Our Roblox Sled Simulator codes page lists all of the game's accessible codes. Get credits, stuff, and boosters for free!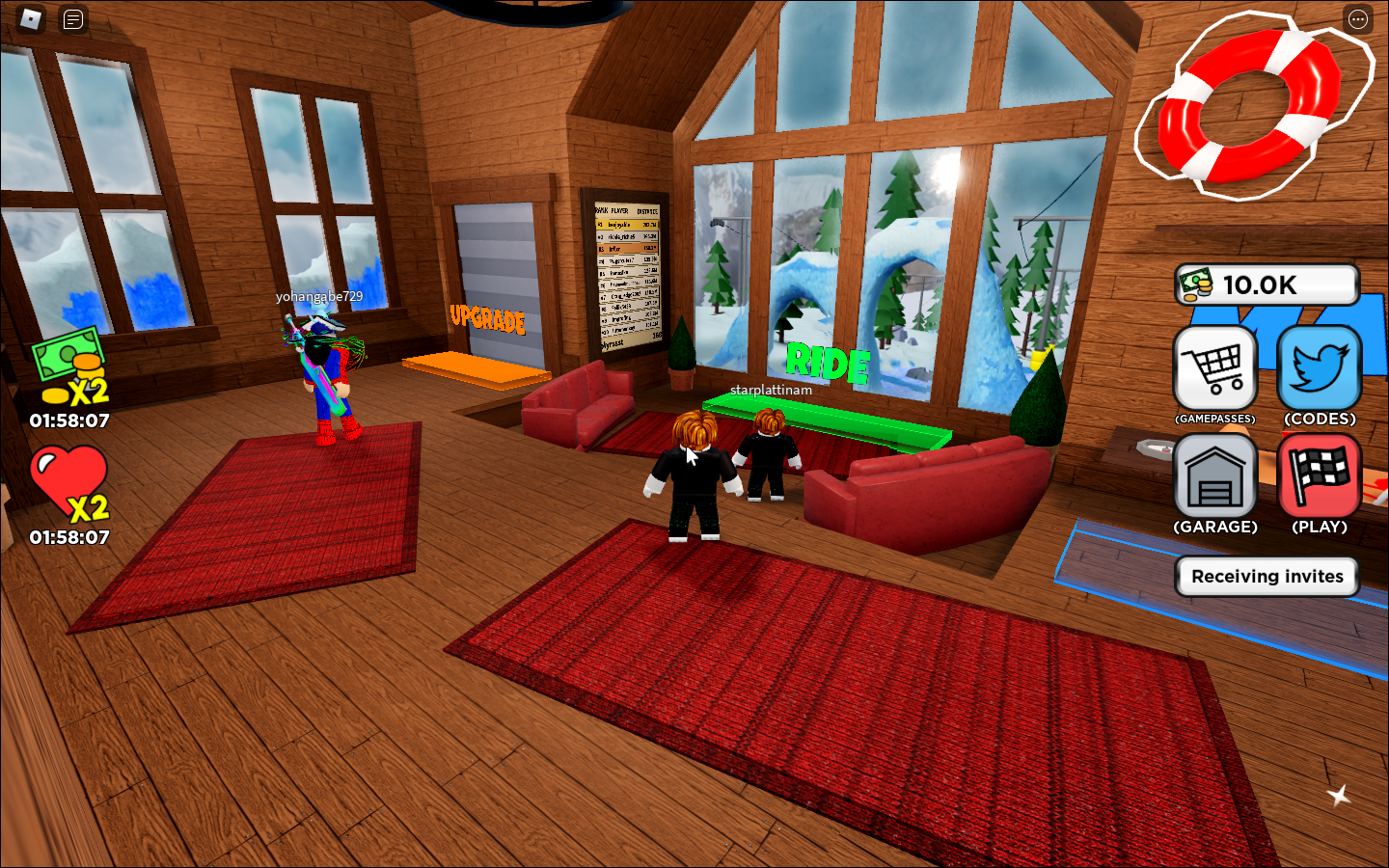 Sled Simulator is a Roblox metaverse platform experience created by Sweet Sour Studios. In Sled Simulator, speed and distance are the names of the game.
Your goal in this game is to build the best sled possible. Race it down the hill to see how far and quickly it can go until it falls apart. You may customize your sled in various ways, giving you plenty of space to express yourself.
Keeping your sled together while descending a steep snowy hill is your goal in the Roblox Sled Simulator. In compensation for your challenges, the deeper you go, the more money you will get. Use that money to improve your sled's durability to last longer!
Roblox Sled Simulator Codes for Boost – Tested October 2022
Both new and experienced gamers can benefit from Sled Simulator codes. The website will be updated as soon as a new code is received from the game authors.
Our Sled Simulator codes list is a great place to start if you seek freebies. Here are the most recent working Roblox Sled Simulator codes, which can be traded for money, power-ups, and other prizes.
Codes do expire after a specific period of time, and therefore you should use them right away. If you are unsure how to redeem codes in Sled Simulator, look below the codes list for instructions!
Sled Simulator Working Codes
The codes currently available are listed below:
| Codes | Rewards |
| --- | --- |
| SummerSun | 30-minute Health Boost [New] |
| HappyDay | 30-minute Money Boost [New] |
| SweetSour100K | 2-hour Boost |
| 100kvisits | Free Reward |
| 50klikes | 10,000 Coins and Boost |
| HaraldsGift | 1 Armor Piece, 1 Booster, and 1 Trail |
| Loading | 500 Coins |
| 50kvisits | Health and Coin Boost |
| 10kvisits | 1000 Coins |
Expired Codes
The codes listed below are now unavailable rewards mentioned can not be redeemed:
| Codes | Rewards |
| --- | --- |
| shutdown | Health and Coin Boost |
| release | 700 coins |
| 1mvisits | Health and Coin Boost |
How to Enter Codes in Sled Simulator
Sled Simulator codes can be redeemed in a straightforward method. To ensure no mistakes or additional spaces, we recommend copying and pasting the codes directly from our list. To claim the game's prizes, adhere to the steps in this step-by-step manual.
Start the Roblox Sled Simulator on your computer or mobile device.

On the left of the screen, look for the "Twitter" button. The window for using the code will open when you click on it.

Select and copy a code from our list.

Paste it into the "Enter code" text box.

To Redeem your prizes, click the icon.
After redeeming the codes, you should automatically get any in-game goodies or boosts on your account. Make sure you've typed the code correctly if it says the code is invalid.
How to Get More Codes
The developers can release new codes anytime, so look for them to show up during updates and as the game accomplishes new milestones. If not, we will update this page with the latest recent codes, so be sure to bookmark it! Follow the game's creator, Sweet Sour Studios, on Twitter to find more codes.