Stardew Valley is a role-playing farming simulation game providing plenty of opportunities to be creative due to its fully customizable areas and buildings. The Shed is one of the buildings you can place on your farm, and it is where you can put any item and decorate it according to your taste.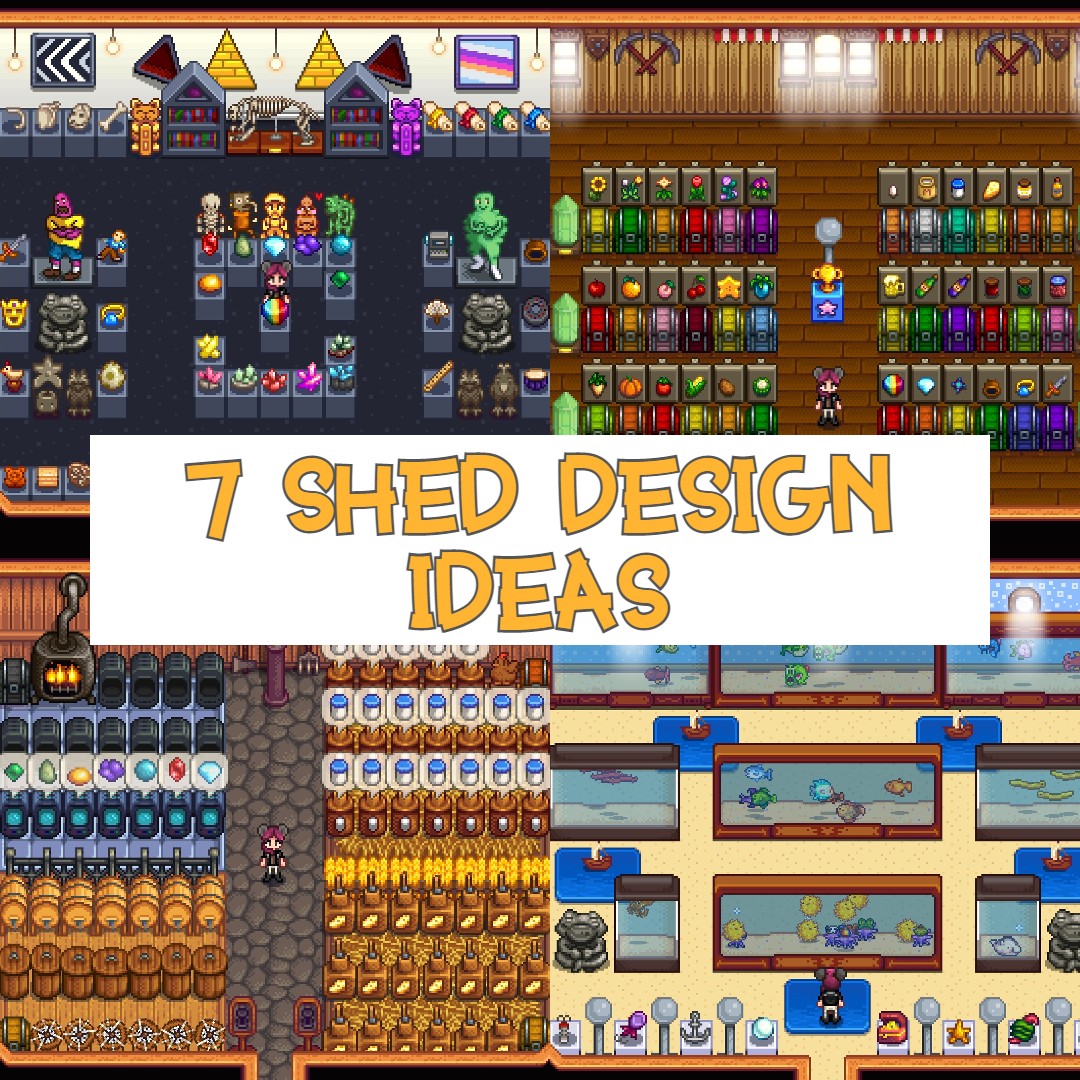 The Shed is just an extra building if you need a storage room for the resources you have gathered or perhaps a place to display rare treasures. If you are searching for the perfect Shed layout, look no further. This guide will help you get various ideas for the Shed's interior designs.
How to Get a Shed
As you may already know, you can purchase a Shed at Robin's Carpenter Shop. The materials you will need to buy a Shed are 300 pieces of wood. You will also have to pay Robin 15,000g for her service.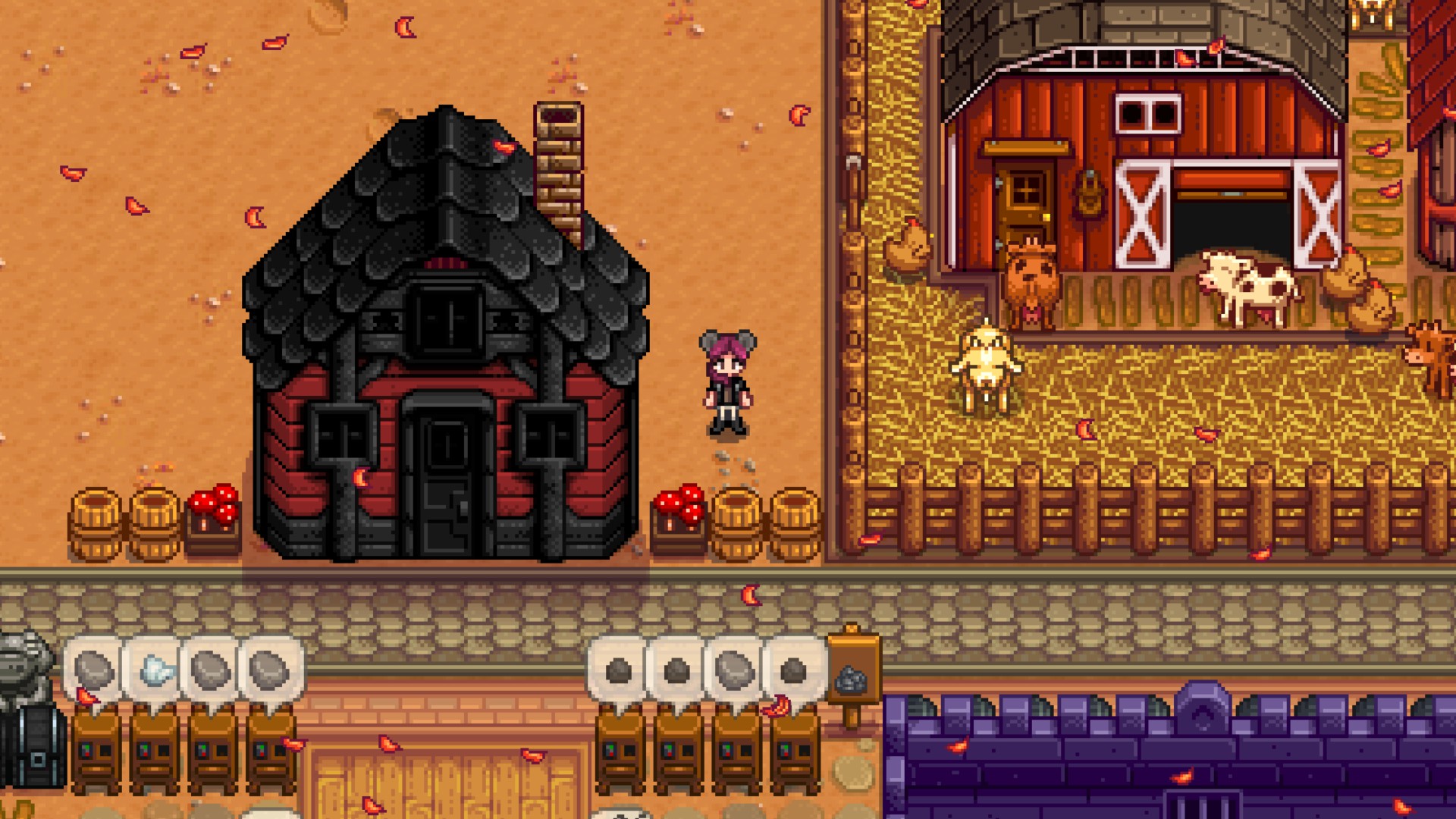 A normal-sized empty Shed only gives you 67 spaces, but an upgraded Shed version provides you with 137 tiles. The upgraded version of the Shed, or the Big Shed, can be obtained by paying Robin 20,000g, 550 chopped wood, and 300 pieces of stones.
You can also change the color of your Big Shed on the outside. Unfortunately, you can not add extra windows and other modifications to the building's exterior, leaving only the interior for decorating and modifying.
7 Best Shed Layout Ideas
You may apply many designs and layouts to your Shed, but here are our seven top picks you might find interesting!
Artisan Shed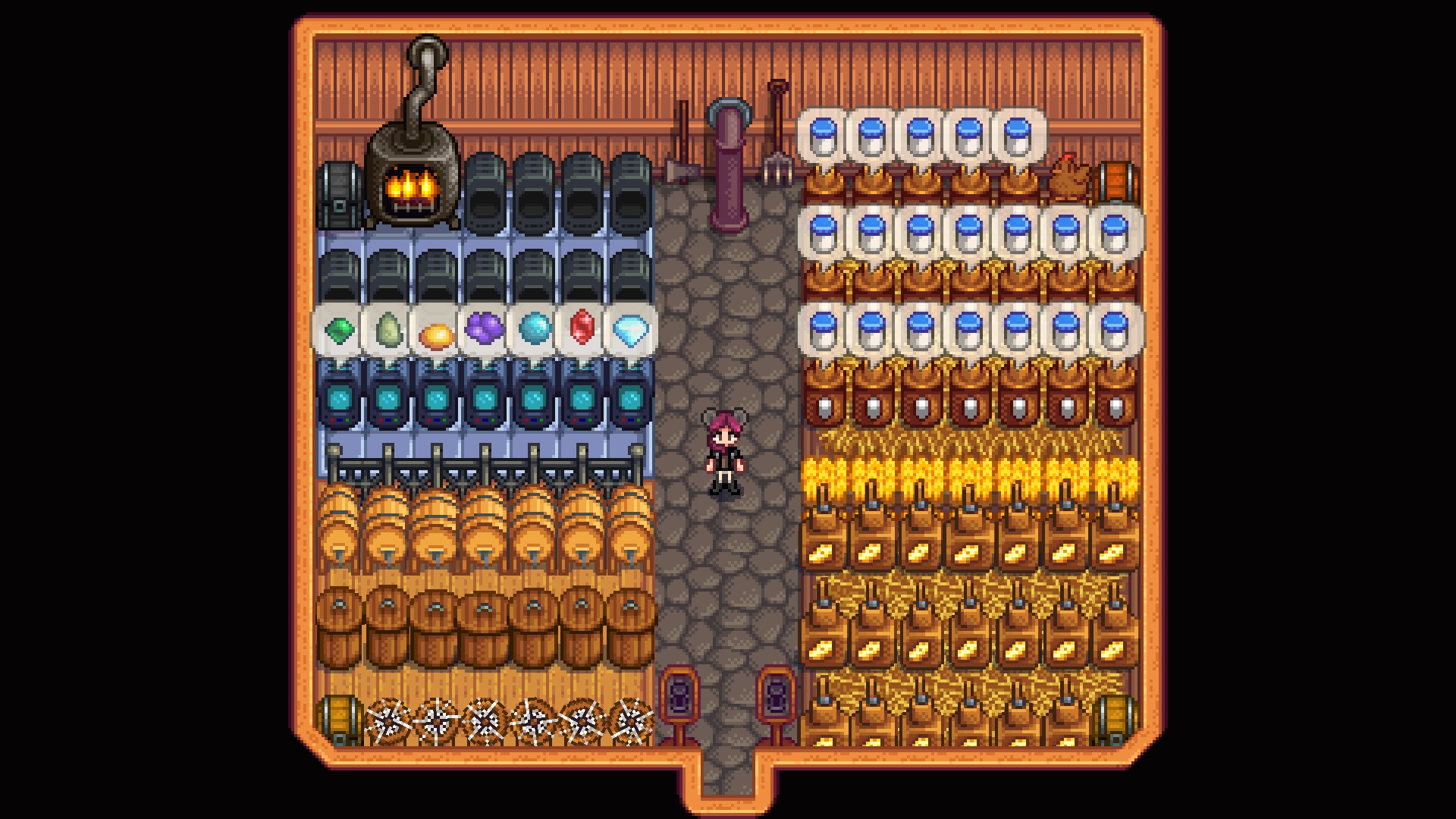 Although most players like to utilize the Shed for Kegs, you can place all types of artisan machines inside. There is nothing wrong with filling your Shed with Kegs since artisanal beverages are highly profitable products. But you can also benefit from adding Crystalariums to mass-produce gems and minerals, which you can sell or use for crafting. Other artisan machines like Furnaces, Mayonnaise Machines, and Preserves Jar are also valuable machines.
A Cask can turn your Beer, Cheese, Pale Ale, Mead, and Wine into Aged artisan products, which are quite profitable. However, Casks can only refine products in the Farmhouse's Cellar, and putting them in the Shed will make them unusable.
Storage Room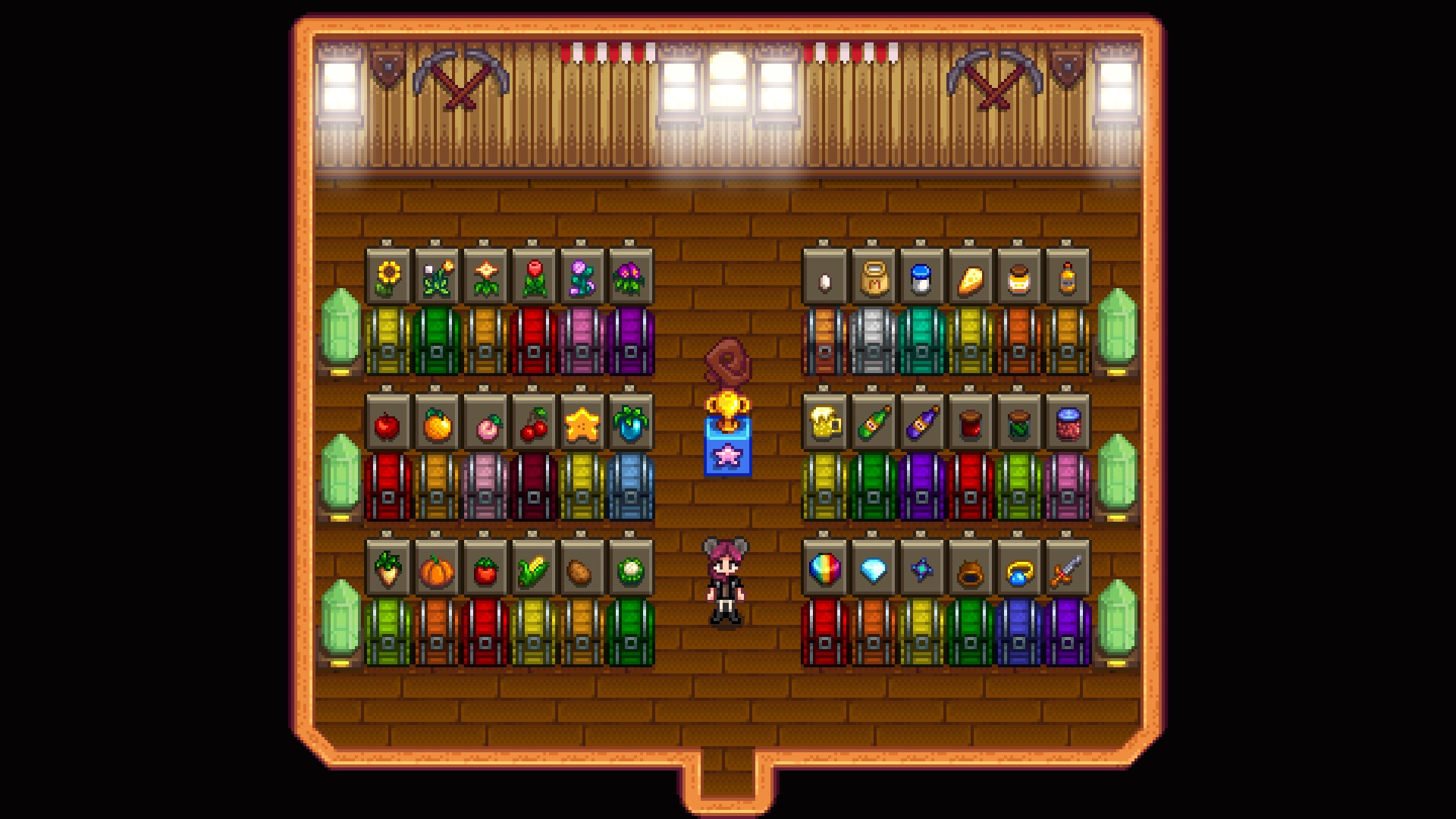 One would argue the best way to use a Shed is to turn it into a Storage Room. A Storage Room is where you can place Wooden Chests stuffed with resources, food ingredients, crafted items, etc. You can arrange Wooden Chests next to each other, but to avoid confusion in finding which chest has the item you are looking for, we recommend changing their color or placing a sign nearby.
You can use the Signs to categorize and label each chest. And to do that, you must hold up an item and click the right mouse button on the sign to copy the item's image. Placing the image on the sign will not make the object disappear, but it will help you identify your chests better. Seeing a Shed full of color-coordinated chests is already pleasing to the eye, and topping it off with Signs can give an organized person the utmost satisfaction.
Multi-purpose Shed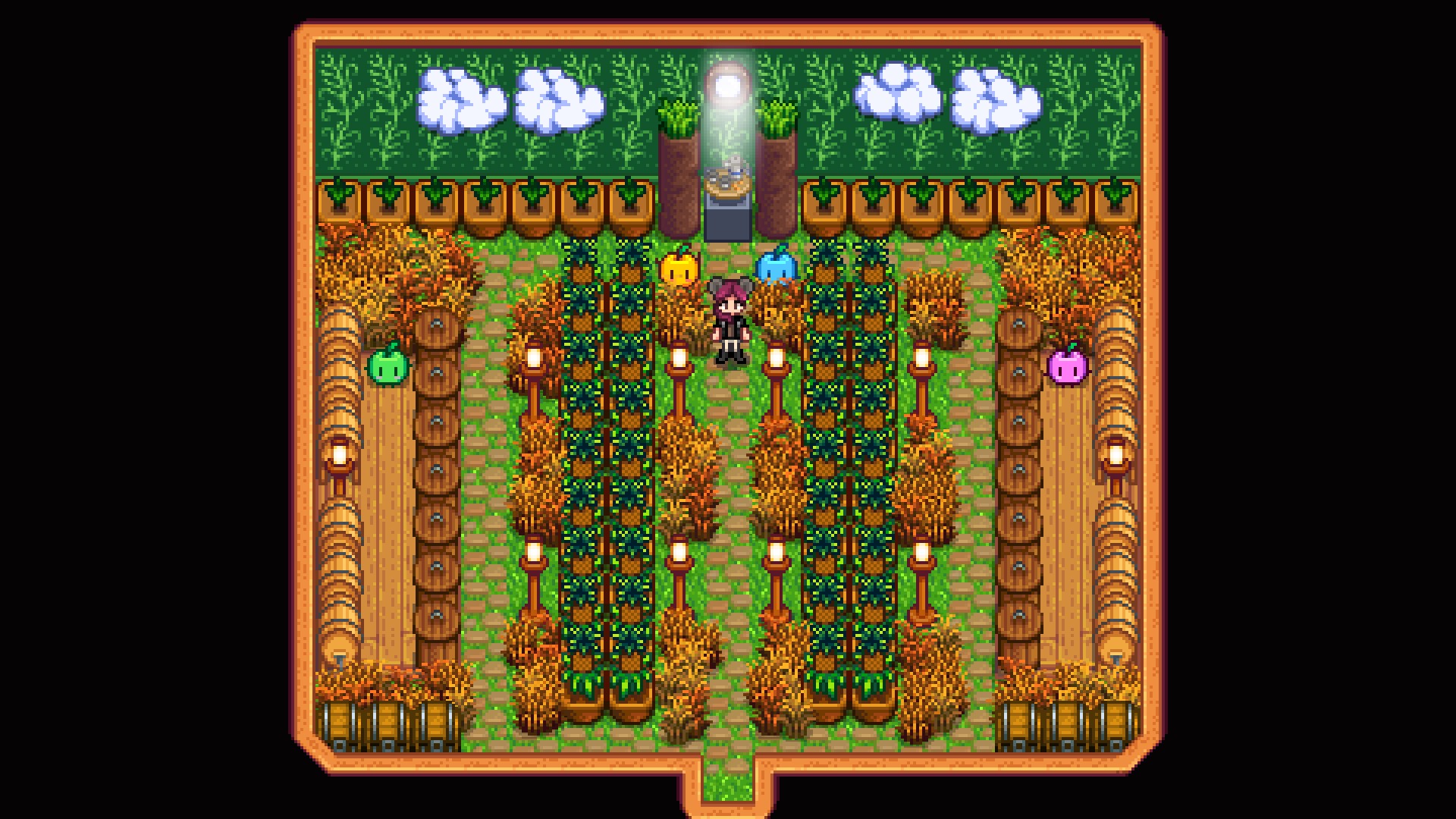 Considering Sheds are meant to be an all-around, versatile building, it would make sense to turn it into a Multi-purpose Shed. A Multi-purpose Shed features efficiency, and its primary purpose is to save you the hassle of going between buildings to do your daily farming activities.
A Garden Pot is a craftable item you will receive from Evelyn after you finish renovating your Greenhouse. A fitting example would be a Garden Pot Farm shown in the image above. With plenty of Garden Pots, you can also create a mini-farm inside your Shed. Any fruit or vegetable crop, except for Ancient Fruit, can be planted in Garden Pots. And next to your array of Garden Pots, you may place machines such as Kegs or Preserved Jars. And finally, you may add some chests somewhere in the Shed. Of course, you may also put decorations around your Multi-purpose Shed to make it unique.
Farmhouse Extension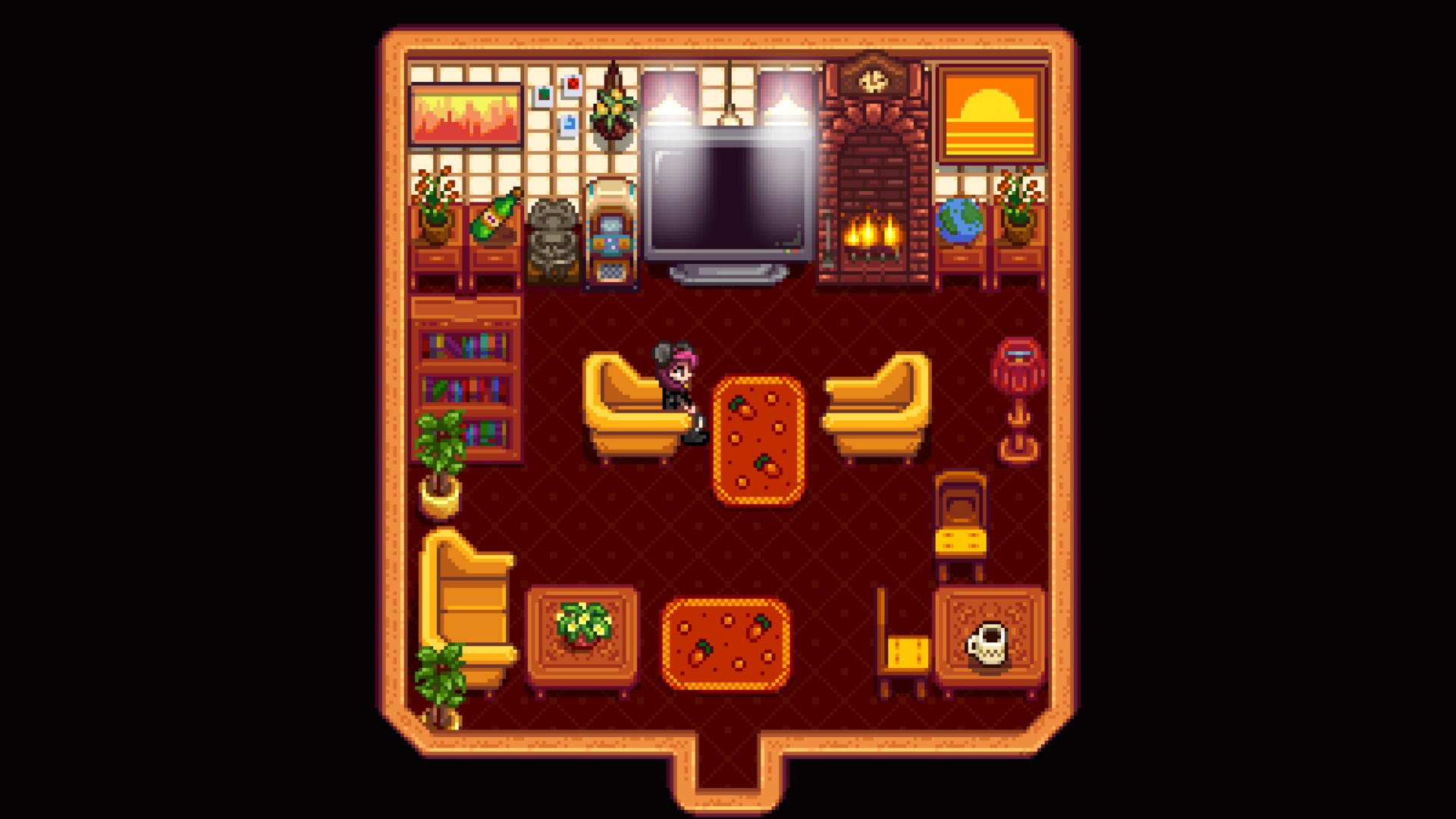 As you play the game, you will eventually have enough money to expand your farmhouse and add more rooms to make it more like a real home, but you can still run out of space for all the furniture or items you would like to display. A Shed can be built alongside your farmhouse, making it appear like an extension of your pad.
You can create a Farmhouse Annex by replicating the layout in your main house and making a second living room or an entertainment room in your Shed. You can not cook here without a kitchen or sleep on a bed if you place them in the Shed. You can still put a stove to recreate a kitchen or a bed in your Farmhouse Annex, even if only for decorative purposes.
Archeology Museum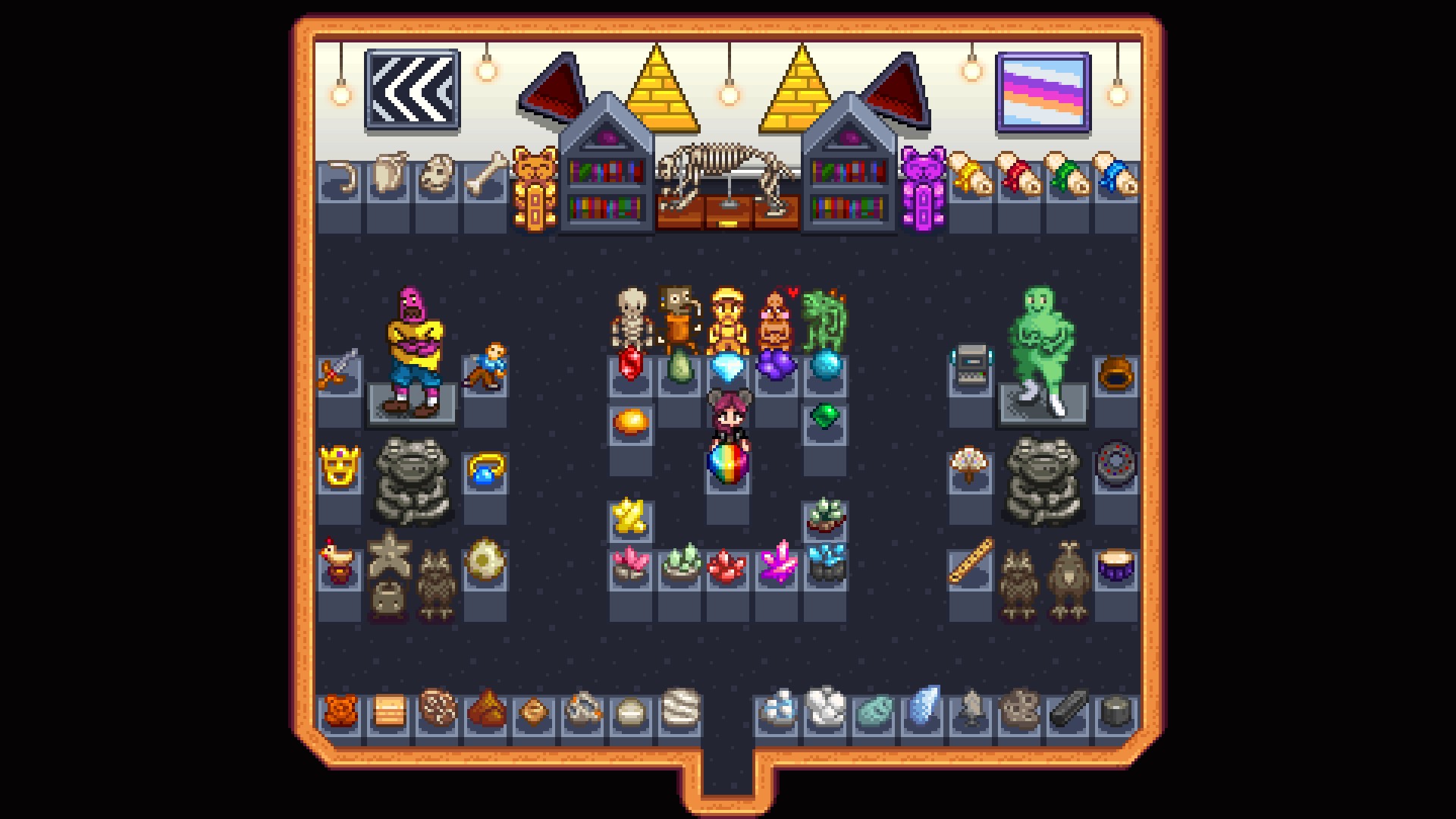 This type of Shed focuses more on the aesthetic side of things, so you will need to have a boatload of rare-looking items to display. If you fancy creating a gallery similar to what Gunther has in his Archeology Center, you will need plenty of end tables and one of each artifact you can dig up. You can also add some bookcases and some tables and chairs to capture the mood and atmosphere of Pelican Town's Museum.
Aquatic Museum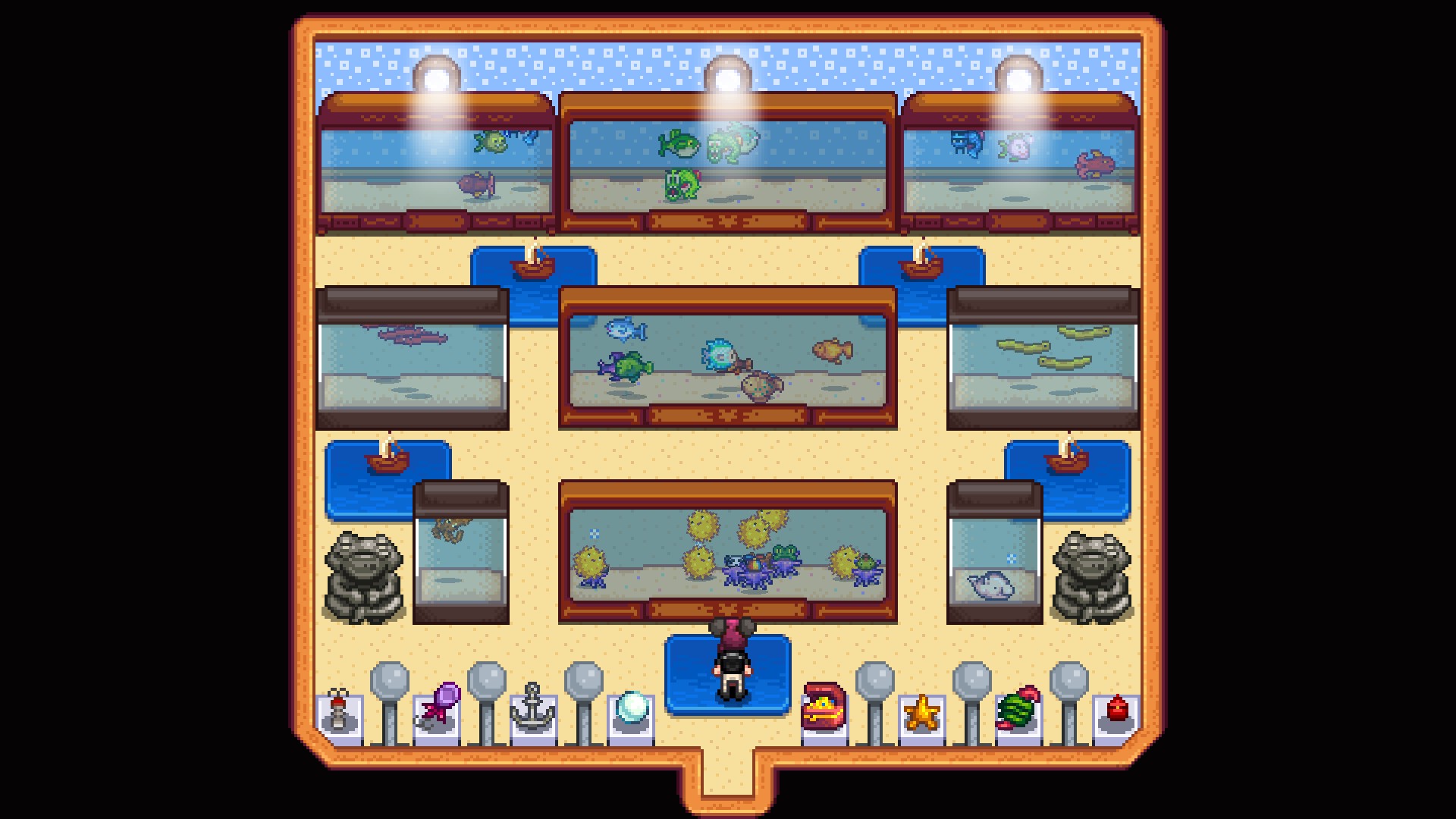 A great way to showcase your prized fish collection is to make a Shed full of Aquariums. You can adapt the nautical theme to the walls and flooring of the Shed to complete your Oceanarium or Aquatic Museum Shed's aesthetic. You can purchase many fish tanks from the Fish Shop or get them from the Furniture Catalogue. And like in any museum, you can also exhibit the fish you caught on top of end tables.
Haunted Chocolatier-themed Shed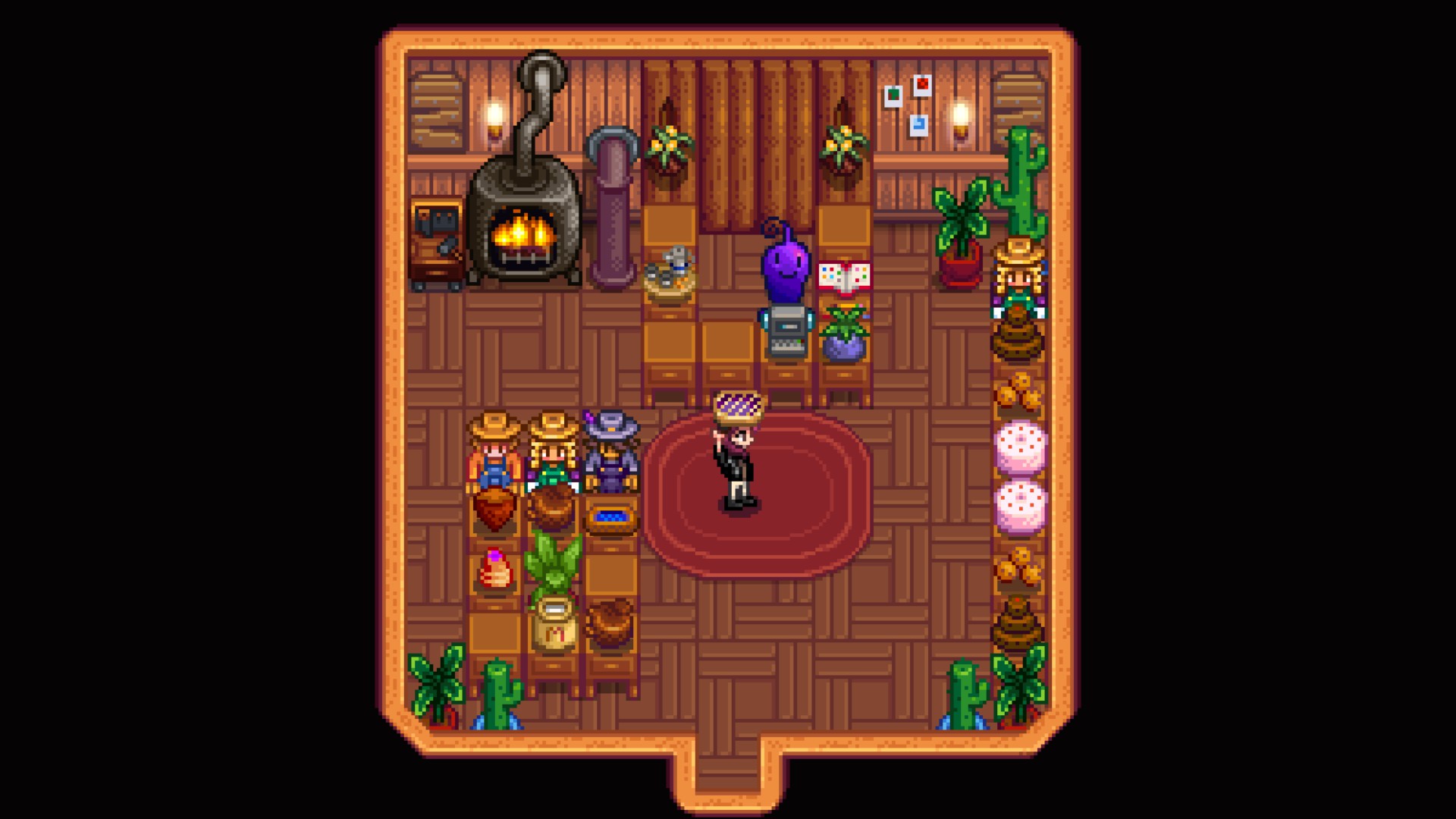 Making Themed Cafes or Restaurants in Sheds is a pretty popular project with many players. And with the recent updates we have received about ConcernedApe's up-and-coming game, 'Haunted Chocolatier,' fans could not help but express their excitement by trying to recreate the layout of the Chocolate Store that was shown in the trailers.
Some would also spend hours perfecting their seasonal-themed sheds, Junimo-themed sheds, or even dark-themed Sheds with the rare item Iridium Krobus as its centerpiece. The possibilities are endless if you are someone who has a penchant for designing and improving your farm's appearance.