Modern technologies allow you to do things that were considered science fiction just a few years ago. The Remote Play feature on PS4 is one of these things. It allows you to play your PS4 remotely, using different devices including PS Vita, Windows PC, Sony Xperia smartphones, or your Mac computer. You have to set the feature up, but the process is quick and easy. Learn how to connect your devices using PS4 Remote Play, and stream your favorite games on your PC.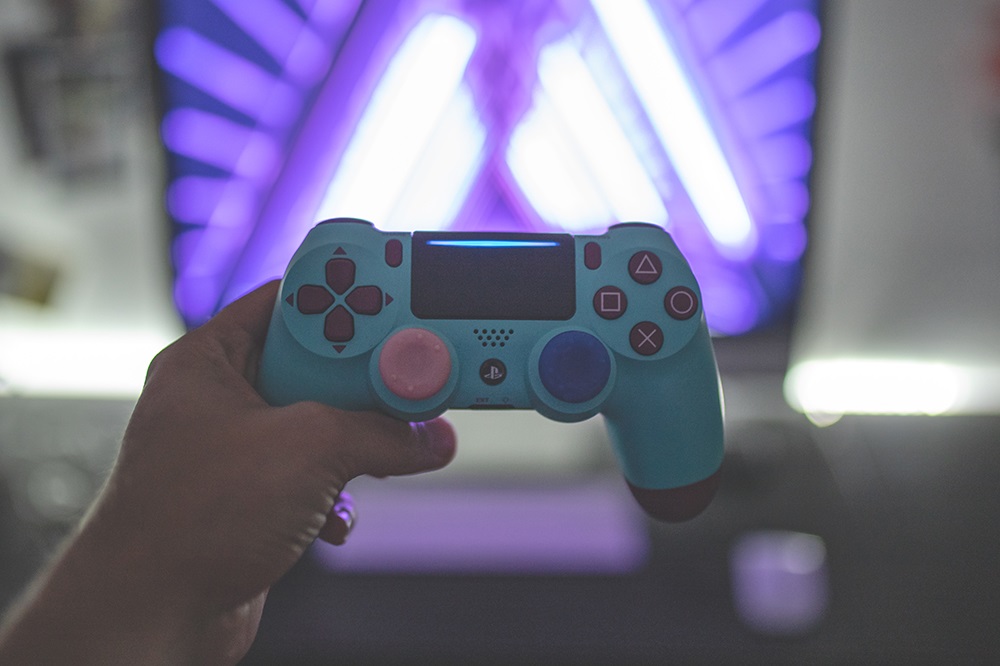 Setting Up Remote Play
Before you can set up Remote Play, you need the gather all of the required hardware to connect your PS4 with your PC or other devices. Here's a list of things you need to get it working:
PC
PS4 with a 3.50 System update or later
DualShock 4 controller
USB cable
PS4 Network access
Stable internet connection of at least 5 Mb/s up and down

If you use headphones on your PC or Mac, you can use it to talk to other PS4 players while you play online.
The Setup
You need to enable Remote Play on your PS4 before syncing it up with any other device, including your PC. Follow these steps to make it work:
Turn your PS4 on and navigate to the Remote Play Connection Settings located in the Settings menu. Check the box that says, "Enable Remote Play."
When you get that done, make sure that the PS4 account you are using is your primary account. Navigate to "PlayStation Network" in the Settings menu. Then, select "Account Management," and find where it says "Activate as Your Primary PS4." Choose "Activate."
You can now enable other devices to access Remote Play, even if your PS4 is in sleep mode. Do that by navigating to the "Power Save Settings" tab in the Settings menu. When there, choose "Set Feature Available in Rest Mode." Check the boxes that say "Stay Connected to the Internet" and "Enable Turning on PS4 from Network."
When you completed the steps above, it's time to make the necessary settings on the other end, using your PC.
Connecting Your PC with the PS4
Here is what you have to do to connect your PC and PS4. Follow the steps below:
Connect your PC to the same network as your PS4.
Download Remote Play for PC or Mac on your computer. Follow the instructions to install it.
Get a USB cable and plug your DualShock4 controller into your PC.
Run Remote Play on your computer and hit "Start." The program will take a few moments to identify the PS4 connected on the same network. If the PS4 is in rest mode, you will see it turn on automatically.
Sign in to the PlayStation Network from your computer.
You can now control your PS4 through your PC. That means that you can run any game and play it just like you would on the console.

But you can also use Remote Play on other devices that offer PS4 support. So, keep reading to find out how to make the same connection on your PS Vita or PS TV.
Connecting Your PS Vita or PS TV with PS4
If you own a PS Vita or PS TV devices, you can use them to play PS4 games remotely. Here's what you have to do to set it up:
Turn your PS TV or Vita device on and update it to the latest version.
Connect the device to the PlayStation Network.
Tap the PS4 Link button on your device and let the system search for your PS4 on the network. PS Vita allows you to connect to a PS4 even if you are using it on a separate network, but you'll have to sync the two devices first.
If the process can't find your PS4 on the network, you have to look for it manually. Go to your PS4 and find the "Add Device Screen" feature. You'll see a code you have to enter on the other device. It's enough to do that only once to sync the two devices.
When you get that done, you only need an internet connection to access your PS4 remotely.
Pro Tips
There are a few tips and tricks that will give you the best gaming experience possible. Here are some of the way you can make the Remote Play feature perform as it should:
The minimum internet speed required for the feature to work is 5 Mb/s, but you need at least 12 Mb/s for the games to work flawlessly.
Try connecting your PS4 to the home network with an Ethernet cable to minimize latency and to make sure that the connection doesn't break mid-game. That's especially important if you're using a device that's not on the same network.
You can use the feature with a Wi-Fi connection, but the signal strength depends on various factors, so it's quite limited when compared to an Ethernet connection.
PS Vita controls are not the same as standard PS4 controls, so you check the instructions in the settings menu before you begin. Some games have specific controls for Remote Play.
If you plan on using Remote Play on your PS TV, use the DualShock 4 controller because DualShock 3 isn't compatible with PS4 consoles.
Play Your Favorite Games from Anywhere
The Remote Play feature is loved by PS4 gamers all over the world. It allows you to play your favorite games on other PS devices, no matter where you are. If you own a PS Vita, you can travel and play games remotely. PS4 Pro versions offer the same features, but in full HD, while standard PS4s are limited to 720p.
Did you ever try using Remote Play on PS4? What do you think about this feature? Tell us how you use it in the comment section below.