Here's where to get a Smart Outfit in GTA V.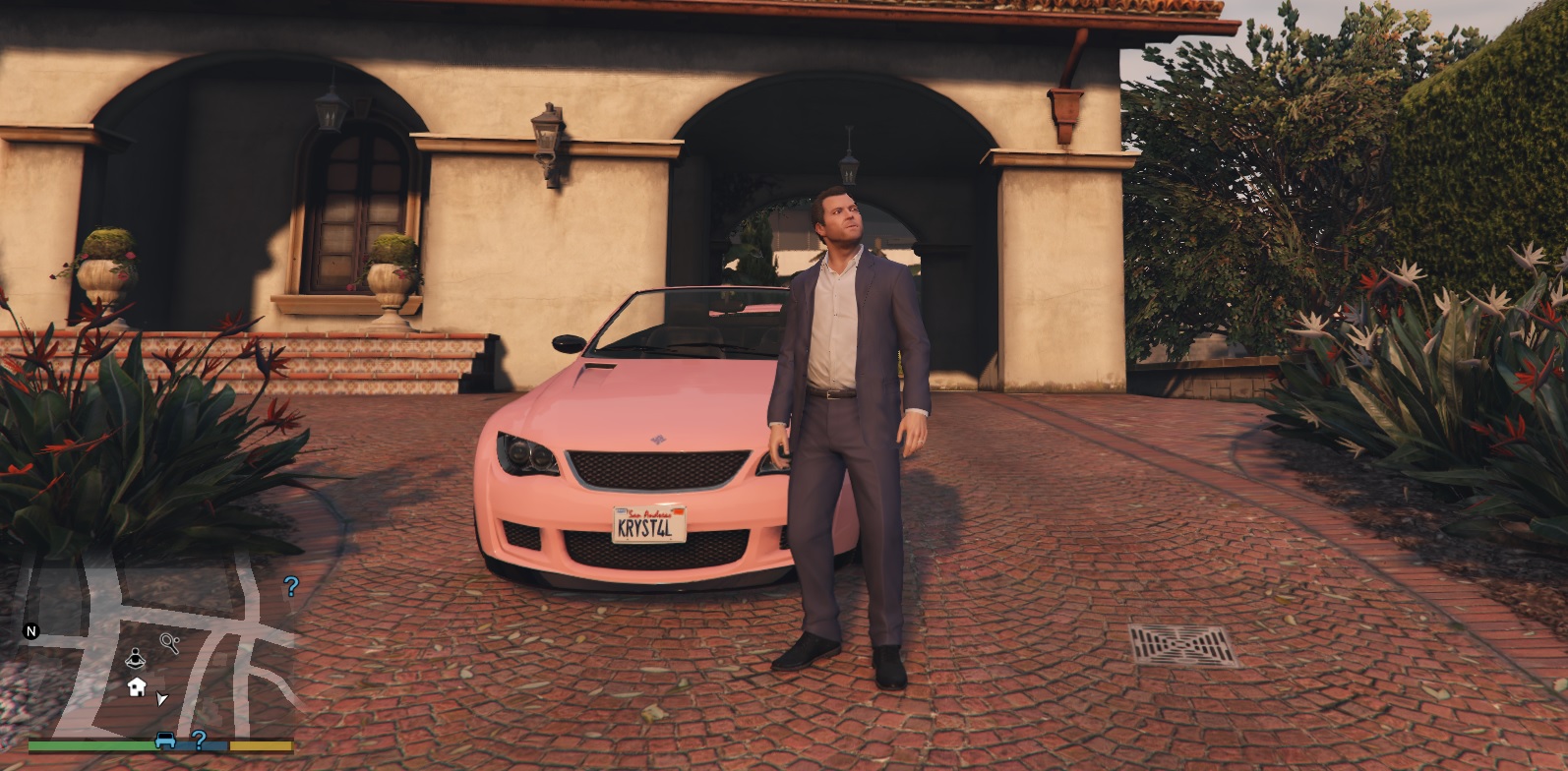 Changing to a Smart Outfit is a requirement for starting the Casing the Jewel Store mission in GTA V. Unfortunately, many players will be very confused with what a Smart Outfit is, leaving many players spending thousands of dollars on new clothing that still won't meet Lester's standards.
This quick guide will walk you through how to get a Smart Outfit in GTA V.
What is the Smart Outfit for in GTA V?
The Smart Outfit is used with Lester Crest in the Casing the Jewel Store mission.
In the mission, Casing the Jewel Store, Lester will ask Michael to visit the Vangelico Jewelry Store to take pictures of the store's interior using camera glasses, which they will use for The Jewel Store Job. However, Michael cannot enter the store in his regular clothes, or the staff and security might become suspicious of him.
While the normal reaction is to head to the nearest clothing store and purchase a new set of clothes, you don't have to buy anything to meet Lester's smart outfit requirements.
How To Get Smart Outfit in GTA V
Getting a Smart Outfit in GTA V is simple: head back to Michael's house and search his wardrobe for a full suit. Here's how to do it.
Go back to Michael's house.
Go to Michael's bedroom.
Enter Michael's wardrobe, then press the button prompt to "Change clothes." For PC, press "E."
Choose "Suits."
Under Suits, choose "Full Suits."
Under Full Suits, choose any suit color that you want.
How do you get outfits in GTA V?
You can get outfits from four stores in GTA V – Discount Store, Binco, Suburban, and Ponsonbys.
You can find the cheapest clothes from the Discount Store in GTA V. If you're looking for a new look but don't want to spend any unnecessary money on more expensive clothing, head to any of the five Discount Store branches in the game.
Binco is a step up from the Discount Store offerings. The clothing you'll find here is good value, and many options exist. You can get plain T-shirts, Plaid Shirts, some Golf Shirts, and different colors and designs of Bermudas.
Suburban is more up-market than Binco, and their offerings' variety and designs support that. Here, you can get printed T-shirts, Check Shirts, Plaid Shirts, Hoodies, Gilets, Shorts, and Chinos, among many other offerings.
Lastly is Ponsonbys – the most expensive clothing store in GTA V. Here, you can get luxury suits, jackets, sportswear, and loafers. While you don't get any bonus stats for wearing expensive clothing in GTA V, wearing a quality suit occasionally won't hurt you or your wallet.
Final Thoughts
Getting a Smart Outfit in GTA V is easy and free. You don't even have to spend money on new clothes; you can return to Michael's house and use his wardrobe to change into any of his existing full suits. Follow the guide above to learn how to get a Smart Outfit in GTA V.