Sandberg newest addition to their powerbank lineup is the Survivor CamperPowerbank 42000. All the power you need in an easy to carry powerbank with tons of outlets, a powerful flashlight and even 12V outlet like your car so you can connect your laptop.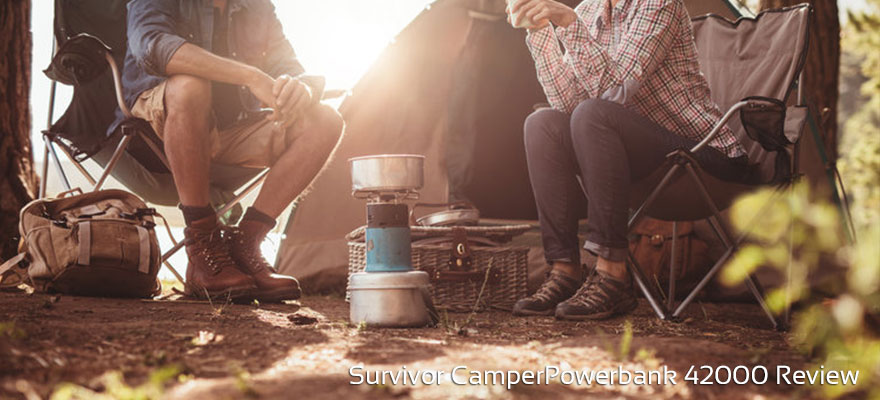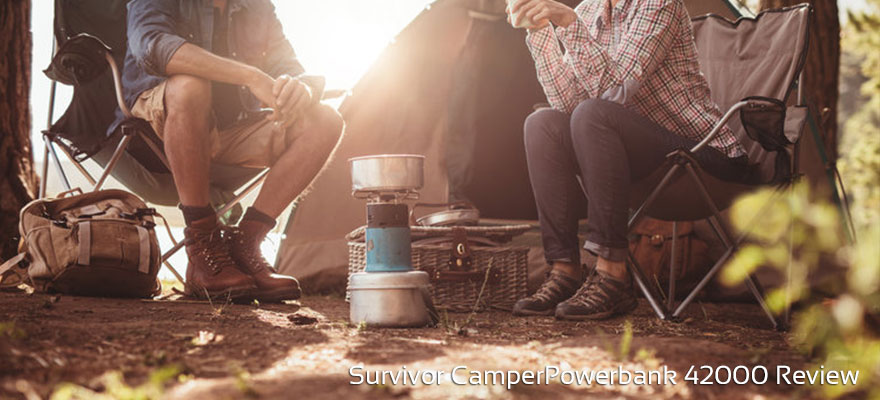 The one and only powerbank for camping trips
If you are going on a camping trip and you need a powerbank, look no further. The new Survivor CamperPowerbank 42000 features full two weeks of charging to your smartphone and tons of connection opportunities.
Full feature list:
IP64 dust, shock and waterproof case
Capacity: 42000 mAh / 155 Wh
Battery type: Li-ion
5521 DC input: 19V/2A, compatible with MPPT14-25V, 40W Max
5521 DC Output: 9-12.6V/3A (Sharing 8A with the DC Cigarette lighter)
DC Cigarette Lighter: 12V/8A
USB-C PD Output: 30W
2 x USB-A Output: 5V/2.1A
4 LED indicators
Lamp: Red light 4W / White light 6W
Working temperature: -10~45°C
On top of this the powerbank also includes a very bright flashlight that will also function as an SOS sender. Hold down the flashlight button at it will change to red while flashing SOS for help. The light is VERY bright and can be seen for multiple kilometres and far up in the air.
The build material of this powerbank is amazing and it feels sturdy and feels quality made when you hold it in your hand. It almost feels like you can throw it without breaking it, use it as a hammer for your tent and camp and even have it be outside without worrying about rain.
This PowerBank sells for USD 295.99 which makes it a very competitive powerbank in the 42000 mAh market. There are not many 42000 mAh powerbanks on the market, but 20000 mAh powerbanks with no flashlight and less ports sells for USD 159.99 which makes the Sandberg camping powerbank a much better deal.
See our review for the Sandberg Actioncam here