For the past few years, I've been someone who tries to both write about video games and travel. At one point in time, I was carting around a laptop, an Xbox One X, a PlayStation 4, and a portable 15.6-inch monitor like a complete lunatic. I'd looked into those suitcase-type products with integrated displays, but felt they just added way too much bulk to the consoles. There are space and weight considerations for luggage, after all. Now I'm looking at the xScreen and feel someone's finally nailed it (for the Xbox Series S, anyway).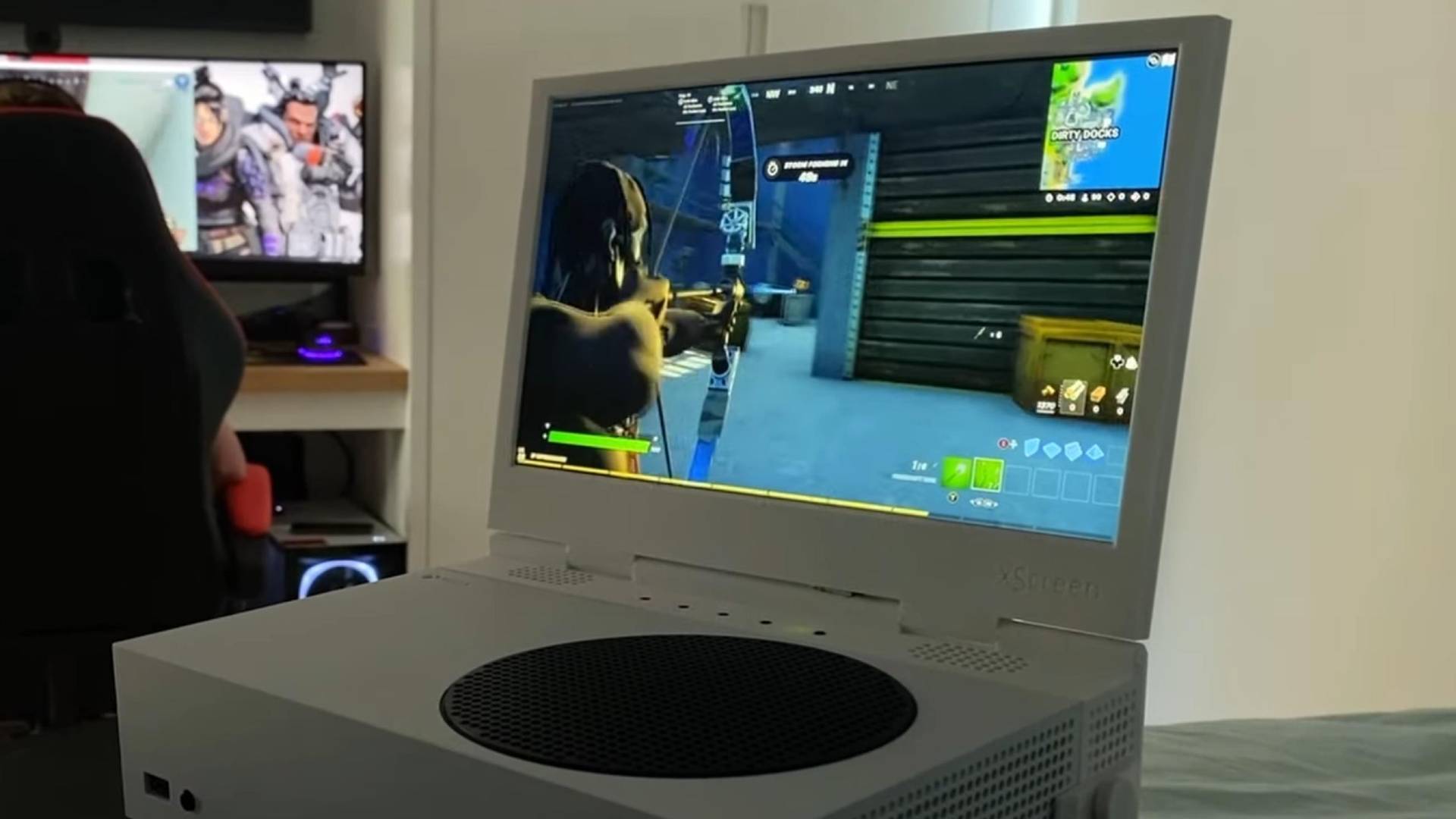 The xScreen — a portable screen that attaches to your Xbox Series S — is a product that's as in its infancy as it can possibly be. It'll be a Kickstarter joint, though that Kickstarter doesn't appear to have "kicked" off yet. And it comes from an Australian startup called UPspec Gaming that hasn't ever made a product before. Given the hit rate of crowdfunded gadgets, it wouldn't be wrong of you to wonder if this one will ever see the light of day.
With that being said, I think this may be the first Kickstarter project I've viewed that would actually fit into my life. It's in the right place at the right time, as it's made for the lightest, smallest next-gen console available. And it doesn't add a lot of size to the Xbox Series S, either. You could throw the entire block into a backpack and still have room for a whole bunch of other stuff.
In terms of tech, the xScreen is no slouch. The 11.6-inch display comes in at 1080p, which is perfectly suitable for that size and for the capabilities of the Series S. There are integrated stereo speakers, as well (though, honestly, I'd end up using a headset myself). What I like most, though, is the clamshell design. Sure, it's been done before in similar products for other consoles. But hey — if it works, why try to reinvent the wheel?
According to the xScreen press kit, the gadget will eventually retail for $249. You can apparently pre-order one now at $189, though to be honest, I've searched high and low and I can't quite figure out where you're supposed to do that. (Update: I've been informed that, after signing up for the mailing list on the website, you'll be redirected to a page where you can secure an early pre-order.) Again, the Kickstarter doesn't appear to be live for this yet.
The product is expected to ship at the end of 2021, according to a tweet from UPspec. Here's to hoping the Kickstarter goes off without a hitch, and the xScreen can hit that window. I'd love to see this find some success. If it does, I'll be in line to get one.