TimTheTatman is a Twitch streamer best known for his over-the-top, hilarious antics while playing games like Fall Guys and Call of Duty: Warzone. But the guy is just the same as everyone else, in that he has a personal life with family, friends — the works. And he's married! He has a wife who came along for the ride somewhere in the middle of his streaming journey. Today you're going to learn more about who TimTheTatman's wife is.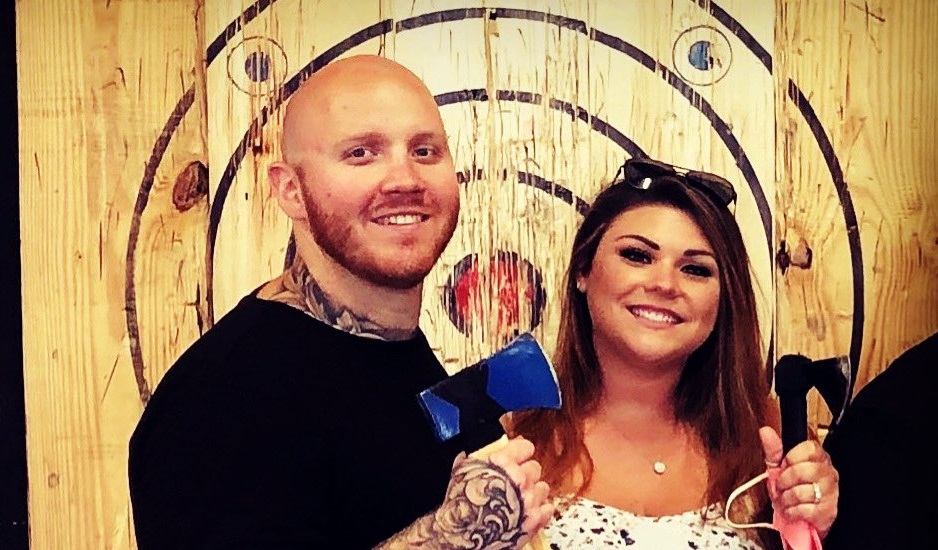 Let us first start with the easy stuff: her name is Alexis. And we know a bit of her and Tim's backstory because way back when — once upon a time — Tim actually introduced her on a stream before they were married. Naturally, his audience was all about it. Come to think of it, they might've been too all about it.
As Tim described in this 2015 stream, they met during high school, "dated in college a little bit," and had rather recently linked back up. "So this is the girl — this is your mom," Tim told his viewers once her identity was finally revealed. During the introduction and afterward, his chat was moving at warp speed with greetings for Alexis, which had to feel pretty nice for her but also slightly awkward.
After all, how would you feel if a bunch of strangers started hitting you with messages directed at "mommy?"
Fortunately, that didn't scare Alexis off. Her and Tim's relationship managed to survive the weird mom stuff, and in 2016, the couple officially tied the knot.
Back in 2017, Tim shared a tweet that appears to be him and Alexis on their wedding day (finally, more of those missing photos!). He mentioned their first Valentine's Day as husband and wife was "great," as it should've been. (I really want to know who wrote those tiny words on those M&Ms — a real magician.)
Also in 2017 — and I'm only including this because I laughed out loud at it myself for a solid five minutes — Alexis played a brutal hand in Cards Against Humanity that Tim probably had a hard time recovering from. Being TimTheTatman's wife doesn't mean you can't roast Tim. On the contrary: it means you can do it whenever you want and use the hot hot heat.
In 2019, Tim gave a pregnant Alexis a shout-out for really doing the harder job out of the two by transporting a whole human (yes, they are parents now, too).
In 2019, Tim gave Alexis props for getting him a completely awesome present — one he's somehow not gotten stuck in the wall after a frustrating Fall Guys loss.
More recently, Tim dropped a sweet anniversary message for Alexis on Twitter back in August 2020 — one that'll just melt your heart if you aren't a total ice queen/king.
As you can see, the two seem very happy together! Which is awesome. And fans don't seem overly obsessed with learning more about Alexis — likely because Tim's been willing to let them behind the scenes of his life on occasion.
(Note: Putting up a impenetrable wall just creates more mystery and gets people fixated on what they don't know. That's a lesson Tim seems to get, but more people should learn.)
Anyway, now you know more about TimTheTatman's wife and the story of how they met and what their lives together have been like since. Now, as a going away present, here is Tim absolutely losing his mind playing Fall Guys.