The Heroes in the Half Shell are coming back to games with Dotemu's Teenage Mutant Ninja Turtles: Shredder's Revenge. The game has just launched for all major consoles, and we have a new trailer to hype up the Turtle Power.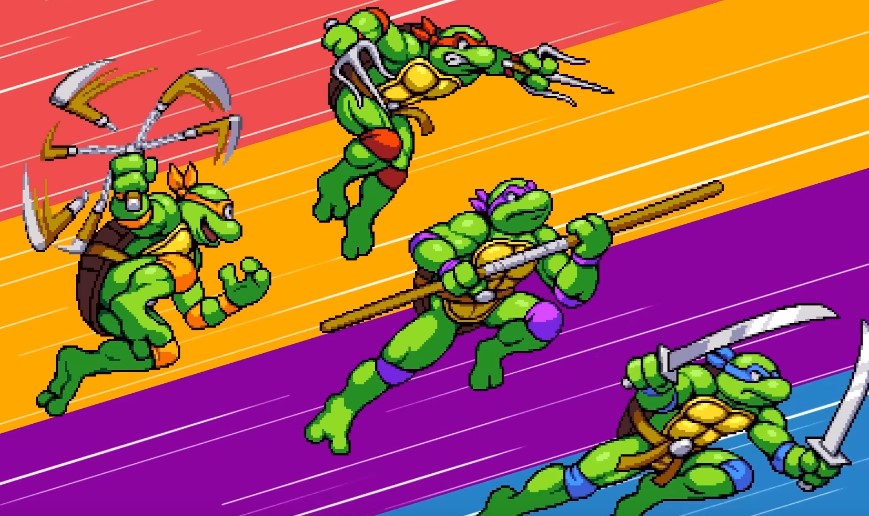 Watch this:
Teenage Mutant Ninja Turtles: Shredder's Revenge takes its inspiration from the classic Turtle brawlers of the 1980s, transporting players back to the heyday of classic arcades with eye-catching full color pixel art graphics and blending them with super-fresh gameplay mechanics. Kick shell in a radical new story mode across New York City, and master each player's unique skills and combos that make each run through the game wholly unique.
A far-out and totally bodacious trailer celebrates the launch of the game, showcasing high-octane turtle power in action. Check out the awesome story mode map, epic footage from the game including two never-before-shown stages and the return of Dimension X, the spooky home of the evil Krang and the Utrom.
Admittedly, the previews before the release of the game have been pretty sparing, and this launch trailer is the one that actually gives us a look at Shredder in the game. Besides him, we get a look at all the other classic TMNT villains that would be showing up.
Besides the four main Turtles, you can also take control of three more heroes with April O'Neil, Casey Jones, and Master Splinter. While the roster does seem full, I'm sure there's room for DLC characters like Usagi the Samurai Rabbit; how about some different skins for the characters?
Teenage Mutant Ninja Turtles: Shredder's Revenge is now available for Xbox One, Xbox Series X|S, PlayStation 4|5, Nintendo Switch, and PC.