If you like anime, there's a good chance you like video games.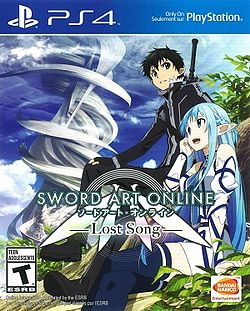 And if you like anime and video games, there's a great chance that you like anime video games.
Are we on point so far? Great, then 2015 was a great year for you. There was no shortage of great anime games last year, in a variety of genres beyond the usual JRPG.
In case you missed them, here are 10 of the best anime games of 2015.
Persona 4: Dancing All Night
Persona 4: Dancing All Night is pure fanservice. Not the kind of fanservice that supplies panty shots and implied nudity, but the kind where you get to see the characters you already love do stuff you never thought they'd do in canon. And you get to dress them in a bunch of DeviantArt-level costumes.
As rhythm games go, Persona 4: Dancing All Night is solid, although flawed. It stands out due to Shoji Meguro's fantastic soundtrack, fun choreography, and great characters that Persona 4 fans already know and love. A busted scoring system and unforgiving requirements at the upper levels take away some of the joy, but it's still a fantastic game overall, especially for series fans.
Tales of Zesteria
The
Tales
series continues to be the go-to series for those who like some action in their JRPG.
Tales of Zestiria
is a fine entry to the famed series, with a revamped battle system and lovable cast of characters at the forefront.
Recent games in the Tales series act mostly like a typical JRPG in construction and writing, but the battle system plays more like a 3D fighting game.
Perhaps the biggest criticism I can give Zestiria is that is it largely safe and without risk. The characters are fine, but archetypal, and there isn't much here that feels terribly removed from previous games. Of course, there's something to be said for not fixing what isn't broken, but there's also something to be said for series fatigue.
Sword Art Online: Lost Song
Sword Art Online: Lost Song puts you in control of Kirito in Alfheim Online. For fans of the Sword Art Online anime, that's all you need to know.
It follows an alternate timeline, which means it's not canon to the series but also that you can basically do whatever you want. The game controls smoothly, and multiplayer is fun. The game can get a bit monotonous after a while, but that's going to hit a lot harder when you're not just geeking out about being Kirito
Digimon Story: Cyber Sleuth
This has to be the shocker of the year. Nobody should have expected too much from a Digimon game released in 2015 to no acclaim or fanfare.
But lo and behold, Digimon Story: Cyber Sleuth should be a contender for best JRPG of 2015. The battle system is compelling, the story interesting, and the aesthetics very cool. Anyone waiting on Persona 5 might find themselves pleasantly surprised with how well Digimon Story: Cyber Sleuth holds you over.
Dragon Ball Xenoverse
Is it full of problems? Sure it is. Does it feature the greatest fighting mechanics of any Dragon Ball Z game? Not quite.
But despite all that, Dragon Ball Xenoverse is the game DBZ fans have been waiting for. This is literally the game where you get to design your own custom DBZ character, just like thousands already have on their blogs. And then you insert them into the DBZ storyline wherever appropriate.
Seriously, you get to Mary Sue your character all over the DBZ plotline. That's reason enough to be all over this.
Atelier Shallie: Alchemists of the Dusk Sea
The Atelier series has long been one of the most underrated JRPG series in the West. Atelier Shallie attempts to bring new players into the series by ditching one of the series' core mechanics: time management.
Previously, every game in the Atelier series had a system where every action had an associated time cost. That system forced players to forego grinding in favor of smart time and item management. Shallie does away with that system, and the result is both more grinding and more flexibility and chance for exploration.
It's an interesting new direction, but none of it changes the fact that the core gameplay of item gathering and synthesis is lots of fun and unlike anything else in JRPGs today.
Dragon Quest Heroes
Omega Force had a smash hit in 2014 with Hyrule Warriors, a hack-and-slash romp based on the Zelda franchise. Using a similar formula, they released Dragon Quest Heroes in 2015, to similar reviews.
Omega Force is best known for the Dynasty Warriors series, and this fits right in with those titles. There are a few mechanics here, like magic and party management, that make the game feel a bit more like a Dragon Quest game.
But it still largely centers around the same concept: Throw yourself against hundreds of enemies and button-mash your way out of it. It's great.
Yo-Kai Watch
Okay, so Yo-Kai Watch was billed as a potential "Pokemon killer," and honestly, it isn't. But that isn't because it's not great, it's just because it's a different kind of game.
Yo-Kai Watch certainly has the same sort of variety and creativity as Pokemon in its numerous monster designs, but the game simply plays differently. Rather than find the Yokai in the bushes at random, they each have a unique story and power, and finding an individual Yokai is generally a much bigger affair.
It isn't going to supplant Pokemon any time soon as the "monster collection" game of choice, but there certainly is room for two excellent game franchises.
Disagea 5
Disgaea 5 is the kind of game you play if you're looking for an irreverent plotline that doesn't take itself too seriously, and battle mechanics that iterate on themselves to absurd degrees.
It's a game for people who like to grind, simply put. This is a game where you can level characters into the thousands, and then level their weapons up into the thousands.
Eventually, all the grinding has you doing absurd combos for millions of points of damage at a time. It's really satisfying, and the writing keeps things going strong as well.
Xenoblade Chronicles X
This is easily the best game on this list, and made a number of lists for top 10 games of 2015, period. It's art style takes a bit more of a realistic, CG-modeled take on anime. But take one look at Lin Lee Koo, and yeah, it's anime.
Xenoblade Chronicles X is largely an open-world exploration game about humans trying to survive on a planet far from Earth. You get to drive huge, awesome mechs around the map, and it features an phenomenal soundtrack by Hiroyuki Sawano (of Attack on Titan fame).
I cannot present a compelling argument for anyone to not play this game… other than the fact that it exists on the flatlining Wii U.