New map, new skins, new season.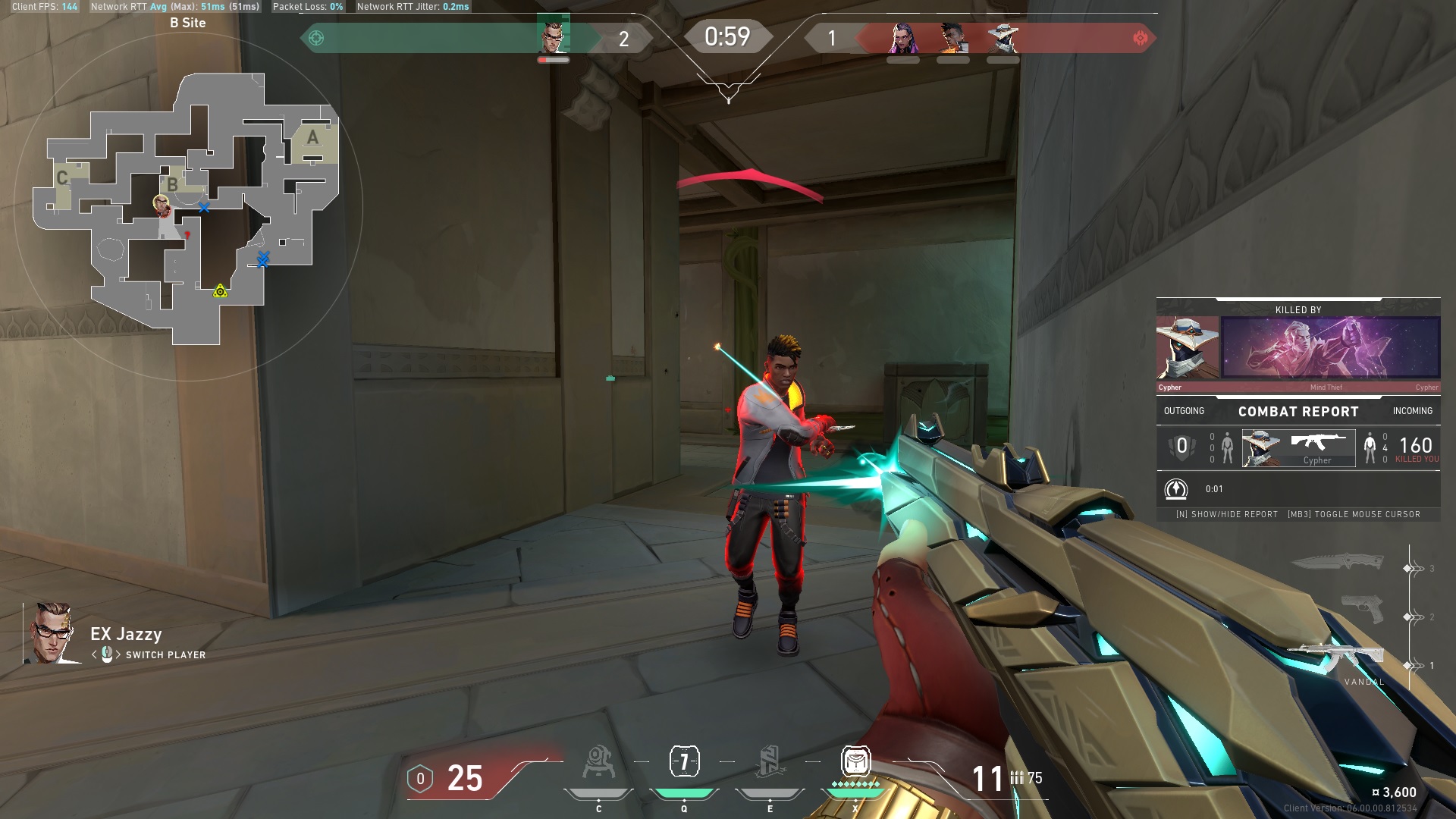 Before 2022 ended, Riot Games surprised the VALORANT community by dropping one of the biggest game updates of the year that saw meta-defining changes for multiple Agents, gameplay systems, and weapons.
To officially start the new VALORANT season, Riot Games have dropped Episode 6 Act 1 complete with a brand new map, skin bundle, and rank reset.
We have outlined everything you need to know about the Episode 6 Act 1 update in this guide.
New Map: Lotus
Since Pearl's release back in June 2022, players have enjoyed countless matches in the traditional two-bombsite map situated in an underwater dome.
It feels like it was just yesterday when Riot Games released VALORANT's 8th map. So it's hard to believe that Pearl debuted almost more than six months ago. Players are probably already itching for the next big map to be added to the rotation.
Fortunately, fans didn't have to wait too long as the release of Patch 6.0 brings Lotus – a triple-bombsite map that the devs describe as "Inspired by traditional Indian stepwell and rock-cut Dravidian architecture."
Lotus is the second triple-bombsite map in VALORANT, the first being the classic map, Haven, and if the gameplay in Haven is anything to go by, players can expect action-packed rotation-heavy gameplay on Lotus as well. It will be interesting to see how players manage manpower between Lotus' multiple bomb sites while maneuvering the map's unique elements such as destructible, revolving doors, and silent drop spots.
The good news is that the devs are giving players some time to get up close and personal with the new map without having to risk RR or MMR in the process. For a limited time, the devs have added a Lotus-only Swiftplay game mode, so players can get a quick taste of the new map.
New Skin Bundle: Araxys
A new VALORANT Episode/Act will not feel complete without a new Weapon Skin Bundle, so for Episode 6 Act 1, the devs have added a new Skinline called Araxys.
The Araxys skinline sports a futuristic and angular yet sleek design language that screams alien tech, which isn't too surprising since the devs say the Araxys weapons were created by an advanced alien race.
For now, the Araxys skinline will only cover the Vandal, Operator, Shorty, Bulldog, and knife. If the skins garner enough popularity, then the devs might cover an additional set of weapons in the future, much like they did with the Reaver skinline.
The Araxys skinline will be available in the VALORANT store starting January 11, 2023.
Rank Reset
2022 was a wild year for Ranked Games in VALORANT. Some players probably lost a ton of RR as their favorite Agents and Guns received unexpected reworks throughout the year, while others probably reached their peak rank in the last Act.
Regardless if you lost or won in the previous Act, Episode 6 Act 1 brings a fresh new start for all players. Start grinding those games to reach new heights for the new year.
The Rank Reset will start on January 11, 2023.
All Set For The New Year
With Lotus officially added into the game, players can finally start exploring and familiarizing themselves with the ins and outs of VALORANT's second three-bombsite map. It will be interesting to see the default setups and strategies that players gravitate toward as more players and teams learn the map.
If you have some leftover cash from the holidays, pick up an Araxys skin for your favorite gun and raid Lotus in style. There's nothing like the feeling of having fresh new skins to kickstart your grind for the new season.