Show off the highest Rank you achieved in Valorant through Rank Buddies.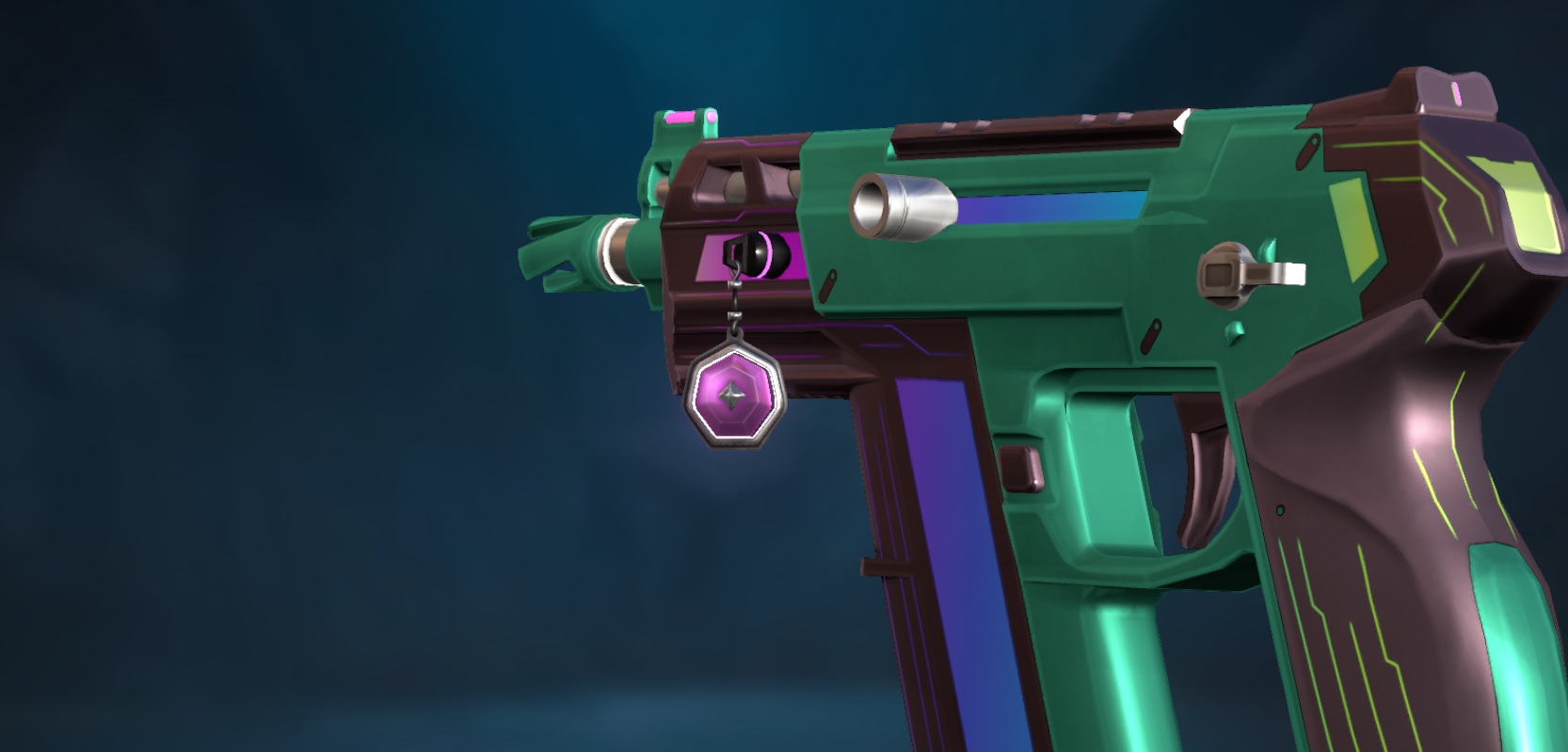 Gun Buddies are small yet cool cosmetic items in Valorant. You can hang these things off the side of your favorite gun to add flair to your loadout.
Gun Buddies come in all sorts of shapes, colors, and designs. Some will even feature a unique animation. With over 338 unique designs in-game right now, you'll be hard-pressed not to find the perfect Gun Buddy for your guns.
Riot Games also gives out exclusive Gun Buddies for players that reach new milestones in Valorant. More specifically, you can get an exclusive Rank Buddy for every new rank you reach on your account.
This quick guide will show you how to get Rank Buddies in Valorant.
How to Get Rank Buddies
Rank Buddies are milestone awards after you reach a new Rank in a new Episode in Valorant. You will get a new buddy in your account at the end of each Episode.
Rank Buddies represent each Rank in Valorant; you can expect to get multiple Rank Buddies for multiple Episodes. Unfortunately, you cannot purchase Rank Buddies, as the only way to get them is by playing tons of games and climbing through a new rank in Valorant.
How many wins do you need to get a Rank Buddy?
Wins do not determine your ability to get Rank Buddies in Valorant. To get Rank Buddies, you must climb a rank higher than the one you're currently on in the Episode.
You must play many games and rank in your account to get a Rank Buddy in Valorant. Remember that you'll only get a Rank Buddy for every major Rank in the game and not ranks in between.
Iron
Bronze
Silver
Gold
Platinum
Diamond
Ascendant
Immortal
Radiant
What determines what Rank Buddy you get in Valorant?
You will get the appropriate Rank Buddy for every new rank you have reached in Valorant. For example, if you are in Gold but manage to reach Platinum in the current Episode, you will receive a Platinum Gun Buddy at the end of the current Episode.
The same rules apply to other ranks, such as Diamond, Ascendant, Immortal, and Radiant. If you manage to get to those Ranks within an Episode, you will receive a Gun Buddy for each of those Ranks at the end of the Episode.
How do you get Diamond Buddy?
You must reach the Diamond Rank to get the Diamond Buddy in Valorant. You cannot purchase the Diamond Rank Buddy or any other Gun Buddy in-game.
Reaching Diamond should be a tad easier now in Valorant, thanks to the addition of the new Rank Ascendant. Previous Gold-ranked players were slowly bumped to Platinum in Episode 5, so getting to Diamond should now be much easier. By extension, the Diamond Buddy should be more attainable now.
Milestone Buddies
Reaching a higher rank in Valorant is no easy task. You must work through multiple RR points and three Rank tiers before getting to a new Rank in-game. Riot Games realizes the difficulty of the grind, so to celebrate your hard work, they are awarding an exclusive Gun Buddy for every Rank you reach in Valorant.