There's no shortage of Vandal Skins in Valorant.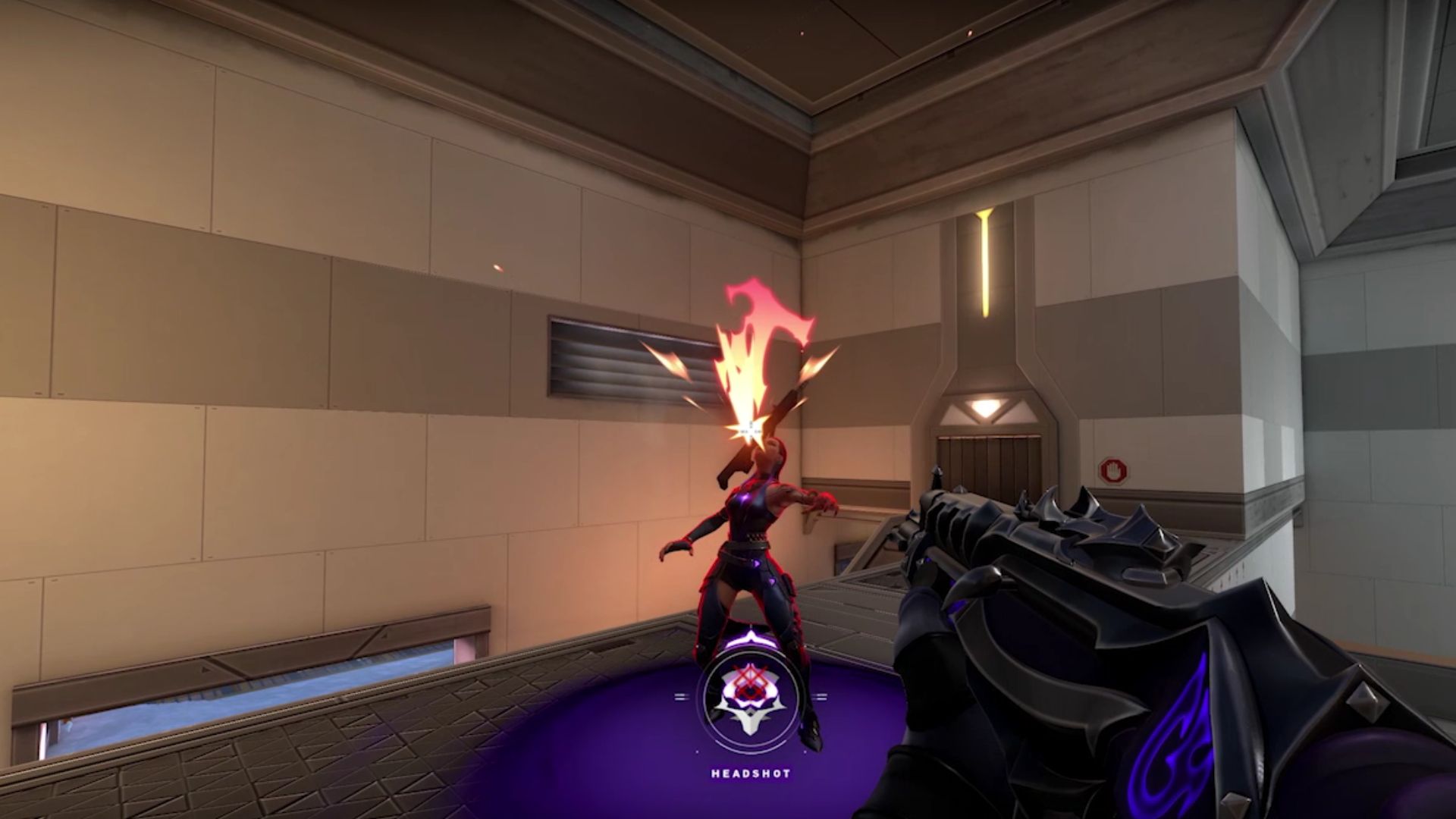 Weapon Skins are probably the most sought-after Cosmetic items in Valorant, as they don't only swap out the boring matte black default colorway on all weapons in the game. Still, they also add new sound and visual effects to many guns in the game.
One of the most popular guns in Valorant right now is the Vandal, so it isn't surprising to know that the Vandal also has some of the most extensive skin catalogs in the game.
This guide lists all the Vandal Skins currently available in Valorant.
Vandal Stats
The Vandal is one of Valorant's most recognizable weapons and the only automatic rifle capable of landing one-shot headshots at any range. The Vandal also features no distance falloff damage, making it one of the best weapons for long-range engagements.
Vandal Stats
Specs
Type: Rifle
Cost: 2900 Credits
Wall Penetration: Medium
Length 127.99cm
Fire Mode: Auto
Fire Rate: 9.75 rounds/second
Run Speed: 5.4 meters/second
Equip Speed: 1 second
Reload Speed: 2.5 seconds
Magazine: 25
Reserve: 50 (2 magazines)
Damage Output
Head: 160
Body: 40
Leg: 54
ADS (aim down sights) Stats
Zoom: 1.25x
Fire Rate: 90% (8.775 rounds/second)
76% (4.104 meters/second)
Increased bullet spread
Reduced recoil
Crosshair follows recoil
All Vandal Skins and Prices
As expected from the most popular weapons in the game, the Vandal has an extensive Skin catalog comprising 55 unique designs. The only other weapon in the game with the same number of skins is Vandal's counterpart, the Phantom.












Gaia's Vengeance (1775 VP)








Nunca Olvidados (1275 VP)



Prelude to Chaos (2175 VP)







Sentinels of Light (2175 VP)



Tethered Realms (1775 VP)


VALORANT GO! Vol. 2 (1775 VP)

Winterwunderland (1275 VP)

Battle Pass Vandal Skins
.EXE (Tier 45 Episode 01 Act 1 Battle Pass)
.SYS (Tier 45 Episode 04 Act 3 Battle Pass)

Cavalier (Tier 25 Episode 02 Act 2 Battle Pass)

Immortalized (Tier 45 Episode 05 Act 2 Battle Pass)

Hivemind (Tier 25 Episode 01 Act 2 Battle Pass)

K/TAC (Tier 25 Episode 03 Act 1 Battle Pass)

Lycan's Bane (Tier 25 Episode 04 Act 2 Battle Pass)

Monstrocity (Tier 45 Episode 06 Act 3 Battle Pass)

Nitro (Tier 35 Episode 03 Act 2 Battle Pass)

Ruin (Tier 45 Episode 01 Act 3 Battle Pass)

Schema (Tier 45 Episode 04 Act 1 Battle Pass)

Starlit Odyssey (Tier 25 Episode 05 Act 3 Battle Pass)

Venturi (Episode 06 Act 1 Battle Pass)

Which skin is the best for the Vandal?
Skins are cosmetic upgrades and therefore do not provide any advantages to any gun, including the Vandal. Nevertheless, some Vandal Skins will have a more prominent bullet tracer, an engaging kill sound, and a visual effect that can help you play better.
One of the most popular Vandal skins in the game is the Reaver Vandal, which features sharp ethereal design cues, a clean firing sound, and an energizing kill sound. Many players swear the Reaver Vandal automatically improves their aim just by the looks alone.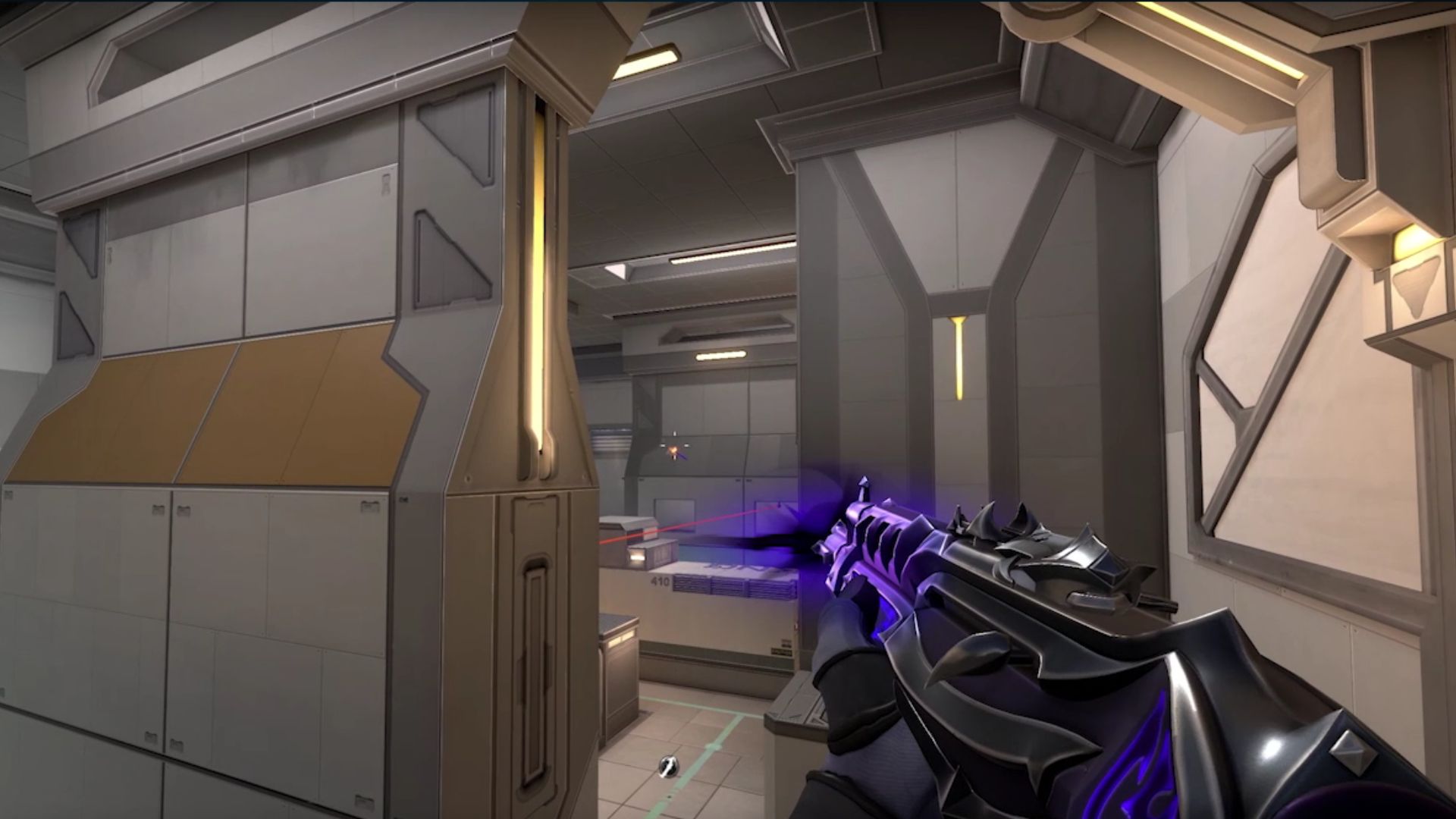 Other Vandal skins such as the Elder Flame Vandal, Glitchpop Vandal, Forsaken Vandal, RGX 11Z Pro Vandal, and the Araxys Vandal feature their own unique visual and sound effects that can make playing with the Vandal more exciting.
Are there free Vandal skins?
You can occasionally get free Vandal skin through the Valorant Battle Pass. Progress through the Battle Pass to get various weapon skins, Radianite Points, and other exciting cosmetics.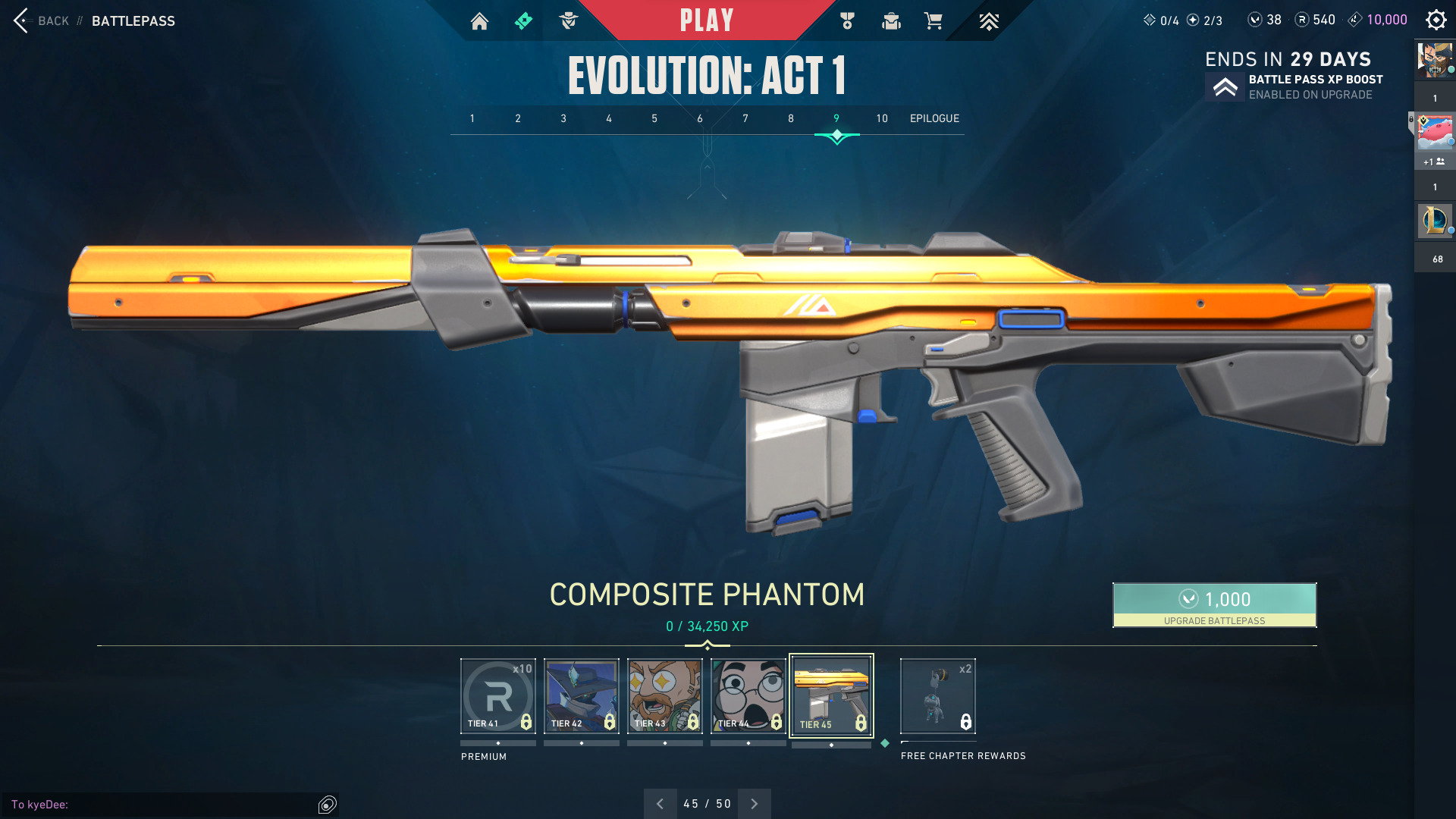 Weapon Skins are a guaranteed reward for every five levels you complete in the Battle Pass, which means you can get around 10 Weapons Skins in every new Battle Pass Act in Valorant.
How much is the RGX Vandal Skin?
The RGX Vandal costs 2175 VP. It is an Exclusive Tier Skin part of the RGX 11z Pro Collection released in Patch 3.07 and 4.08 Valorant. You can purchase the RGX Vandal from the in-game Store.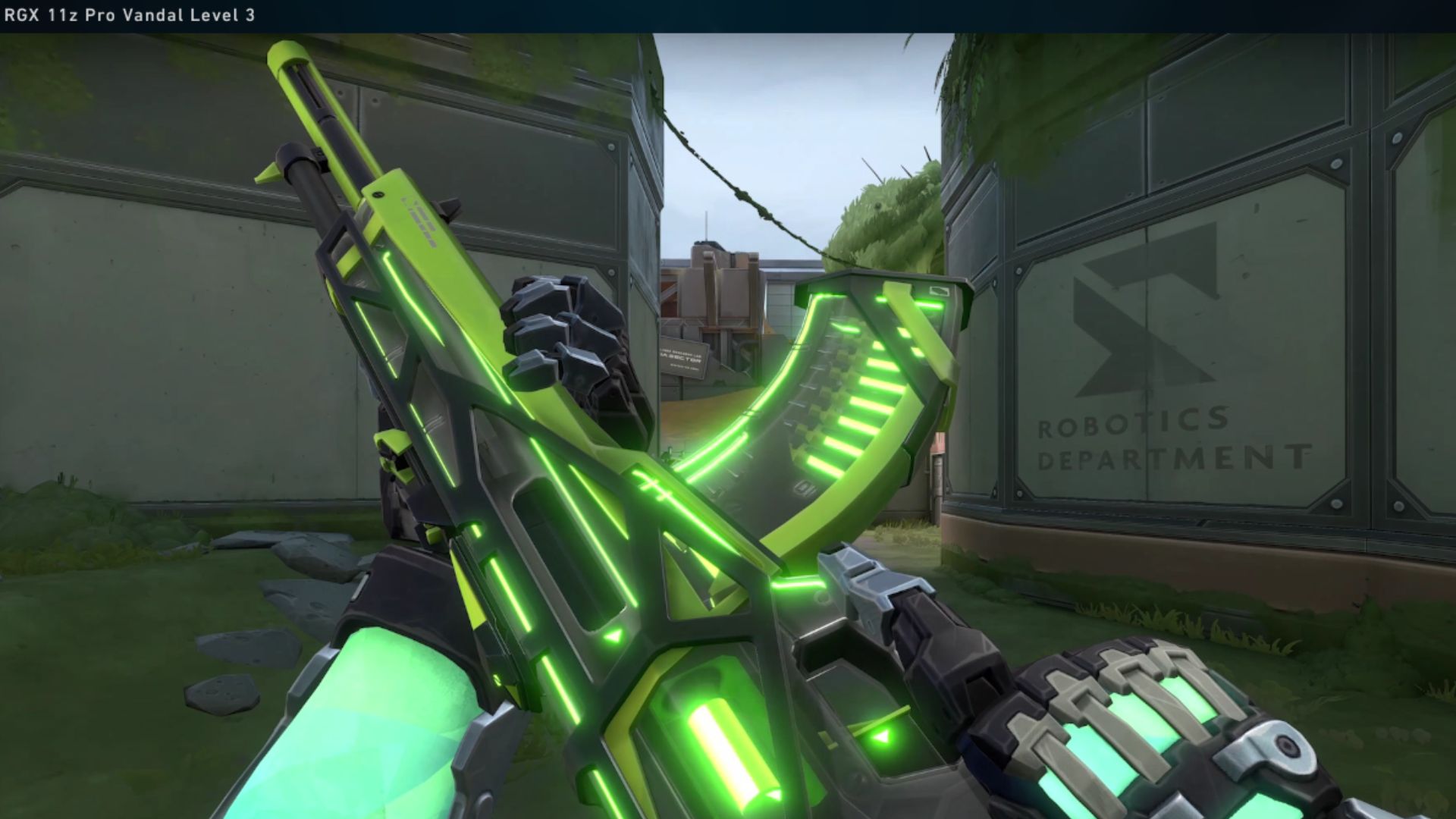 By default, the RGX Vandal comes in a lime green colorway, but there are three other color options: Red, Blue, and Yellow. You can upgrade the RGX Vandal to add new VFX, Animations, a Finisher, and a Counter.
Headshot Machine
The Vandal is probably the most used weapon in Valorant right now. While it does not have the same firing speed as the Phantom, its superior falloff damage and one-shot headshot capability make up for it.
The Vandal also features one of the largest collections of skins in Valorant. There are many designs to choose from, so don't forget to add your favorite Vandal skin to make the gun a bit more fun and exciting to play with on your next Valorant match.