A44 Games is best known for their work on Ashen, but they're gearing up for the release of a new title called Flintlock: The Siege of Dawn. Just in, we have a new gameplay trailer, and it gives us a look at something that looks like Bloodborne set in a desert fantasy world.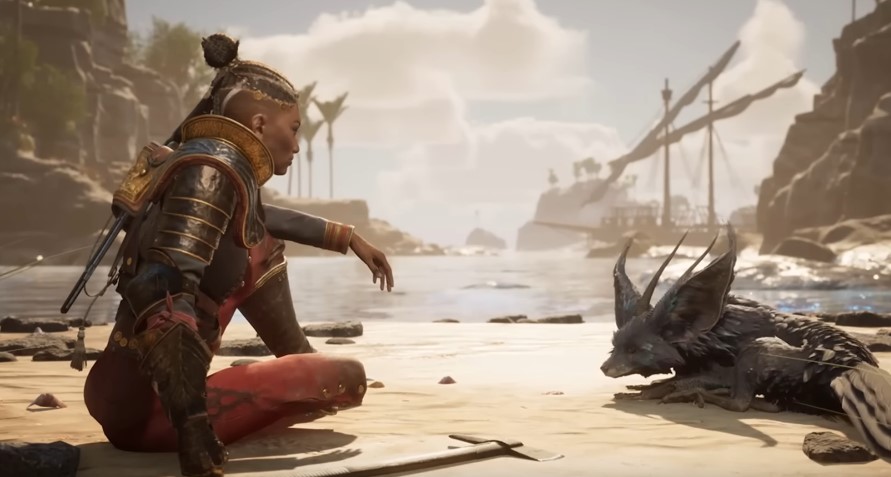 Check this out:
Here's the official description:
Get a first look at Flintlock: The Siege of Dawn's gunpowder-packed and magic-fueled combat in the first gameplay reveal video. Take to Flintlock's vast battlefields, combining and mastering an arsenal of tools and magical abilities. Join Nor and her mysterious companion, Enki, in this open-world RPG adventure and embark on an epic journey of vengeance, gunpowder and magic in humanity's last stand.
We don't see much when it comes to customization options for Nor, but we do get to see just how much she can navigate herself around a battlefield. Enki is also pretty cool in that he can teleport around enemies and deal attacks from there.
I think the game can also be noted for some interesting boss/creature designs. We don't see much of the battles, but I'm sure fans of the soulslike genre are already seeing something they want to try out.
The trailer also reveals that the game is set to come out early 2023. A month ago, it was said that the game was set to come out later this year, but I guess plans change; that's probably why the game still doesn't have a specific release date yet.
Flintlock: The Siege of Dawn launches for Xbox One, Xbox Series X|S, PC, and PlayStation 4|5 sometime in early 2023.