We had just gotten the reveal for Omega Force's Wild Hearts a week ago, but the studio is eager to promote the release of this Monster Hunter-meets-Ghost of Tsushima title.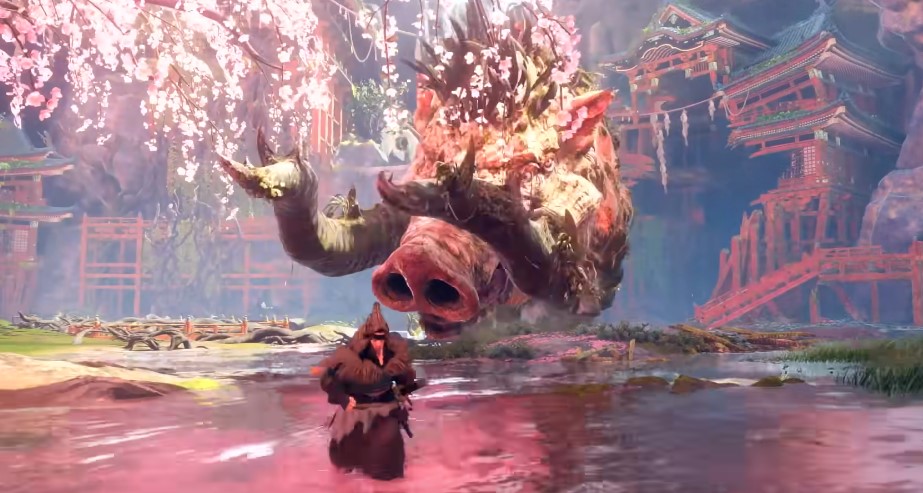 Just in, we have a new gameplay trailer that showcases the lush world and bestiary that Wild Hearts has to offer, as well as a look at the co-op gameplay. Watch this:
From scenic meadows to verdant bamboo forests, get a look at some of your hunting grounds in the beautiful but troubled land of Azuma. See how karakuri will aid in taking down the mighty beasts you'll face in both single and multiplayer as well as the incredible weapons you'll be able to wield.
Though Tsushima was focused on bringing looking as realistic as possible, the fantasy element of Wild Hearts allows for some more creative visuals in the game—like the first trailer showing us a frozen ocean that looks a lot like the famous painting The Great Wave by Hokusai.
As you can see, the game has pretty impressive visuals, so it's no mystery that it will be exclusive to new-gen consoles. Who knows, maybe a PS4/Xbox One version could be announced in the next few months, but seeing the scope of the game in the trailers alone, I doubt it.
Master ancient tech to hunt down giant beasts. WILD HEARTS™ is a unique twist on the hunting genre where technology gives you a fighting chance against fearsome beasts infused with the ferocious power of nature itself. Take on these creatures alone or hunt with friends in seamless co-op.
Developed by Omega Force, the Japanese studio behind the DYNASTY WARRIORS franchise and in partnership with EA Originals, WILD HEARTS takes you on an epic adventure set in a fantasy world inspired by feudal Japan.
Wild Hearts launches for PC, PlayStation 5, and Xbox Series X|S on Feb. 17, 2023.