Even though Apex Legends came out of nowhere and launched at the same time as it was announced, the launch has gone very well for most. Compared to how some other games launch, this has to be one of the best for a global release. That doesn't mean it was perfect though. We know it wasn't and still isn't for some. It is for you that I have put together this guide of what to do if Apex Legends keeps crashing.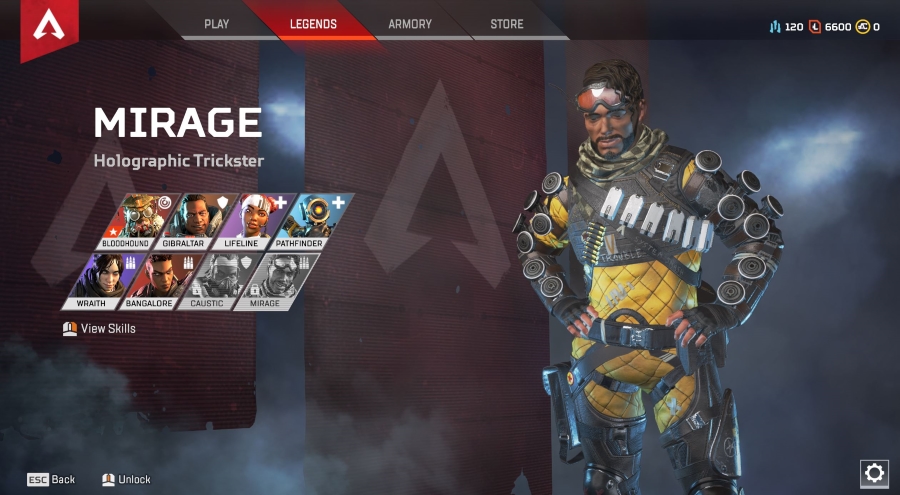 Despite the fluid gameplay and decent graphics, Apex Legends has fairly low overhead. Lots of older computers and graphics cards can quite happily run the game at decent settings and that is all to the credit of Respawn. There have been lots of crashes reported though, just look at the EA forums and you will see that you're not the only person with problems running the game.
That doesn't really help you though. I am hoping the following fixes might. As most crashes occur on PC, I'll use that in the examples.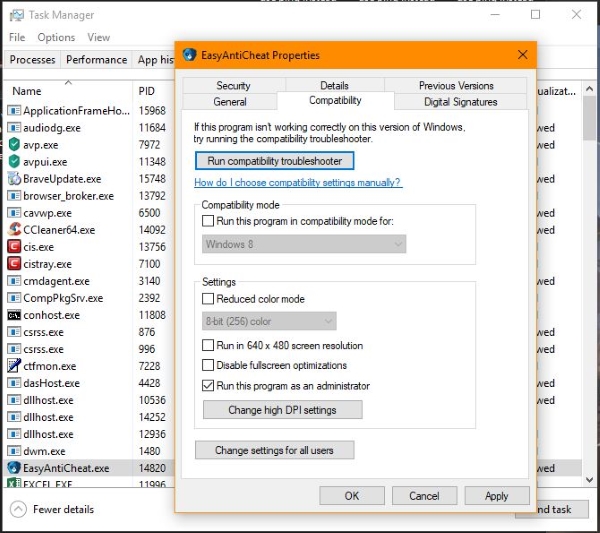 Stop Apex Legends crashing
If your game keeps crashing, there are a few standard troubleshooting steps you can take and some game specific steps.
Reboot your computer
Always the standard procedure with any computer error in games or programs. A full reboot of your computer can cure all kinds of problems so this is the place you should start if Apex Legends keeps crashing. This has the advantage of restarting the Origin app too.
Update your drivers
Most PC owners will be used to regularly checking for graphics, sound and other drivers but now might be a good time to check again. Both graphics card manufacturers release game-ready drivers for high profile releases and if you haven't upgraded your drivers since installing Apex Legends, do it now.
Update Windows
If you use Windows, you might want to update that too. As far as I know there have been no updates that should either help or hinder gameplay recently but that doesn't mean there isn't something that can be improved with an update. If your computer was partially updated and got interrupted, that can cause game or software crashes.
Right click the Windows Start button and select Settings.
Select Update & Security and Check for Updates.
Let Windows download and install the updates and reboot if it needs to.
Give Easy AntiCheat admin privileges
Apex Legends uses Easy AntiCheat to try to prevent hacking and cheating and that runs in the background on your computer. While it doesn't specifically need admin privileges, some users have said it stopped Apex Legends crashing so may be worth a shot.
Right click the Windows Taskbar and select Task Manager.
Right click Easy AntiCheat and select Properties.
Select Compatibility and check the box next to 'Run this program as an administrator'.
Other users have said changing the priority of Easy AntiCheat works too but prioritization in Windows doesn't really do anything in multicore processors. It's worth a try though if switching to admin mode doesn't work.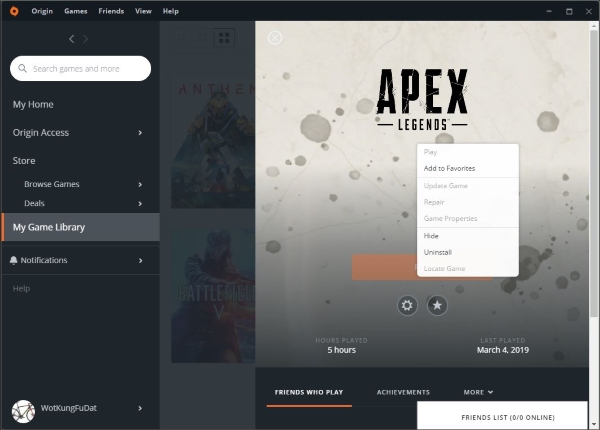 Repair your Apex Legends installation
Origin has a similar game repair system to Steam and works well as far as I can tell. If you have tried these other fixes, it's worth trying a repair next.
Select Apex Legends from the Origin app.
Select the cog icon under Play in the center.
Select Repair and let the app do its thing.
If there is any file corruption or issue with the installation, the Origin app should find it and repair it. Hopefully that will be enough to stop Apex Legends crashing.
Roll back your graphics drivers
The current versions of both AMD and Nvidia graphics drivers say they are compatible with Apex Legends. That doesn't mean they are in your particular situation. If you have tried everything else on this page, your only two options are to try a driver rollback or uninstall and reinstall the game.
Download and install a previous version of a graphics drivers.
Deselect the option for automatic graphics driver updates if you have it selected on your PC.
This is a long shot as both companies have released compatible drivers. It's worth a try though if it can get you gaming!
Uninstall and reinstall Apex Legends
Uninstalling and reinstalling the game is a last resort as it is almost 50GB in size. However, if you have tried all these other methods to stop Apex Legends crashing, it's the only choice left that I know of.
Open the Origin app and select Apex Legends.
Select the cog icon underneath Play.
Select Uninstall and let the process complete.
Reinstall the game through the app.
Those are all the fixes I know if your Apex Legends keeps crashing. Do you know of any other fixes? Want to share them with the community? Tell us about them below if you do!