Show off your prized weapon skins in Apex Legends Mobile.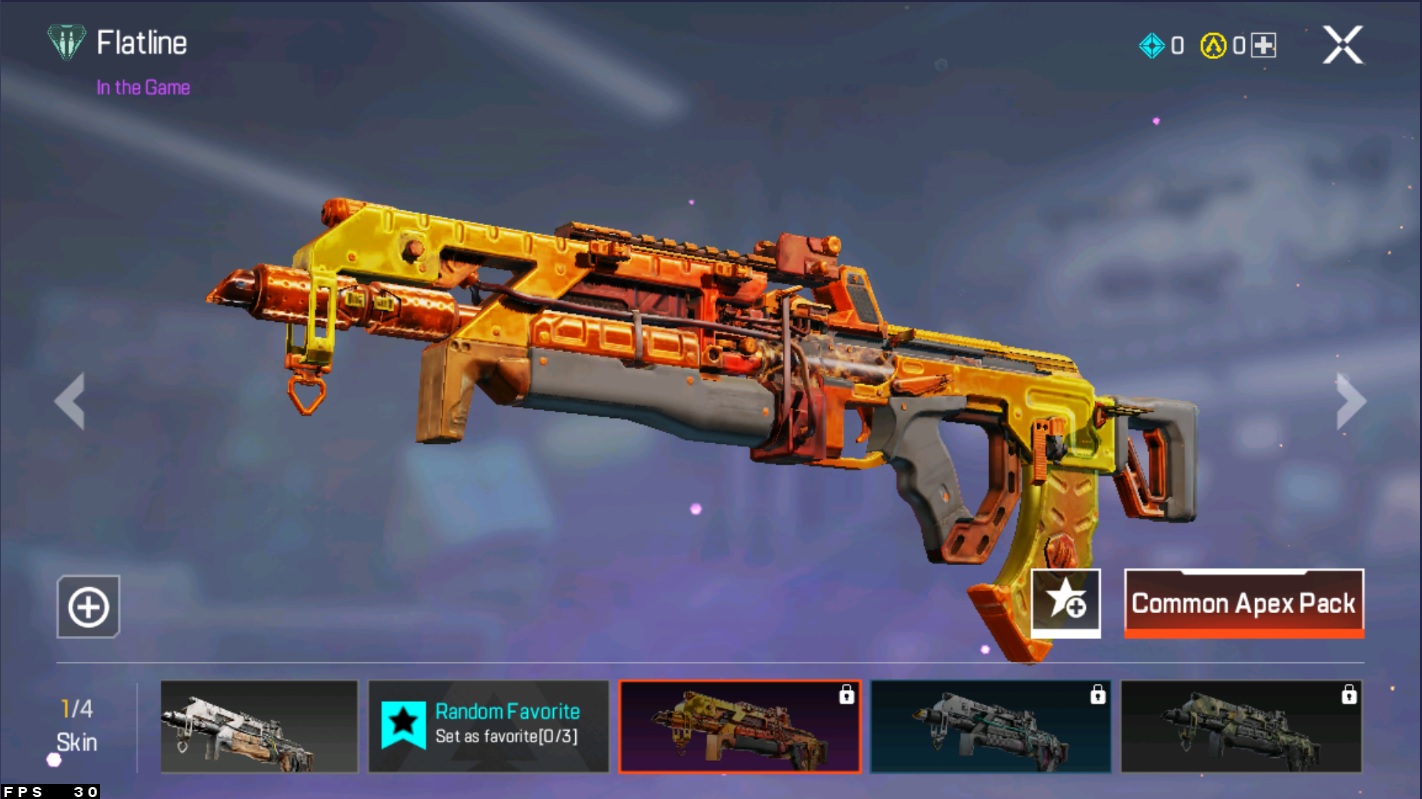 Perhaps the most popular in-game add-on item in just about any online multiplayer game out right now is cosmetic skins.
It does not matter how or where the skins are used in-game, skins allow players to express themselves in-game (or show everyone just how much money they are willing to splurge on their favorite games)
Like its bigger brother, Apex Legends Mobile offers several Weapon and Legend Skins as part of the in-game cosmetic upgrades. Fortunately for Apex fans on mobile, some of these skins are given free after the player reaches a certain level or completes Daily Missions.
Players are bound to acquire a few skins after playing the game for a while. All that is left is to equip these skins so you can show them off in-game.
How to Change Weapon Skins in Apex Legends Mobile
There are at least three to four skins per weapon in Apex Legends Mobile, give or take. Popular Assault Rifles such as the Flatline, R-301 Carbine, and Havoc feature a few skins that players can unlock and acquire.
Follow these steps to equip your weapon skins in Apex Legends Mobile:
Click on the "Loadout" button:
2. Select the weapon you would like to equip a skin to:
3. Click on the "Skins" button:
4. Select the skin that you want to equip for your weapon:
How to Get More Skins in Apex Legends Mobile
More weapon and Legend skins are available from the in-game Store. However, players will need "Flux" to unlock more skins in-game.
Flux can be acquired by completing Battle Pass missions, claiming Daily Rewards, and opening Crates.
Another way players can acquire weapon skins in Apex Legends Mobile is by buying skins outright using Syndicate Gold. However, we must note that not all skins are purchasable with Syndicate Gold.
Players will have to check each weapon's skin one by one to find out whether the skin is purchasable using Syndicate Gold. Skins that can be purchased with Syndicate Gold will show a "cost" icon on the bottom right corner of the skin card.
Weaponized Vanities
Skins can give any in-game weapon a much-needed visual overhaul from the default weapon skins' usual bland black-on-black color scheme.
While weapon skins do not add any gameplay benefits, you must admit that a Peacekeeper with a custom weapon skin feels much more satisfying to fire than the bland Factory Issue color scheme.
Acquiring weapon skins isn't too difficult in-game as well. Players need to play a ton to acquire Apex Packs and Flux to unlock some sweet weapon skins in the in-game Store. Of course, players can also opt to purchase some skins using Syndicate Gold.
With that said, we hope you will be able to change your weapon skins through this guide.
Visit the PlayerAssist website for more awesome Gaming Guides, Gaming News, Game Codes, and other gaming content!