Not all NFT games are competitive. Some allow you to create and explore vast sandboxes, and one of these is Blankos Block Party. This is one of the most promising NFT games on the market, and you may want to dip your toes in it before it is too late.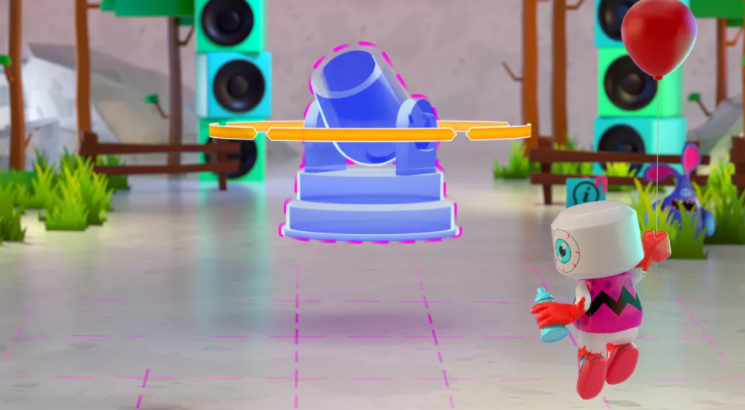 Blankos Block Party is a free-to-play open-world multiplayer game by veteran game developers Mythical Games. It plays similarly to Roblox and Minecraft because you can create worlds and games within Blankos Block Party. The game received investors' $120 million in funding, making it worthwhile to watch.
How To Play
Blankos Block Party is currently in an open beta state. However, the free-to-play beta game is only available on PC. You must head to the game's website and download the launcher for free. Keep in mind that Blankos Block Party is a bit demanding for specs. The minimum requirements for the game are:
OS: Windows 10 64-bit
PROCESSOR: Intel Core i7-4770, AMD FC 8310
RAM: 8GB
VIDEO CARD: Nvidia GTX 660, AMD Radeon HD 7870, DX11 GPU
RESOLUTION: 1920 x 1080
Blankos Block Party is an easy-to-grasp game. Unlike most NFT games, you do not need to create a digital wallet to top up with crypto. Once downloaded and installed the game, you must create an account using your email. Blankos Block Party is currently free-to-play, but we do not know if it will remain free to play once the complete game is released.
What Are The In-Game Currencies In Blankos Block Party?
There are two currencies in the game: Blanko Bucks and Moola. Blanko Bucks can buy new Blankos, accessories for Blankos, Build Items, and other in-game items. To purchase Blanko Bucks, you will have to use your own money. It is how you create beautiful Blankos and worlds in the game.
Moola is a soft currency you do not purchase with money. Instead, you complete tasks, Gigs, and other in-game objectives to earn Moola. Like Blanko Bucks, you can use Moola to purchase items for your Blankos and the worlds you create within the game. It is a minable token, but you cannot exchange Moola for real money.
The in-game currency in Blankos Block Party can be likened to Robux as it is primarily used to improve your Blankos. Now, this is where the play-to-earn system comes in. The better your Blanko is, the higher your chances of earning. Let's talk about the game's play-to-earn system, which is already interesting.
Play-To-Earn Mechanic
To put it simply, Blankos are NFTs. You can sell and buy Blankos in the game's marketplace for money. As more players start playing the game and more Blankos are minted, you have a higher chance of making a sale on your Blanko due to more players partaking in the game. You are free to price your Blanko however you want, though you should keep it at a reasonable price.
The potential to earn money in Blankos Block Party is undoubtedly there. However, unlike Axie Infinity, Plants VS Undead, and other competitive NFT games, you cannot rely solely on playing the game. You have to make a good Blanko to sell it on the marketplace. However, if you make a good Blanko, you may be the next person to sell an NFT for dozens of ETH.
Blankos Block Party is undoubtedly one of the most exciting NFT games on the market. The fact it is made by experienced game developers only proves this game's potential. Hopefully, we will see this game fully launch within the following years as people will want to play this title when they can.