An upcoming PS5 exclusive, Abandoned, created by Blue Box Game Studio has been met with rumours and conspiracies as the community suspect it is actually Silent Hill.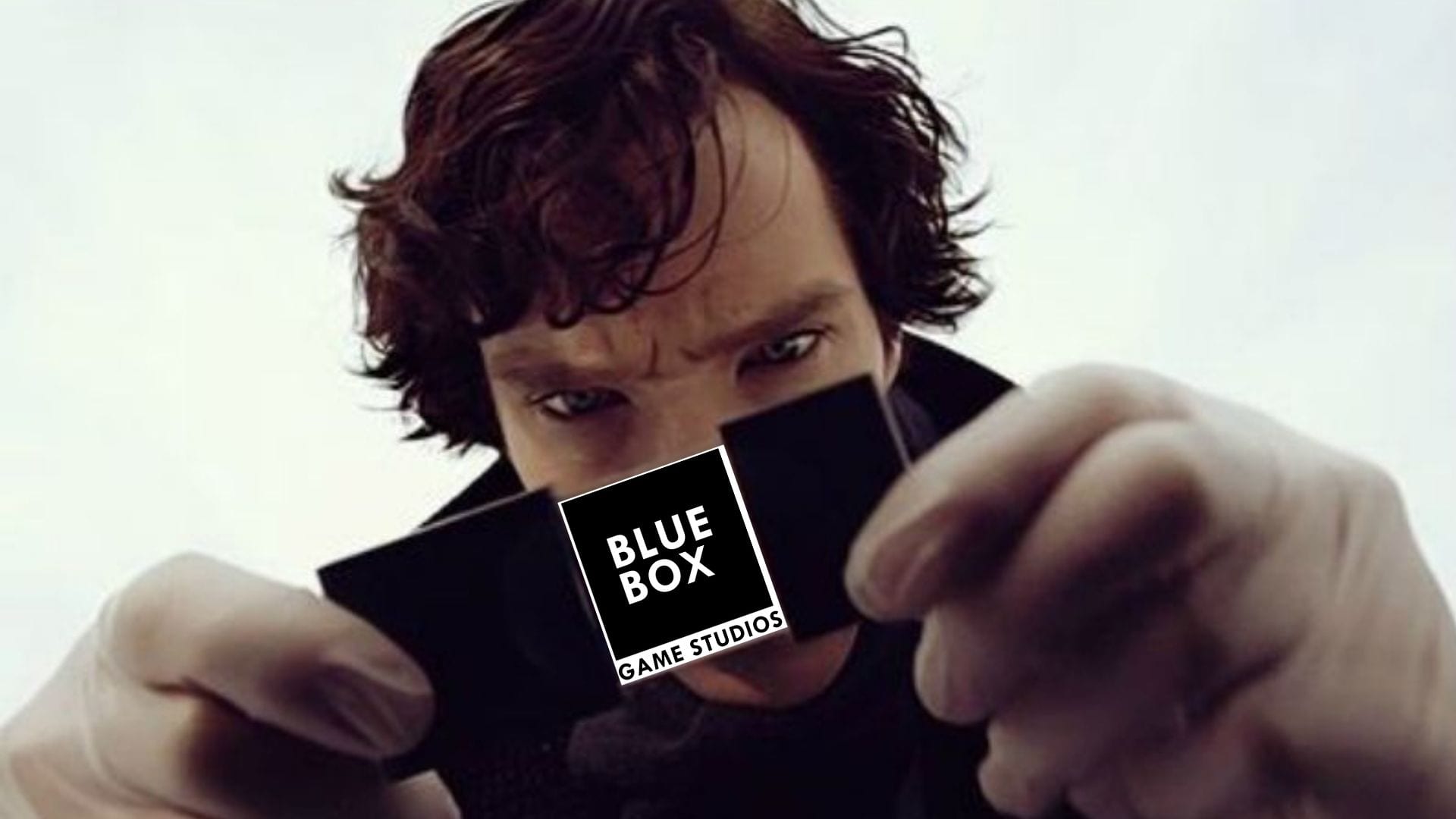 ---
The indie company, Blue Box Game Studio which recently partnered with Sony to create their upcoming game Abandoned, have found themselves knee-deep in a conspiracy that the cinematic, first-person horror is Silent Hill in disguise. Be prepared to be confused by this very large rabbit hole.
So let's start from the beginning (or as close to it). On June 15th Blue Box Studio sent out a tweet on their official Twitter page telling their followers to 'guess the name'. In this tweet they teased that Abandoned was the classic Konami title Silent Hill as well as saying a reveal would be coming soon.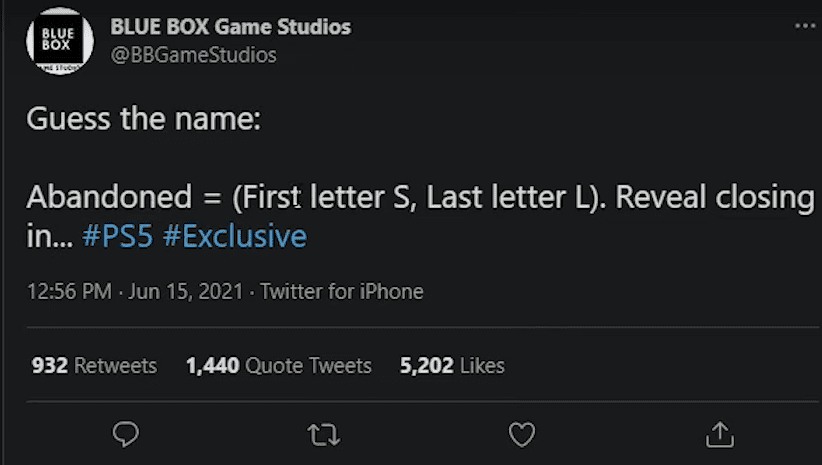 Maybe realising their mistake Blue Box had deleted the tweet and issued an apology stating they didn't mean to confuse anyone or make people believe it was Silent Hill. An odd bit of backtracking to make, don't you think?
"We wanted to set things straight. We have no relations with Konami. Silent Hill is owned by Konami. We do not have any relations with Hideo Kojima. It was never our intention to tease the name as Silent Hill. We sincerely apologize for this."
Even with this apology the internet leapt on the chance to find connections between Abandoned and Silent Hill.
As original game designer of Silent Hill, Hideo Kojima has been known to tease and hide his games in weird ways, such as the 2014 demo for P.T, another game which was meant to be Silent Hill before it was cancelled. Thanks Kojima. Therefore I'm not surprised to see the community attempt to crack a puzzle that might not be there.
The Clues: Blue Box Game Studio
So what have the investigators of the community found? Some feel like stretches while others did make me consider the possibility of the chance to experience Silent Hill.
First up is Blue Box Studio's game director Hasan Kahraman, as he, unfortunately, shares the same initials as Hideo Kojima. Many fans believe that this could be an alias for Kojima himself who could be working on the game. In defence of this Hasan created an Instagram live to prove that he was a real person and that he wasn't working on Silent Hill. Well, that's a shame.
Hasan did also mention they would be setting up a Q&A to try and clear up any confusion that has been created to hopefully explain what Abandoned is, though a date for this is yet to be announced. However, even with this confirmation, I doubt it would persuade anyone.
The company is also from the Netherlands, big deal right? Well apparently yes it is. Kojima partnered with Guerrilla Games to work on the game engine Decima which he will be using for his upcoming releases. Guerrilla is also from The Netherlands leading fans to believe it's a hint.
This could just be a coincidence even if it sounds suspicious.
[irp posts=66156]
No stone has been left unturned as the finger has also been pointed at Blue Box Game Studio's logo. The logo appears to be an inverted version of the PlayStation logo as well as 'Blue Box' being suggested to mean the blue glow which surrounds the PlayStation logo on PlayStation Studio.
Fans have then gone on to suggest the box which was seen in the E3 trailer of the Death Stranding Directors Cut is also a clear sign of Blue Box. Yet again this feels unlikely, as the box may have also meant putting Metal Gear Solid back on the shelf.
Finally, the company was founded in 2015, this is a year after the release of P.T, during the break-up of Kojima and Konami. Fans suggest that this may be Kojima creating the new Silent Hill after the issues he had with Konami.
However, if this was the case then wouldn't the P.T have been shut down sooner due to legal reasons? Blue Box Game Studios have also published other games on mobile platforms before creating Abandoned as well as having one failed Kickstarter. I feel that this suggests that the company isn't a fake studio, but an actual indie developer.
Merch and advertising
Another strange thing happened around the time of these rumours. Konami announced the release of new merch to the official Konami Store. This merch was revealed to be Silent Hill themed as it showcased the fan favourite Pyramid Head.
Releasing new merch for a game that they haven't spoken about in years, and right around the same time that horror is back in fashion, is incredibly suspicious. This could just be poor timing or a smart publicity stunt but it got people looking further into this mind palace of possibilities.
It could also mean that Konami is working on a Silent Hill game separate from both Kojima and Blue Box Game Studio, but who knows?
There is also the belief that due to how the company is being treated by Sony, marketing-wise that it may be bigger than an indie title. All the trailers and gameplay for Abandoned are being done through a PS5 exclusive app which hopes to reveal images rendered real-time by the PS5's hardware.
No one knows what this means as Sony hasn't done this with any of their other exclusives. This app was supposed to be released on June 20th however it has been delayed twice since then.
The app should finally be released this Friday where we will hopefully find out more about what is Abandoned and the mystery will (fingers crossed) be solved.
After the headache I got from finding all this information, I fear that Abandoned may not be what people think it is. In reality, this might be a completely different game which I hope the rumours and speculation haven't ruined as it still has the chance to be interesting.