Car Mechanic Simulator 2021 has sufficient possibilities to manipulate parts, cars, bodywork, engines, and more. One mechanic, pun intended that was included in the game is the possibility of doing an engine swap on cars. The problem is that the engine must be compatible with the car the player is trying to put it in. With that said, how do you know which engine can go in which car?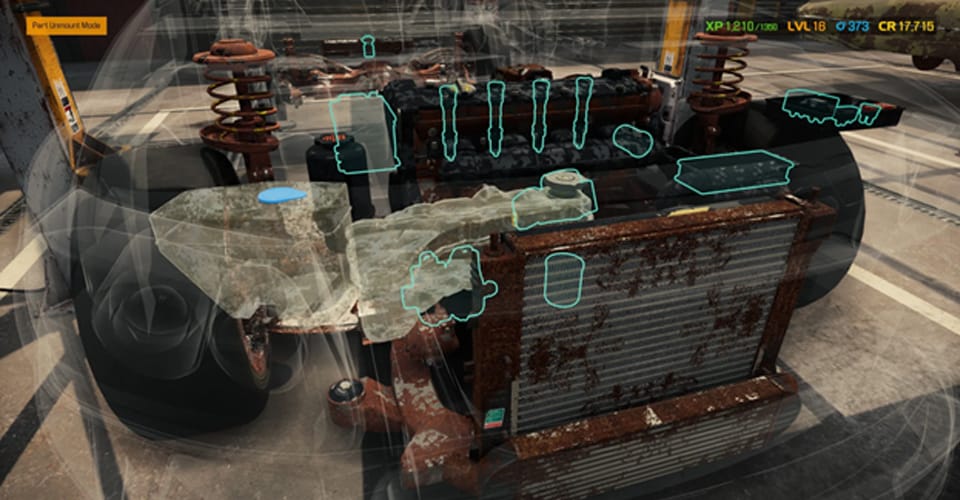 Engine Swap List – Car Mechanic Simulator 2021
The truth is, there are a couple of things that players need to determine to know which engine can go in which car. Players must know the engine shape, how many camshafts are in an engine if there's a fuel rail in the car, or where the valves are located.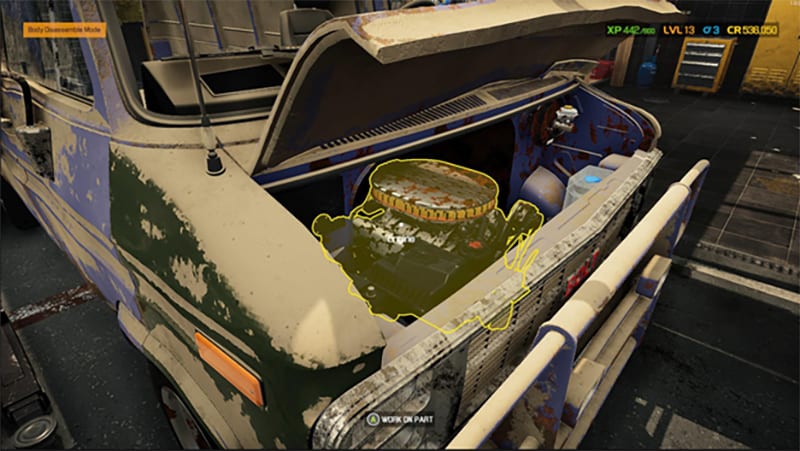 So, before we get into the engine swap list for the cars, you'll need to know how to determine these things. Here are the following things that you need to know:
V – The engine has a V distribution of pistons;
W – The engine appears to be located in another engine;
I – Piston distribution is in a straight line;
SOHC – The engine has one camshaft only;
DOHC – The engine has two camshafts;
DI – The engine has a fuel rail;
OHV – Valves will be located above the camshaft;
Supercharged, Dual, or Single Carb – Different types of intakes.
The reason why these are important as for each car in the list below, we'll list engine types with these terms. For example, the Bolt will have an engine type with valves above the camshaft and a particular intake type.
Read: Car Mechanic Simulator 2021 | Power Steering Fluid
Engine Swap List Options
Here are all the engine swap options in Car Mechanic Simulator 2021:
Tempest Magnum: V8 OHV -engine type with possible single, dual, or supercharged swap options.
Salem Flamo: I4 SOHC -engine type; no swap options
Salem Kieran: I4 SOHC -engine type; no swap options
Salem Specture: V8 DI -engine type with possible swap options: DI & Supercharged.
Salem Specture Fastback: V8 OHV single carb -engine type with possible swap options: single, dual, or supercharged.
Sakura GT20: I6 DOHC -engine type; no swap options
Sakura Moon: I4 Turbo DOHC -engine type with possible swap options: I4 & I4 Turbo.
Royale Bianco: I4 DOHC -engine type with possible swap options: I4 & I4 Turbo.
Royale Crown: I4 Turbo DOHC -engine type with possible swap options: I4 & I4 Turbo.
Royale GTR: V8 DI -engine type with possible swap options: DI & Supercharged.
Rino Piccolo: I4 DOHC -engine type with possible swap options: I4 & I4 Turbo.
Mioveni Urs: I4 SOHC -engine type; no swap options
Mercedes 300SL: I6 DOHC -engine type; no swap options
Mercedes 560SEC: V8 SEC -engine type with possible swap options: V8 SEC & V8 Single Carb.
Mayen M6: I4 Turbo DOHC -engine type with possible swap options: I4 & I4 Turbo.
Mayen M8: V8 DI -engine type with possible swap options: DI & Supercharged.
Maserati MC Stradale: V8 Stradale -engine type; no swap options
Maserati Quattroporte: V8 Quattroporte -engine type; no swap options
Maserati Sebring: I6 Sebring -engine type; no swap options
Maluch: I2 -engine type; no swap options
Katagiri Katsumoto: I4 DOHC -engine type with possible swap options: I4 & I4 Turbo.
FMW Panther: V8 OHV Single Carb -engine type with possible swap options: single, dual, or supercharged.
Echos Cobra: V8 DI-engine type with possible swap options: DI & Supercharged.
Delray Custom: V8 OHV Single Carb -engine type with possible single, dual, or supercharged swap options.
Delray Imperator: V8 DI -engine type with possible swap options: DI & Supercharged.
Delorean DMC 12: V6 -engine type with possible swap options: V6 & V8 DI.
Delorean DMC 12 SCI-FI: V6 -engine type with possible swap options: V6 & V8 DI.
Castor Earthquake: V8 DI -engine type; no swap options
Castor Earthquake REX: V8 DI -engine type; no swap options
Bolthorn Grand Mojave: V8 DI -engine type; no swap options
Bolt Hellcat: V8 OHV Single Carb -engine type with possible swap options: single, dual, or supercharged.
Bolt Reptilia: V8 OHV Single Carb -engine type with possible swap options: single, dual, or supercharged.
Bentley Continental GT: W12 -engine type; no swap options
Bentley T Series: V8 -engine type; no swap options