Small wins give out big rewards in Apex Legends Mobile.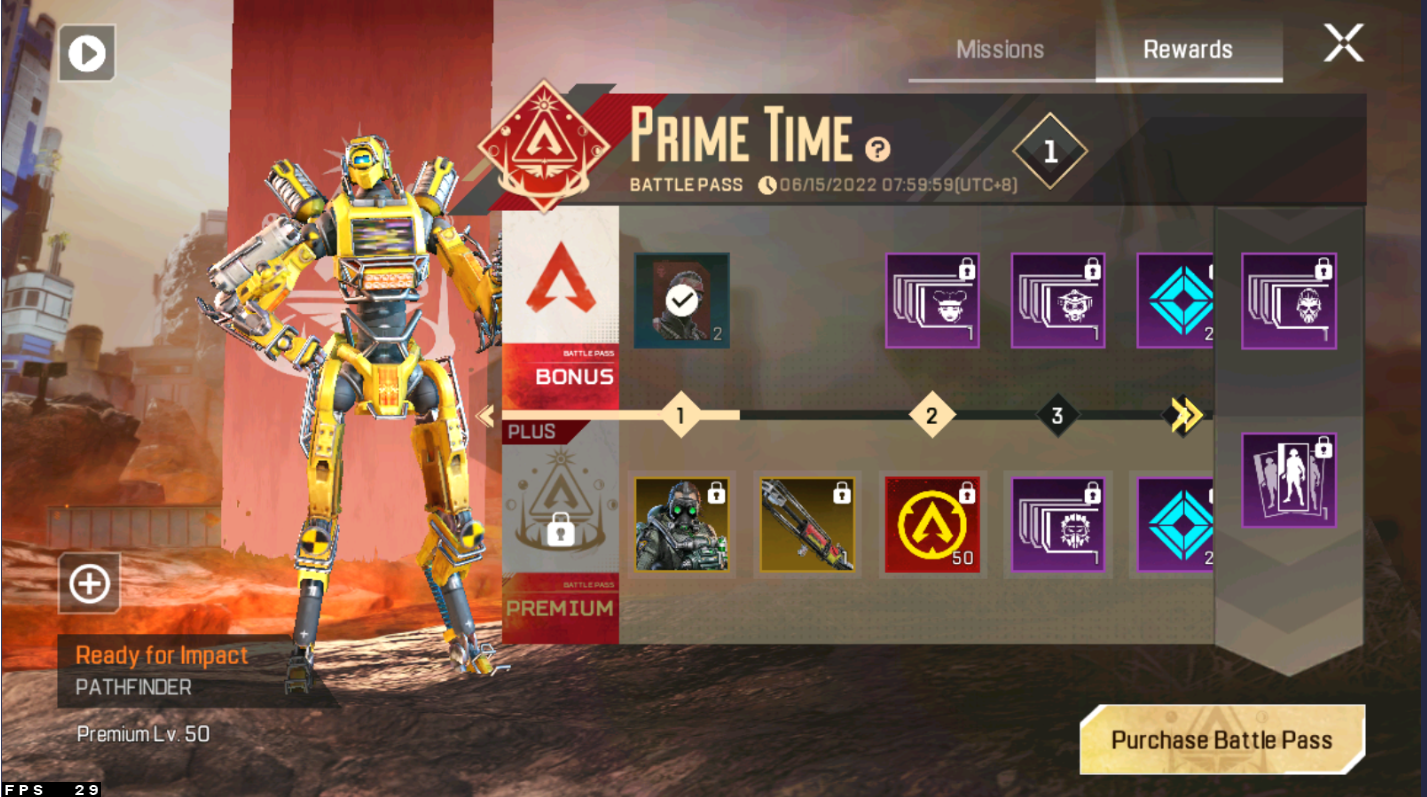 Almost every online competitive game will feature a daily task/challenge that players can aim for to win additional rewards. After all, the devs have to meet their fans' insatiable desire for in-game content and rewards to keep them happy and interested.
Apex Legends Mobile also takes advantage of daily tasks/challenges so that players will have something to aim for every time they launch the game on their mobile phones or tablet devices.
Respawn Entertainment will make completing these challenges worth your while. Some rewards for completing challenges range from something as simple as Holo and Weapon Sprays to unlockable Legends.
What are the Types of Missions in Apex Legends Mobile
Players can aim for three types of missions in Apex Legends Mobile. These are:
Daily,
Battle Pass (BP),
Season Missions.
Daily Missions
Completing Daily Missions will reward players with Activity Points. Some examples of these Daily Missions are:
Deal 300 damage in any mode,
Break enemy Shield 2 times(s) in Battle Royale,
Deal 500 damage as Lifeline or Bangalore in any mode.
Depending on the specific mission that players can complete, players can expect to gain 10-30 Activity Points per completed mission.
As of now, there are four different chests that players can obtain by amassing enough Activity Points. The first one unlocks at 40 Activity Points, with subsequent ones available at 60, 80, and 100 Activity Points. Each chest rewards the player with 10,000 Season XP.
Battle Pass Missions
Aside from Daily Missions, there are also Battle Pass-specific missions that players can try and complete to get Season Points to level up through the Battle Pass tiers.
Here are some Battle Pass Missions that players with or without a Battle Pass can try and complete:
Deal 500 damage with LMGs in any mode,
Win 2 match(es) in Arenas,
Knockdown 8 enemies when Bloodhound's Tactical Ability has revealed them in Battle Royale.
Again, depending on the type of mission, players can expect to win 10,000-30,000 Season Points, which will then be used towards leveling up the Battle Pass.
Season Missions
Like the Battle Pass Missions, moving through the Season Missions will give players Season Points towards their current Battle Pass tier.
Players can expect challenges such as:
Knockdown enemies two times (s) within 10 seconds in Battle Royale,
Use Caustic to place a total of 20 Nox Canisters in any mode,
Use Bangalore to deploy 30 Smoke Grenade(s) in any mode.
Up to 120,000 Season Points are up for grabs through the Season Missions.
How to Check Battle Pass Challenges Progress in Apex Legends Mobile
On the Apex Legends Mobile home screen, click on the Challenges button:
2. Cycle through the three Mission Types on the right-hand side:
3. Scroll down each of the Mission Types to check the types of missions available:
Get Rewarded for Completing Challenges
Playing the game a lot will help you complete some of these challenges even if you are not actively trying to complete any specific one.
However, if you want to make quick progress through your Battle Pass tiers, you will want to check the Challenges page every time you log in.
That is about it! For more Apex Legends guides, head over to the PlayerAssist website, where Apex Legends guides, Gaming Guides, Gaming News, Game Codes, and other gaming content await!