Though Cyberpunk 2077 is essentially an open-world action game, it does offer several romances for your character V to pursue, and one of the most popular is braindance specialist Judy Alvarez.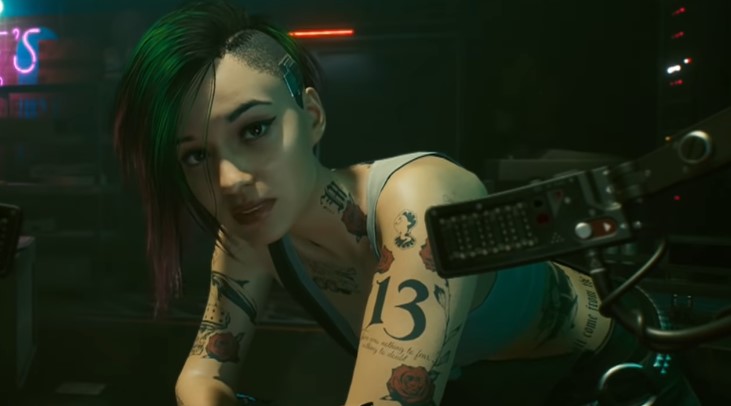 Even if it is possible to romance Judy in the game, it can get tricky, and false moves can lock away the option forever. So here's an easy guide to the right choices to make if you ever want to land a romance with the Mox's resident BD techie.
Who is Judy Alvarez in Cyberpunk 2077?
V meets Judy pretty early in the game, and she helps V figure out how to navigate braindances. For context, braindances are experiences that take place completely in the minds of the people of 2077, and they can alter everything from experiences to visuals—even human emotions.
When we meet Judy, she's part of the Mox, another gang in Night City comprised mostly of sex workers or "dolls." Judy also used to work for another dollhouse called Clouds, and it's there where you'll meet her ex-girlfriend, Maiko Maeda.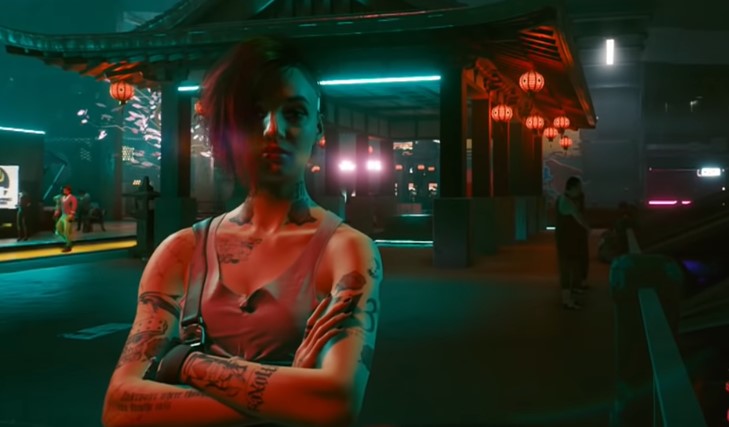 Starting Your Cyberpunk 2077 Romance With Judy Alvarez
Though Judy is introduced in the main quest, you must go through several side missions to land your romance with her. It's also worth noting that Judy is a lesbian, so your V will have to be a feminine V with a feminine voice and genitals; it's said that having otherwise will have V turned down by Judy.
The first encounter with Judy will be in Act 1 during The Information Quest, and you'll run into her in several other main jobs after that.
Main Jobs with Judy
Judy shows up in several main jobs, but there are ultimately no consequences for any choices made during the jobs; however, there are some dialogue options that might delay the progression of your romance with Judy, so it's best to just be honest with her or else you'll be plagued with more questions later.
After The Information, the other jobs that will have Judy involved are Automatic Love, The Space In Between, Disasterpiece, and Double Life. The missions Automatic Love and Double Life will include options in which you can be honest with Judy, and avoiding them would lock some conversation options for Judy later in the game, so it's best to just keep things honest with her if you want to pursue a relationship.
Judy's Major Side Quests
There are a total of five side jobs that will involve Judy and culminate in a relationship with her. These can be accessed after completing all the main jobs; Judy will contact you for some of her special missions, each with choices essential to landing a relationship with her.
Both Sides, Now
After completing Double Life, you can expect a call from Judy after 24 in-game hours. So far, there are no consequences to choices here, but it's important for the player to just be nice to Judy during the mission.
Ex-Factor
Judy sends a text message after another 12 hours, and she'll make a call six hours later.
When Judy calls, accept the job because refusing to do so will lock the other jobs away. From this point, you can just return to being nice to Judy, and no other consequences can be expected from whatever call you make.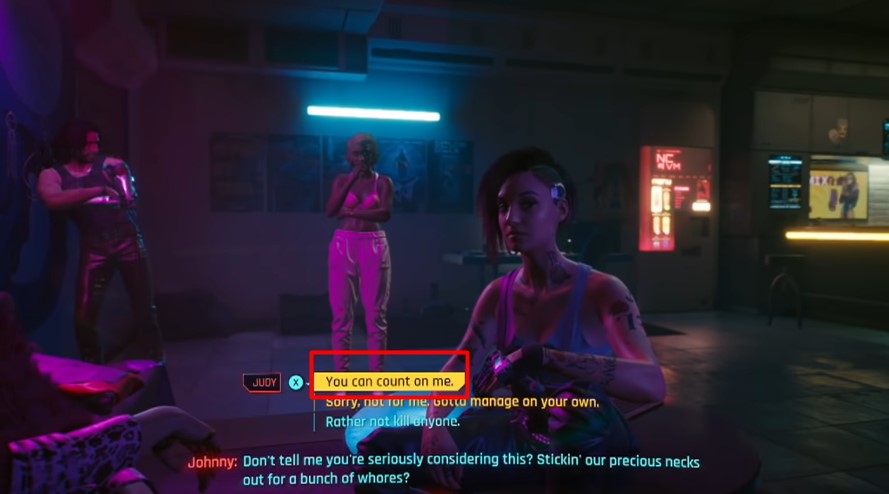 Talking Bout a Revolution
Six hours after the previous mission, you'll get a text, and another six hours will get another phone call.
You'll have to meet with a bunch of Judy's friends, and when the dialogue option comes, make sure to tell Judy's gang, "You can count on me." Towards the end of the mission, Judy will offer to pay your fee for help, and you should decline her offer.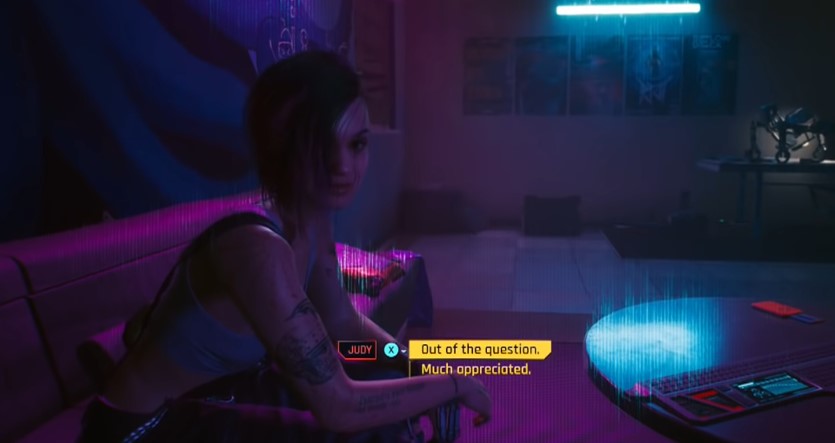 After that, you can stay the night, and Judy will leave you breakfast. It's said there's no consequence to staying, but whatever floats the gamer's boat.
Pisces
This is where decisions become crucial in unlocking Judy's romance options. Like before, you'll get a text message after six in-game hours and a call after another 6.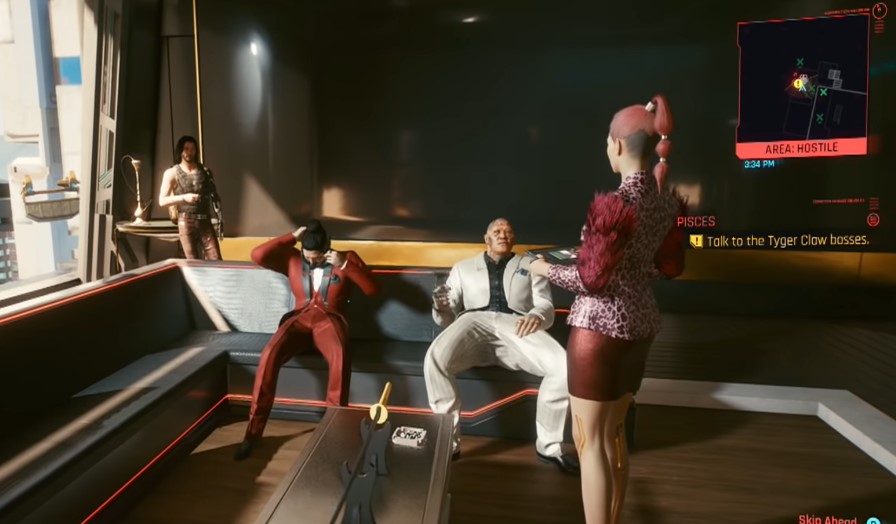 V will be tasked to come to the Clouds and take out a bunch of Tyger Claws. Before that, you must talk to Judy's ex, Maiko. Maiko will then jack out the Claws in the BD, and you'll have to pick the options "This wasn't the plan" and "Hold on. Think you've gone too far."
Then, choose "[Draw Weapon] Let's cut to the quick," then take out the Tyger Claw bosses. Afterward, you'll have to speak to an angry Maiko. Start the conversation with, "What?" and end it with, "Can't know that for sure."
By the end of the mission, Judy will kiss you (on the cheek), leading to V going on a date with her in the next mission.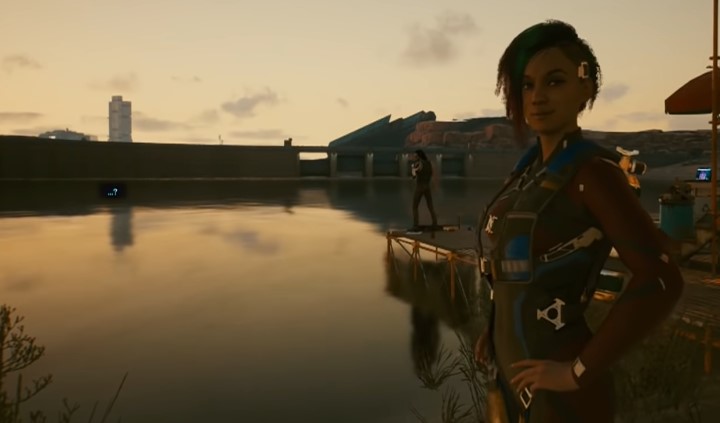 Pyramid Song
This is the official romance encounter with Judy. She'll call you after 24 in-game hours from the last mission.
Agree to meet her at the dam outside of Rancho Coronado. Judy will invite you to go diving there, to which you'll also have to agree. You can do many things during the dive, but they don't have any consequences for the romance. Make sure to agree to spend the night after everything.
Related: How to Romance Panam in Cyberpunk 2077
V will turn on the generator and return to the bungalow with Judy in the bathroom. Ask her if everything is alright, and when you open the door and find Judy in the tub, tell her, "We're still synced."
This will lead Judy to open up, and afterward, you will have the option to "[Kiss] It is ours." From that point, Judy will lead you to bed and achieve romance.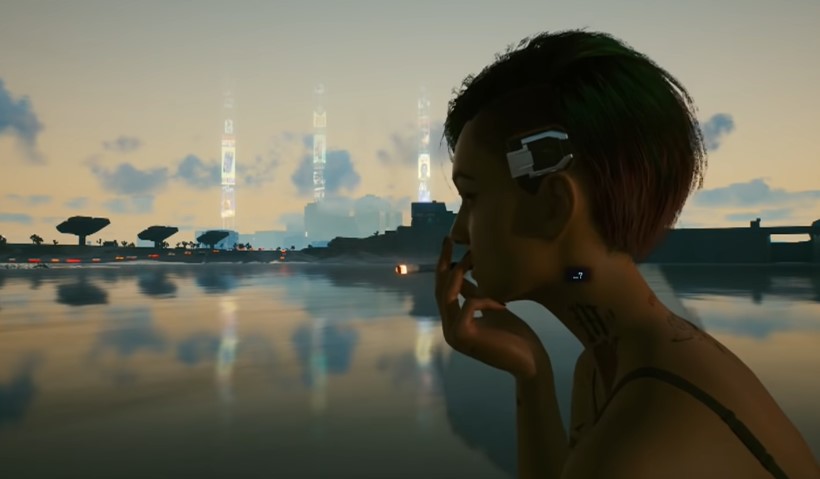 Closing Decision
After V wakes up, you'll see Judy staring at the dock outside. When she asks the player what last night meant, you should tell her it's "the beginning of something amazing." This will make Judy your long-term partner and give you access to her apartment. You have now successfully romanced Judy Alvarez in Cyberpunk 2077.
If you succeed here, Judy will also appear in one of the game's endings.