Learn how to find the Witcher 3 Ciri Easter Egg in Cyberpunk 2077!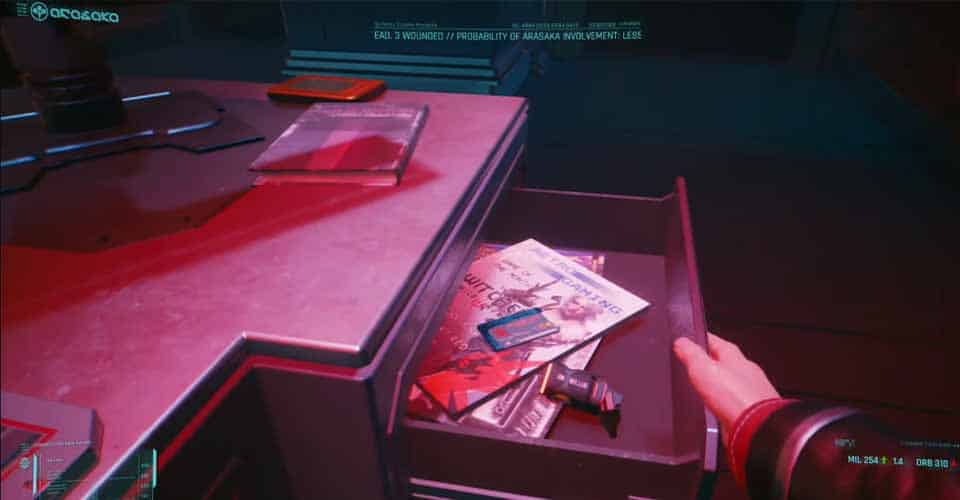 With so many success stories like Witcher III and Cyberpunk 2077, as things might seem now, CD Projekt Red can't stop bringing its fans pleasurable experiences.
Why not celebrate these successes with interesting easter eggs in Cyberpunk 2077? It is not the first time developers have intertwined references across games, and it won't be the last.
If you have completed most of the beginning portion of the game, then unfortunately, you have already missed this easter egg.
Even though that's true, stick around to see what it is.
Witcher 3 Ciri Easter Egg – Cyberpunk 2077
To find this easter egg, players must meet the requirements first. Those are not to finish the starting portion of the game quickly; pick the Corpo path and wait until you get to the Corpo building's offices.
Unfortunately, for players that haven't chosen that life path, the easter egg won't appear because it only appears on a story as a part of Corpo's life path.
Here is how to find the Witcher 3 Ciri easter egg in Cyberpunk 2077:
Talk with Mr. Jenkins.

Navigate to the Arasaka office and sit on the desk to check the computer.
When you are sitting here, open the drawer on your right!

Voila! A wild Ciri appears!
Because Cyberpunk 2077 is, of course, as the name suggests, set in 2077, a retro gaming magazine in the drawer will showcase Witcher's success as the game of the month!
That is why Ciri will be on the cover of that magazine.
What is interesting is the fact that back in the Witcher III days, Ciri conjures up a city with many lights. This was a teaser for CD Projekt Red's new game – Cyberpunk 2077.
So, as I said, it is a real treat to see references like these being engraved into games these days. We're unsure if that is the only Witcher III easter egg.
There might be many more which haven't yet been discovered. If you happen to come across some, let us know!
READ NEXT: Cyberpunk 2077: How to Get Legendary Nekomata Sniper Rifle