Create and play multiple characters in Diablo Immortal to find the best class that fits your preferred playstyle.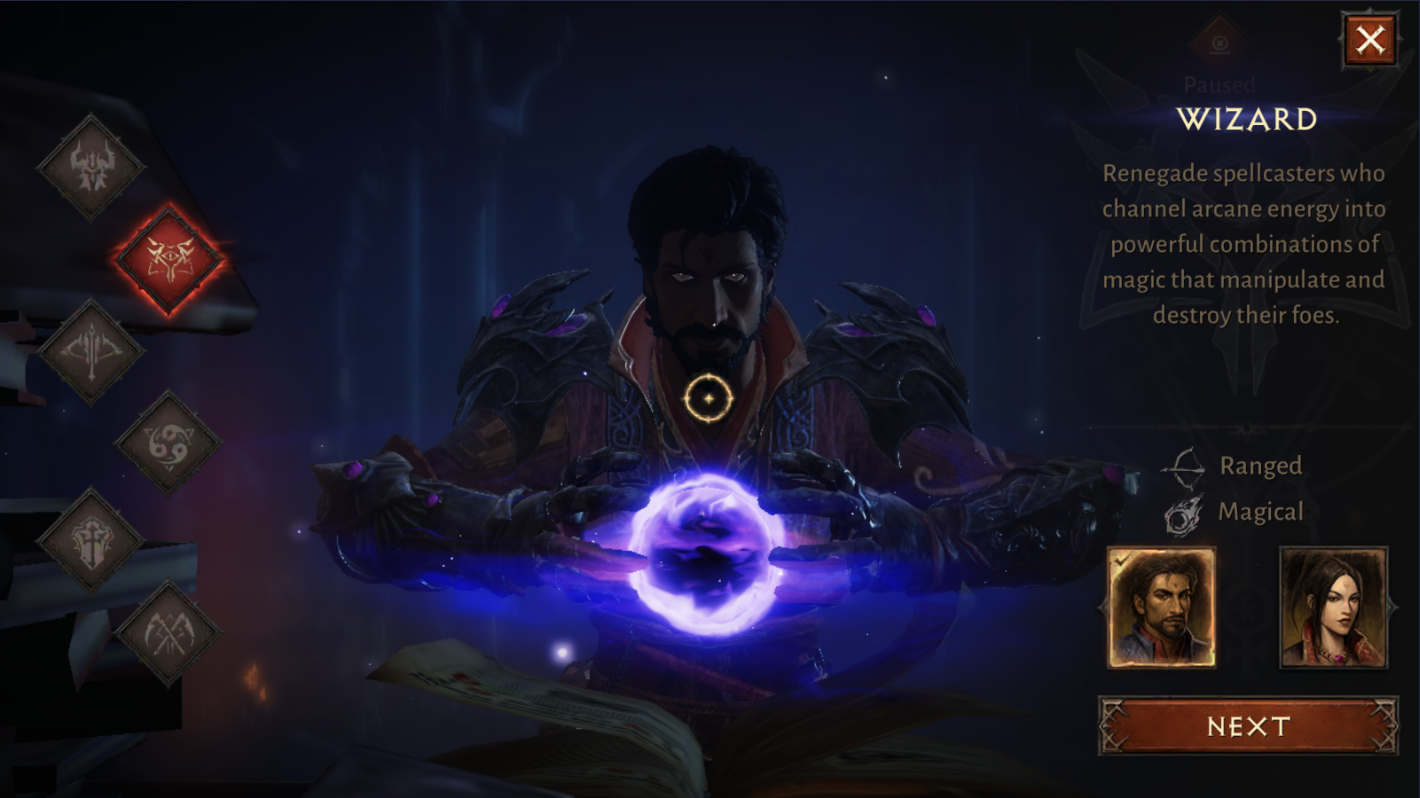 In most MMORPGs, players usually don't have the option to play other types of characters mid-game. Usually, players must complete the game's campaign mode before gaining access to other characters or classes in-game.
In Diablo Immortal, players can only pick one class and stick to it until they reach the endgame. Only then will players be able to swap out to a different class in-game with all their progress and items intact.
If players want to try out the other classes in Diablo Immortal, they can make an entirely new save game on the same server instead. This guide will show you how to create a new character in Diablo Immortal.
How to make a new character on the same server in Diablo Immortal
Players can create up to five different save games per server in Diablo Immortal. If you've been playing the same class for a few days now, you're probably already bored of the same old combos and attacks you use in your Elder Rift runs – it's time to create a new character in Diablo Immortal.
Launch Diablo Immortal on your PC, Mobile, or Emulator:
Click on Tap to Play:
3. Click on the "+" sign:
4. Pick the class of your choice:
5. Choose the Gender of your choice:
6. Click on Next:
7. Customize your character's appearance:
8. Enter your Character's Name, then click Create:
9. Diablo Immortal will automatically start a new game under your newly created character:
In case you want to go back and play your other characters in Diablo Immortal, all you have to do is select which character you want to play upon launching Diablo Immortal:
If, for some reason, you cannot find any of your characters upon starting the game, make sure you're still on the same server that you used to create your characters. Characters will not carry over from one server to another, which we have outlined in our How to Change Servers Guide for Diablo Immortal. So make sure you know which servers your characters live in to avoid future issues.
New Character, New Approach
There are six different classes to choose from in Diablo Immortal, which means there are six different approaches to gameplay in the game as well.
You don't have to limit yourself to just one character every time you fire up Blizzard's mobile dungeon-crawler – create as many new characters saves as you like across different servers and explore all six classes the game has to offer. Who knows? You might find the Necromancer class one of your favorite classes in-game.
Visit the PlayerAssist website for more Gaming Guides, Gaming News, Game Codes, and other Gaming Content!