Learn where you can get Platinum in Diablo Immortal.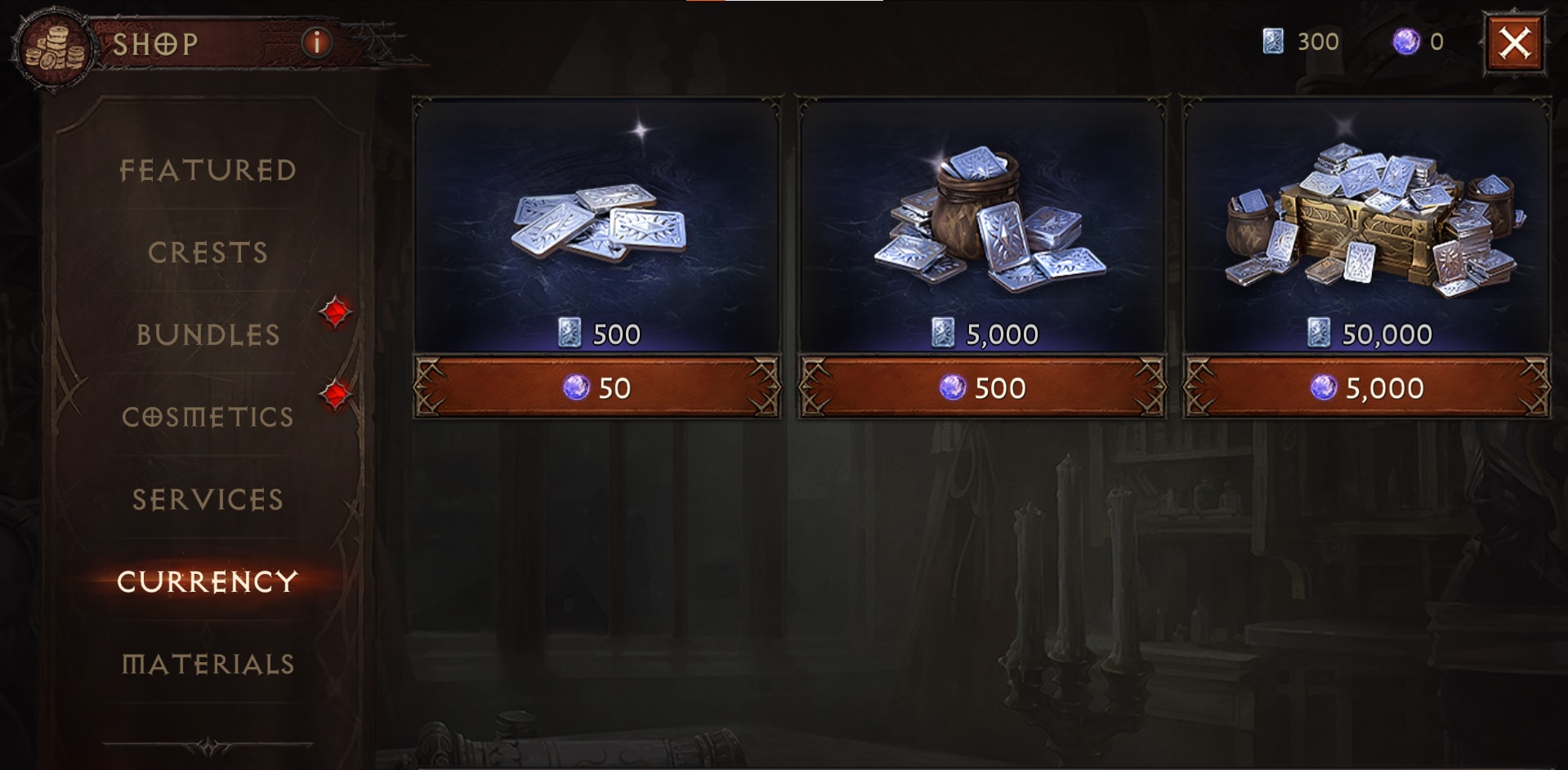 You will use a variety of currencies for various activities in Diablo Immortal, but none is more valuable than Platinum.
Platinum is the only currency you can use to purchase some of the most powerful items in the game in Legendary Gems. Knowing how and where to get the currency in-game will help you acquire these powerful gems and give your character a nice power-up in Diablo Immortal.
We will show you where to get Platinum in this quick guide.
How to Get Platinum in Diablo Immortal
Getting Platinum in Diablo Immortal is pretty easy. You can opt for a faster yet monetized method or a free-to-play-friendly method that involves grinding and selling items at the Market.
Get Platinum in Diablo Immortal through Eternal Orbs
The fastest way to get Platinum in Diablo Immortal is by purchasing it using another currency called Eternal Orbs in the in-game Shop. Here are the prices:
Platinum prices (in Eternal Orbs)
500 Platinum – 50 Eternal Orbs;
5000 Platinum – 500 Eternal Orbs;
50,000 Platinum – 5000 Eternal Orbs;
Eternal Orb Prices (in USD)
60 Eternal Orbs – $0.99;
315 Eternal Orbs – $4.99;
630 Eternal Orbs – $9.99;
1650 Eternal Orbs – $24.99;
3450 Eternal Orbs – $49.99;
7200 Eternal Orbs – $99.99;
Get Platinum Through the Codex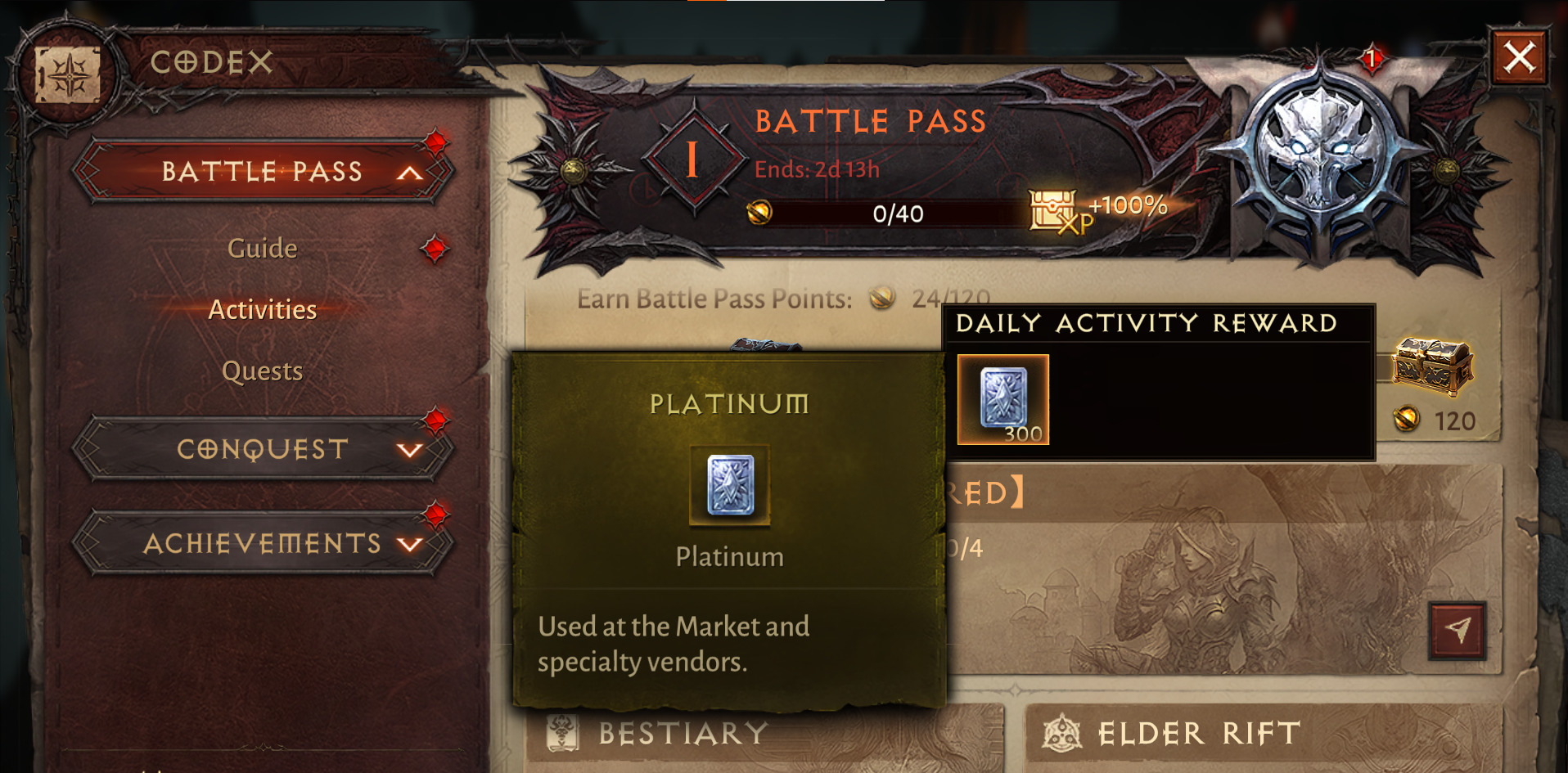 If you're unwilling to spend real money to get Platinum in Diablo Immortal, you can turn to the Codex to get the currency instead.
Completing Codex Activities can also get you a decent number of Platinum credits. To earn these, you'll have to complete Daily Activities such as Elder Rift, Forgotten Tower, Dungeons, and Challenge Rift. You can get up to 300 Platinum daily by earning 120 Battle Points through Daily Activities.
Get Platinum By Selling Gems and Skill Stones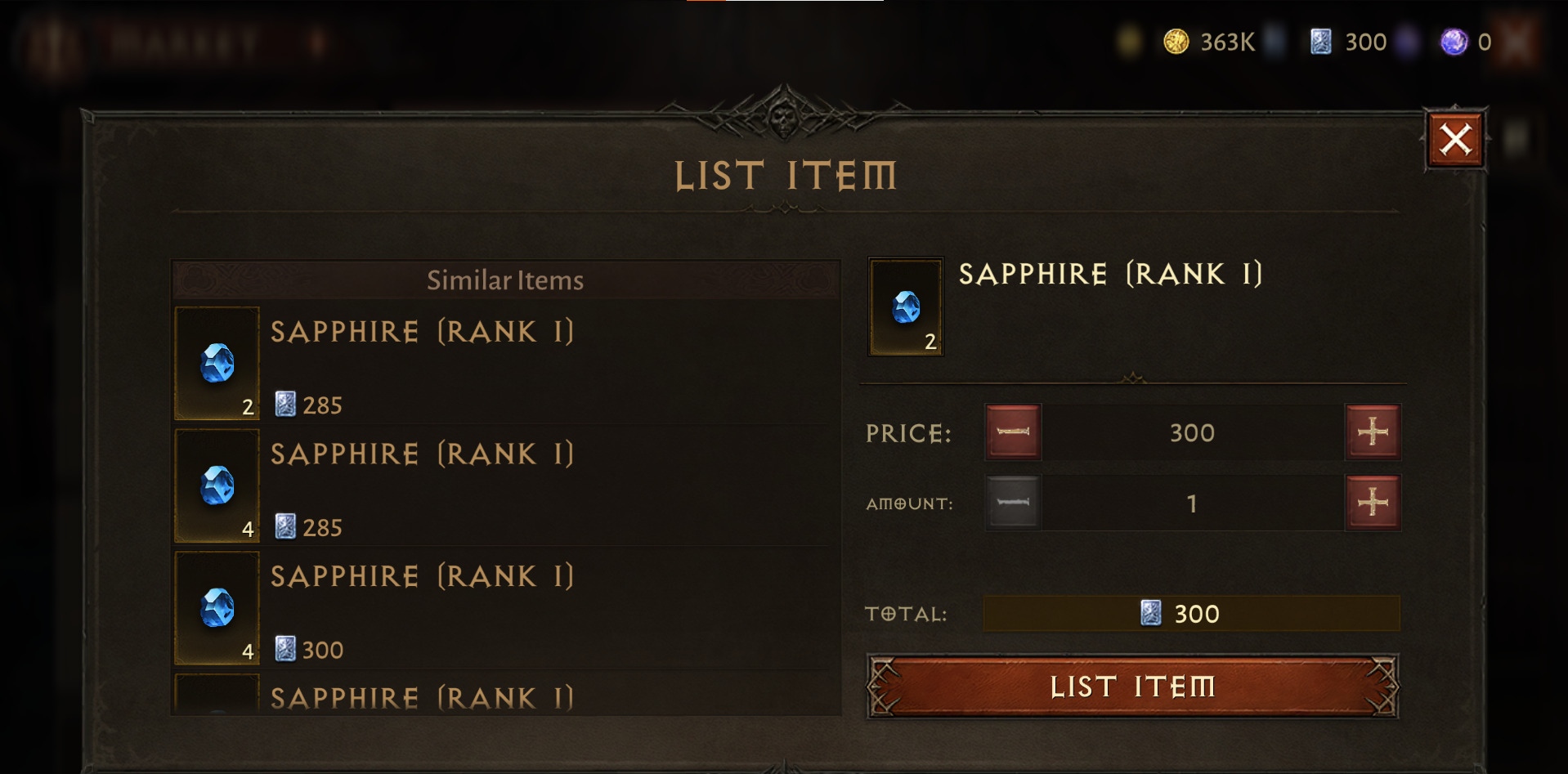 Another way to get Platinum in Diablo Immortal is by selling Gems. You can sell Normal Gems and Legendary Gems at Dya's place in Rakkis Plaza to get Platinum. However, Dya will only accept Legendary and Normal Gems of the Unbound variety.
You can get Unbound Legendary Gems through Crafting at the Apprentice Jeweler. You can also run Elder Rifts using Eternal Legendary Crests to get Unbound Legendary Gems in Diablo Immortal. For Normal Gems, you'll need to play with a party to get Unbound Normal Gems as drops for defeating random monsters around the game.
Skill Stones can also be sold at the Market for a decent amount of Platinum. You can get Skill Stones from Charms.
Final Thoughts
Platinum isn't easy to acquire in Diablo Immortal, as multiple methods exist to get this valuable currency in-game.
The fastest way will be directly purchased through the in-game Shop using real money. However, other free-to-play-friendly methods exist, such as selling gems through the Market or completing daily tasks in the Codex.