Two months ago we got our first look at the new cast of Digimon Survive, and though updates have been scarce, we now have a release date set for next month.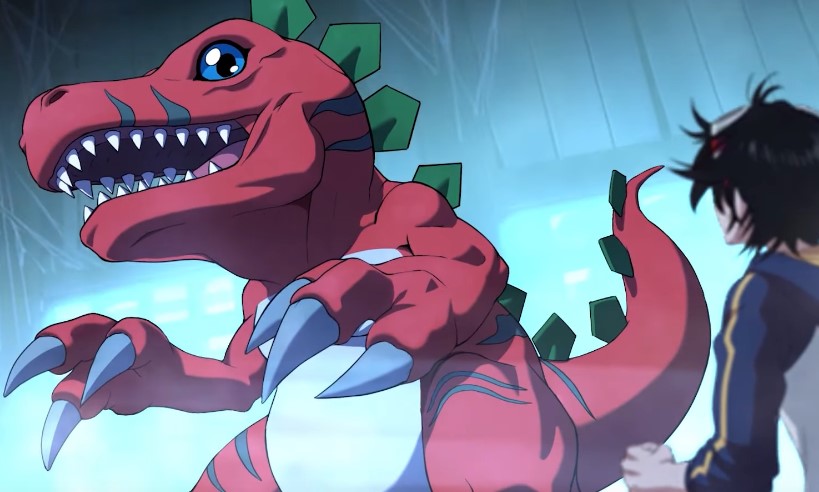 Watch this:
Here's the official description as well:
When Takuma Momozuka finds himself lost on a school camping trip, he'll be transported to a mysterious and dangerous world full of creatures called Digimon. On his journey, he'll meet many companions, Digimon and human alike! Join Takuma as he searches for a way back home in this visual novel with turn-based battles.
While the game does come with a new batch of 'Digi-destined', fans of the franchise will recognize Agumon. The other new digimon around him though, look like all-new types designed for the game.
Like the description says, it looks like Survive will be a mix of two genres. While the turn-based battles look pretty standard, the interactions between the characters look like something out of a visual novel (or to other people—a sim date).
After months of quiet, it's kind of surprising that the game would be releasing next month, You'd think that they would want to give a little more time to build hype for the release; but I guess this is game isn't exactly the biggest game we can expect this year. Though it is a celebration of 20 years of digimon, hopefully it can be a nice introduction point for people who aren't familiar to the franchise.
Digimon Survive is set to release for PC, PS4, Xbox One, and Nintendo Switch on July 29.