Sixth Vowel and Blowfish Studios have announced today that the upcoming sci-fi RPG, Element Space, will release on PS4 and Xbox One this March 24th, and that players will be able to go hands-on with the game ahead of release at this year's PAX East 2020 in Boston from February 27th until March 1st.
Element Space is a sci-fi tactical RPG, and the console edition will bring new voice acting as well as a narrative-friendly gameplay mode for those who want to enjoy the story. You'll assemble a crack team of troops to fight against the interstellar terrorist cell called the Tempest, and your choices throughout the game will have an impact on how the game plays out, as well as the fate of the galaxy. No pressure, then…
About Element Space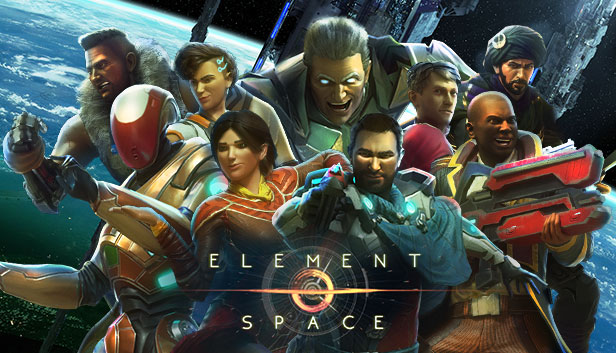 In 2199, the terrorist group Tempest unleashed a series of coordinated strikes across the solar system, ending an era of uneasy peace for humanity in its newfound home among the stars. Framed for the attack, Captain Christopher Pietham and his elite squad of troopers set out on a journey across the galaxy to clear their names and save humanity from a genocidal conspiracy.
Maneuver soldiers in strategic turn-based combat peppered with intense action sequences across 24 battlefields teeming with destructible cover and environmental hazards. Form a team, recruiting companions with distinct abilities, beliefs, and allegiances. Gear them up with an armory of more than 30 weapons. Then gain favor with a variety of factions to unlock new perks and powerful skills to lead the unit and take the fight to Tempest in a myriad of ways.
Make decisions that carry weight on and off the battlefield. Element Space's ideological system tracks narrative choices and combat actions, impacting how Pietham is viewed by his allies and the world around them. Certain actions will attract recruitable characters to the cause, while others can trigger events and open entirely new branches of the story to explore.
"Element Space may be set far in the future but its emphasis on making difficult decisions and camaraderie among friends resonates with us here and now," said Javier Entelman, CEO, Sixth Vowel. "We're delighted to partner with Blowfish Studios to bring the game to PlayStation 4 and Xbox One and look forward to sharing it with a new audience on March 24."
Element Space launches March 24 on PlayStation 4 and Xbox One for $24.99 / €22.49 / £19.99 / $29.99 AUD and supports English, French, German, Spanish, Russian, and Simplified Chinese language options. Blowfish Studios will showcase the console versions of Element Space and other upcoming titles Feb. 27 – March 1 at PAX East in Boston at booth #29044.