FIFA is considered one of the most popular games of the century. This is because ordinary people who are not gamers like to enjoy a bit of competitive play between friends.

So, it has a pretty enormous player-base. But does EA, FIFA's developers, worry about the needs of their players? For example, do they provide support commentary languages other than English?
Well, yes, and we will tell you exactly how to change the commentary language in FIFA.
How to Change Commentary Language in FIFA 21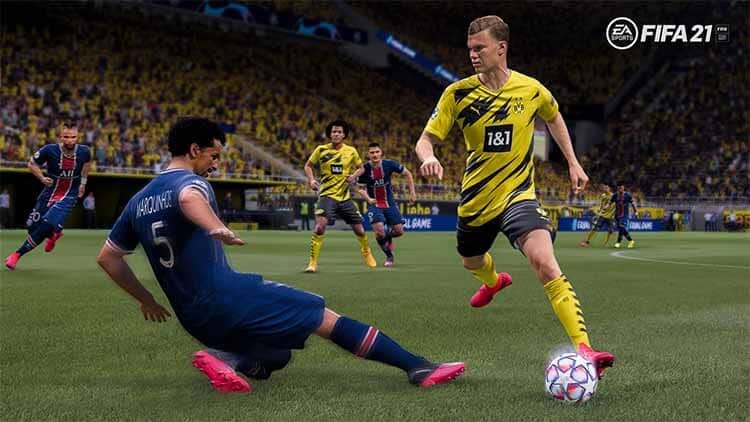 Weirdly, the developers have set up the game so that, based on which region you buy the game, you'll get support for particular languages.
There isn't a good list of languages available everywhere. If you are downloading the game from Portugal, you will get language support based on that region.
Nonetheless, this is how to change your commentary language in FIFA 21 easily:
Open up FIFA 21.
When you reach the main menu, navigate to "Customize."
Then click "Settings."
Next, "Game Settings."
Navigate the tabs until you reach "Audio."
From General Audio, switch to "11-A-Side Audio."
The first will be "Commentary Language," go right or left and choose the particular language you want.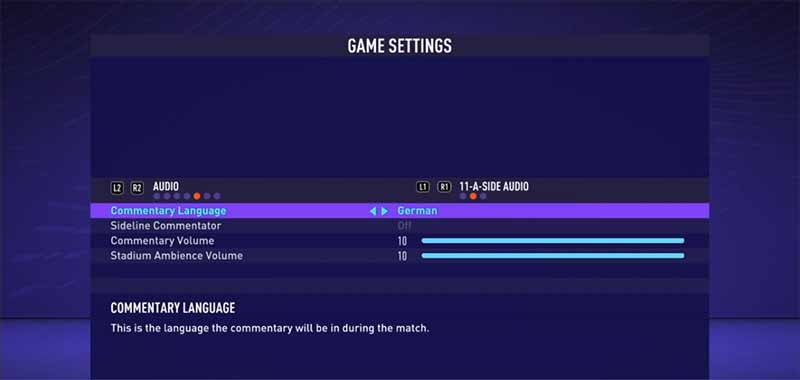 The languages which will be available everywhere are:
English
French
Spanish (South American)
Other region-based languages:
Spanish (Spain)
Portuguese
Arabic
Japanese
Chinese (Simple)
Chinese (Traditional)
Dutch
Norwegian
Polish
Swedish
Russian
Danish
Czech
FIFA 21 has reasonably good commentators for almost all languages. The commentators are virtually all the same from last year's predecessor, the FIFA 20.
You'll get good commentary. It's just a shame that you have to be a particular region to get individual languages. It isn't apparent whether EA will change this. There are no statements or comments on this. Even though players complain about this daily, EA tends to ignore the community.