One of the most frustrating parts of waiting for a new update to Hearthstone is waiting to download a new patch. When a new version becomes available, it's a new race to the top rankings, and most players will want to get the updated content as soon as possible.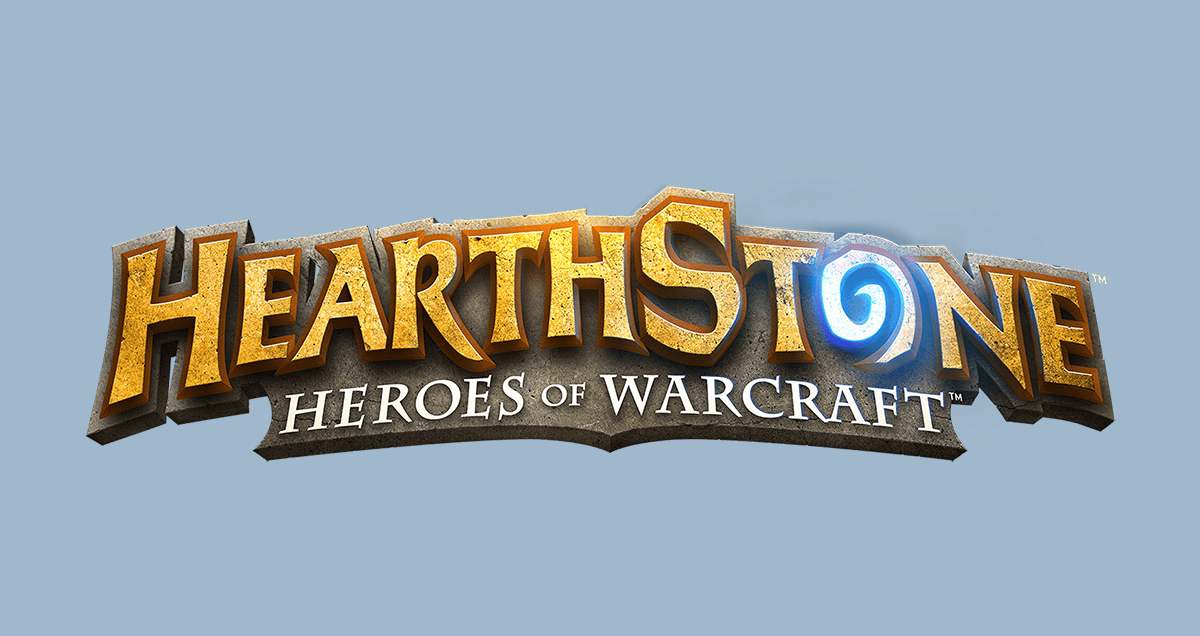 But what can you do when you can't update Hearthstone? This article will tell you how to force a new update for the game on your device.
Updating Hearthstone on PC
If you're playing Hearthstone on PC, the full download and updating process is done through the Blizzard's Battle.net app. To update Hearthstone, follow these steps:
Open and log in to Battle.net.
In the game list on the left, click Hearthstone.
If you see a large Update button on the bottom, click it. If not, follow the remaining steps.
Click the Options button on the top.
Click on Check for Updates.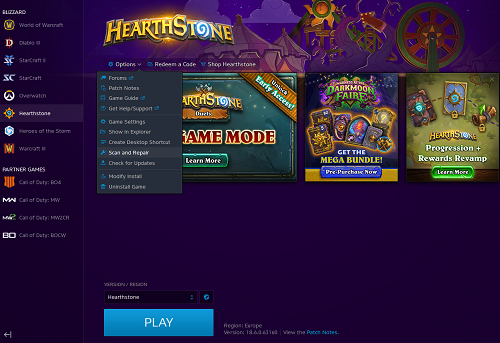 The program will automatically check for any available updates and apply them to your PC.
Before updating Hearthstone, Battle.net might also require an update itself. The application updates automatically whenever you open it, so there's no way to get an outdated version of Battle.net on your PC. When Battle.net requires an update, it will notify you to restart it via popup windows.
Updating Hearthstone on Android
If you're using an Android device to play Hearthstone, you need to update it through the Play Store. Follow these steps:
Open the Play Store.
Click the three lines on the top left, or swipe right from the left edge, to bring up the menu.
Tap on My apps & games.
In the list of apps, find Hearthstone and press Update next to it.
If you can't find Hearthstone on the list, press the Check for Updates button on the top. The button will list the date and time of the previous update check, then repeat Step 4.
Launch Hearthstone and wait for the patching process to complete in-game.
Updating Hearthstone on iOS
For an iOS device, the steps are similar:
Open the App Store.
Tap Today at the bottom of the screen.
Find Hearthstone on the list of apps, then click Update. Alternatively, press Update All to update all apps.
Launch Hearthstone to finish the patching process.
Unable to Patch Hearthstone on PC
If you can't patch the game on PC, try one of the following solutions:
If you receive an error code while trying to update a game (for example, BLZBNTAGT00000BB8), go to Blizzard's Support Page and search it for the code. You'll likely get a detailed solution to your issues.

Disable your security programs, such as Windows Defender or your Antivirus. They might not be updated to recognize the latest patch as safe.
Make sure you're not using your internet connection to download anything else. If you have a program that's taking up the entirety of your network's bandwidth, update requests might not go through.
Go to Hearthstone in your game menu, click on Options, then click on Scan and Repair.

Use a cable internet connection rather than Wi-Fi.
Disable any VPNs you're currently using.
Update your drivers and your operating system.
In severe cases, you need to reinstall the Battle.net app and Hearthstone altogether to get rid of rare launcher issues.
Unable to Patch Hearthstone on a Mobile Device
If you can't update the game on a mobile device (Android or iOS), try troubleshooting with the following steps:
Update your device's operating system.
Restart your device.
Log off from Play Store (Android) or App Store (iOS), then log back on, then search for updates.
Switch between Wi-Fi and cellular networks, depending on which is higher quality. We recommend using Wi-Fi due to large download sizes.
Clear Play Store/App Store cache, then start them up again.
Access your App storage and clear Hearthstone cache, then launch the game.
Scheduled or Unscheduled Downtime
If you still can't update your game, visit Blizzard's social media page to check for any downtimes. If there are downtimes for your region, you might not be able to update the game.
Additionally, updates for mobile devices are known to come later than PC patches. If so, you'll need to wait a bit longer for the newest patch on your phone than your PC.
Game On
These troubleshooting methods will help you sort out your issues with updating the game to the newest version. Once you're able to patch and download Hearthstone on your favorite device, you can start playing and get to rank #1.
What steps helped you update your game? Did you need to check Blizzard's support page for help? Let us know in the comments section below.