Astro has been the plucky protagonist of Astro Bot Rescue Mission, and now he's set to come into one of the more silly platform games today.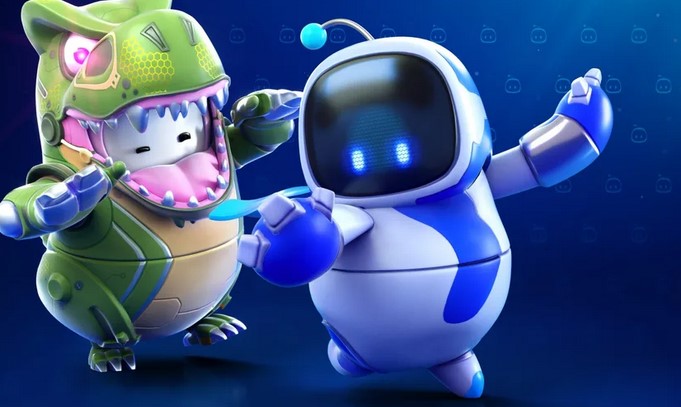 Just in, Fall Guys: Ultimate Knockout has announced the arrival of their Astrobot skin which you can work for in-game. Check out the trailer:
Astro has hopped, jumped and bounced to platforming victory before, but have you ever seen the cute lil' fella stumble into the Blunderdome Hall of Fame?
Now's your chance with our latest unlockable costume goodies!
If the cute Astro isn't your thing, the devs have also come out with a T-Rex skin to balance out the incoming cosmetic. These skins actually go hand-in-hand with a new challenge event called Sweet Thieves. The challenge is supposed to run from March 8–13, and comes with this list of rewards:
Astro Bot Pattern – 100 Points
Astro Bot Nameplate – 200 Points
Astro Bot Lower Costume – 400 Points
Captain Astro Nickname – 600 Points
Astro Bot Upper Costume – 800 Points
Astro's Wave Emote – 1000 Points
For more details (and a look at the concept art), you can check out the official PlayStation Blog.
Like Fortnite, Fall Guys has come up with a game that's actually pretty easy to bring other IP into. Besides properties like Godzilla, we've gotten other crossovers from games like Among Us Doom, and Bomberman. I wonder what they'll come up with next.
The Sweet Thieves Astro Bot challenge takes place from March 8–13. Fall Guys: Ultimate Knockout is now playable for PlayStation 4, Xbox One, Xbox Series X|S, PC, and Nintendo Switch.