Google Stadia is all the rage right now. Even though it is not perfect, it seems quite promising. Many people are wondering how to get Google Stadia for free, but unfortunately, that is not possible. Google has announced the free version of Stadia, called Base Stadia, but it will not launch before 2020.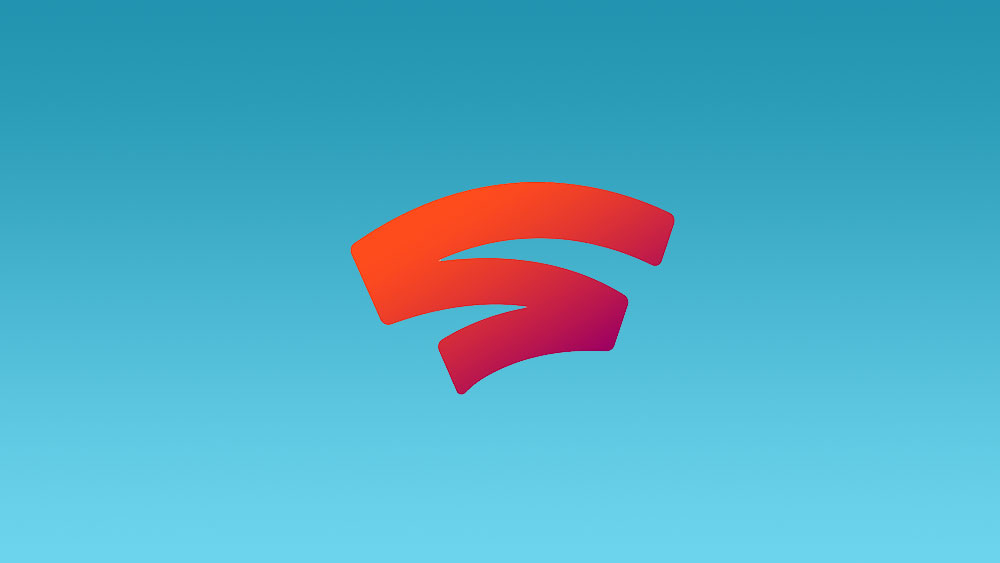 As of now, there is no way you can play on Stadia for free. You can only play it if you pay the Stadia Pro monthly subscription, which isn't too expensive. Read on for more details and speculations about Google Stadia Pro and the basic version of Stadia.
Stadia Pro vs Stadia Base
Google Stadia is not entirely free, nor will it be, probably ever. Google has invested a lot of money in its servers, which enable users to play Google Stadia through the Stadia app or Google Chrome browsers.
This way, they've cut out the gaming consoles and expensive computer hardware. Since this wasn't cheap, we can't expect Google to give out access to their service entirely free. They have mentioned the base version of Google Stadia coming in 2020, but it will be highly limited.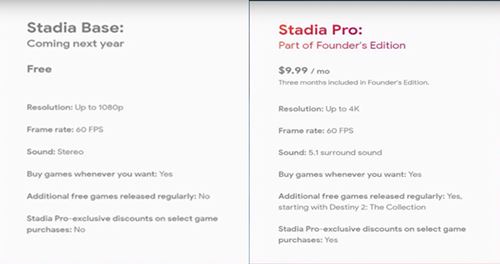 Instead of the 4k HDR streaming experience available with Stadia Pro, you will only be able to stream your games in 1080p resolution with the basic, free package. Also, you won't get the bonus free games you get with a Stadia Pro monthly subscription.
Besides the increased resolution and audio quality (5.1), Stadia Pro subscription also grants you discounts at the Stadia game store. The games aren't cheap, but with this discount, they are well worth it. You will have none of that in the base version.
We are not defending Google, though. Many people expected that they would get a library of games included with the Stadia Pro subscription, but they get only one or two games each month. These are great games, but they don't give you enough content to play throughout the month.
You'll have to purchase games individually, both on the base and the pro versions, alike. That might seem too expensive, but remember that you are not paying for any hardware.
Google Stadia Freebies
So, what is free on Google Stadia? It is not true that you're not getting anything for free with the Stadia Pro subscription. Stadia Pro subscribers have already received the new Samurai Showdown and Destiny 2: The Collection free of charge.
Since people were complaining that it's not enough, Google decided to add two extra games in December 2019. They gave their Stadia Pro subscribers the definitive edition of Tomb Raider and Farming Simulator 19.
Since all current users of Stadia are premium users, this means that they've got these games already. Wow, Google is so generous, right? No, it is not. You won't be able to play these games after your subscription expires, or you cancel it.
Let's talk about claiming these free games from Stadia Pro.
How to Claim Your Stadia Freebies
First, you will need to download the Stadia app if you haven't already. Here are the links for the app on the official Apple App Store and the Google Play Store. As a subscriber, you get to claim and keep free games each month.
That means that these, and all the other free games Google adds in the future will be yours. That's, of course, until you unsubscribe or your subscription expires. When that happens, you'll lose all your free games on Stadia. We are repeating this for clarity, so people don't get their hopes up. You don't get to keep the free games forever.
Here is how to claim a free game you got for being a Stadia Pro subscriber:
Launch the Stadia app on your phone or tablet.
Select the Store menu at the bottom of your screen.
Find the Stadia Pro Games tab and select See All.
Choose the game you want to claim.
The game will be instantly added to your game library, free of charge. You will know you successfully claimed a game because it will be marked as such in the Stadia store.
There is an important difference between the claimed games and the games you've bought with actual money. A game you purchase can't be taken away from you. It will stay in your game library, unlike the claimed games which expire alongside your Stadia Pro status.
Nothing Is Free
Unfortunately, at the time of writing this article, there is no way to play Google Stadia for free. You have to get a Stadia Pro subscription and purchase games individually. If you like some of the games included with the Stadia Pro pass, then it makes sense to subscribe.
The free version of Stadia arrives in 2020, but don't expect it to be spectacular. We're taking this with a grain of salt, but perhaps Google gives us a pleasant surprise. What are your thoughts on the upcoming Stadia Base? Tell us in the comments below.