Goodbye, Bikini Girl. Hello, Lana del Ray.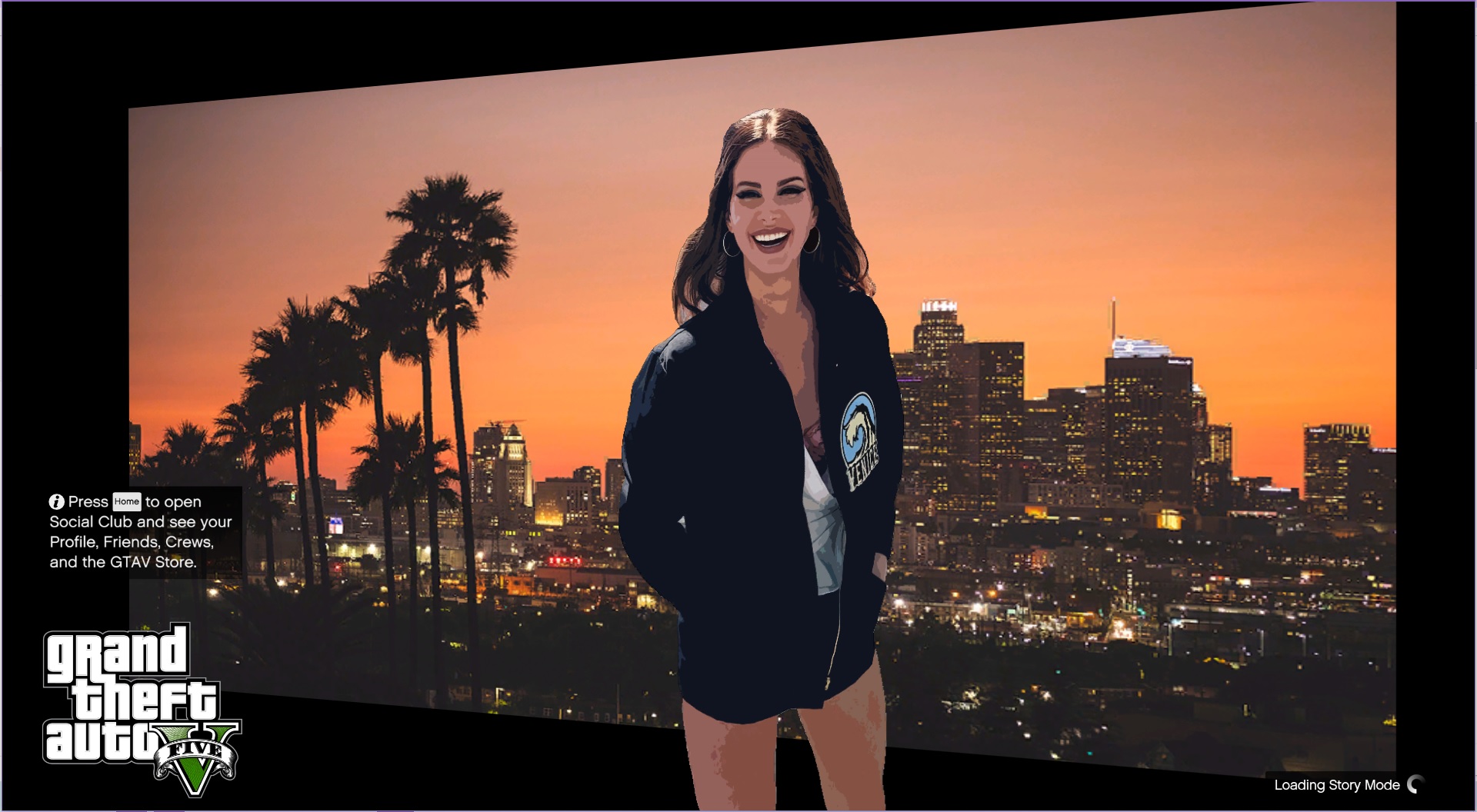 The amount of mod and customization that GTA 5 offers is truly insane at this point. Questions do not start with "what you can do with mods in GTA 5" anymore. These days, the question "what can you not do with mods" in GTA 5 is more appropriate.
We have featured a few interesting and more game-changing mods for GTA 5 at PlayerAssist. However, the most simple and subtle mods change the look and feel of the game for the better.
One good example of a simple mod for GTA 5 is the ability to change the GTA 5 Loading Screen to a completely different one. We will show you how to do just that in this guide.
GTA 5 Custom Loading Screens
You have seen them all by now – Bikini Girl, Franklin, Michael, Trevor, and that guy in the blue polo shirt. Depending on how quickly your PC can load up GTA 5, you've probably already seen every single loading screen wallpaper in GTA 5.
While you only really have to look at these wallpapers a few seconds while you wait for the game to load, wouldn't it be nice if you could switch up the loading screen wallpapers for something different?
Lucky you, third-party loading screen mods are plenty in GTA 5 mod depositories such as gta5-mods.com.
With enough time and effort, you can even create your own GTA 5 Loading Screen, so you can stare at images of your choice while you're waiting to get into the game. Worry not, for we will make a dedicated guide on that shortly.
For now, we will walk you through how to download and install custom Loading Screens for GTA 5.
How to Download and Install Custom Loading Screen for GTA 5
For some giggles, we have opted for this Lana del Ray GTA 5 loading screen by modder ants567 from gta5-mods.com.
Make sure you have the OpenIV app for GTA 5 installed. If you do not, read our guide on how to install and use the OpenIV app for GTA 5.
Download the Lana del Ray's Loading Screen mod from gta5-mods.com:
2. Extract the downloaded ZIP file:
3. Launch OpenIV:
4. Click on "Edit Mode":

5. In the OpenIV window, navigate to "GTAV\update\update.rpf\x64\data\cdimages\scaleform_frontend.rpf"
6. Go back to the extracted Custom Loading Screen download folder:
7. Open the installation files folder:
8. Drag and drop the file into OpenIV:
Load GTA 5 in Style
The Loading Screen mod will not change anything gameplay-wise in GTA 5. It is simply a visual mod that gives players a chance to express themselves through their loading screen in-game.
There are a ton of custom loading screens available for download online, and their installation process is very similar to the one we just showed you above. Choose whichever one you fancy the most to add spice and life while waiting for your game to load.
With that said, we hope you found this guide on how to change the loading screen in GTA 5 useful. For more GTA 5 guides, head over to the GTA 5 section at the PlayerAssist website.