Can you use a turbo in GTA V?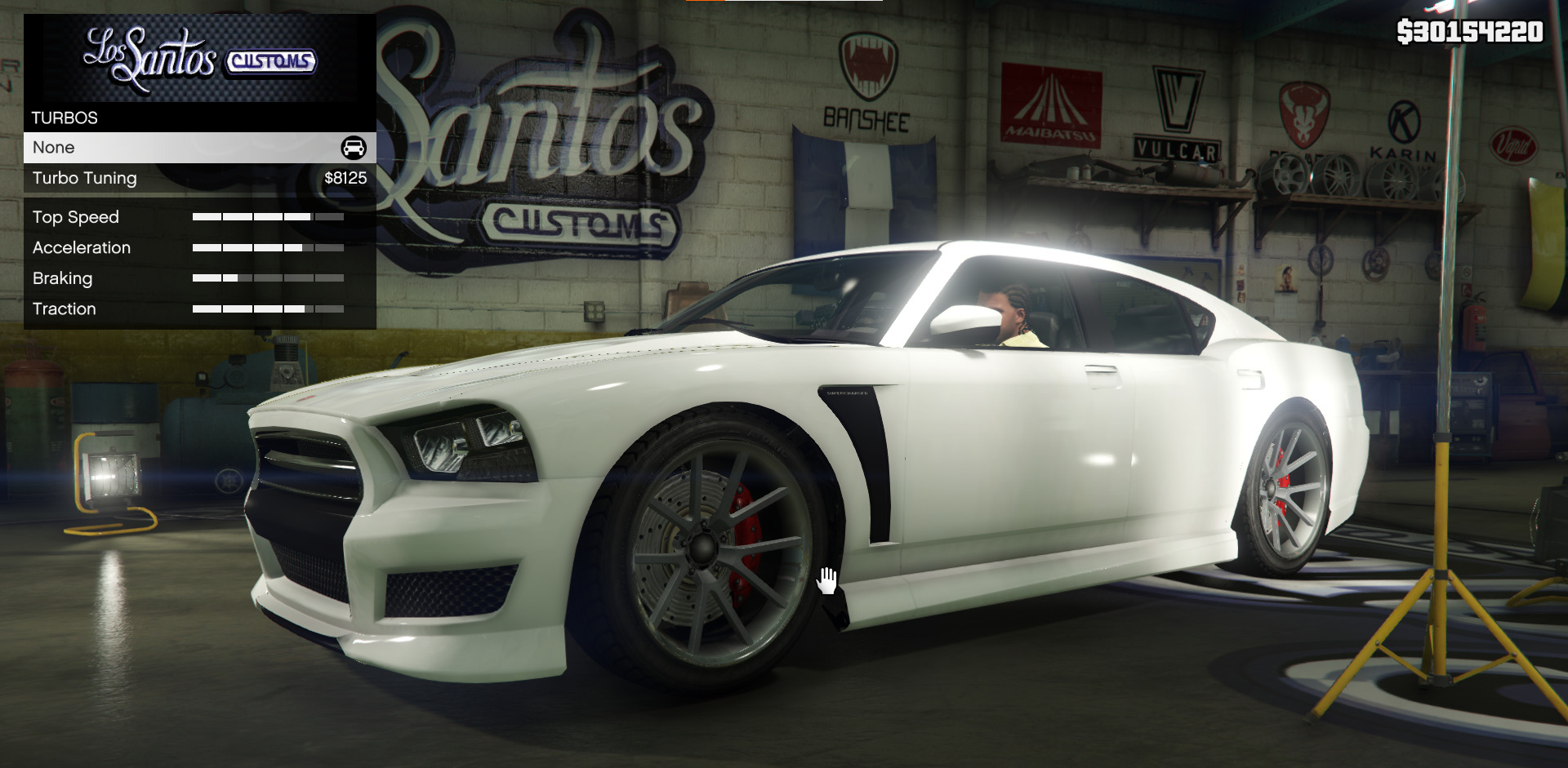 GTA V has the most extensive list of any Grand Theft Auto game vehicles. With over 722 unique cars in the game, it only makes sense for the game to add an equally expansive list of upgrade options so you can tune and customize your cars to suit your tastes.
The Turbo or Turbocharger is one of the most common engine upgrades you want to add to your vehicle in GTA V, but how do you use it? This quick guide will show you how to use Turbo in GTA V.
What is Turbo in GTA V?
A Turbo is a vehicle modification option that boosts your engine performance. A turbocharger reuses your engine's exhaust gasses to drive a turbine that boosts intake air pressure. The additional air fed into the engine improves combustion, increasing your car's power output.
The turbocharger works the same way in GTA V. You can purchase a turbo modification at Los Santos Customs and have it fitted to increase your car's overall power output.
How To Use Turbo
You cannot use turbo since you cannot manually boost your car while driving in-game. Instead, you can purchase your car's turbo upgrade. This activates automatically when your car's engine is in the correct RPM range.
The turbo activation RPM varies between vehicles in the game, but you can easily tell when your turbo is active through the slight swishing sound just before your car changes gears.
How do you get turbo tuning in GTA V?
You can get turbo tuning from Los Santos Customs. Take your vehicle to any of the Los Santos Customs locations in GTA V and purchase the turbo tuning upgrade to add the modification to your car.
Keep in mind that you might need to purchase accompanying mods to support the extra power that your vehicle now has.
Go to Los Santos Customs.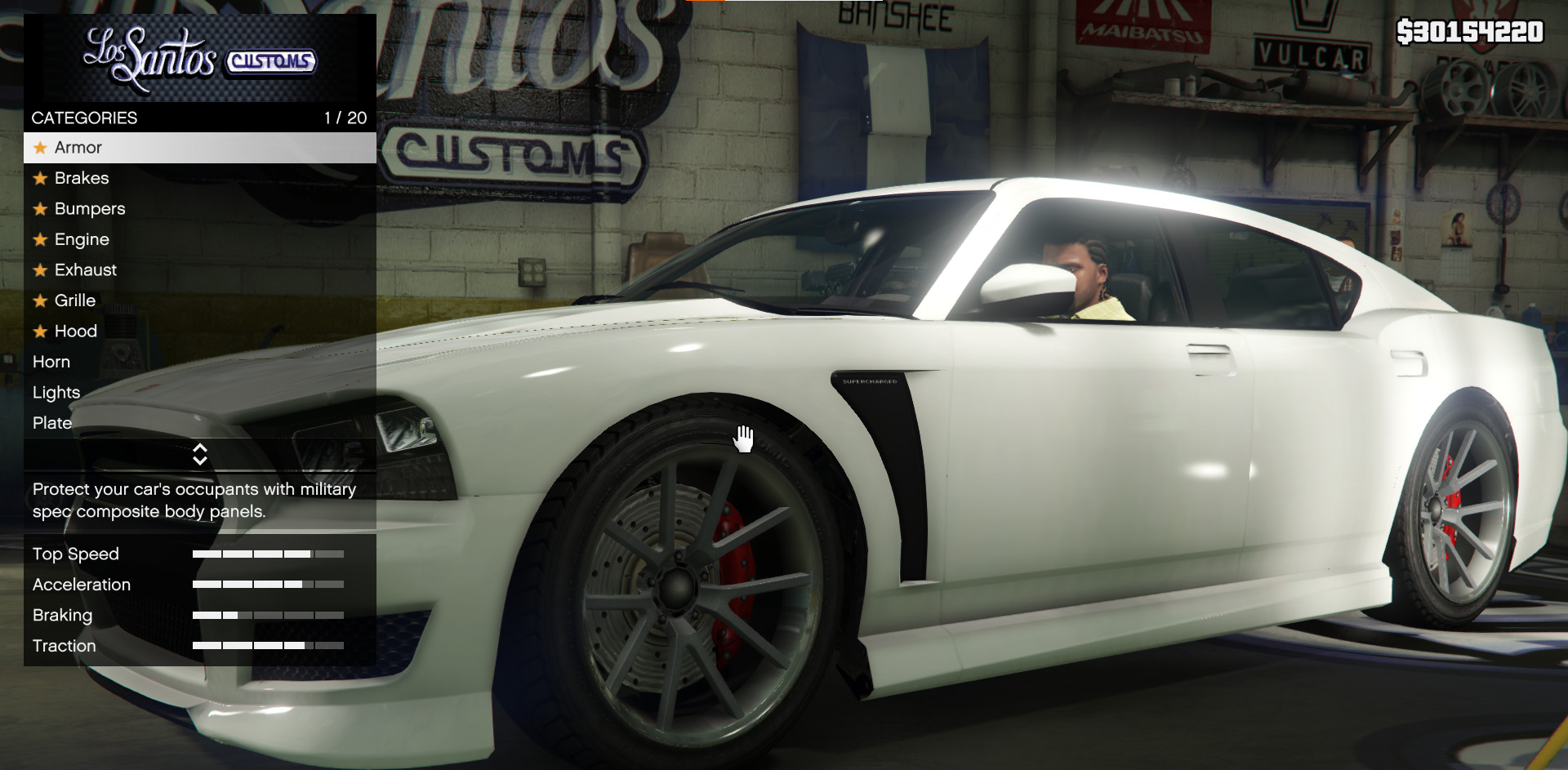 2. Scroll down the Categories list and look for Turbo: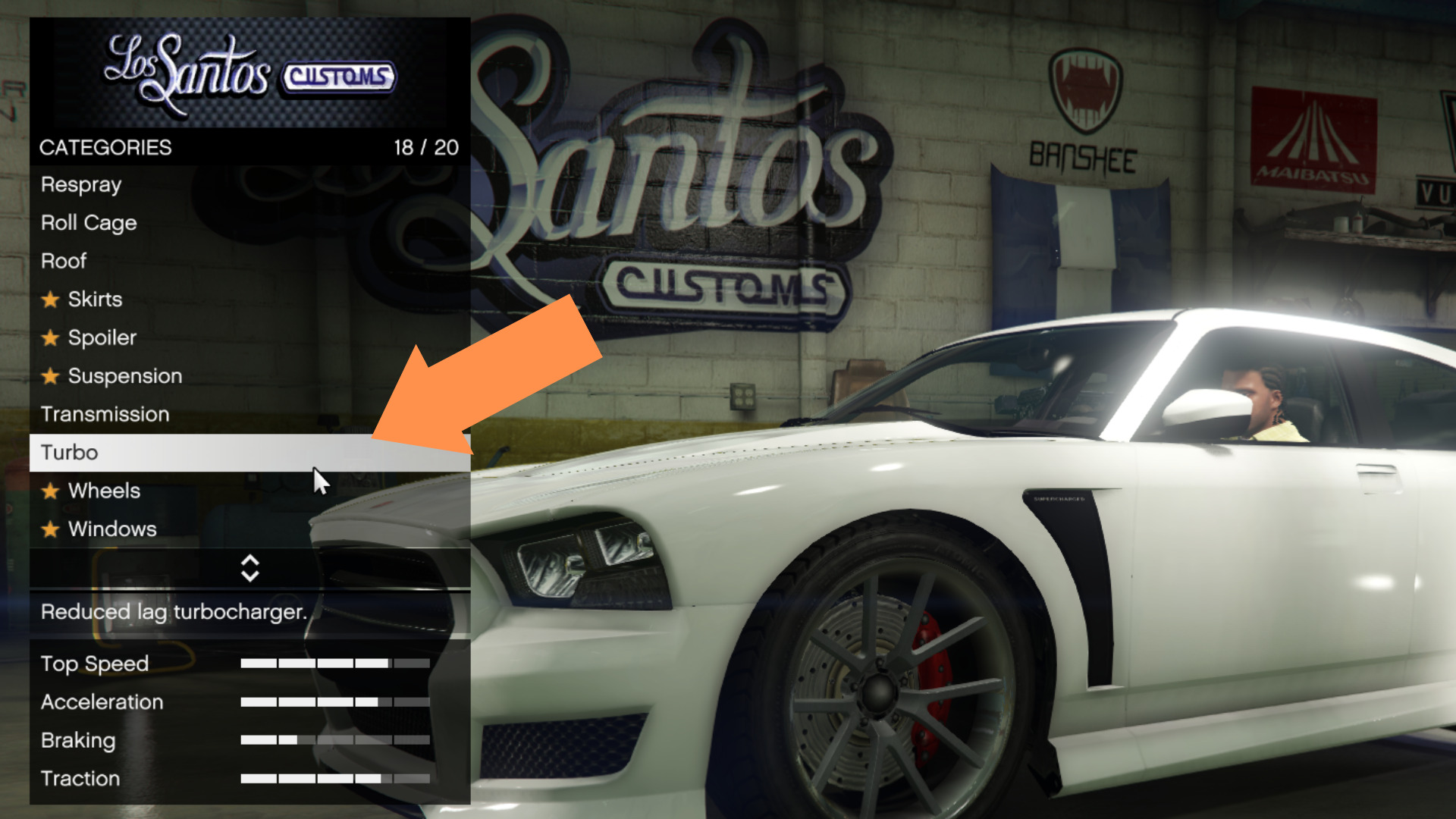 3. Purchase the Turbo Tuning upgrade.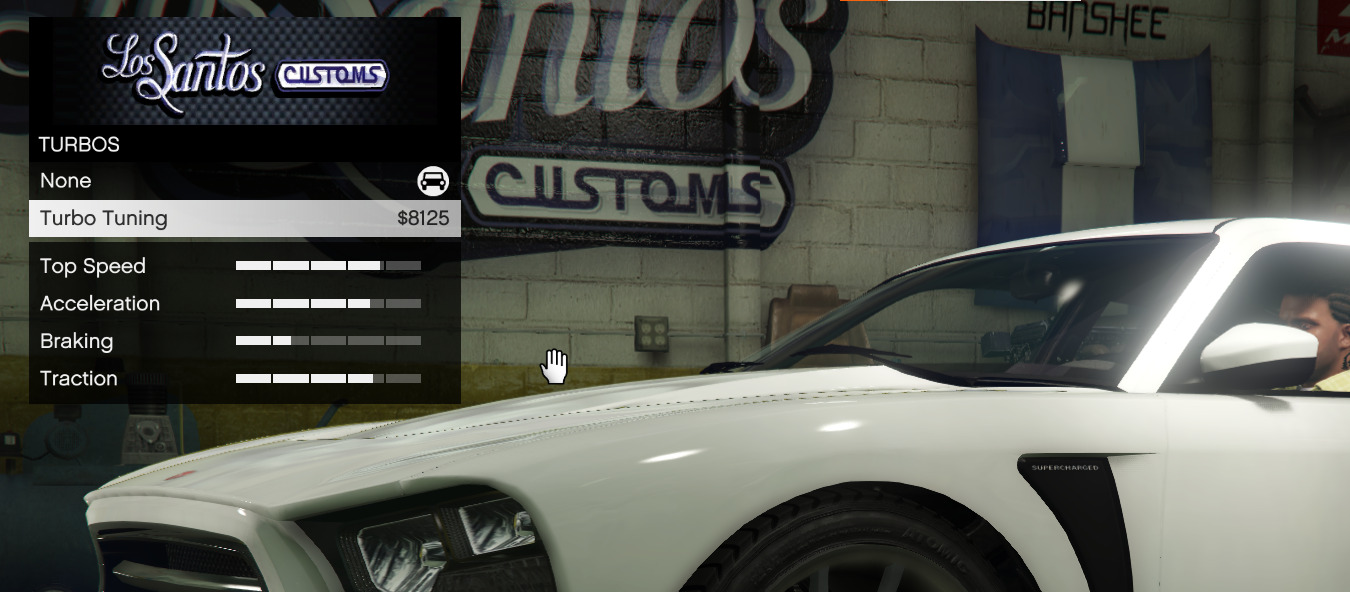 Is Turbo Good in GTA V?
Turbo is a good modification in GTA V as it significantly boosts your car's acceleration and top speed. It is an essential upgrade if you're looking to participate and dominate in races around the game.

In GTA V Story Mode, you can add a turbo to various cars as long as the option is in the list of engine modifications at Los Santos Customs. You can upgrade your cars the same way in GTA Online, but you can only unlock the turbo tuning feature after you complete around 50 races on Supercars and less on other vehicle classes.
Final Thoughts
Rockstar Games opted for a more realistic approach to vehicles and tuning in GTA V. Gone is the ability to instantly boost your car's speed by pressing a "boost" button in-game and replaced instead with a Turbo Modification option that automatically boosts your car's acceleration and top speed after you have installed the upgrade.
Head to any Los Santos Customs near you and purchase the Turbo upgrade to boost your car's performance in GTA V.