Wondering how you can buy an Arcade in GTA 5? We have you covered.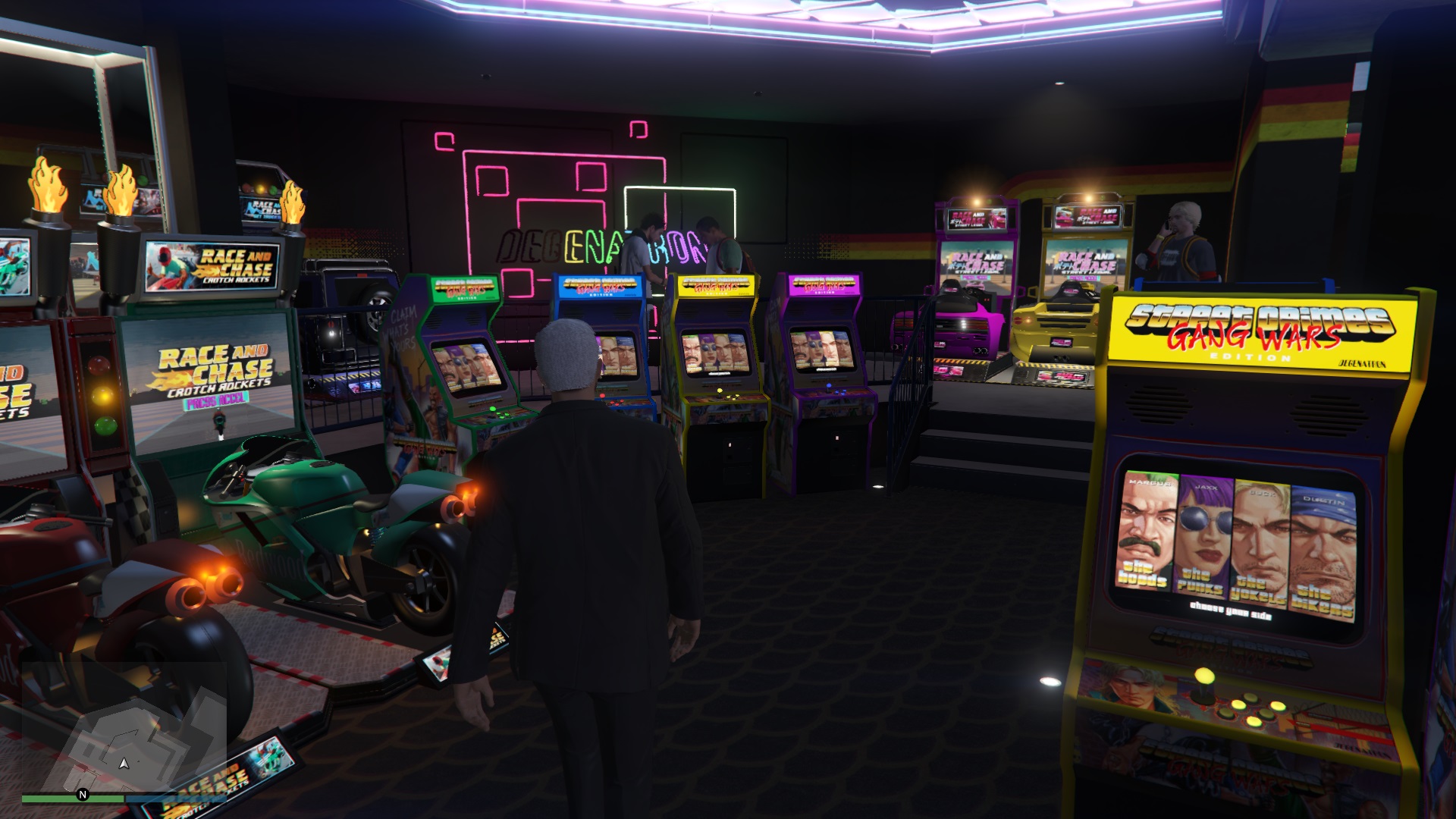 The Diamond Casino Heist update brought in a brand new heist in GTA 5/GTA Online and an exciting new business opportunity in Arcades.
If you're wondering how to own and operate an Arcade business in GTA 5/GTA Online, we have you covered. This quick guide will show you how to buy an Arcade in GTA 5.
What is an Arcade?
Arcades are one of the newer businesses you can purchase and own in GTA 5/GTA Online. The arcade was added as part of the Diamond Casino Heist update, where Lester will ask for your help in robbing the Diamond Casino vault.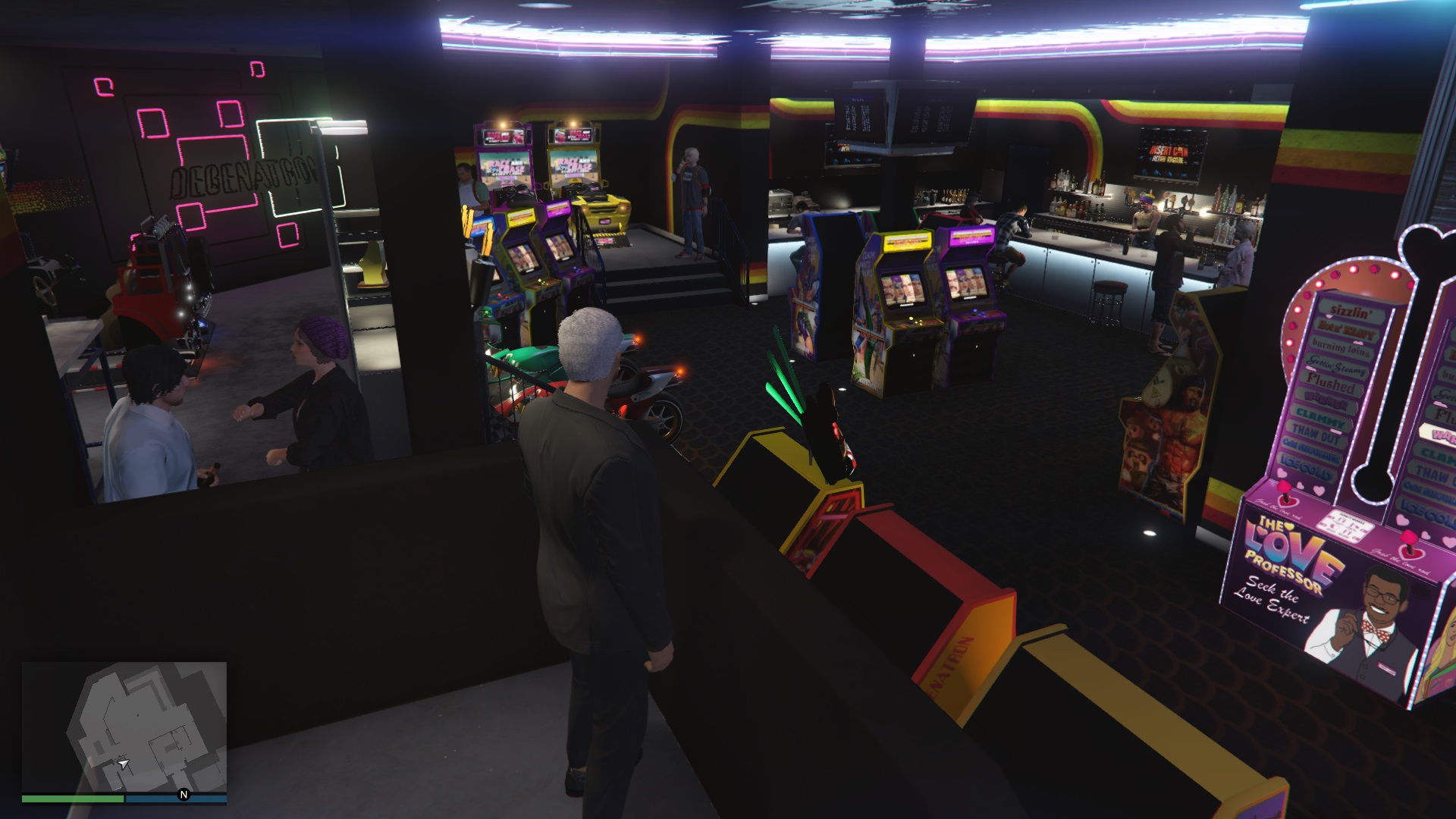 The Diamond Casino Heist is a big job. Hence Lester will tell you to purchase a retro Arcade so you can rehearse for the heist. The Arcade also serves as your new business in GTA 5/GTA Online.
How to Buy An Arcade in GTA 5
You can unlock the Arcade in GTA 5 after talking to Lester. Head to Lester's marker (Marked "H") on the map and wait for the cutscene to complete to unlock Arcades.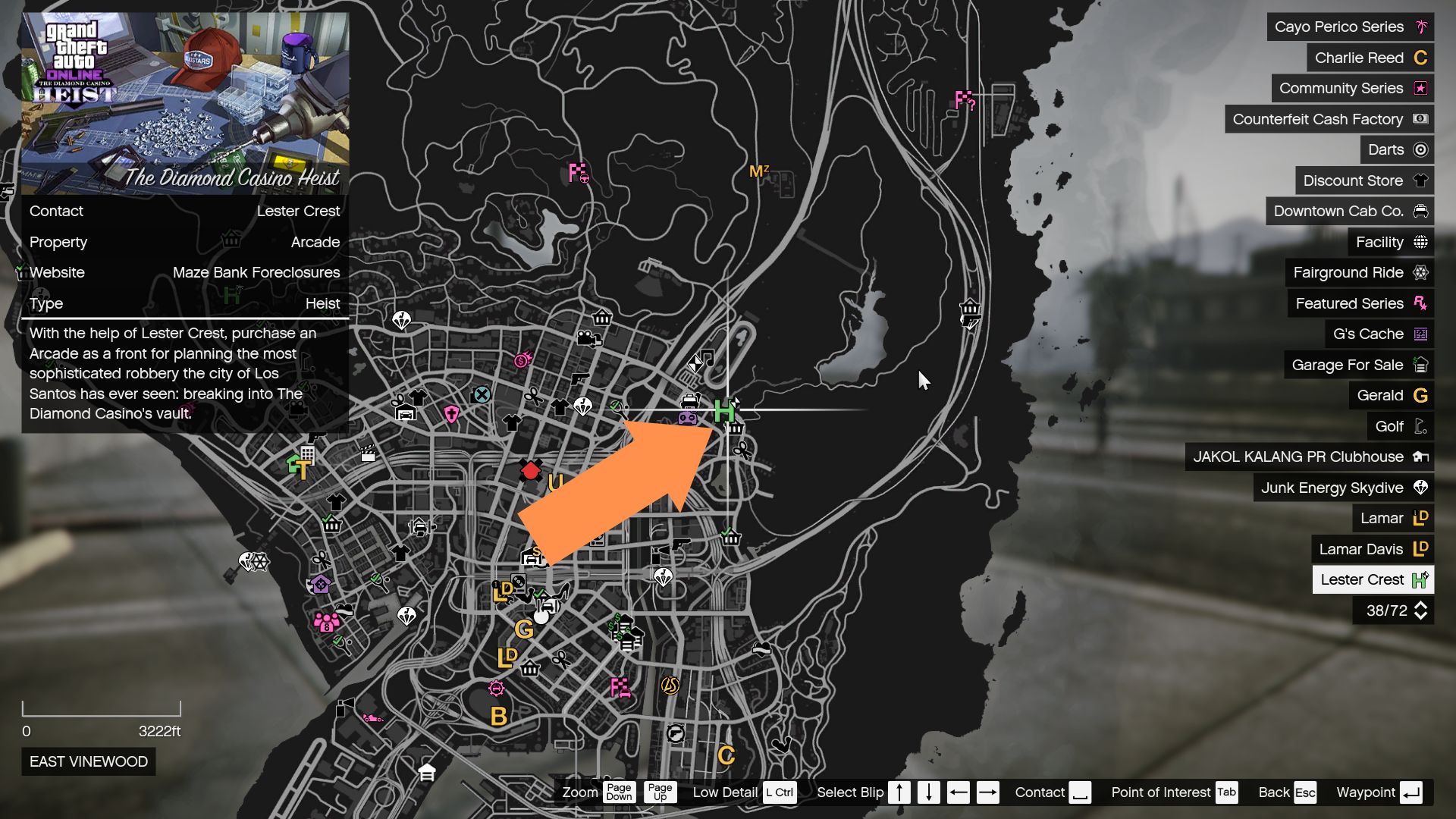 After the cutscene, Lester will text you about some old arcades on Maze Bank Foreclosures. Follow the guide below to learn how to buy an Arcade in GTA 5.
Bring up the in-game smartphone.
2. Navigate to the web browser.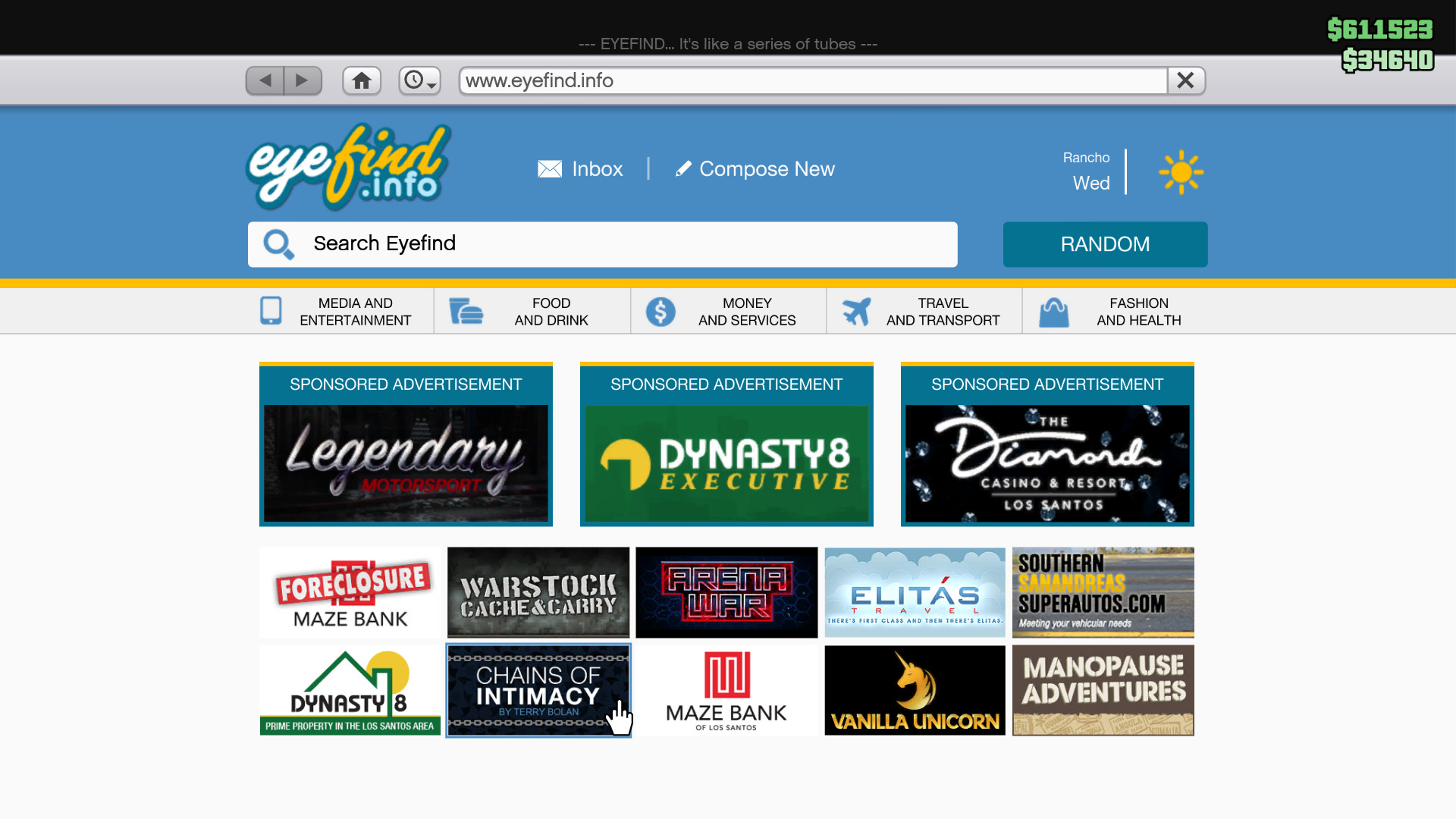 3. Click on Money and Services, then look for Maze Bank Foreclosures.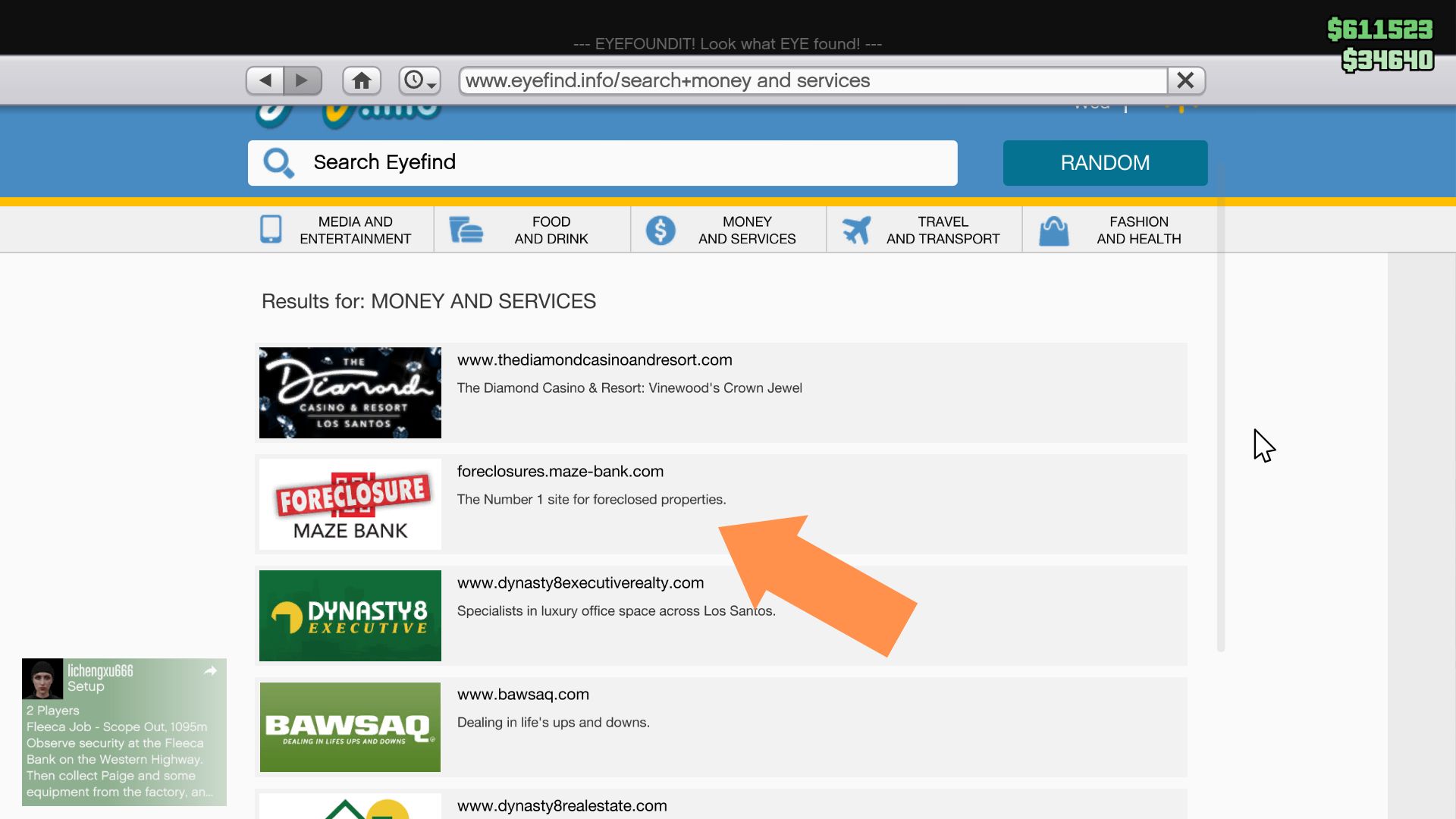 4. Click on the Arcade button to sort the list: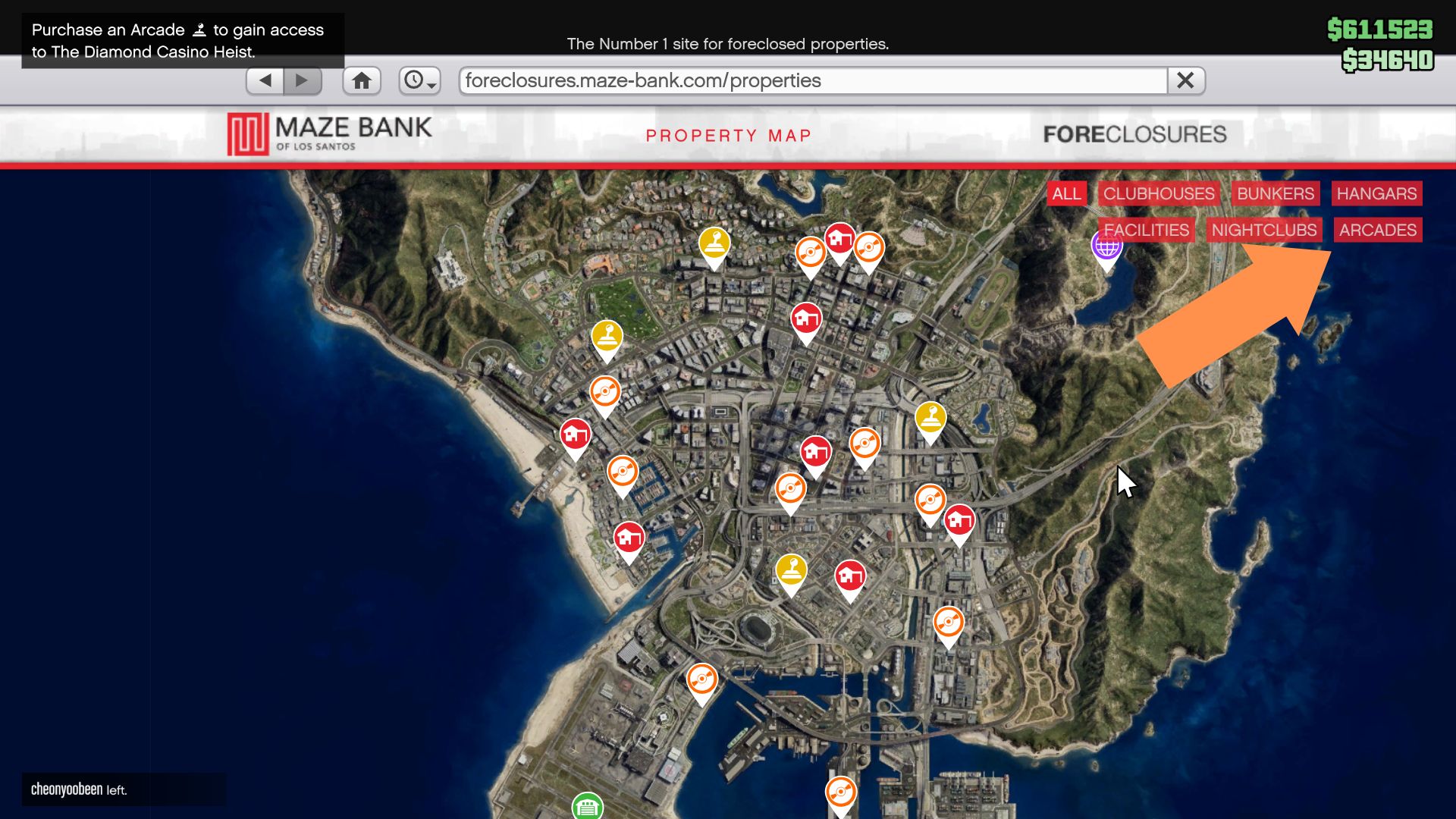 5. Pick from any of the six available Arcades: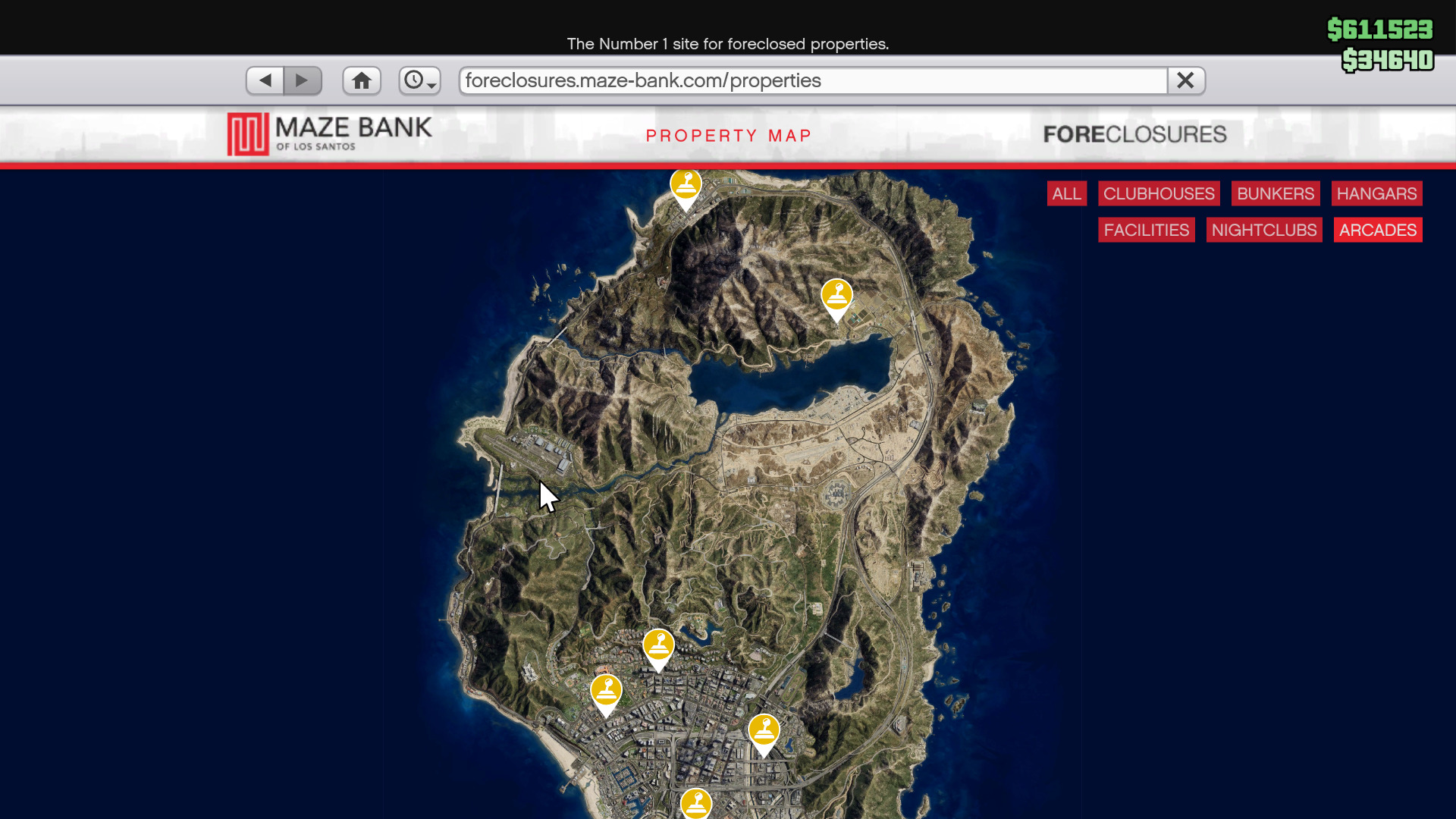 6. Purchase the Arcade of your choice: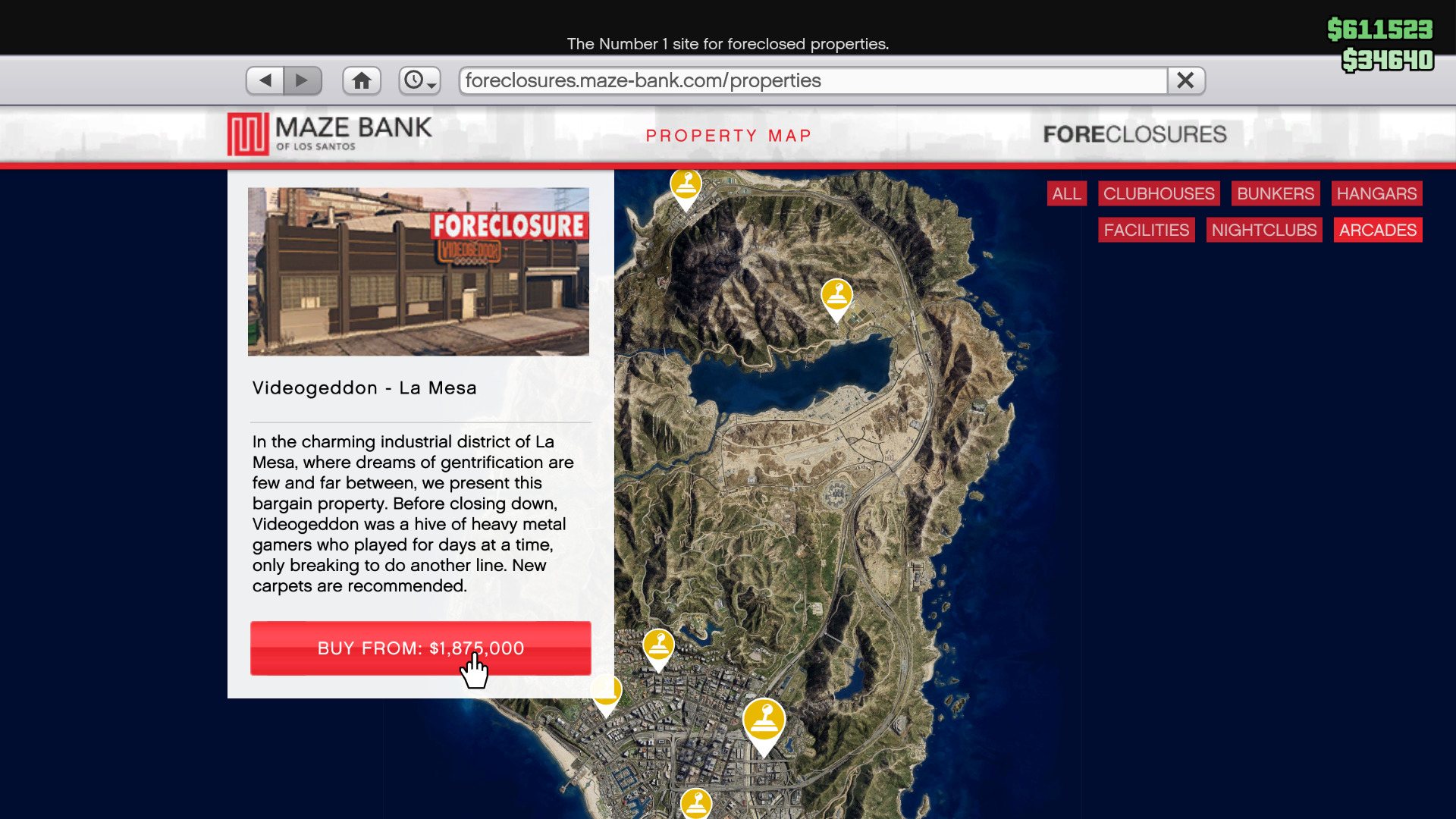 5. Pick your desired upgrades/renovations.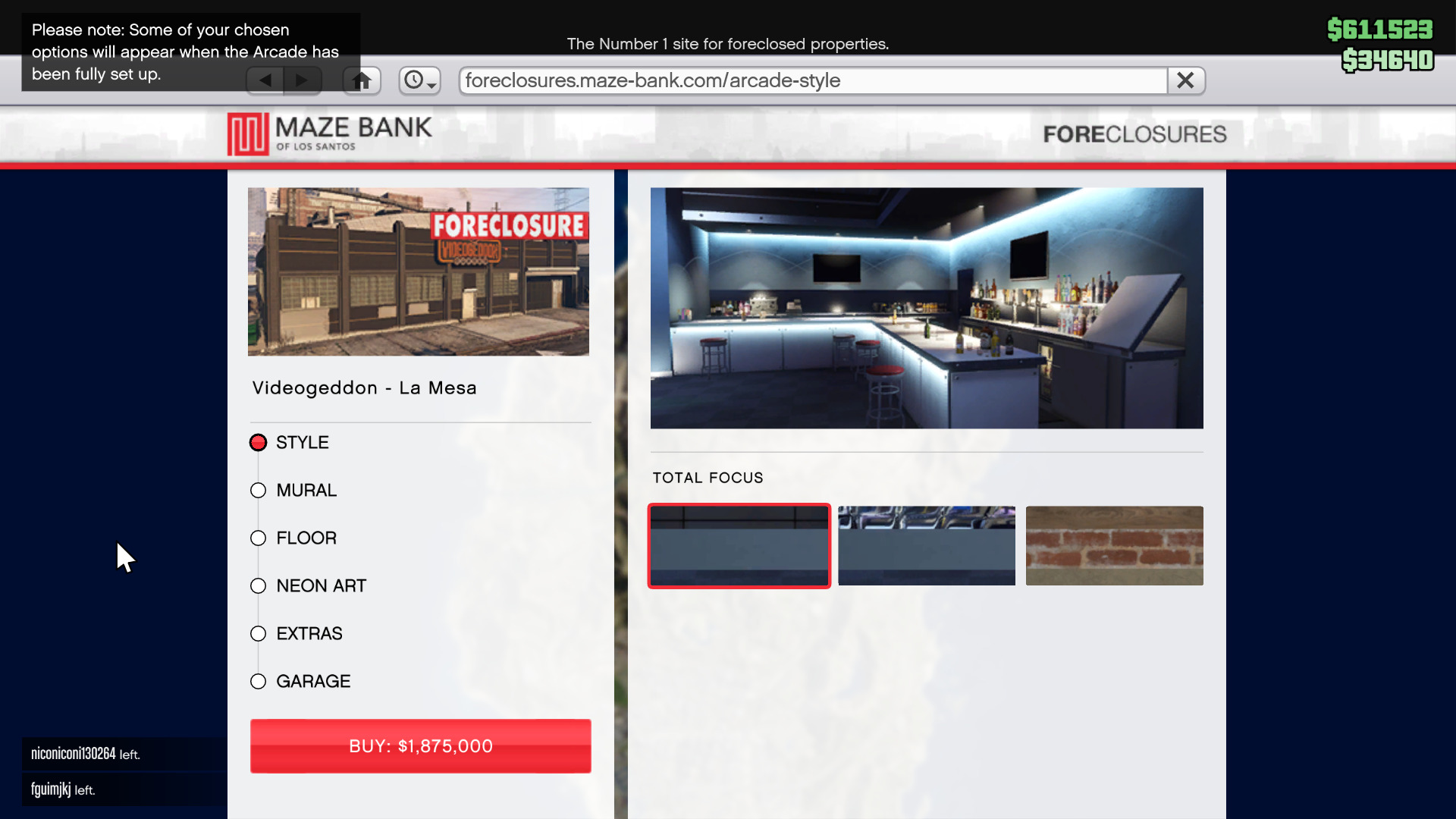 GTA Online Arcade Locations
You can buy any of the six Arcades available in Maze Bank Foreclosures. Four of these Arcades can be found around the Los Santos and San Andreas area, while the last two can be found in Paleto Bay and Sandy Shores.
Videogeddon
Videogeddon is one of the most expensive Arcades in GTA 5/GTA Online, and for a good reason – it is the closest Arcade to the Diamond Casino Heist location, making it a prime location for planning and executing the heist.
Price: $1,875,000
Location: 744 Popular Street, La Mesa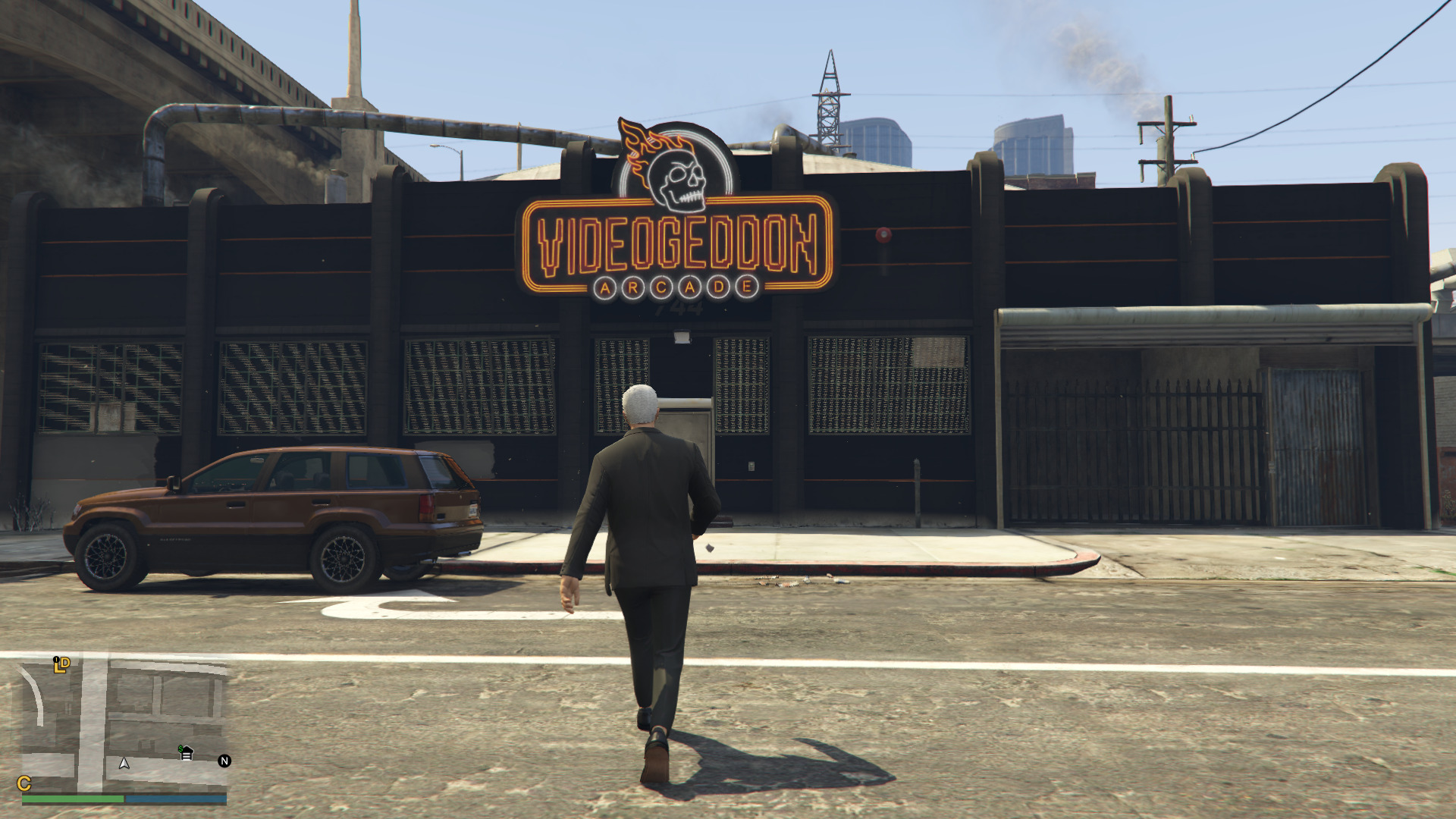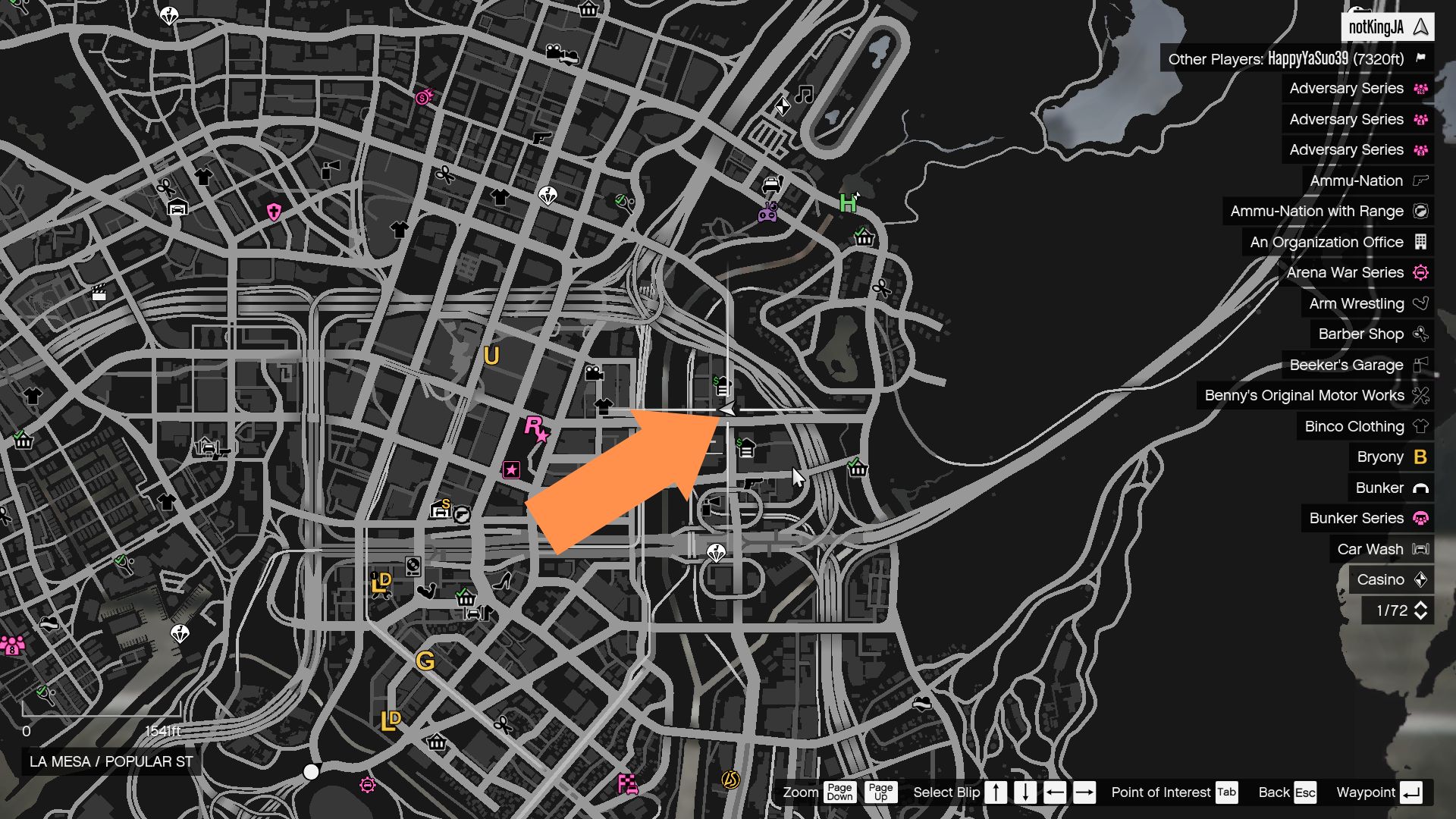 Eight-Bit
The Eight-Bit Arcade was once a one-time record shop and a three-time drug front, making it the perfect business front for the Diamond Casino heist. It is also the priciest Arcade in the game.
Price: $2,530,000
Location: Milton Road West Vinewood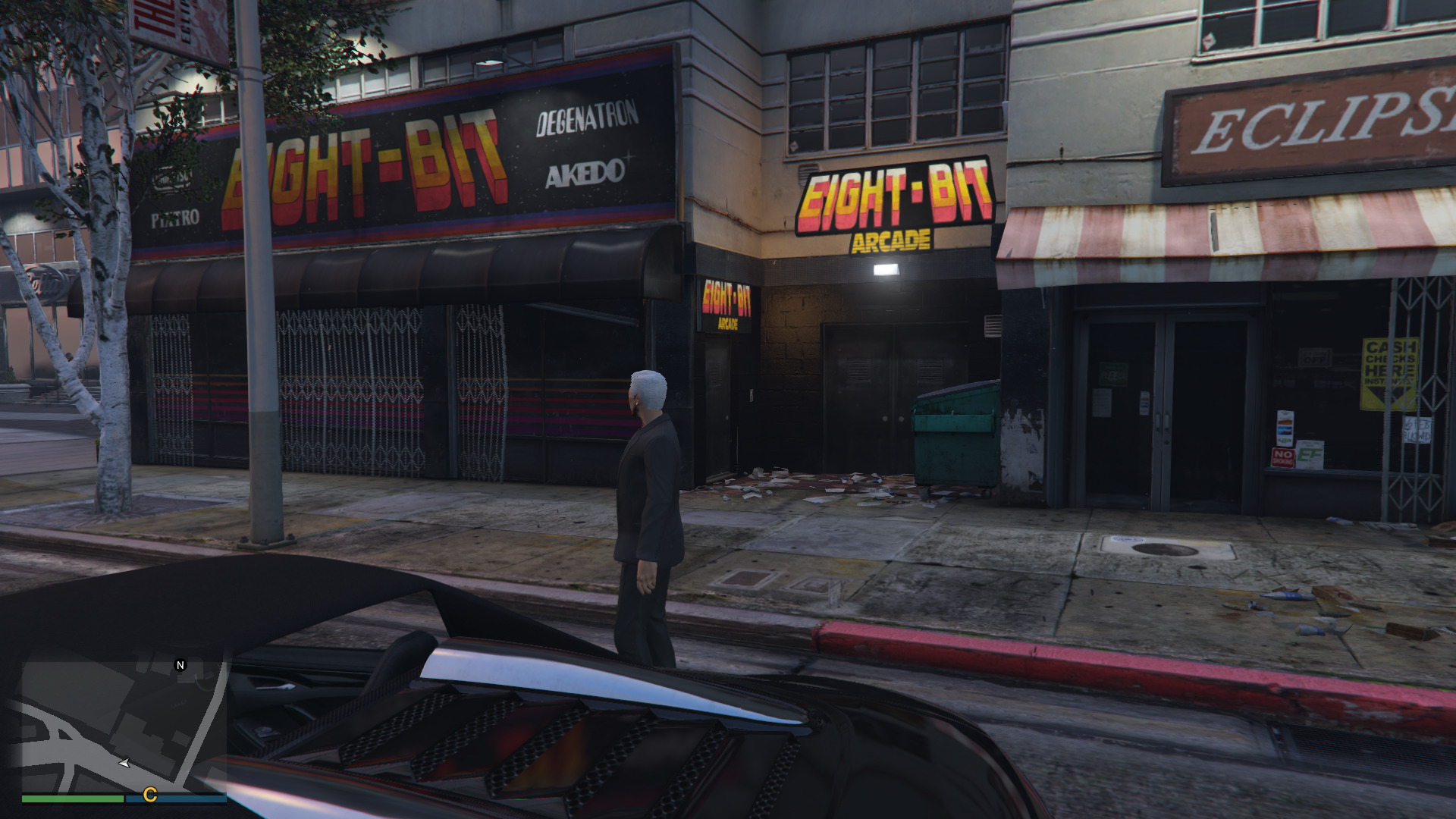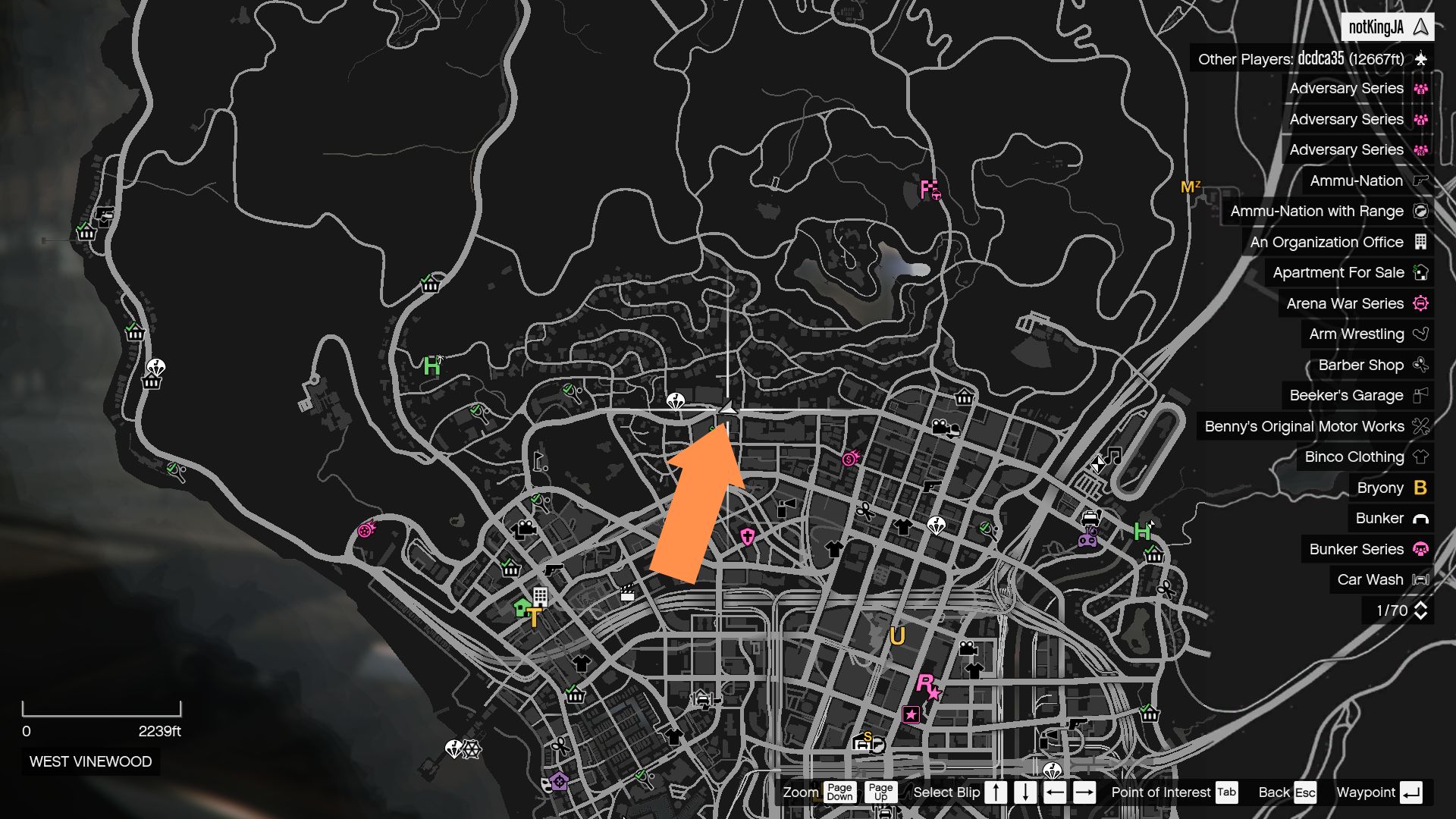 Insert Coin
Insert Coin's current location was where a wine shop found its home in the past. "The musty smell of the wine shop still lingers to this day, adding a touch of class to the Arcade's ambiance."
Price: $2,345,000
Location: Boulevard Del Perro, Rockford Hills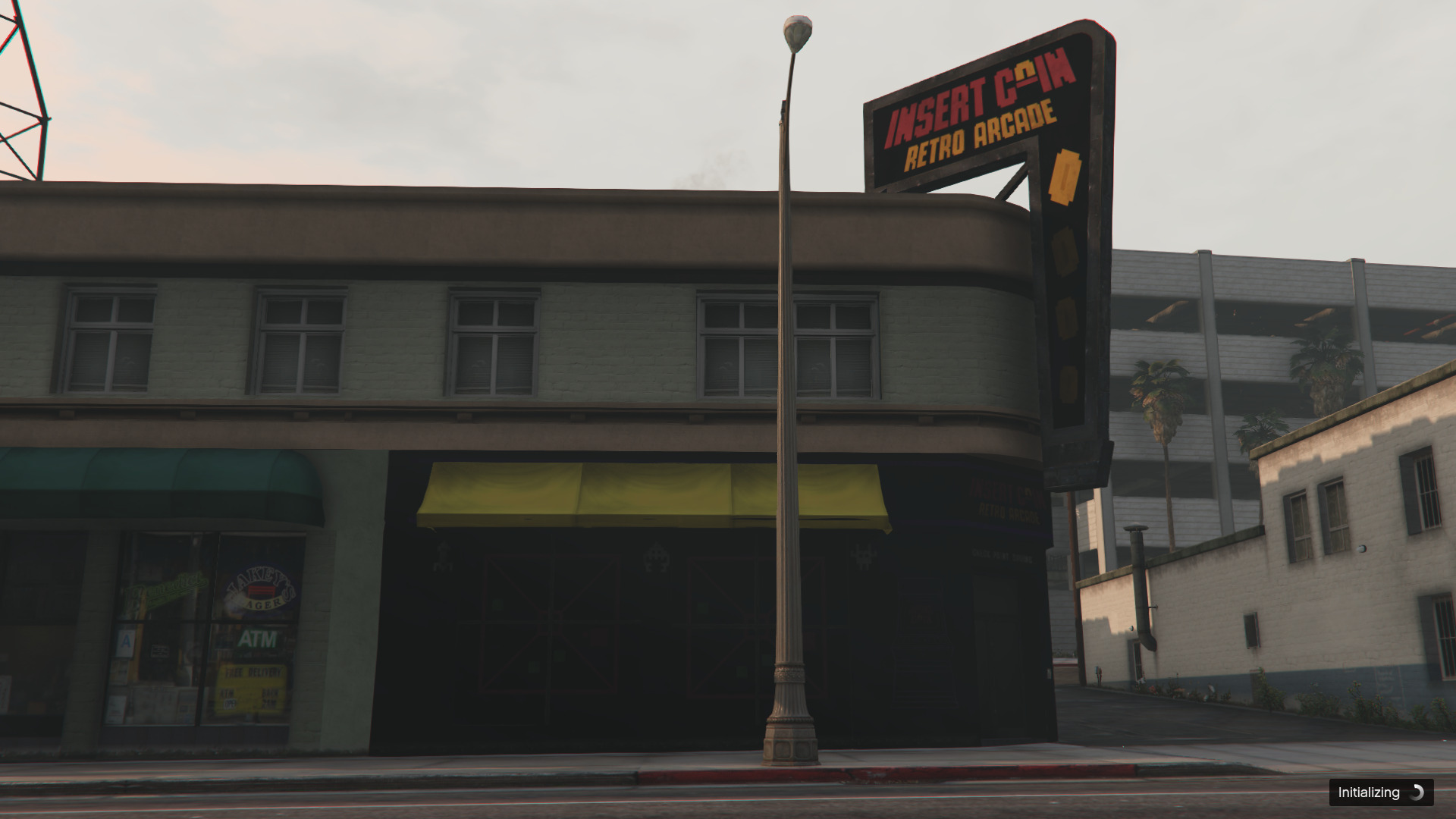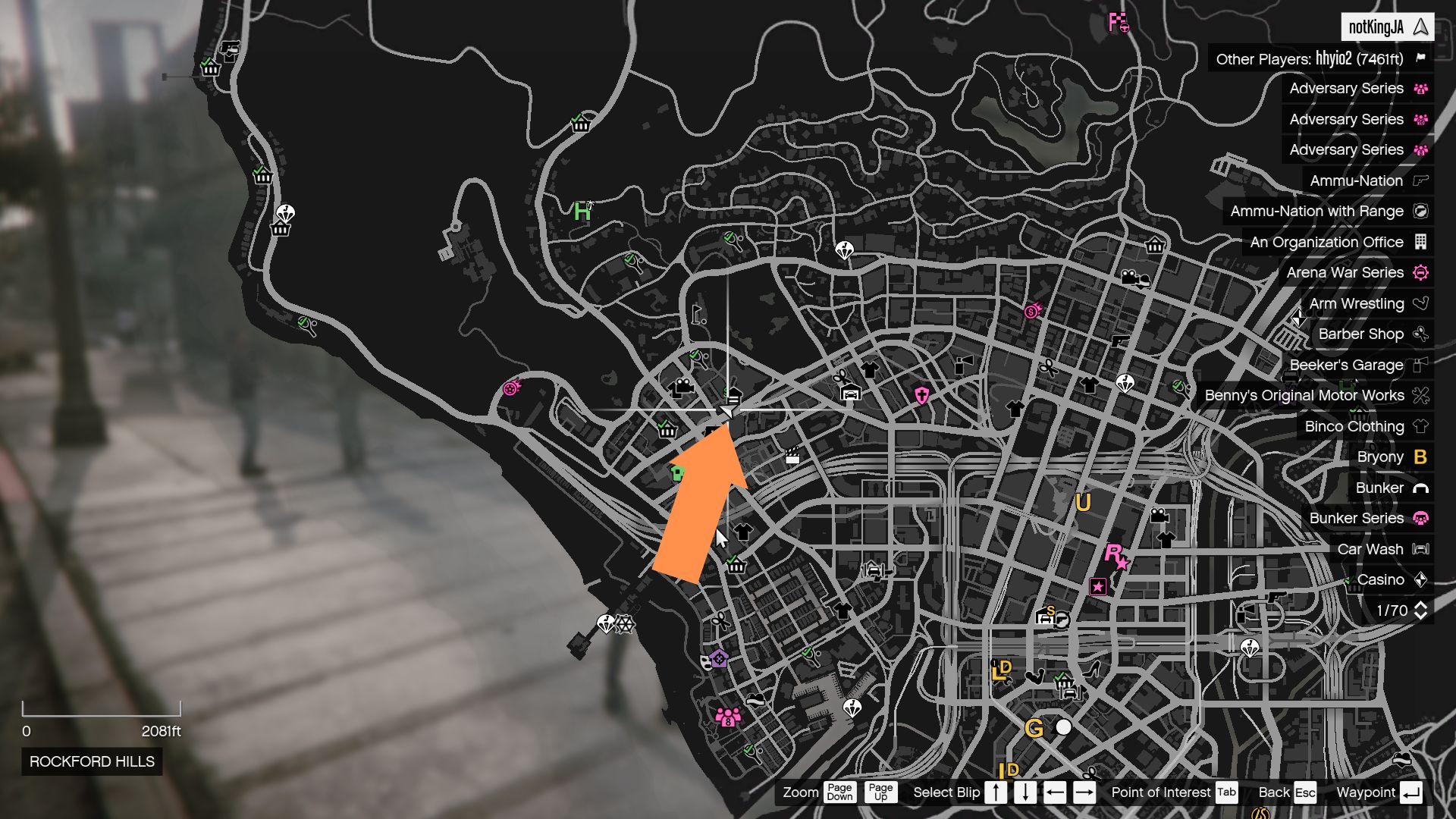 Warehouse
The Warehouse was previously an Auto Fix Factory before the economic turmoil forced that business to go under. The Warehouse lasted just a week before it was forced to close down.
Price: $2,135,000
Location: Chamberlain Hills, Grove Street.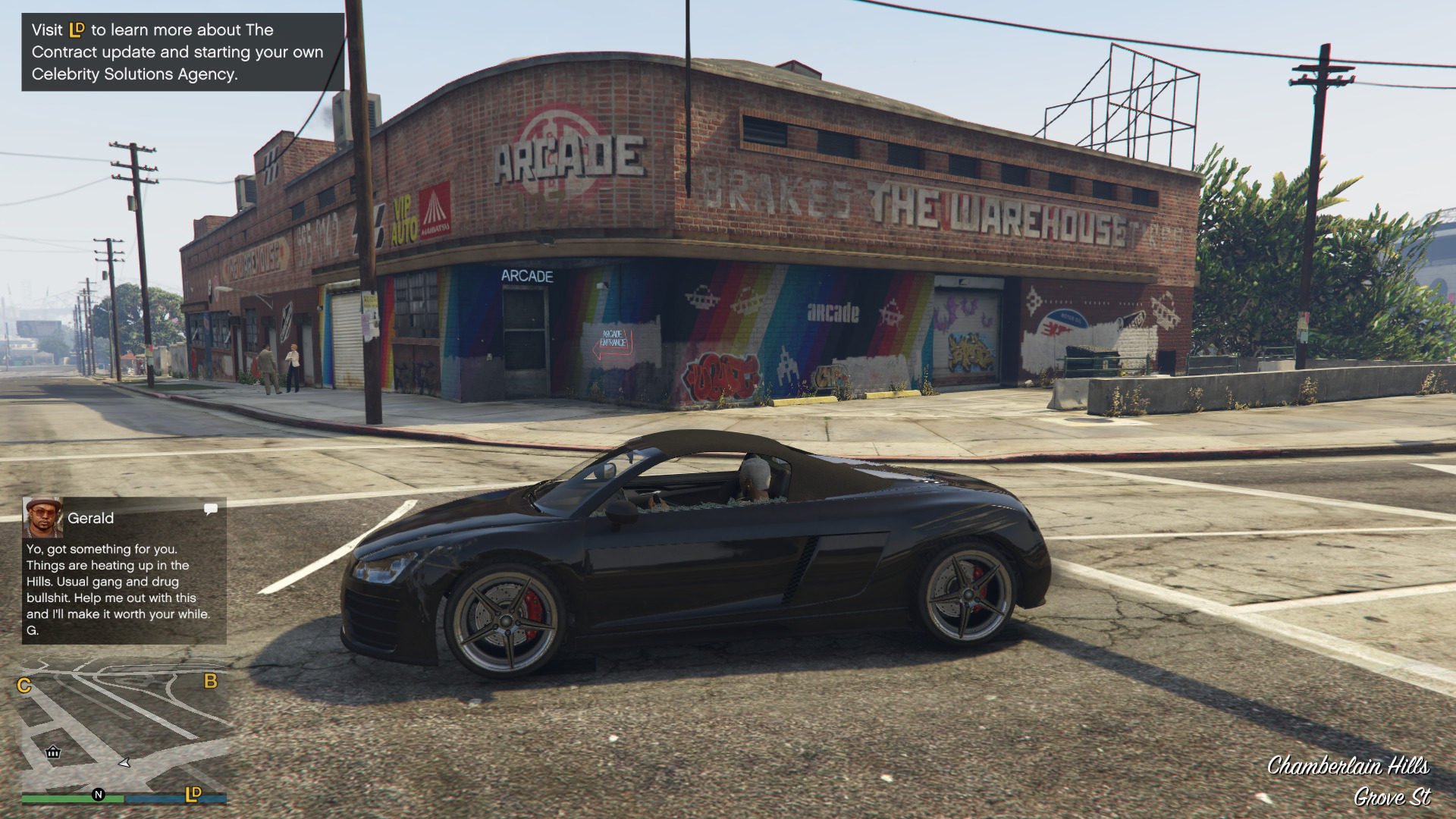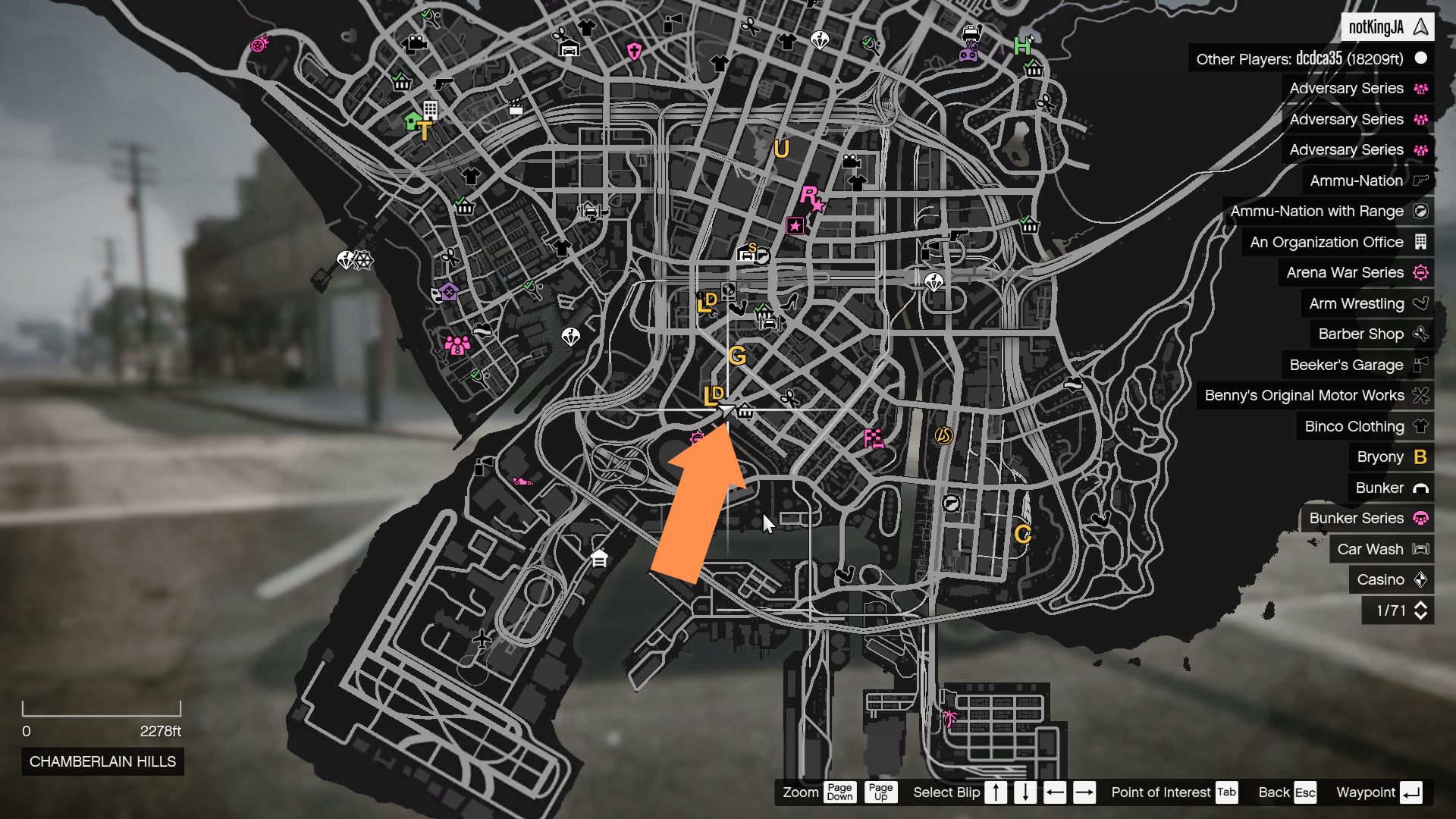 Pixel's Pete
Pixel Pete's in Paleto Bay is the cheapest Arcade in the game. You can get this property for free with a Twitch Prime subscription or GTA+ Membership. Unfortunately, Pixel's Pete's location makes it a less ideal location for setting up the Diamond Casino Heist.
Price: $1,235,000
Location: Paleto Bay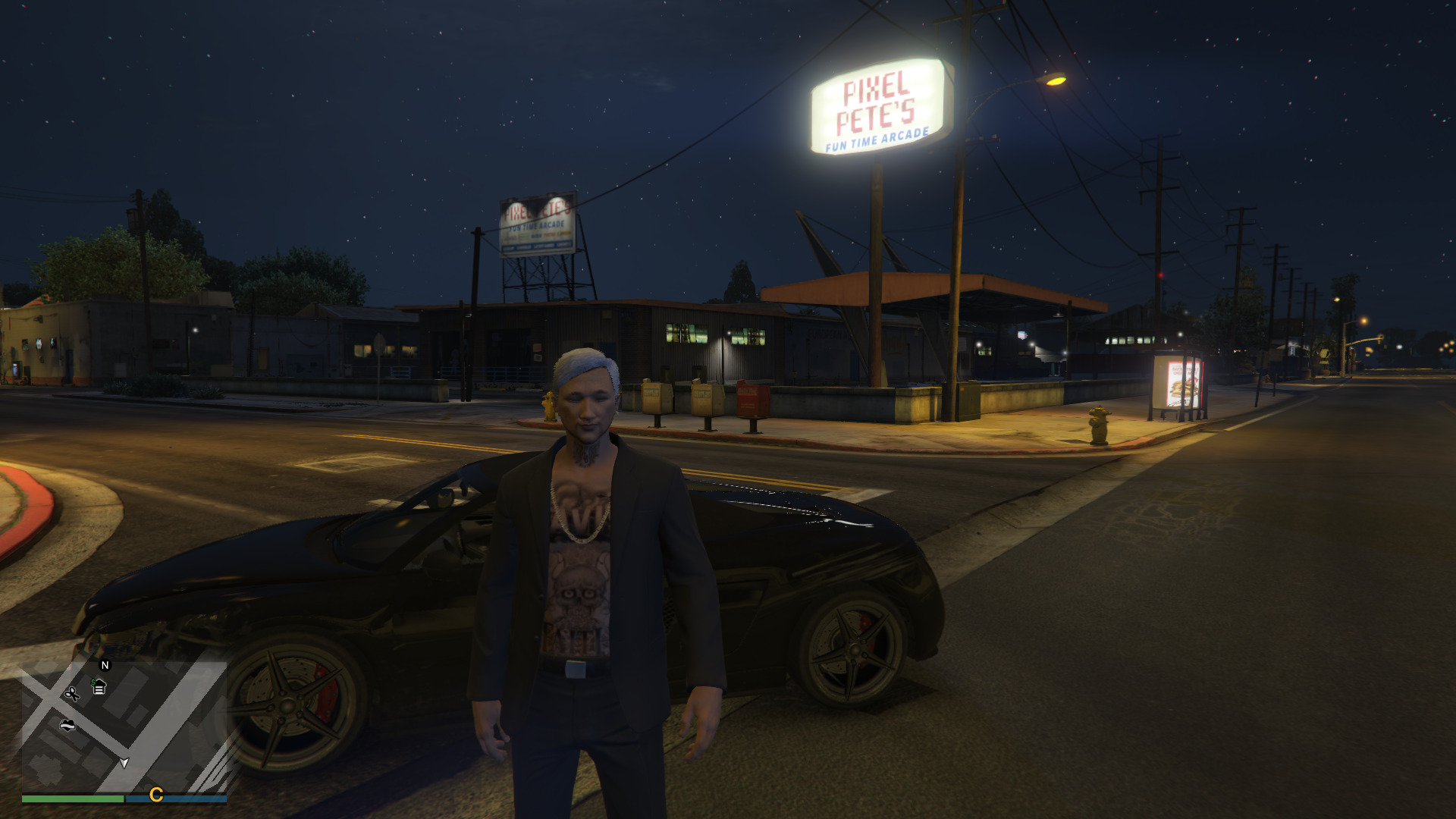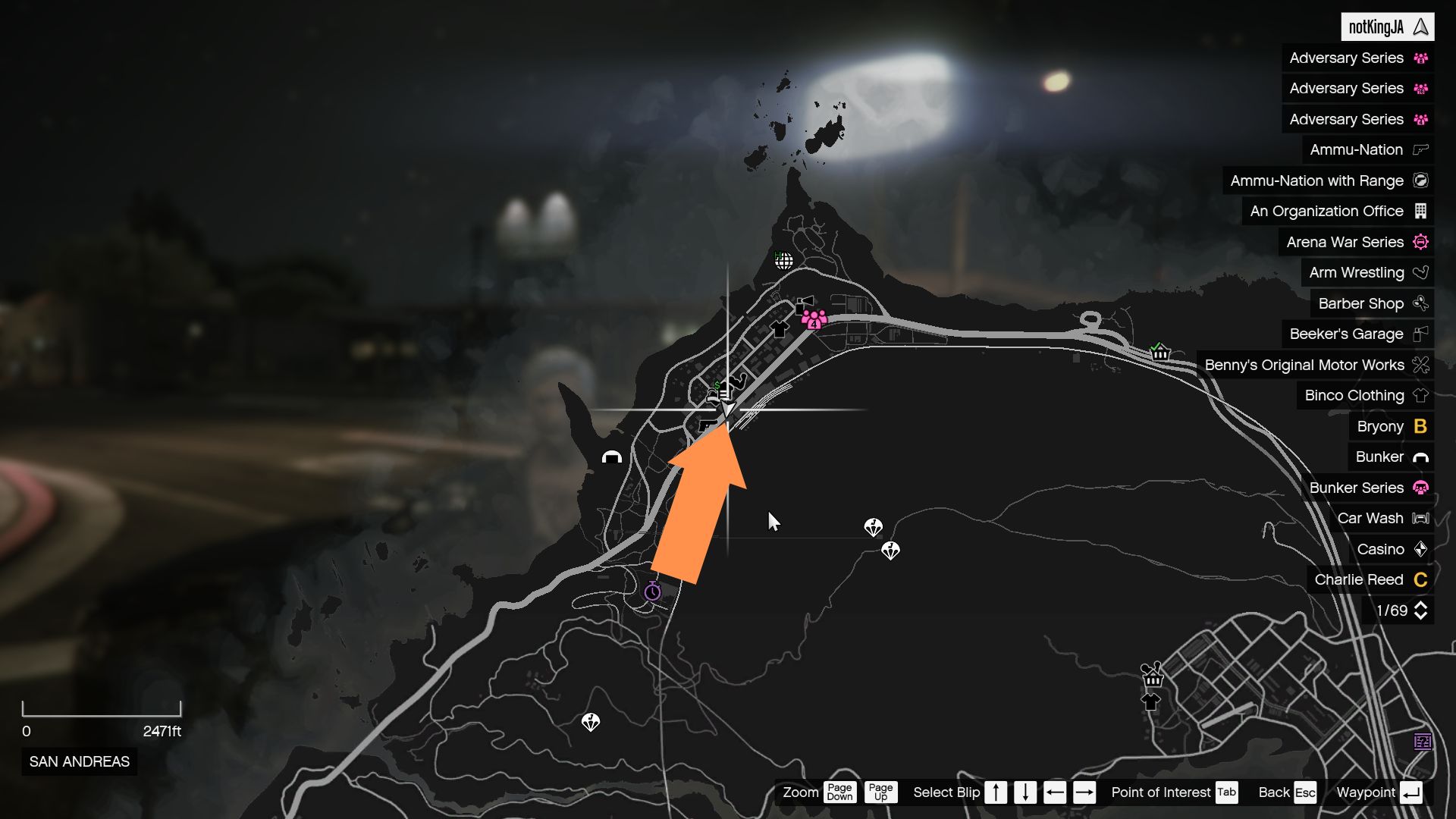 Wonderama
Wonderama was one of the greatest night outs in Grapeseed in the 80s. Unfortunately, a visit from the health inspector was all it took to kill the business. Too bad the owners couldn't find that infested ball pit sooner.
Price: $1,565,000
Location: Grapeseed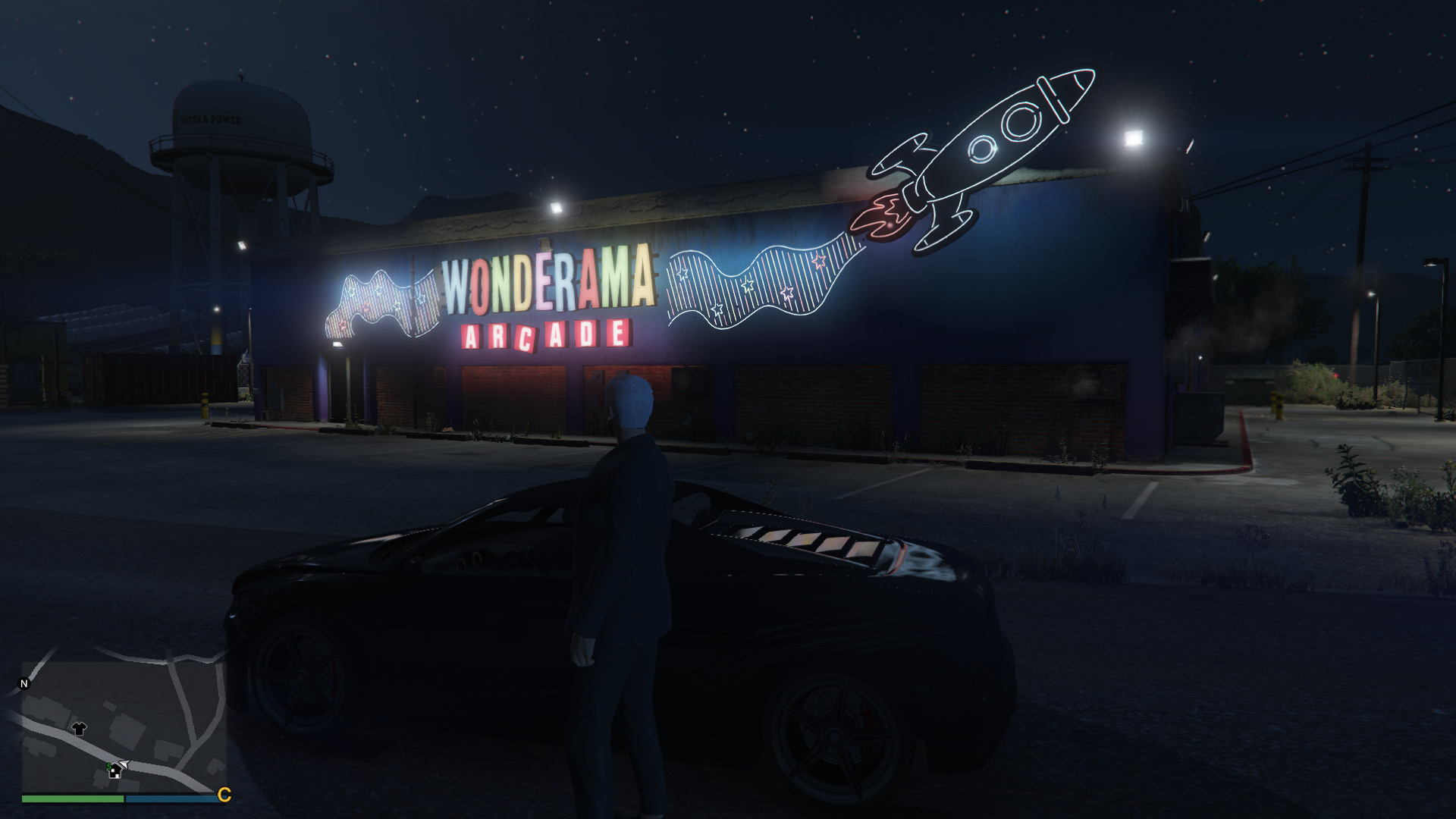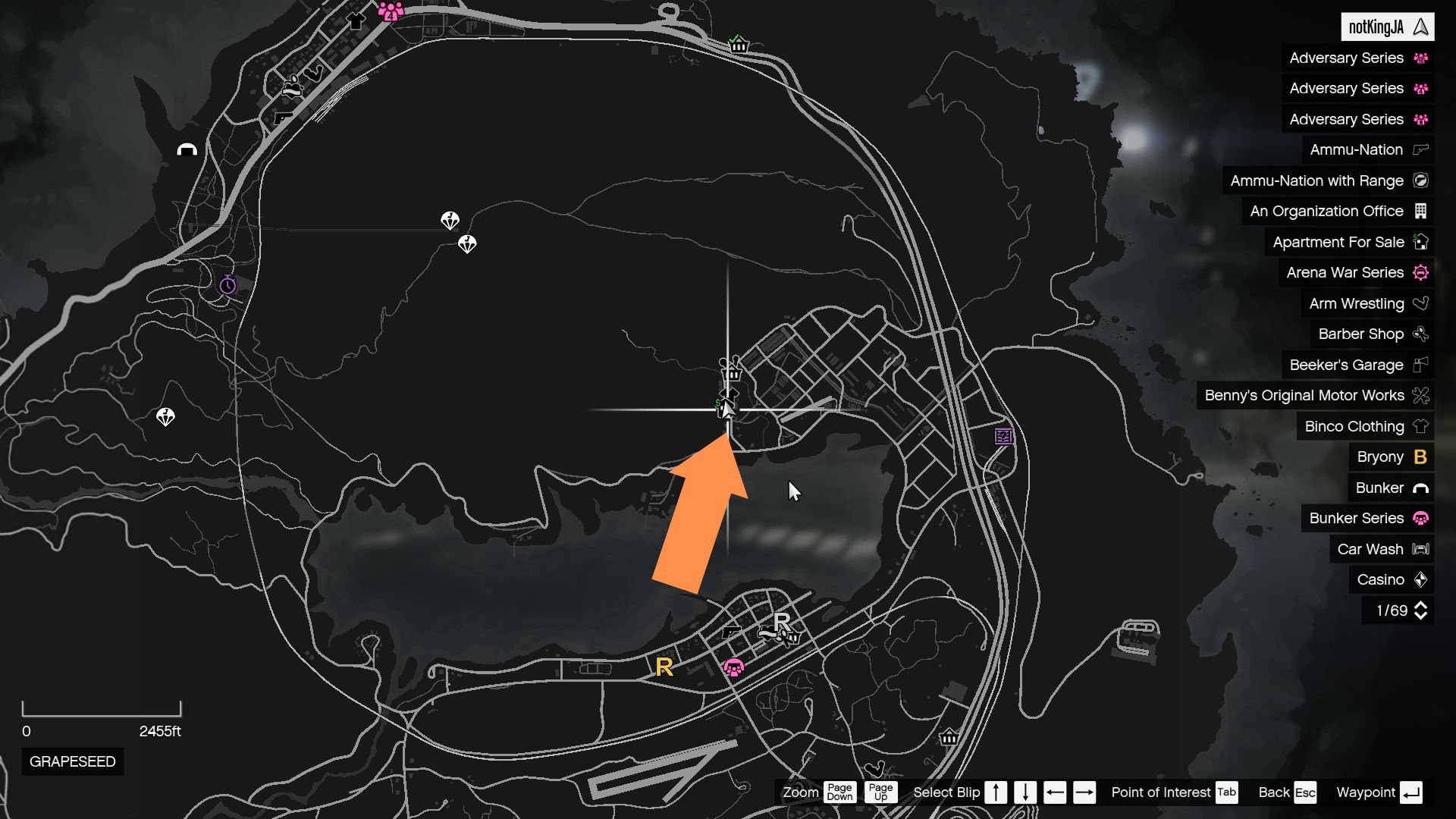 It generally won't matter which Arcade you buy in GTA 5. However, you might want to purchase the Arcade closest to the Diamond Casino Heist location to cut down on travel time during the heist.
Is the Arcade profitable in GTA 5?
The Arcade business is profitable in GTA 5/GTA Online, but don't expect to make tons of money from this business anytime soon.
At the very least, you might make around $3000 daily from an Arcade with free machines. If you want to add more machines, you'll have to invest even more money, increasing your investment cost.
Arcade isn't the most lucrative business in GTA 5/GTA Online. It requires a big initial investment to purchase the business; you'll have to purchase all the necessary machines and conduct various renovations and improvements.
Buy Your Own Arcade
Arcades are not the most profitable business in GTA 5/GTA Online, but it doesn't have to be. The ability to purchase, own, and run a retro gaming hub in GTA 5 is a dream for many gamers, and many will be happy to run the business despite the meager income it produces.
Follow the guide above to learn how to buy an Arcade in GTA 5 to start your own Arcade business in-game.