Some Valorant players are encountering an error when trying to play the game. And the bad part is that there may be different reasons why this error message is happening.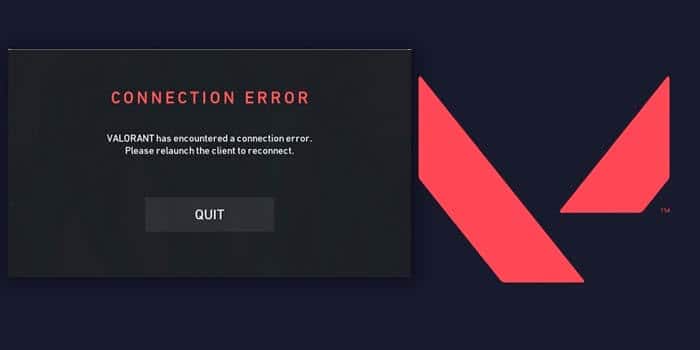 This usually indicates a connection error with the Riot Games server, but also an error with your connection or your firewall.
Check below some procedures to get the game back to normal without the error code.
How to fix encountered connection error
Win A G2A Gift Card
⦁ Wait a few minutes: often, the best solution is to wait. As the game is in its initial post-launch phase, there may be some server crashes, getting busy. So, wait awhile and try to enter Valorant again.

⦁ Check your Firewall: the firewall may be preventing Valorant from connecting to the network. If you have a custom firewall or specific Windows configuration, be very careful as this error will also be displayed when something blocks the game's connection to the Valorant servers. If you have an active firewall, be sure to whitelist Valorant and also Vanguard Anti-Cheat. Restarting the PC at this stage is very important as well.

⦁ Restart your modem/router: Another way to correct the error is to turn off your modem/router for a few minutes and then turn it back on.
With any of these three steps your game will return to normal and the error code will no longer appear. Most bugs are resolved with any latest updates. Riot Games has already released Patch 1.0 for Valorant.
The patch brings a lot of performance, user interface and bug fixes, as well as in-game updates. By default, the game launcher is updated on its own. If none of the attempts are successful, we should expect an update to the game, which should happen in the next few days.
Do you have the latest gear for playing valorant? Best PC For Valorant | Headset For Valorant | Best Mouse For Valorant