Google has decided it's time to step up its game and revolutionize the world of gaming. Despite its rocky launch, Stadia looks to be a breath of fresh air necessary to elevate gaming to another level. The integration of Stadia with Google's servers allows cross-platform play and removes the hardware problem.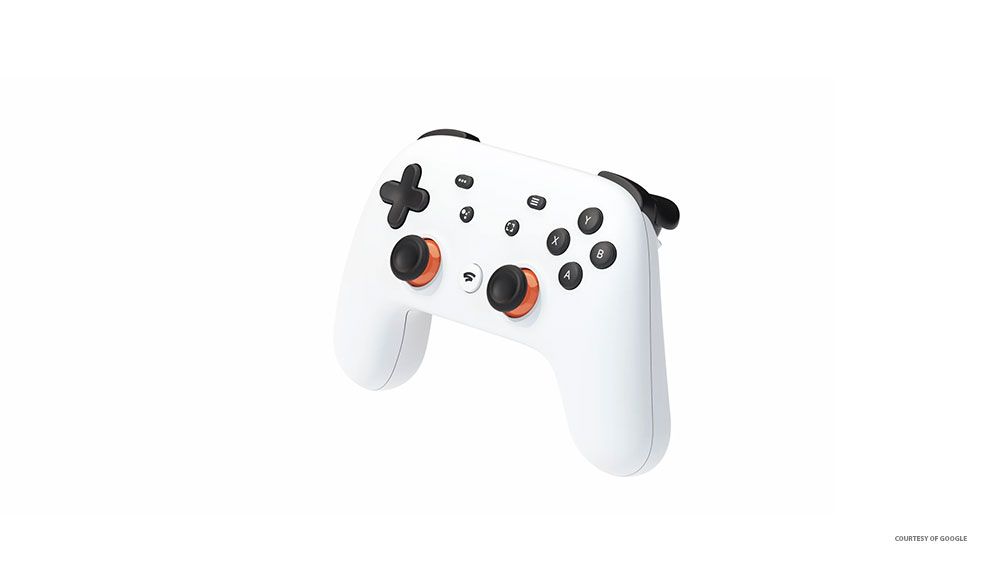 People won't need an expensive PC or a next-gen console to play newer titles anymore. Nearly any device that runs Google Chrome will be able to connect to Stadia. Read on to find out how to play Stadia games on a Chrome Browser, which games are available, and many other juicy details.
How to Play Stadia on Computer (Chrome)
When playing Stadia on your PC, you don't need to use a controller. The app will automatically recognize your mouse and keyboard, and you'll be ready to play the moment you launch Stadia. Also, it doesn't matter if they are wired or wireless. Follow these steps to play Stadia on PC Chrome browser:
Open Google Chrome (make sure it has the latest update installed) and visit the Stadia website.
Browse your game library and find the game you want to play. If you haven't bought any games, visit the Stadia store and get them.
Click on the game (e.g., Destiny 2) or the Play button next to it.
That's it! With just one click, you get to play any of the available games. What's great about this is that Stadia tracks and saves your progress, and it even transfers it to other platforms when you change the device you are using to play Stadia.
How to Play Stadia on Mobile
You can use the Chrome browser on your smartphone and follow the same steps mentioned above to play Stadia. However, mobile browsers aren't that great, and it's probably best to use the dedicated Stadia app. Make sure you've downloaded and updated the app on your Android or iOS device.
Follow the steps to play Stadia on mobile:
Start the Stadia app on your mobile device.
Scroll down the Home page until you see Your Games. Tap on that button.
Choose See All and look for a game in your library that you wish to play. Select it.
Your game will start, and you can play immediately.
Remember that it is best to use a Stadia controller for smoother gameplay experience. Alternative controllers that are supported are the Dualshock 4 PS controller, Nintendo Switch Pro controller, Xbox 360, and the Xbox One controllers.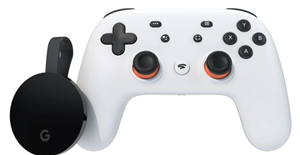 Supported Devices
In this section, we'll cover the list of devices that support Stadia. Google announced that it would bring in many other devices to the roster in 2020, and the future of Stadia seems very bright.
Google is looking to unite gamers across the world and enable something which seemed impossible until recently. With Stadia, who knows what crazy multiplayer experiences await us, but let's not get ahead of ourselves. Here are the devices that support Stadia:
Computers (laptop and desktop) with the Google Chrome browser.
TVs, with the help of Chromecast Ultra.
iOS 11 and newer iOS devices using the Stadia iOS app, available for free.
Android M and newer devices using the Stadia Android app, also free.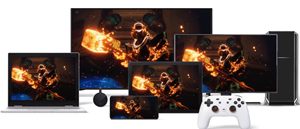 Also, you will need a fast connection (35 Mbit/sec and above) to stream and play games in 4k resolution. For 1080p HD gaming, you need at least 20 Mbit/sec, and for 720p HD gaming, you need at least 10 Mbit/sec. The info here comes from Google.
Stadia Games
Note that even when playing Stadia on your PC, you will need to use the Stadia app or Google Store website to purchase games or claim them if you already made the purchase. So, first, you need to get the games you want to play. Among other titles, the list of currently available games includes Shadow of the Tomb Raider, NBA2k20, Destiny 2, Assassin's Creed Odyssey, Red Dead Redemption 2, and Mortal Kombat 11.
You can opt to purchase these games individually or get Stadia Plus (similar to Xbox Live and PlayStation Plus) subscription, which will unlock many games and add them to your Stadia library.
Many games will follow, including Borderlands 3, Dragon Ball Xenoverse 2, and Tom Clancy's Ghost Recon Breakpoint. These are just the games coming in 2019. Many more will be available on Stadia in 2020 (Cyberpunk 2077, Doom Eternal, Baldur's Gate III, Watch Dogs Legion, etc.)
Enjoy Playing Stadia
That is how you play Stadia games on the Chrome Browser, or via the mobile app. There still aren't that many games for the platform, but soon enough, plenty of them will hit the Stadia game store. You can enjoy seamless gameplay across many devices, in any room in your house that has a good Wi-Fi signal.
Which Stadia game is your favorite? Is it one of the games available on launch, or you're eager to see a brand new title, like Cyberpunk 2077 featuring Keanu Reeves? Tell us in the comments section below!