Nvidia ShadowPlay and ShadowPlay Highlights are two screen recording functions of the Nvidia GeForce Experience. They were succeeded by Nvidia Share but most people I know still refer to them as ShadowPlay. The feature enables you to record your games much like you would for Twitch or other platform. It includes an overlay that you can use for screen recording and tools for broadcasting.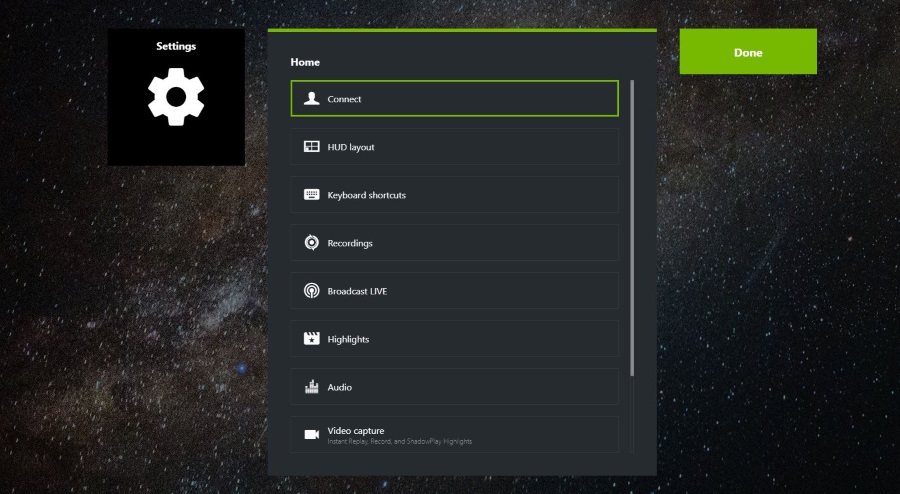 As Nvidia Share is still commonly referred to as ShadowPlay, I'll use the old term.
If you use an Nvidia graphics card model GTX 650 and newer and use the Nvidia GeForce Experience, you can use Nvidia ShadowPlay. Having to register to use the GeForce Experience is an unnecessary annoyance but unavoidable I'm afraid. If you want to use Nvidia ShadowPlay, you have to register the Experience. It doesn't cost anything but is more tracking and marketing to put up with.
One caveat for using Nvidia ShadowPlay. Unless you're using a GTX 1080 or Titan where it won't matter, there is a performance overhead with using the feature. It is modest, around 5% for some games and up to 10% on others. If you're a casual gamer, this should be fine but if you're competitive or want to be Pro you may need to take this into account.
Check this page on the Nvidia website to ensure your computer meets the minimum requirements.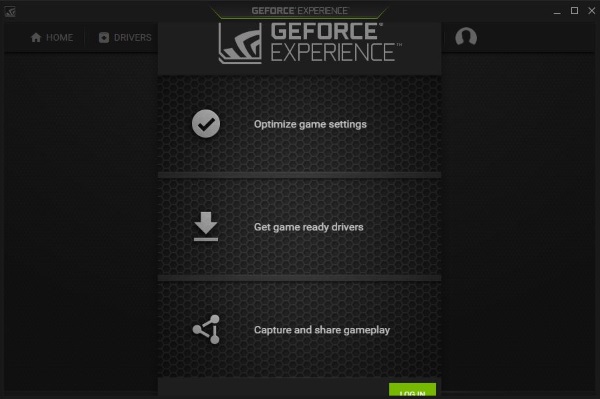 How to use Nvidia ShadowPlay
Before we use ShadowPlay, we need to enable it within the GeForce Experience. The app will tell you if your system is up to the task or not and will link to the page above too. Setup takes less than five minutes and most of the time the defaults are fine.
Let us set everything up:
Allow the GeForce Experience to update itself and any drivers.
Navigate to the cog Settings icon in the top right of the main window.
Scroll to In-Game Overlay under Features. Look for check marks by the list of your hardware. This tells you if you're capable of running ShadowPlay or not.
Scroll up to In-Game Overlay at the top and toggle it to on.
Select Settings in the same section. This will bring up the UI where you can make changes.
Select Video Capture to modify recording quality settings.
Select Audio to do the same for sound.
Select Recordings to modify where your files are kept.
Select HUD to change the layout of the ShadowPlay UI.
If you make changes, select Save after each to keep them. You may want to set up hotkeys to turn recording on and off to save time or you can use the mouse and the UI. There are quite a few customizations you can make so spend a couple of minutes working through them if you like before starting your recording.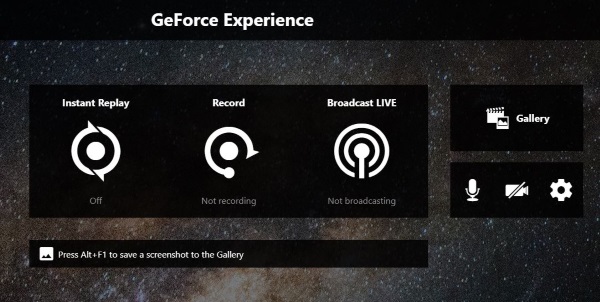 Recording games using Nvidia ShadowPlay
Now everything is set up, let us record a game using Nvidia ShadowPlay. You can broadcast live too if you like but to begin with I think it safer to record. At least until you're used to being seen in public.
Open your game and select Alt + Z which is the default key to bring up Nvidia ShadowPlay.
Select Record to begin recording.
Play your game.
Select Alt + Z and stop recording once you're finished.
Some games can do more with Nvidia ShadowPlay and will have the facility for Highlights. PUBG for example has a setting within Video Capture that will capture kills and save them as a Highlight file. Every time you get a kill in PUBG, you will see a notification on the screen that says 'Single kill saved'. This will save that kill as a video file in the same folder as your other recordings.
Some other games have similar settings where you can capture highlights of kills or whatever for you to later enjoy or upload to the internet for bragging rights. I know Fortnite has a similar setup and I presume other top games will have them too.
You can watch your gameplay back by selecting the video from within the Nvidia ShadowPlay UI or straight from the folder they are stored in. You can perform basic editing from within ShadowPlay or use a video editor as the videos are saved as MP4.
If you want to record gameplay without using Windows Game Overlay or Twitch, Nvidia ShadowPlay could be it. As long as you have an Nvidia graphics card anyway. It's easy to set up, stores files as usable MP4 and even offers to share online or edit those recordings before publishing. If you want to stream live you can and aside from that performance overhead, there are no real downsides to using Nvidia ShadowPlay!