Does Blazing Sails have Crossplay?
Blazing Sails is a fun online pirate game focusing on fast-paced PvP action. You can work with other players online to find and defeat other sailors in a Battle Royale-style environment.
The game sounds fun to play with other friends online, but does Blazing Sails have crossplay? We will answer that question in this quick guide.
Is Blazing Sails Crossplay?
Yes, Blazing Sails features Crossplay between Steam and Epic Games on PC. You can play Blazing Sails with your friends even if you're playing from two different game distributors (Epic Games or Steam).
Blazing Sails is also worth noting that it is only available on PC via Steam or Epic Games. Blazing Sails is unavailable on other gaming platforms, such as the PlayStation or Xbox. Check out our guide, Blazing Sails: How To Play With Friends, to learn how you can create a crew with your friends and take on other sailors in Blazing Sails.
What is Blazing Sails?
Blazing Sails is a pirate-themed Battle Royale game where you can create your Pirate and Ship and fight against other pirates in a battle to the last man. Work with other players to control and navigate your ship, explore islands for loot, and destroy your enemies' ships to claim victory.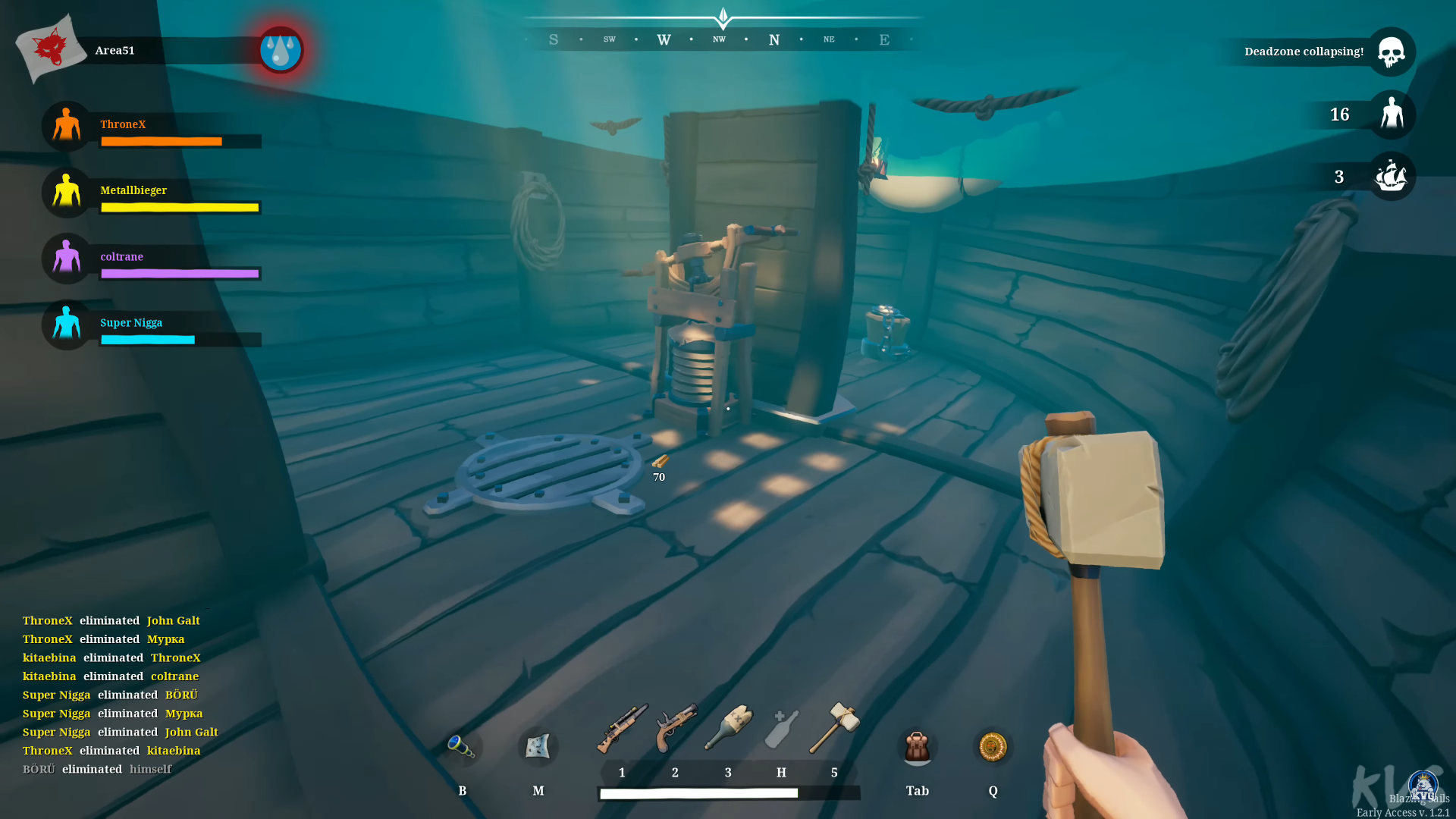 How many people are playing Blazing Sails?
There aren't many people playing Blazing Sails on Steam right now. The average number of players in the Last 30 Days according to Steamchats sits at 33.3 players with a 24-hour peak of 268 players recorded on October 20, 2023.
Blazing Sails' player count on Steam has been steadily declining since it came out in September 2022. The game peaked at 383.5 average players in November 2020 but is now sitting at just 15.1 average players as of October 2023.
It is hard to tell how many more players are playing the game right now, but there are likely a few more players on Epic Games since the platform offered Blazing Sails for free for a limited time last week.
Final Thoughts
Blazing Sails is available on PC via Steam and Epic Games, and crossplay between these two online services should be possible. Just be aware that Blazing Sails does not have many players online lately, which can cause longer queue times.