Roblox is a huge universe where you can create your own world, play other people's games, buy other player's gear and generally hang out. Designed for younger children, it's a safe place to spend time. It is also the ideal place to express your own creativity and have a blast creating your own clothing. This tutorial will show you how to make your own shirt in Roblox.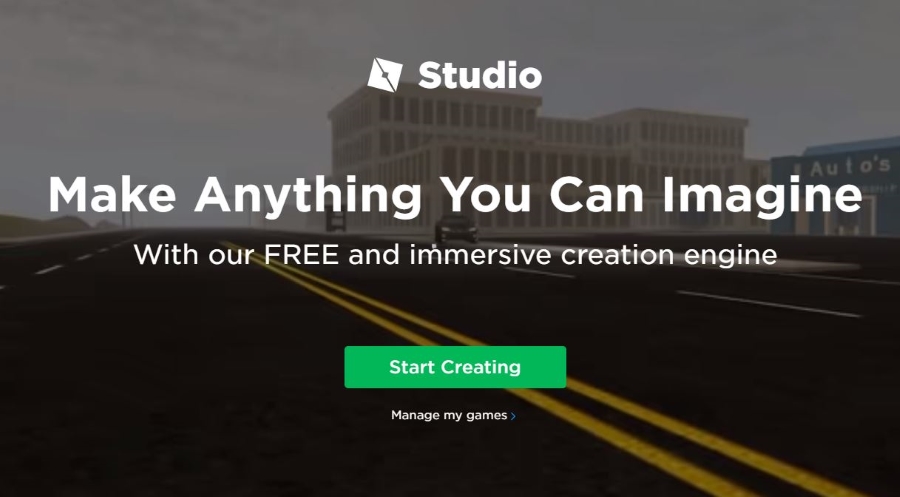 Ever wanted to be a fashion designer? Have ideas of being the next Hugo Boss or Versace? Anything is possible in this game!
Creativity is the main aim of Roblox and it delivers. Think Minecraft times a hundred and then containing lots of other minigames designed by players, a virtual currency, thriving virtual economy and you have an idea of what's possible in the game. Being able to create your own world, your own games and your own clothing is one of the reasons that over 50 million people play this game.
Let's exercise some of that creativity right now.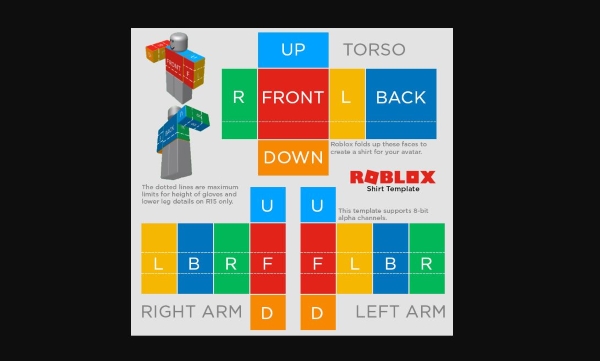 Create a shirt in Roblox
While I'll walk you through creating a simple shirt, the same principle applies to all clothing items within Roblox. You can create shorts, t shirts, hats, pants, shoes and all kinds of things. You can even sell your creations to other players in return for Robux, the in-game currency. To create your own clothing, you will need to be a subscriber to the premium Builder's Club.
Creating clothing is done through templates. The developers have created simple graphical templates for you to use in your designs. It makes designing clothing items fairly straightforward once you get to grips with how it all works.
Download a shirt template from the Roblox website here. Right click the image and Save As.
Open the image in your image editor. Roblox and I both recommend GIMP and NET as they are free and easy to get to grips with.
Play around with colors and designs as much as you like and just use Save As then name it something different to keep your original template intact.
Creating any clothing item takes a little vision. The template is flat but when it is uploaded to the game, it is rendered in 3D so will be in three dimensions. So while your ideas may look good on the flat template, you have to picture it in your mind as a 3D model.
A shirt is probably the easiest clothing item to create. You can create a design for the front and back and something simpler for each arm. You can then use a complementing color for the up and down and you're done.
If you're going to use a pattern, design or logo, remember to picture it in 3D in your mind and think about how it will look. This will take some practice but you will get there in the end.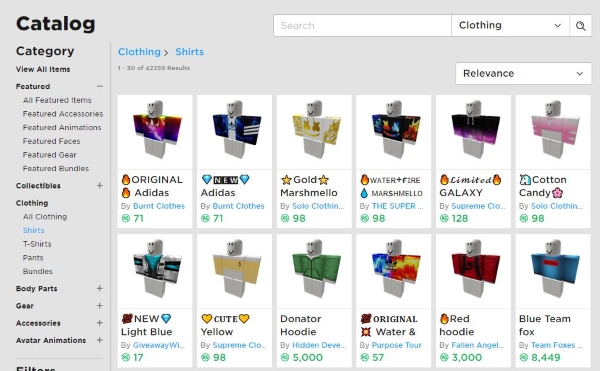 Uploading your shirt into Roblox
Once you have a shirt design you're happy with, it's time to upload them to Roblox. That has been made as simple as possible.
Select My Creations and then Shirts.
Select Choose file, select your shirt template file.
Give it a cool name.
Select Upload.
Your shirt will be uploaded and has to be approved by Roblox before being available for use in the game. This is to avoid any copyright issues or unsuitable shirt designs being let out into the wild. Once approved, you can apply it to your character from the character menu.
Selling your shirt on Roblox
Once you're good enough, you can sell your creations for Robux. This can make you a little spending money for the game. You will need Builder's Club membership to sell stuff though.
Select your shirt from within your Create window.
Select the cog icon in the top right to access Settings.
Select Configure and check the Sell This Item checkbox.
Select the Robux checkbox and enter the amount.
Select Save to place it for sale.
Before randomly placing your shirt for sale, it makes sense to look at what other shirts are on sale and for what price. Just like in the real world, you need to offer something unique and price it competitively against other shirts. Price it too high and people just won't buy it. Price it too low and you're not making as many Robux as you could.
The same principles will apply for pants, shoes, hats or whatever you create in Roblox. You use a 2D template to create a 3D model. Once you get used to visualizing your design in three dimensions, the rest is easy!