Here are the top 5 things you must know about the upcoming 1.20 Minecraft Archaeology update!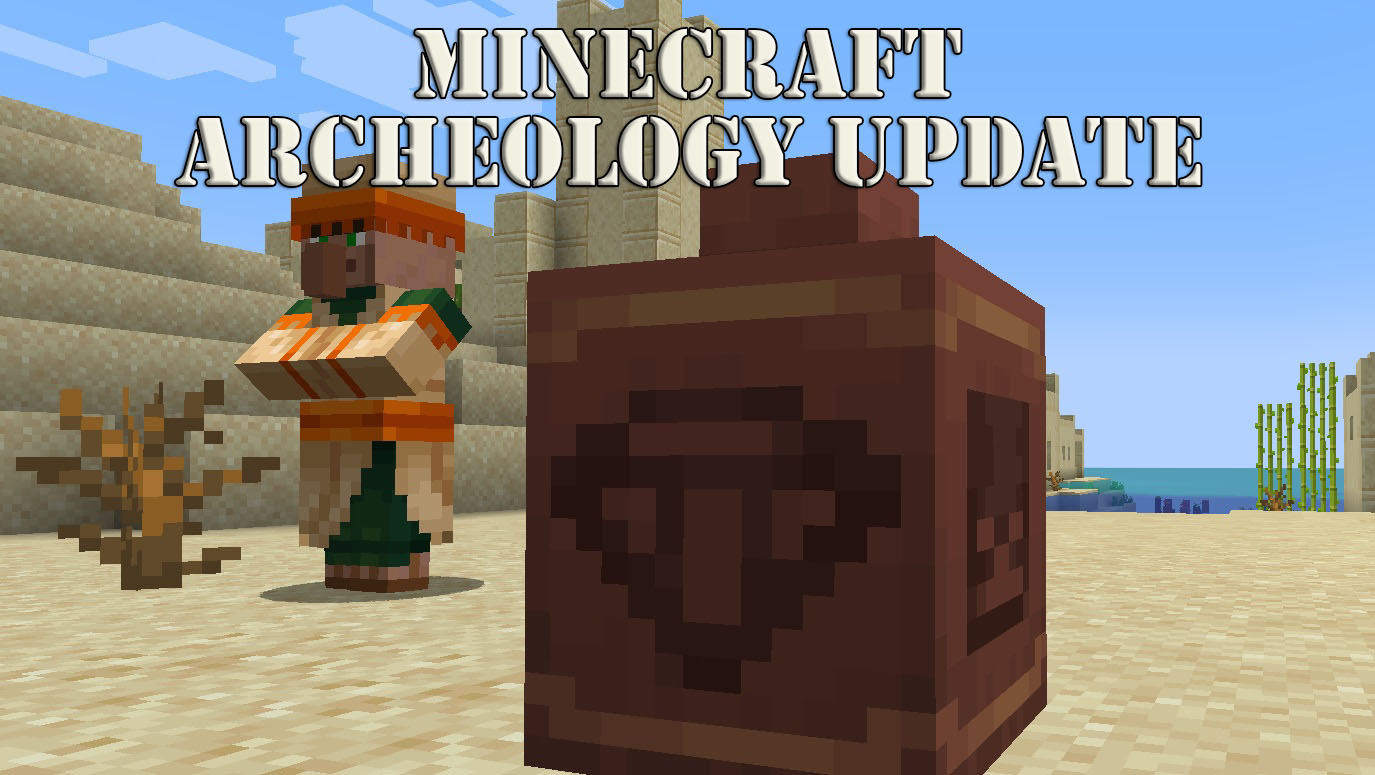 Mojang has announced to gamers that they will release the archaeology game theme in the Minecraft 1.20 update. This was announced in 2020 when the game had the Caves and Cliffs update.
Since it was finally teased during the 2020 release of the Caves and Cliffs Update, players have been eagerly anticipating and waiting for the addition of the Minecraft archaeology feature in Minecraft.
And one of the important key elements of the upcoming Minecraft 1.20 Update has been formally unveiled. It will enable users to use a brand-new instrument to unearth archeological treasures beneath the sands of desert biomes.
The Archaeology Update
Players can also use a new brush tool to excavate historical artifacts and other items buried deep in Minecraft's deserts. They can excavate new pottery shards that can be used to craft decorative pots and various other items.
Read: Top 5 Minecraft Streamers in 2023
The players need to be careful when digging up a dig site in Minecraft. Once a suspicious block of sandstone has been excavated, players must carefully clean the area with a brush, exposing items such as pottery shards that they can use to craft pots.

The 1.20 update is shaping up to be a major addition to the game that includes many highly anticipated features and some adorable mobs, useful plants, new transport methods, and blocks. Every feature in Minecraft archaeology in the 1.20 update.
Mojang Studios confirmed in their latest blog post that the confirmed version of archaeology was the first of its type.
Although this frequently indicates the presence of bugs, glitches, and other technical issues, the community can still actively help and assist the development team in making it play perfectly and update before its official release, thanks to the game's snapshot, beta, preview, and experience visions.
The developers recently released an article that reveals all the information about it. This article contains a few points to remember. Here are all the features that Mojang's most recent blog post disclosed today.
1. Desert temples to become the first dig site
Mojang finally released that desert temples are the first site where players can find new blocks and obtain hidden items.
These structures are among the game's oldest and most uninteresting constructions for much of Minecraft's history. Even new players know how to avoid the trap and find loot, and they haven't gotten any updates in years. But they will now be enhanced by a new element.
2. New suspicious sand block
In the latest update, Mojang showed that common blocks like dirt, sand, and many more could be brushed to reveal new archaeological items. But, the developers have changed some of the mechanics by adding completely new blocks that need to be brushed.
Read: Top 5 Villager Trades for Emeralds in 2023
An addition called Suspicious Sand will be present and generated only in new desert temples. Even though there was no data about Suspicious Sand, we have seen several sand blocks in Mojang's images with a distinct texture.
But, by including entirely new blocks that must be stroked, the developers have slightly changed the gameplay mechanics. As a result, a new addition of Suspicious Sand will only be found in desert temples.
3. New tool called a brush will be added
The Minecraft 1.20 archaeology latest update also adds a new brush tool, as seen in the early clip from 2020. It will be the default option for revealing the things tucked away in special blocks.
But nothing has been disclosed yet regarding the recipe for making the brush, how to use it, or more. Players must use a brush to properly clean the area after unearthing a suspicious sandstone block to disclose objects like pottery shards that enable them to create pots.
4. Pottery shards and pots
The latest added made by the developers in the Minecraft archaeology update will be the new crafting pot bricks and pottery fragments. The shards will be awesome artifacts that can only be found at this certain dig sites.
Read: Top 5 Best Mining Tips in Minecraft 1.19
Players can also use and combine four of them once they have several of them to make a pot, even though it is unknown how to make them or what the formula is.
These unique shards will have four different kinds of patterns: a diamond, a skeleton skull, a bow with an arrow drawn, and a stick man standing with their arms up.
5. Archaeology update will soon be showcased in upcoming snapshots and beta previews
The current gameplay iteration will probably experience numerous changes leading up to the 1.20 update's official release; the post also confirmed that these new features would shortly be available for preview in a coming snapshot.
Well, this is only a portion of what players can anticipate from the upcoming significant update to Minecraft, as developer Mojang has hinted that other features may soon be disclosed on its official social media platforms.
That is everything we know about Minecraft 1.20 archaeology, including its possible features like dig site, suspicious block, and more. However, nothing is set in stone for now, so it would be ideal to wait for Mojang's confirmation on these elements.
And also, Java Edition players can simply download snapshots by selecting the version in the official game launcher. Bedrock Edition users can search for it in the store app of the device they play on.
The 1.20 update is shaping up to be an important addition to the game, as it brings many highly anticipated features along with some adorable mobs, useful plants, new methods of transportation, and many more things for your upcoming adventures on this newest and exciting update. With talk of armor customization floating around and archaeology thrown into the mix, players can expect something grand from Mojang when the new update finally releases. And all you need to do is wait for this update's upcoming release.