There is no single game more popular right now than Fortnite: Battle Royale, Epic Game's entry in the popular battle royale genre. Though popularized by PlayerUnknown's Battlegrounds (or PUBG) in 2017, Fortnite's release in the fall of 2017 helped to supply a healthy amount of competition to the at-the-time premiere battle royale game. That began to change in 2018, however, thanks to a multitude of reasons. Fortnite's design aesthetic is, of course, much more original, fun, and welcoming than anything PUBG offers. The game is free-to-play, unlike PUBG, which runs players $29.99 on Steam and console, which helps to make the game easy for any curious gamer—or non-gamer—to try out. The game is fairly consistent with new updates and features, and unlike PUBG, doesn't feature any major gameplay bugs.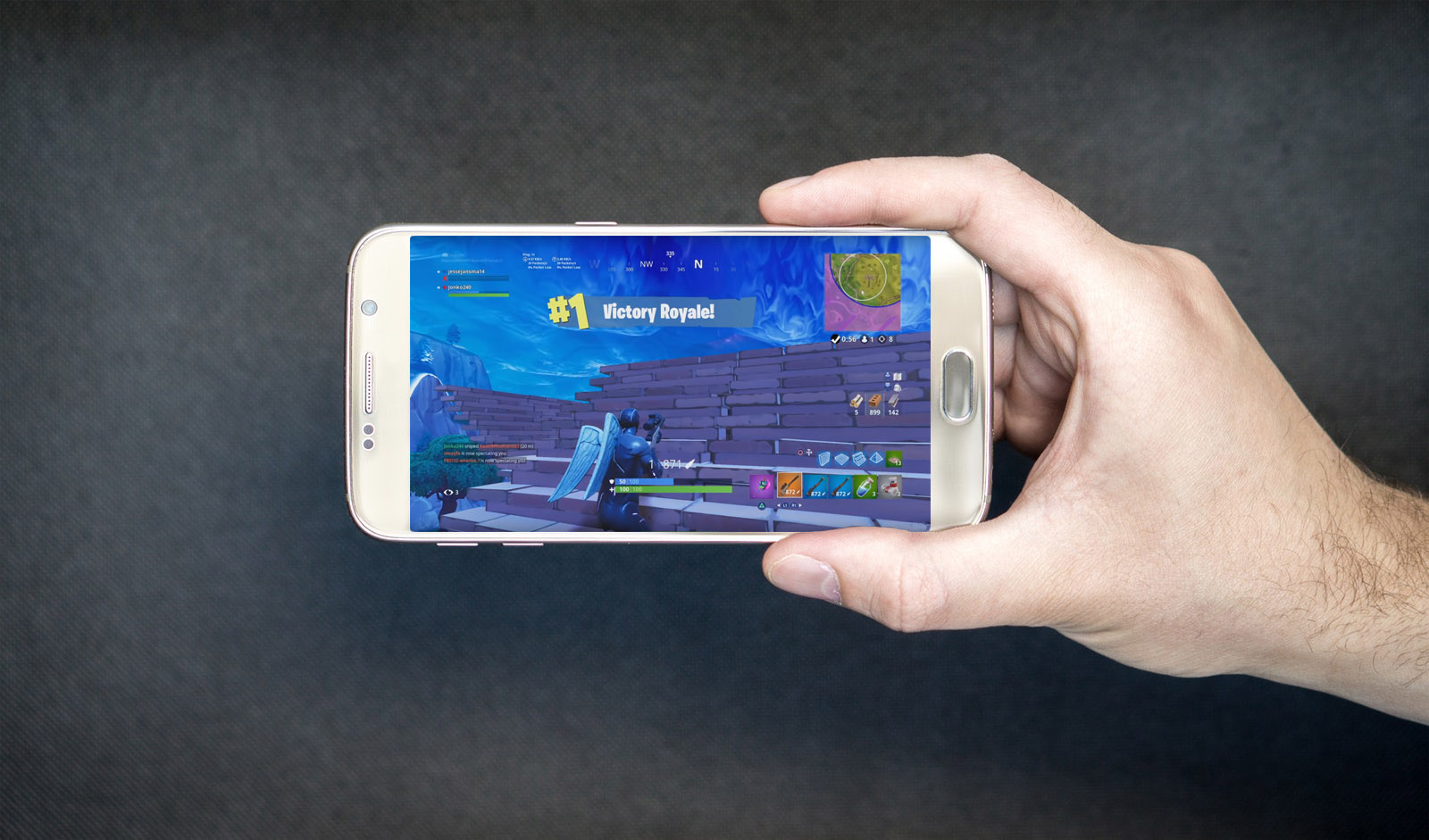 Perhaps the biggest reason for Fortnite's success, however, is the availability of Fortnite on almost every platform on the market today. While PUBG is limited to PCs and the Xbox One as an exclusive game, Fortnite gained popularity after launching as a free-to-play game on every console, not just the PC and the Xbox One. The inclusion of the PS4—the most popular console of the generation, by far—helped to make Fortnite immediately more popular that it was before, but with the game also available on PC and Xbox One, it quickly spread around the battle royale genre. If it seemed like everyone was playing Fortnite, however, things grew even more intense with the launch of the iOS version in March of this year. Suddenly, anyone with an iPhone or an iPad could play Fortnite, helping to explode the game's audience and making it one of the most popular phenomenons on mobile since Pokemon Go in 2016.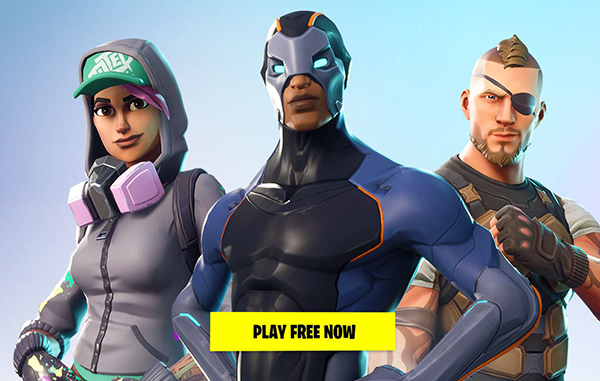 This whole time, however, there's been one major question surrounding the mobile future of Fortnite: where is the Android version? Android is the most popular operating system around the world, trouncing iOS's market share, and in the United States, still holds a slight majority over iOS users (somewhere around 54 percent to iOS's 44 percent). But a search for "Fortnite" on the Google Play Store only provides users with knock-offs and assistant apps, like guides or emoticons based off the game. Despite the game's popularity on mobile platforms, it's been nearly four full months since the launch of Fortnite on iOS and it seems like the Android launch is nowhere in site.
But is that true? Can you play Fortnite on Android, or is all hope lost? If you're still secretly jealous of your iPhone-owning friends, looking at them with envy from the safety of your Samsung Galaxy S9 or your Google Pixel 2, don't worry—we have all the information for you in this guide to Fortnite for Android.
What is Fortnite?
For those not in the know, Fortnite might confuse you when you first hear about the game. If you've been spending months trying to learn what Fortnite is, or what exactly a "battle royale" means, you aren't alone. Searches for "what is fortnite" have shown exceedingly popular throughout 2018, and basic searches for "fortnite" on its own have been just as popular. We'll keep this brief, so if you are already familiar with the history of the game, feel free to skip ahead.
When we say "Fortnite," what gamers and reporters actually mean is Fortnite: Battle Royale, a free-to-play spin-off of developer Epic Games' survival-builder Fortnite. The original Fortnite, also known as Fortnite: Save the World, is a paid early-access game that has been described by Epic as a cross between Minecraft and Left 4 Dead. It's a co-op survival game where you have to gather resources and build "storm shields" to protect yourself from zombie-like monsters that have been spawning from the Earth. The game is largely unrelated—not to mention much less popular—than the free-to-play spinoff, Fortnite: Battle Royale, a game that has come to represent the larger idea of "Fortnite" more than the original title ever could.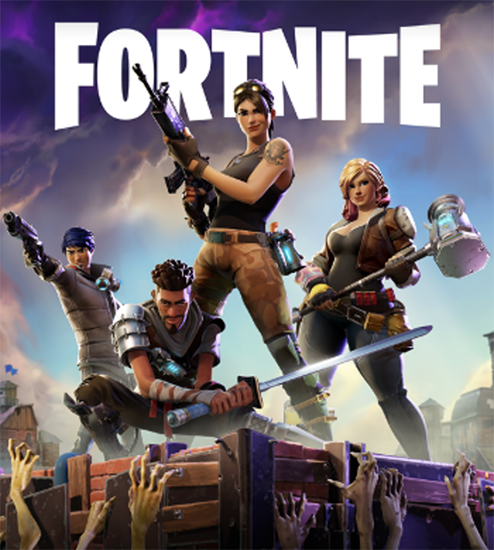 Fortnite is, of course, part of the ever-expanding and ever-popular "battle royale" genre, the newest and hottest multiplayer craze, replacing hero shooters like Overwatch as the popular gaming craze of its time. The term "battle royale" has a long history, but the popular use of the phrase is often drawn to the 1999 Japanese light novel Battle Royale, and its 2000 film adaptation of the same name. Battle Royale told the story of a group of junior high schoolers in Japan who are taken to a remote island and forced to fight to the death by the Japanese government. If the idea of a large group of players fighting to the death in a remote area sounds familiar, you know why. The idea grew in popularity in the United States with the publication of The Hunger Games and its own film adaptations.
The genre in gaming has a long and arduous history, but basically, everything spawned from mods. The video game ARMA 2 was well-known for its modding community, spawning a popular mod called DayZ, a survival zombie game set in a sandbox world. That mod had its own issues with PvP however, thanks to the size of the map, which led Brandon Greene, known online by the alias "PlayerUnknown," to develop the Battle Royale mod for DayZ and ARMA 2. Every battle royale mode and game since has followed the basic idea built by Greene: a large number of players (typically around 100) are dropped into a map, either to fend for themselves or to fight in small groups. Whoever survives until the end (the last man standing) wins the game.
Where Can I Play Fortnite Currently?
Currently, Fortnite is available on almost every modern platform. The Battle Royale spin-off first released for Windows, MacOS, Playstation 4, and Xbox One on September 26th, 2017, and it was that cross-platform availability that helped to build a pretty massive audience of Fortnite players in the shadow of PUBG's success. The game started an early launch on iOS in March of 2018, requiring invites from other accepted players to play on iPhone or iPad, and on April 2nd, 2018, the game had a full launch on the Apple App Store, removing the invitation method altogether. The next platform launch came just over two months later, on June 12th, 2018, when Nintendo announced during their E3 Nintendo Direct that Fortnite would be available on the eShop for Nintendo Switch that day. That version of the game was just as popular as those before it, gaining two million players in just 24 hours following its launch.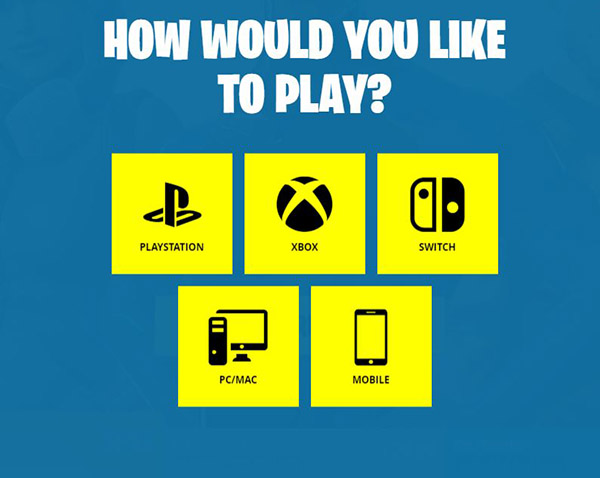 That leaves Android as the one modern platform where Fortnite hasn't become widely available to download yet, making it an outlier compared to most multiplatform games. Minecraft, for example, launched on Android prior to its launch on iOS, and other cross-platform titles like The Witness and XCOM: Enemy Unknown both launched on Android and iOS for purchase.
Is Fortnite Now on Android?
Yes, it absolutely is. On August 9th, at the Samsung Unpacked event in New York City, Samsung announced a number of new gadgets, including the anticipated Galaxy Note 9, the new Galaxy Watch, and a Galaxy Smart Speaker powered by Bixby. Most notably for gamers, however, was the announcement that Fortnite would finally arrive on Android starting today, albeit with a small catch at the end. So while Fortnite is now on Android, there's a chance you might not be able to play it until later this summer—or perhaps, even into the fall. Let's take a look at why there's a limitation on Fortnite, and the phones that can currently install the world's most popular game.
How Do I Play Fortnite on Android?
For the launch of Fortnite on Android, Samsung has decided to partner with Epic Games in the launch of Fortnite, for a few specific reasons. First, it's important to note that Fortnite will never arrive on the Google Play Store, the main app store on Android for almost every single Android user on the market. Epic Games will, instead, offer a special downloader through their website that will require disabling a specific limitation in Android that stops you from installing outside sources, known as APK files. This could potentially be very dangerous, largely because, with the exclusivity for Fortnite sticking to Samsung for the time being, it's very possible that someone could create a malicious file for Fortnite and distribute it to unsuspecting gamers.
So, here's what we'll say for now: if you have one of the following Samsung devices, you can begin playing Fortnite as early as today:
Samsung Galaxy S7 and S7 edge
Samsung Galaxy S8 and S8+
Samsung Galaxy S9 and S9+
Samsung Galaxy Note 8
Samsung Galaxy Note 9 (launching this month)
Samsung Tab S3 and Tab S4
Anyone with one of these devices can grab the APK from the Galaxy App Store on your device, which allows you to download the Fortnite downloader and, in turn, the actual beta of the Android version of the game on your phone. Everyone else, unfortunately, will have to either wait for the wider rollout sometime in the coming weeks, or will have to modify the APK file—something we'll have more information about further below in this guide.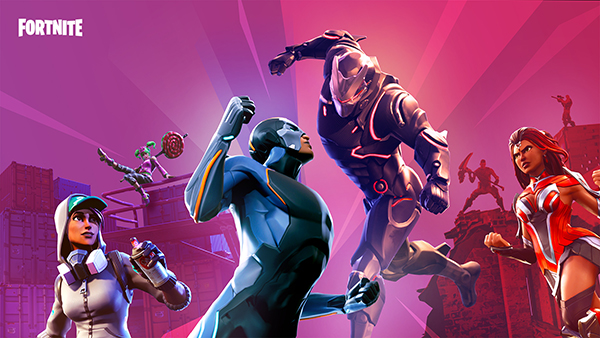 What Devices Will Fortnite Run On?
When we originally published this article in July of 2018, we were concerned about the age of plenty of Android devices, and whether or not older processors had enough power to give the correct amount of juice to Fortnite. especially considering the performance on iOS devices often runs pretty low. Fortnite is a powerful game, and it was originally unclear about what devices would be able to run Fortnite at launch. Thankfully, with the launch of the currently Samsung-exclusive beta, we actually have an answer for you. In addition to the Samsung devices listed above, Samsung has confirmed the following devices on their website:
Google Pixel and Pixel XL
Google Pixel 2 and Pixel 2 XL
Asus ROG Phone, Zenfone 4 Pro, 5Z, and V
Essential Phone (PH-1)
Huawei Honor 10, Honor Play, Mate 10 and Mate 10 Pro, Mate RS, Nova 3, P20 and P20 Pro, V10
LG G5, G6, G7 ThinQ, V20, V30 and V30+
Nokia 8
OnePlus 5 and 5T, 6
Razer Phone
Xiaomi Blackshark, Mi 5, 5S, and 5S Plus; 6 and 6 Plus; Mi 8 and 8 Explorer; 8SE, Mi Mix, Mi Mix 2, Mi Mix 2S, Mi Note 2
ZTE: Axon 7 and 7s, Axon M, Nubia Z17 and Z17s, Nubia Z11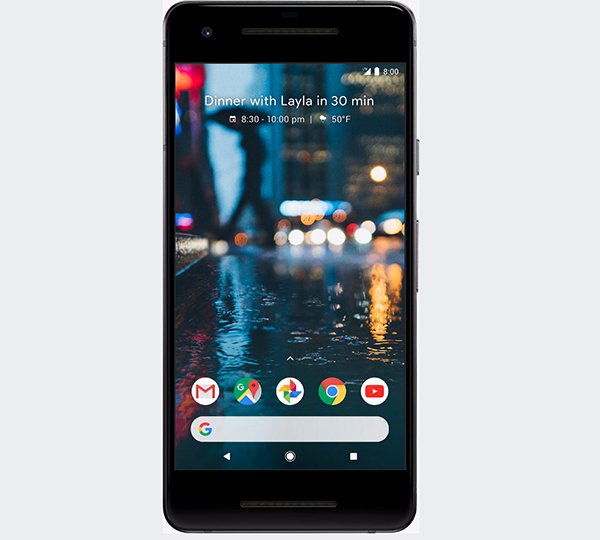 If you aren't seeing your device on this list above, it might still be able to run when the Fortnite beta is rolled out to a larger group of devices outside of Samsung. If your device has the following specs, you should be able to play the game:
OS: 64 bit Android, 5.0 or higher
RAM: 3GB or higher
GPU: Adreno 530 or higher, Mali-G71 MP20, Mali-G72 MP12 or higher
The Adreno 530 is one of the most popular GPUs in Android, and it was included with the Snapdragon 820 processor. If your device has a Snapdragon 820 or higher (Snapdragon 821, 835, and 845), you should be able to run the app on your phone or tablet. However, Epic Games has confirmed a few exceptions on their website, devices that currently are unsupported by Epic Games but are in the process of being developed:
HTC 10, U Ultra, U11 and U11+, U12+
Moto Z and Z Droid, Moto Z2 Force
Sony Xperia XZ and XZs, XZ1, XZ2
Though these devices are currently unsupported, Epic Games has claimed they're working on preparing support for these devices in the short term, which means owners of these devices aren't out of luck. However, it should be noted that we have no timeframe for when support for these devices roll out.
The major throughline in these devices should be obvious: these are all flagship devices, even if they date back to 2016 like the LG G5 or the Galaxy S7. If you have a midrange or low-end phone—think the Moto G-series or most of the Nokia devices on Amazon—you won't ever be gaining support for Fortnite.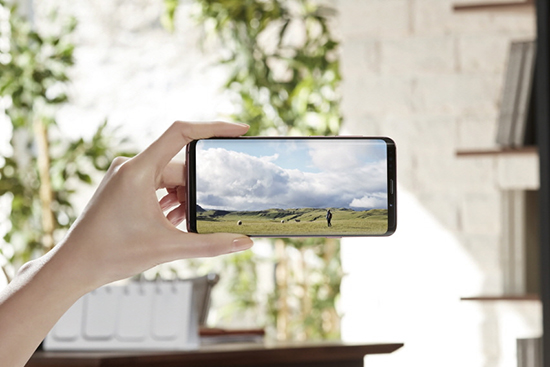 Installing Fortnite on a Samsung Device
If you happen to have one of those flagship Samsung devices, you're in luck. Installing Fortnite is simple and easy, thanks to the exclusivity deal between the two companies. To install Fortnite, head to Epic's website here to request an invite link or open the Galaxy App Store on your device to download the installer. You can also download the APK for the installer here, but you'll need to have a Samsung device in order to properly use it at this time, as the installer checks to see if you're using a supported Samsung device. If you are, you can install the game through those servers without much hold-up.
Installing Fortnite on a non-Samsung Device
Samsung has claimed that their exclusive deal on Fortnite is "for the next few days," though the original rumor stated the deal would last up to a month. If that's true, it might be worth signing up for an invite on Epic's website (again, that link is here) and waiting for the non-Samsung version to roll out. However, if you're interested, user Quinny899 set up a guide on how to port Fortnite to other Android devices (specifically the supported devices listed above), so if you're interested in putting in the work, you can try out this version of the game here.
We recommend waiting for the actual roll out to happen on Epic's time, however, as there's no telling if a dangerous APK file could leak out in the meantime. Remember to be careful if you're downloading and installing random APK files, and only do it if you know the risks attached to performing such installations. If you aren't prepared to take the risks of possibly opening your device up to malware and dangerous forms of software, maybe hold out for the time being.
Will Fortnite Players on Android be Able to Play with iOS Players?
With the official beta for Android now out and widely available, we can finally confirm that, yes, Fortnite on Android will support crossplay with iOS. And actually, not just iOS, but with most other Fortnite players. Fortnite on Android supports crossplay and cross-progression with the following platforms: PlayStation 4, Xbox One, Nintendo Switch, PC and Mac, along with iOS. This is every version of the app currently available, which allows you to play with anyone who already dominates Fortnite.
Of course, it's worth remembering that some of your friends may not be able to play with those on the PS4 version, thanks to Sony's own lack of support for crossplay. So while you can play with a friend on iOS, PC, and PS4, if you include an Xbox One or Switch version in there (or vice versa, replacing the PS4). We're holding out hope that Sony enables crossplay with their platform, so that every version of the game can play together.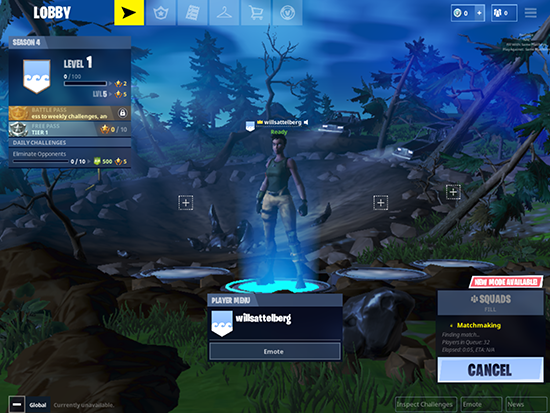 It's also worth remembering that crossplay only happens when you use the Squad Fill feature inside of Fortnite. If you jump into a basic match, you'll only be matched up with those fighting on the same platform you're on. That means PC vs. PC, iOS vs. iOS, Android vs. Android, and so on and so forth.
What can I Play While I Wait for Fortnite on Android?
The unfortunate truth of the matter, at least as of writing, is that there's no good replacement for Fortnite on Android as of yet. Until the game comes out on Android properly (outside of Samsung devices), you'll have to deal with your friends playing the game on iOS or on their consoles. Still, here are some alternate methods to get your battle royale gameplay on, even without the game on Android.
Playing Fortnite on Other Systems: Just because Fortnite isn't on your Android phone or tablet yet doesn't mean you can't play it. The easiest method, of course, is to grab whatever console you have nearby—be it a Nintendo Switch for portable play, or a PS4 or Xbox One for television play—and to download the game for free on those respective platforms. If you don't have access to a console, you can also use the PC or Mac computer you have somewhere in your house. To run Fortnite on a Windows PC, you'll need to be running at least Windows 7 on your computer, and have an Intel Core i3 processor clocked at 2.3GHz or above, complete with Intel's integrated HD 4000 series graphics and 4GB of RAM. Recommended system requirements, of course, involve a Core i5 processor clocked at 2.8GHz or above, and at least 2GB of VRAM with an Nvidia GTX 660 or better. On MacOS, you'll want to be running MacOS Sierra and the best processor/graphics card combination you can.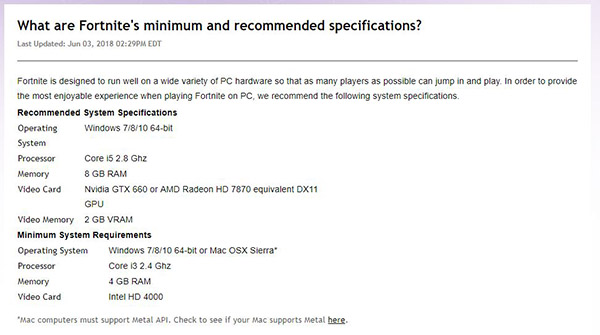 PlayerUnknown's Battlegrounds on Android: Yep, the originator of the battle royale genre happens to also have an Android and iOS port, one that happened to come out right around the same time as Fortnite on iOS. It's not quite what some players will be looking for in terms of Fortnite on Android, but it is a fairly-competent mobile port of PUBG for mobile. The port was handled by Tencent Games, the Chinese mega-corporation that is best known for Arena of Valor on mobile, as well as for being the parent company behind Riot Games, the developer that created League of Legends. We took a look at the game for our best multiplayer list for Android back in March, and found it to be a competently-made port that felt good to play, albeit with a few too many controls to be manageable.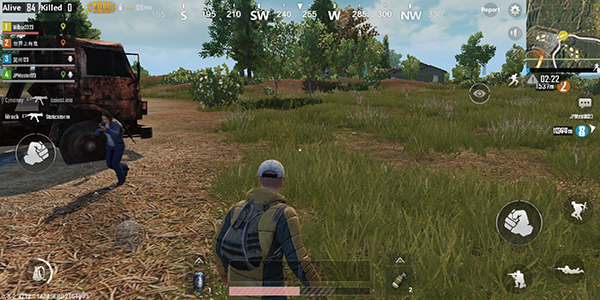 Check out some of the other mobile battle royale games for Android: Fortnite for Android might not be far off, but that doesn't mean you have to wait for Epic Games to release the title to get your action on Android. If you don't want to try out PUBG on Android, you have a wide variety of games you could still manage to check out on Android, all available as free-to-play multiplayer titles. Here's just a few of what Android has to offer.

Rules of Survival: One of the most popular battle royale titles on Android today, Rules of Survival is one of several battle royale games from Chinese developer and publisher NetEase. The game, which is also available for PC, is pretty close to PUBG in terms of gameplay and graphics; close enough, in fact, that the game was one of several sued by Bluehole, the publisher and parent company behind PUBG. Still, that hasn't stopped the game's player base from only growing larger overtime, and in fact, it's one of the biggest battle royale games on Android today.
Garena Free Fire: An older title from developer Garena International, Garena Free Fire follows the same path of expectations you'd expect from mobile battle royale games. The games run about ten minutes in length, which keeps things moving fast on your mobile device. Games are limited to fifty players instead of a full 100, but generally speaking, this actually improves gameplay on mobile. The game works well on high and low-end phones, and has an active player base and a 4.5 on Google Play, the highest on this list.
Pixel's Unknown Battlegrounds: It's not our favorite option on the list, but Pixel's Unknown Battlegrounds is exceptionally popular, making it worth a mention. With over 10 million downloads on Android, the game combines standard battle royale combat with the blocky graphics that Minecraft popularized throughout the last decade. The game has been criticized for its ads and in-app purchases, but if you're looking for something incredibly accessible and great for younger players (thanks to the automated shooting in the game), it's a good starting place.
Last Battleground: Mech: This game builds a battle royale game around the concept of a mech shooter, similar to Titanfall. The game recently added a 5v5 mode that seems to have split the player base, but the original mode still exists, allowing for more basic battle royale gameplay. Whichever mode you choose, it's a decent download.
***
Ultimately, the true game with Fortnite on Android is one of waiting, biding your time until the official release rolls out. If you have a Samsung device, you can jump into the battle right now using the beta software, but otherwise, the game should roll out to all Android devices over the next couple weeks. If you simply can't wait that long, remember that Fortnite is available on a number of platforms, and that the game uses an Epic account that allows you to transfer your gameplay from one device to another, with some limitations.
If you want to get a jumpstart on the Fortnite action, try downloading the game for your PC or Mac, create an Epic account, and play on your computer from your home. When all is said and done, in just a few weeks time—or less!—you can take the fun on the road with you, following the game's official launch on all Android devices.