Are you one of the players worldwide that is having troubles with connecting your PlayStation 4 to the Wifi Network?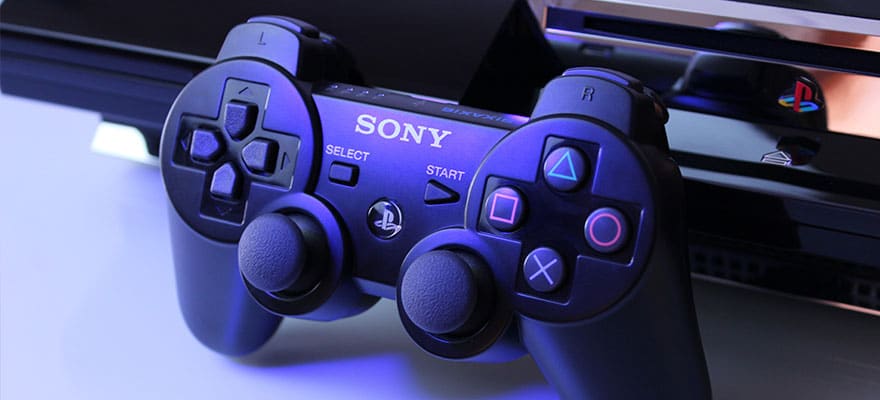 Everybody enjoys a flawless gaming session and pretty much all modern game consoles can connect through WiFi to the Internet, in order to play online with other users from all over the world. Unfortunately, the very common problem is that occasionally PlayStation 4 won't connect to the WiFi networks.
Sometimes even if the game console is connected to WiFi, the connection is very slow or limited which significantly affects the gaming perspective. Usually game consoles won't connect to WiFi network because the WiFi signal is not strong enough or they will connect but you will definitely encounter buffering and lag during your games.
There are many possibilities why your PlayStation can't connect to WiFi, from not configuring the connection properly right to advanced proxy and DNS settings. First you should check that you're connecting your PlayStation to the right WiFi network and using the right password. If you are using public WiFi network, you will probably have to log in from a browser.
One of the solutions is to get your PlayStation or your WiFi router closer to one another. but in case that's not possible you will need to boost your WiFi signal somehow.
However, if this doesn't solve your problem, there are many other reasons why your game console can't connect to WiFi. Today, we will share some of the methods to solve this common problem and we hope some of them will be helpful for you.
Follow the solutions listed below to fix the frustrating PlayStation 4 Internet connection issues:
Check Your Internet Connection
Double check that you are able to connect to the Internet from your location using your home computer, on the same network. If you are not able to connect to the Internet, you will need to contact your Internet Service Provider (ISP) for additional assistance on your account/connection.
Set up your internet connection on PS4
The first thing you need to do is to set up the internet Connection. You can use Wi-Fi or a LAN (Ethernet) cable to connect your PlayStation system to the Internet. Choose (Settings) > [Network] > [Set Up Internet Connection], and then follow the on-screen instructions to setup the network settings.
Restart your game console and router
Sometimes restarting your PlayStation or router can be the easiest way to solve the PS4 won't connect to WiFi problem. Try to turn off your PlayStation completely, then wait for a couple minutes and start up your console and check the internet connection again.
Before turning on the system make sure you unplug your router as well. Then plug it back in, wait until it establish connection, and then start your console. Maybe it will solve PS4 can't connect to wifi problem and your console will run normally after that.
Revert your router to original settings
Other uses shared that resetting their router preferences to original settings fixed their connection problem. In case you don't want to reset your router, make sure to look if there are any other devices blocked from having network connection. If your console is on the blacklist, that explains why you have troubles connecting to the Internet. Just delete the MAC addresses of the particular devices if you're sure you don't want them to be blocked in the future.
Make sure your PlayStation is close enough to the router
Sometimes the connection can be interrupted if your PlayStation is too far away from your router. If you frequently experience unstable performance try moving your PS4 as close to your router as possible to see if that improves your connection. Maybe the WiFi signal was not strong enough and this could solve your problem and in case you are encountering weak connection, it can definitely make it stronger and more enjoyable for your gaming experience.
Disable the "N" mode in the router's settings
Some players confirmed that disabling the N mode in the WiFi settings solved the network connection problem for them. To do this, go to your router's settings where you can find an option with B, G and N mode for your internet connection. Try disabling the N mode and check if the connection works.
Turn Off all Other Devices on the Network
Weak connection on your PlayStation can be caused by interference of other devices, especially if your system is connected to a 2.4Ghz band. Double check how many devices are connected to your WiFi network, such as phones, computers, printers, speakers and other devices. Try turning off any other devices and computers on your wifi network before you start using your PlayStation and see if it makes any difference.
Try changing the WiFi transmission mode
If your console can't connect to WiFi network and other solutions didn't help you so far, you can try changing the transmission mode. For example, many players confirmed on internet forums that dropping the WiFi transmission mode to 54 Mbit/s in the router setup fixed this issue for them. Modifying the transmission mode causes the network to reset itself which can solve the problem with connection difficulties.
Stop all the downloads and video streams
If you are downloading some files on your computer or streaming videos, it could significantly slow down your internet connection which will affect PS4's performance. Make sure your online activities are not interfering with the PS4 connection. Stop all high-consuming internet processes on other devices and then check again.
Try restoring your system settings
To restore system software to its default settings, select (Settings) > [Initialization] > [Restore Default Settings], and then follow the on-screen instructions. Sometimes by mistake or because of a certain update, the system settings can be affected and restoring to the original settings may solve the problem.
PlayStation 4 not connecting after certain update
In some cases, the update file can be corrupt which causes the problem with internet connection. You can try to revert to the previous system version and see if it works after. Unfortunately for many players, a lot of updates can trigger unwanted effects sometimes, which can be frustrating. If you encounter the internet connection problem after some update, make sure to double check if Sony published the new update that solves this error. Sony usually bring a new update in a few days when this occurs.
Modify the DNS settings
Go to the PS4 Menu (XMB) -> scroll right to go to Settings > select Network > choose Set Up Internet Connection

Select Wi-Fi or LAN cable, depending on your connection type.

Set DNS Settings to manual. Use 8.8.8.8 as the Primary DNS and 8.8.4.4 as the Secondary DNS

Set MTU Settings (Automatic) > Proxy Server (Do Not Use) > test your Internet connection to see if the problem persists.

Just in case the DNS server fails to fix the issue, try the following DNS configuration:

Primary DNS: 208.67.222.222

Secondary DNS: 208.67.220.220
Try connecting with a Lan Cable (Ethernet)
If you still cannot connect to the wifi and access your internet via wifi connection then the better alternative will be a LAN connection cable. A LAN cable is far more suitable and better alternative to a wifi as it will give you better internet connection and less lag while playing Ps4 games than a wifi connection. Also using ethernet cable can increase your download speed drastically so using a Lan cable can be a good substitute if your PS4 won't connect to WiFi.
Contact your Internet Service Provider or PS4 support
If none of the steps listed above works for you, you should contact your Internet Service Provider or PlayStation support because the problem could be something different then usual. In case you need to open some ports to get the internet connection working, the support engineers will help you through the process.
Is the problem solved?
We really hope that this article solved your PS4's internet connection problems and that you can finally enjoy playing your favorite games. Please let us know in the comments section which of these solutions worked for your issue, and in case you have some other problem with PS4 internet connection, let us know and we will do our best to find the right answer for you.
What can I do if this did not work?
Contact PlayStation support if this did not solve your error. You can also contact us at khm@gpugames.com
Will the PlayStation 5 have better WIFI?
Yes, the PS5 has been rumored to have much better connection than the previous 4 model.
Can PS4 connect to 5GHz network?
No. You will need a 2.4 GHz network for the PS4 to connect to.