There's a bunch of new discounts and deals on the UK and European PlayStation Stores this week, and as always, there are some absolute bargains to be had for savvy shoppers.
While the PS5 may be just around the corner, there's no harm in investing in some good PS4 game in the meantime, assuming they will carry over to PS5 via backwards compatibility.
The list down below will give you a look at every new discount and deal, along with the previous price, current price, and where applicable, the PS Plus price available to Plus subscribers. Unfortunately, there aren't that many PS Plus discounts in this latest round of deals.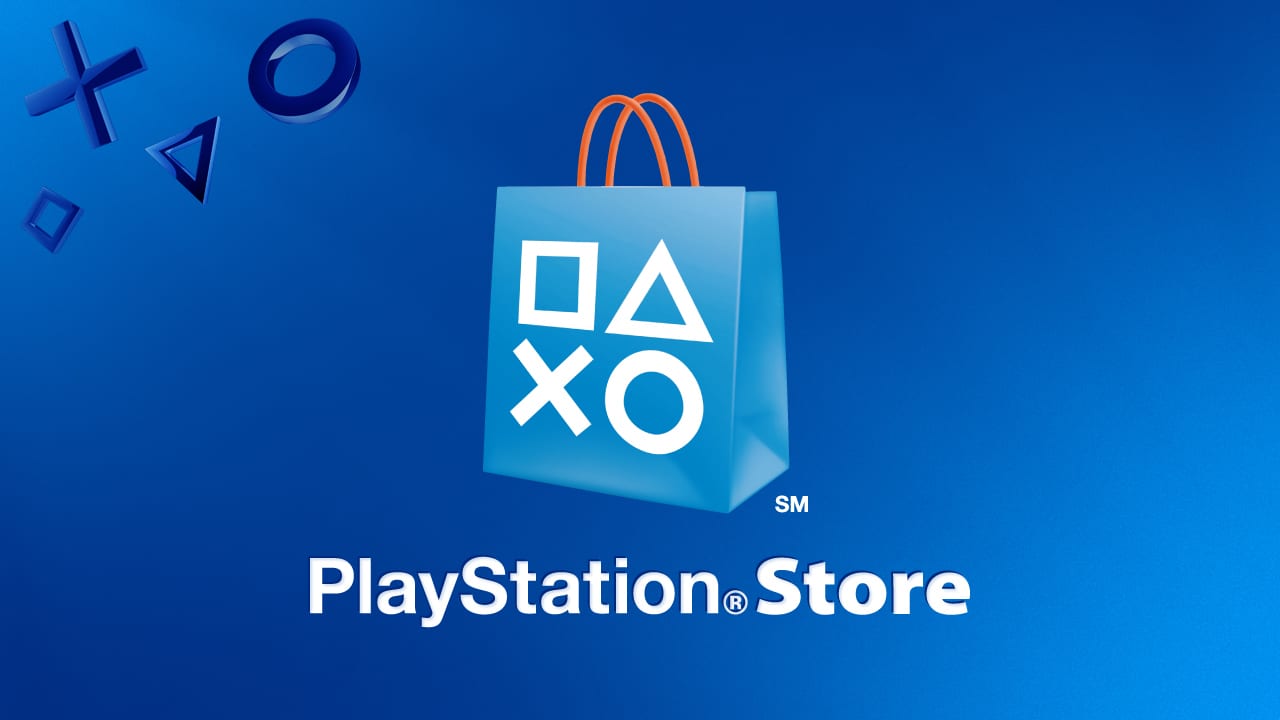 Discount %
Game
Now/Was
PS Plus Price
−31%
Operencia: The Stolen Sun
PS4
£17.49
£24.99
−31%
Stranded Deep
PS4
£11.19
£15.99
−26%
Totally Reliable Delivery Service Deluxe Edition
PS4
£14.24
£18.99
−26%
Totally Reliable Delivery Service
PS4
£8.99
£11.99
−31%
Dread Nautical
PS4
£11.19
£15.99
−51%
Ash Of Gods: Redemption
PS4
£12.49
£24.99
−31%
Book Of Demons
PS4
£13.99
£19.99
−36%
Ganbare! Super Strikers
PS4, PSVita
£5.79
£8.99
−51%
The Surge 1 And 2 — Dual Pack
PS4
£24.99
£49.99
−46%
Roundguard
PS4
£7.69
£13.99
−44%
Monster Energy Supercross — The Official Videogame 3
PS4
£28.49
£49.99
−41%
Foxyland 2
PS4, PSVita
£2.99
£4.99
−37%
One Punch Man: A Hero Nobody Knows
PS4
£31.99
£49.99
−30%
One Punch Man: A Hero Nobody Knows Deluxe Edition
PS4
£42.59
£59.99
−38%
Zero Zero Zero Zero
PS4, PSVita
£2.49
£3.99
−35%
Willy Jetman: Astromonkey´S Revenge
PS4
£7.91
£11.99
−31%
Darksiders Genesis
PS4
£24.49
£34.99
−51%
Sniper Ghost Warrior Contracts
PS4
£17.49
£34.99
−51%
Football Game
PS4, PSVita
£1.99
£3.99
−56%
Deep Space Rush
PS4, PSVita
£1.79
£3.99
−28%
Foxyland
PS4, PSVita
£2.89
£3.99
−28%
One Night Stand
PS4
£2.89
£3.99
−52%
Jurassic World Evolution: Jurassic Park Edition
PS4
£28.61
£52.99
£25.96
−41%
Delta Squad
PS4
£2.99
£4.99
−51%
Where The Water Tastes Like Wine
PS4
£9.49
£18.99
−31%
Wattam
PS4
£11.19
£15.99
−61%
The Surge 2
PS4
£22.49
£44.99
£17.99
−38%
Just Dance 2020
PS4
£24.99
£39.99
−51%
Super Box Land Demake
PS4, PSVita
£1.99
£3.99
−51%
Just Ignore Them
PS4, PSVita
£1.99
£3.99
−63%
Grid Ultimate Edition
PS4
£23.64
£54.99
£20.89
−51%
Paradox Soul
PS4, PSVita
£1.99
£3.99
−51%
Wolfenstein: Cyberpilot
PS4
£7.49
£14.99
−51%
Gravity Duck
PS4, PSVita
£1.99
£3.99
−51%
Himno
PS4, PSVita
£1.99
£3.99
−58%
Mekabolt
PS4, PSVita
£1.69
£3.99
−85%
F1 2019
PS4
£11.54
£54.99
£8.79
−51%
Cybarian: The Time Travelling Warrior
PS4, PSVita
£1.99
£3.99
−58%
Super Wiloo Demake
PS4, PSVita
£1.69
£3.99
−51%
Valkyria Chronicles 4 Complete Edition
PS4
£19.99
£39.99
−28%
Bouncy Bullets
PS4, PSVita
£2.89
£3.99
−41%
Wreckfest: Drive Hard. Die Last. Deluxe Edition
PS4
£29.99
£49.99
−66%
Greedfall
PS4
£17.99
£44.99
£15.74
−51%
Warlock's Tower
PS4
£1.99
£3.99
−56%
Streets Of Rogue
PS4
£7.19
£15.99
−41%
Wreckfest: Drive Hard. Die Last.
PS4
£20.99
£34.99
−41%
My Big Sister
PS4, PSVita
£2.99
£4.99
−61%
Distraint: Deluxe Edition
PS4, PSVita
£1.99
£4.99
−59%
Judgment
PS4
£20.99
£49.99
−55%
Lovecraft´S Untold Stories
PS4
£5.51
£11.99
−56%
Mochi Mochi Boy
PS4, PSVita
£1.79
£3.99
−68%
Rage 2: Deluxe Edition
PS4
£23.09
£69.99
−72%
Rage 2
PS4
£14.49
£49.99
−61%
My Time At Portia
PS4
£9.99
£24.99
−54%
Legend Of The Skyfish
PS4
£2.99
£6.49
−51%
Sagebrush
PS4
£2.49
£4.99
−51%
Attack Of The Toy Tanks
PS4, PSVita
£1.99
£3.99
−51%
Hoggy2
PS4, PSVita
£1.99
£3.99
−66%
The Escapists 2 — Game Of The Year Edition
PS4
£8.39
£23.99
−62%
Devious Dungeon 2
PS4, PSVita
£2.49
£6.49
−51%
Neon Junctions
PS4, PSVita
£1.99
£3.99
−51%
Iron Snout
PS4, PSVita
£1.99
£3.99
−66%
Graveyard Keeper
PS4
£5.59
£15.99
−51%
Kingdom Come: Deliverance Royal Edition
PS4
£17.49
£34.99
−51%
Killing Floor: Double Feature
PS4
£16.49
£32.99
−56%
Zeroptian Invasion
PS4, PSVita
£1.79
£3.99
−84%
F1 2019 Legends Edition Senna And Prost
PS4
£14.29
£64.99
£11.04
−38%
Back In 1995
PS4, PSVita
£4.99
£7.99
−51%
Fade To Silence
PS4
£12.49
£24.99
−51%
Metagal
PS4, PSVita
£1.99
£3.99
−56%
Access Denied
PS4, PSVita
£1.79
£3.99
−54%
I And Me
PS4, PSVita
£3.69
£7.99
−56%
Bird Game +
PS4
£1.79
£3.99
−51%
Daggerhood
PS4, PSVita
£1.99
£3.99
−65%
One Piece World Seeker
PS4
£19.79
£54.99
−61%
Jagged Alliance: Rage!
PS4
£9.99
£24.99
−76%
Hello Neighbor Hide And Seek
PS4
£7.49
£29.99
−77%
Hello Neighbor Bundle
PS4
£11.99
£49.99
−51%
Super Weekend Mode
PS4, PSVita
£1.99
£3.99
−51%
Darksiders III Blades And Whip Edition
PS4
£44.99
£89.99
−51%
Darksiders III Digital Deluxe Edition
PS4
£34.99
£69.99
−51%
Darksiders III
PS4
£24.99
£49.99
−54%
I Am The Hero
PS4, PSVita
£3.69
£7.99
−51%
Tetris Effect
PS4
£17.49
£34.99
−61%
Genesis Alpha One
PS4
£9.99
£24.99
−71%
11-11 Memories Retold
PS4
£5.99
£19.99
−71%
Freaky Awesome
PS4
£2.99
£9.99
−83%
Starlink: Battle For Atlas
PS4
£11.99
£69.99
−69%
Call Of Cthulhu
PS4
£12.94
£34.99
£11.19
−61%
Distrust
PS4
£5.19
£12.99
−66%
Planet Alpha
PS4
£5.59
£15.99
−71%
Lego DC Super-Villains
PS4
£14.99
£49.99
−76%
Hello Neighbor
PS4
£6.24
£24.99
−61%
Fullblast
PS4, PSVita
£1.99
£4.99
−61%
The Witch And The Hundred Knight Wicked Bundle
PS4
£21.99
£54.99
−71%
Lego The Incredibles
PS4
£14.39
£47.99
−51%
Valkyria Chronicles 4
PS4
£12.49
£24.99
−51%
Disgaea 5 Complete Bundle
PS4
£17.49
£34.99
−61%
Life Is Strange 2 Complete Season
PS4
£13.19
£32.99
−61%
Mugsters
PS4
£3.99
£9.99
−71%
We Happy Few Season Pass
PS4
£5.99
£19.99
−76%
We Happy Few Digital Deluxe
PS4
£16.24
£64.99
−68%
Onrush Deluxe Edition
PS4
£8.24
£24.99
−71%
We Happy Few
PS4
£14.99
£49.99
−71%
Prison Architect: Escape Mode Bundle
PS4
£8.69
£28.99
−76%
Black Clover: Quartet Knights
PS4
£11.99
£47.99
−68%
Black Clover: Quartet Knights Deluxe Edition
PS4
£17.48
£52.99
−61%
Donut County
PS4
£3.99
£9.99
−71%
Guts And Glory
PS4
£3.59
£11.99
−51%
Touhou Genso Wanderer Reloaded
PS4
£19.99
£39.99
−66%
Yoku's Island Express
PS4
£5.59
£15.99
−71%
Unravel Yarny Bundle
PS4
£7.49
£24.99
−76%
Cities: Skylines + Surviving Mars
PS4
£12.49
£49.99
−49%
Far Cry 3 Classic Edition
PS4
£12.99
£24.99
−76%
Agony
PS4
£3.99
£15.99
−66%
Anima: Gate Of Memories — The Nameless Chronicles
PS4
£5.59
£15.99
−66%
Anima: Gate Of Memories — Arcane Edition
PS4
£8.74
£24.99
−51%
The Lost Child
PS4
£22.49
£44.99
−72%
Mx Vs Atv All Out
PS4
£12.99
£44.99
−75%
Far Cry 5
PS4
£12.99
£49.99
−61%
The Witch And The Hundred Knight 2
PS4
£17.99
£44.99
−71%
The Council — Complete Season
PS4
£5.99
£19.99
−76%
Metal Gear Survive
PS4
£8.74
£34.99
−62%
Devious Dungeon
PS4, PSVita
£2.49
£6.49
−51%
Killing Floor: Incursion
PS4
£7.99
£15.99
−61%
The 25Th Ward: The Silver Case
PS4
£9.99
£24.99
−58%
League Of Evil
PS4, PSVita
£1.69
£3.99
−68%
De Blob 2
PS4
£8.24
£24.99
−61%
Gorogoa
PS4
£4.79
£11.99
−71%
Titan Quest
PS4
£7.49
£24.99
−72%
The Seven Deadly Sins: Knights Of Britannia
PS4
£13.91
£47.99
−49%
Kingdom Come: Deliverance
PS4
£12.99
£24.99
−51%
Rad Rodgers
PS4
£7.99
£15.99
−81%
Black Mirror
PS4
£6.99
£34.99
−76%
We Sing Pop
PS4
£6.24
£24.99
−58%
Twin Robots
PS4, PSVita
£1.69
£3.99
−36%
Horizon Zero Dawn Complete Edition
PS4
£10.39
£15.99
−58%
Squareboy Vs Bullies: Arena Edition
PS4, PSVita
£1.69
£3.99
−71%
Nightmare Boy
PS4
£2.99
£9.99
−61%
De Blob
PS4
£6.39
£15.99
−61%
Blasting Agent: Ultimate Edition
PS4, PSVita
£0.99
£2.49
−51%
Yomawari: Midnight Shadows
PS4
£12.49
£24.99
−61%
Resident Evil 7 Biohazard Gold Edition
PS4
£13.99
£34.99
−61%
Touhou Kobuto V: Burst Battle
PS4
£9.99
£24.99
−41%
Demon Gaze II
PS4
£26.99
£44.99
−71%
Lego Marvel Super Heroes 2
PS4
£14.39
£47.99
−75%
Assassin's Creed Origins
PS4
£12.99
£49.99
−61%
Mudrunner
PS4
£11.99
£29.99
−61%
Elex
PS4
£19.99
£49.99
−61%
Windjammers
PS4, PSVita
£4.79
£11.99
−61%
Ys VIII: Lacrimosa Of Dana
PS4
£19.19
£47.99
−64%
Nioh – Complete Edition
PS4
£12.94
£34.99
−68%
Danganronpa V3: Killing Harmony
PS4
£16.49
£49.99
−64%
Resident Evil Revelations 1 And 2 Bundle
PS4
£12.94
£34.99
−76%
Pillars Of Eternity: Complete Edition
PS4
£11.24
£44.99
−81%
Sine Mora Ex
PS4
£3.19
£15.99
−68%
Danganronpa Another Episode: Ultra Despair Girls
PS4
£8.24
£24.99
−71%
Cities: Skylines — PlayStation 4 Edition
PS4
£10.49
£34.99
−61%
The Silver Case
PS4
£9.99
£24.99
−64%
Anoxemia
PS4
£2.40
£6.49
−61%
The Escapists 2
PS4
£7.99
£19.99
−76%
We Are The Dwarves
PS4
£2.99
£11.99
−66%
What Remains Of Edith Finch
PS4
£5.59
£15.99
−66%
Lock's Quest
PS4
£5.59
£15.99
−56%
Micro Machines World Series
PS4
£4.04
£8.99
−61%
Aven Colony
PS4
£9.99
£24.99
−61%
Demon's Crystals
PS4
£1.59
£3.99
−75%
Vostok Inc.
PS4
£3.37
£12.99
−61%
Birthdays The Beginning
PS4
£13.99
£34.99
−81%
Sniper Ghost Warrior 3 Season Pass Edition
PS4
£6.99
£34.99
−76%
Outlast 2
PS4
£6.24
£24.99
−66%
Speedrunners Deluxe Bundle
PS4
£4.89
£13.99
−66%
Speedrunners
PS4
£2.79
£7.99
−76%
Accel World Vs. Sword Art Online
PS4
£11.24
£44.99
−76%
Cladun Returns: This Is Sengoku!
PS4
£3.99
£15.99
−81%
Bulletstorm: Full Clip Edition Duke Nukem Bundle
PS4
£9.39
£46.99
−76%
Lego City Undercover
PS4
£11.99
£47.99
−89%
Bulletstorm: Full Clip Edition
PS4
£4.19
£34.99
−51%
God Wars Future Past
PS4
£22.49
£44.99
−73%
Chroma Squad
PS4
£3.29
£11.99
−61%
Tom Clancy's Ghost Recon Wildlands — Standard Edition
PS4
£15.99
£39.99
−61%
Wonder Boy: The Dragon's Trap
PS4
£6.39
£15.99
−51%
Nioh
PS4
£7.99
£15.99
−61%
Ys Origin
PS4
£6.39
£15.99
−51%
Danganronpa 1/2 Reload
PS4
£17.49
£34.99
−66%
Lethal VR
PS4
£4.19
£11.99
−61%
Pinball Fx2 VR
PS4
£4.79
£11.99
−76%
Necropolis: A Diabolical Dungeon Delve
PS4
£3.99
£15.99
−76%
The Escapists: Supermax Edition
PS4
£4.49
£17.99
−51%
Touhou Genso Wanderer
PS4
£22.49
£44.99
−71%
Touhou Double Focus
PS4
£4.79
£15.99
−74%
Killing Floor 2
PS4
£6.74
£24.99
−51%
Dragon Ball Xenoverse 2
PS4
£7.99
£15.99
−76%
Titanfall 2 Standard Edition
PS4
£4.49
£17.99
−51%
Naruto Shippuden: Ultimate Ninja Storm 4 Road To Boruto
PS4
£19.99
£39.99
−74%
The Crew Ultimate Edition
PS4
£11.99
£44.99
−75%
Watch Dogs 2
PS4
£12.99
£49.99
−76%
The Dwarves
PS4
£8.74
£34.99
−76%
We Sing
PS4
£6.24
£24.99
−76%
Zenith
PS4
£3.99
£15.99
−51%
Rez Infinite
PS4
£12.49
£24.99
−51%
Batman: Arkham VR
PS4
£7.99
£15.99
−72%
Hatsune Miku: Project Diva X
PS4
£10.72
£36.99
−91%
Four Sided Fantasy
PS4
£0.79
£7.99
−71%
Dead Island Retro Revenge
PS4
£1.19
£3.99
−71%
Clustertruck
PS4
£3.59
£11.99
−51%
Tokyo Twilight Ghost Hunters: Daybreak Special Gigs
PS4
£7.99
£15.99
−81%
Dead Synchronicity: Tomorrow Comes Today
PS4
£3.19
£15.99
−61%
Touhou Genso Rondo: Bullet Ballet
PS4
£9.99
£24.99
−75%
Ginger: Beyond The Crystal
PS4
£4.15
£15.99
−51%
Grand Kingdom
PS4
£19.99
£39.99
−61%
Psycho-Pass: Mandatory Happiness
PS4
£17.99
£44.99
−81%
Lifeless Planet: Premier Edition
PS4
£3.19
£15.99
−61%
Odin Sphere Leifthrasir
PS4
£19.99
£49.99
−66%
Heart&Slash
PS4
£5.59
£15.99
−75%
Lego Star Wars: The Force Awakens Deluxe Edition
PS4
£13.77
£52.99
−71%
Prison Architect: PlayStation 4 Edition
PS4
£5.99
£19.99
−81%
Tumblestone
PS4
£4.99
£24.99
−68%
Castles
PS4
£1.31
£3.99
−81%
Homefront: The Revolution 'Freedom Fighter' Bundle
PS4
£6.99
£34.99
−76%
Homefront: The Revolution
PS4
£3.99
£15.99
−76%
Dead Island Definitive Edition
PS4
£3.24
£12.99
−76%
Dead Island: Riptide Definitive Edition
PS4
£3.24
£12.99
−66%
Party Hard
PS4
£3.49
£9.99
−81%
One Piece Burning Blood
PS4
£9.99
£49.99
−66%
Anima: Gate Of Memories
PS4
£5.59
£15.99
−61%
The Witch And The Hundred Knight: Revival Edition
PS4
£13.99
£34.99
−81%
Battle Worlds: Kronos
PS4
£3.19
£15.99
−51%
Naruto Shippuden: Ultimate Ninja Storm 4
PS4
£7.99
£15.99
−85%
Project Cars — Game Of The Year Edition
PS4
£7.19
£44.99
−76%
Unravel
PS4
£3.74
£14.99
−81%
Dirt Rally
PS4
£3.99
£15.99
£3.19
−66%
Sheltered
PS4
£3.49
£9.99
−76%
The Escapists + The Escapists: The Walking Dead Collection
PS4
£4.99
£19.99
−76%
The Escapists: The Walking Dead
PS4
£3.74
£14.99
−61%
Pang Adventures
PS4
£3.19
£7.99
−86%
Mx Vs. Atv Supercross Encore
PS4
£3.74
£24.99
−58%
Bloodborne: Game Of The Year Edition
PS4
£12.89
£29.99
−81%
Alien: Isolation — The Collection
PS4
£9.59
£47.99
−81%
Dragon Age: Inquisition — Game Of The Year Edition
PS4
£4.99
£24.99
−71%
Dishonored Definitive Edition
PS4
£8.99
£29.99
−64%
Lego Marvel's Avengers
PS4
£11.09
£29.99
−76%
Beyond Eyes
PS4
£2.49
£9.99
−76%
Tales Of Zestiria — Digital Standard Edition
PS4, PS3
£6.19
£24.99
−71%
Resident Evil Revelations 2 Deluxe Edition
PS4
£7.49
£24.99
−81%
The Book Of Unwritten Tales 2
PS4
£4.99
£24.99
−81%
Overruled!
PS4
£1.99
£9.99
−76%
Watch_Dogs Complete Edition
PS4
£6.19
£24.99
−81%
The Bridge
PS4, PS3, PSVita
£1.59
£7.99
−63%
Tembo The Badass Elephant
PS4
£3.79
£9.99
−76%
The Escapists
PS4
£3.74
£14.99
−76%
Project Cars
PS4
£3.99
£15.99
−71%
Onechanbara Z2: Chaos
PS4
£5.99
£19.99
−81%
Arcania — The Complete Tale
PS4
£3.19
£15.99
−44%
Dark Souls II: Scholar Of The First Sin
PS4
£8.99
£15.99
−71%
Schrödinger's Cat And The Raiders Of The Lost Quark
PS4
£2.21
£7.39
−76%
Resident Evil Revelations 2 — Season Pass
PS4
£3.99
£15.99
−76%
Saints Row IV: Re-Elected
PS4
£3.99
£15.99
−78%
Saints Row IV: Re-Elected And Gat Out Of Hell
PS4
£5.74
£24.99
−76%
Saints Row: Gat Out Of Hell
PS4
£3.99
£15.99
−91%
Zombie Army Trilogy
PS4
£4.49
£44.99
−81%
Alien: Isolation
PS4
£5.99
£29.99
−51%
Middle-Earth: Shadow Of Mordor
PS4
£7.99
£15.99
−71%
Akiba's Trip: Undead And Undressed
PS4
£8.99
£29.99
−91%
Flockers
PS4
£1.99
£19.99
−51%
Killzone Shadow Fall And Season Pass Bundle
PS4
£12.49
£24.99
−91%
Murdered: Soul Suspect
PS4
£1.59
£15.99
−91%
Thief
PS4
£1.59
£15.99
−79%
Outlast
PS4
£3.29
£15.49
−81%
Xenon Valkyrie+
PS4, PSVita
£1.59
£7.99
−38%
Red Bow
PS4, PSVita
£2.49
£3.99
−81%
Riddled Corpses Ex
PS4, PSVita
£1.59
£7.99
−41%
Reed Remastered
PS4, PSVita
£2.39
£3.99
−51%
Super Destronaut DX
PS4, PSVita
£1.99
£3.99
−70%
36 Fragments Of Midnight
PS4, PSVita
£0.75
£2.49
−54%
Peasant Knight
PS4, PSVita
£1.15
£2.49
−86%
Demetrios — The Big Cynical Adventure
PS4, PSVita
£1.19
£7.99
−76%
Lego Marvel Super Heroes
PS4
£8.74
£34.99
−61%
Pinball Fx2 VR Ultimate Bundle
PS4
£9.99
£24.99
−51%
Milo's Quest
PS4, PSVita
£1.99
£3.99
Source: PS Prices