With the world coming to a standstill and more and more of us being forced to shut ourselves in at home, it's the perfect time for a massive sale on the PlayStation Store with loads of great games discounted.
If like me, you're in the European mainland, you're likely not in school or work, unlike our poor friends in the UK. It's awfully boring, but there are ways to alleviate the boredom. You could exercise, read a book, do some home cooking, or maybe, just maybe play a game or two. I've not exercised, I'm allergic to books without pictures, and me in the kitchen is probably more dangerous than the actual virus, so games it is then!
The UK and European PlayStation Stores have got a massive sale running right now with over 360 games on sale. There are a few extra discounts for PS Plus members, but this sale is really for everyone. The full list of discounts is down below, but before you go ferreting through the list to find your next backlog babe, don't forget to do some exercise. If you're stuck at home for the next few weeks, it's important to keep healthy. Games are great, but your wellbeing is important, too. Keep moving, eat well, and take care of yourself.
Right, enough of my "I love you, please don't die" crap. Here are your deals.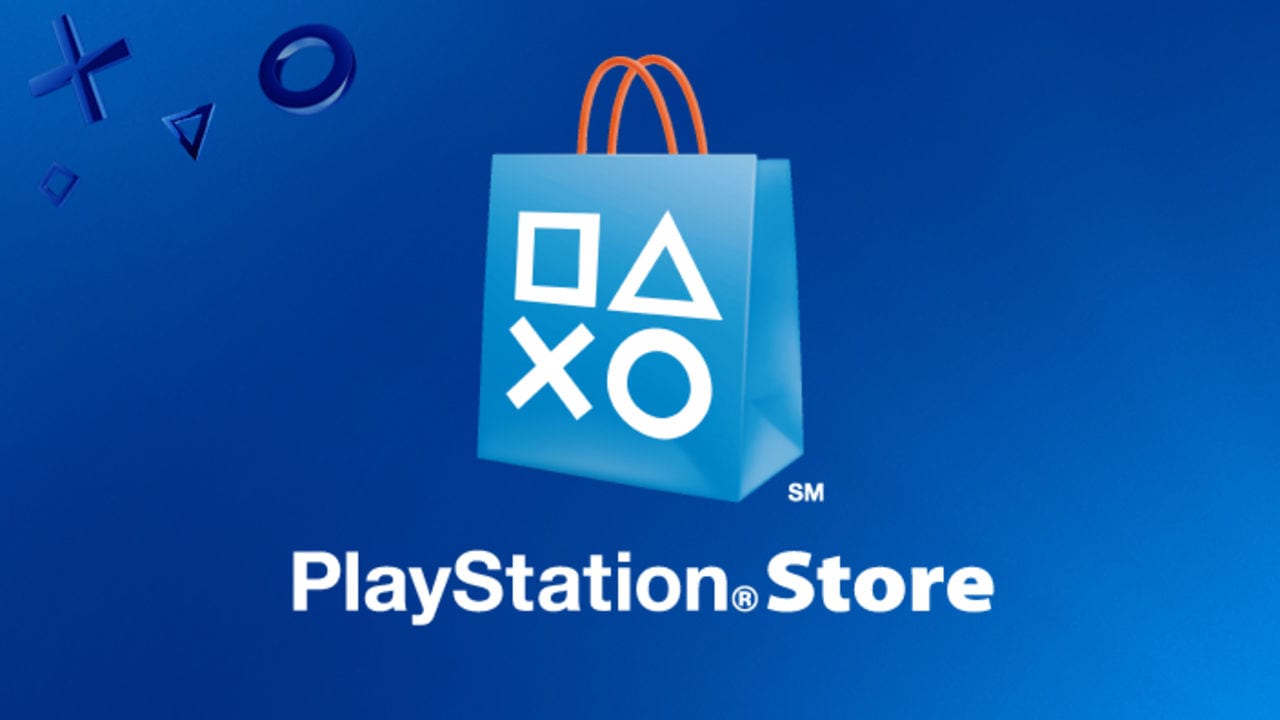 Discount
Game
Now/Was
Price PS+
−55%
Citadel: Forged With Fire
PS4
£15.99
£34.99
−31%
Pillars Of Eternity II: Deadfire — Ultimate Edition
PS4
£34.99
£49.99
−26%
Arise: A Simple Story
PS4
£11.99
£15.99
−60%
Bee Simulator
PS4
£15.99
£34.99
£14.24
−61%
The Unicorn Princess
PS4
£9.99
£24.99
−61%
Ski Jumping Pro VR
PS4
£7.99
£15.99
£6.39
−43%
Ao Tennis 2
PS4
£29.99
£47.99
£27.59
−45%
Mini Motor Racing X Digital Deluxe Edition
PS4
£15.99
£28.99
−31%
Mini Motor Racing X
PS4
£13.99
£19.99
−71%
WWE 2K20 Deluxe Edition
PS4
£25.49
£84.99
−41%
Monster Energy Supercross 3 — Special Edition
PS4
£41.99
£69.99
−41%
Monster Energy Supercross — The Official Videogame 3
PS4
£29.99
£49.99
−49%
Narcos: Rise Of The Cartels
PS4
£12.99
£24.99
−65%
Farmer's Dynasty Deluxe Edition
PS4
£15.99
£44.99
−63%
Farmer's Dynasty
PS4
£14.99
£39.99
−36%
Rugby 20
PS4
£34.99
£49.99
£32.49
−37%
Espire 1: VR Operative
PS4
£15.99
£24.99
−38%
The Walking Dead: The Telltale Definitive Series
PS4
£24.99
£39.99
−26%
Lonely Mountains: Downhill
PS4
£11.99
£15.99
−63%
The Bard's Tale IV: Director's Cut
PS4
£12.99
£34.99
−21%
Decay Of Logos
PS4
£12.79
£15.99
−30%
Knights And Bikes
PS4
£11.99
£16.99
−61%
NHL 20 Deluxe Edition
PS4
£27.99
£69.99
−61%
NHL 20 Ultimate Edition
PS4
£31.99
£79.99
−61%
NHL 20
PS4
£23.99
£59.99
−72%
Tour De France 2019
PS4
£12.99
£44.99
−51%
Age Of Wonders: Planetfall Deluxe Edition
PS4
£24.99
£49.99
−54%
Age Of Wonders: Planetfall Premium Edition
PS4
£34.99
£74.99
−56%
Age Of Wonders: Planetfall
PS4
£19.99
£44.99
−69%
The Fisherman — Fishing Planet
PS4
£15.99
£49.99
−56%
Train Sim World 2020 Deluxe Edition
PS4
£17.99
£39.99
−43%
Super Monkey Ball: Banana Blitz HD
PS4
£19.99
£34.99
−56%
Devil May Cry 5 Deluxe Edition (With Red Orbs)
PS4
£19.99
£44.99
−59%
Train Sim World 2020 Collector's Edition
PS4
£19.99
£47.99
−49%
Train Sim World 2020
PS4
£12.99
£24.99
−38%
Readyset Heroes
PS4
£9.99
£15.99
−34%
Monster Hunter World: Iceborne Master Edition Digital Deluxe
PS4
£38.85
£57.99
−74%
Ghost Recon Breakpoint
PS4
£15.99
£59.99
−55%
Plants Vs. Zombies: Battle For Neighborville
PS4
£15.99
£34.99
−51%
The Surge 2 — Premium Edition
PS4
£29.99
£59.99
−36%
The Blackout Club
PS4
£12.99
£19.99
−43%
Indivisible
PS4
£19.99
£34.99
−56%
WRC 8 Deluxe Edition Fia World Rally Championship
PS4
£29.99
£59.99
£26.99
−74%
WRC 8 Fia World Rally Championship
PS4
£15.99
£49.99
£13.49
−74%
Fia European Truck Racing Championship
PS4
£15.99
£49.99
£13.49
−59%
American Fugitive
PS4
£7.39
£17.99
−49%
Everybody's Golf VR
PS4
£12.99
£24.99
−37%
Riverbond
PS4
£11.49
£17.99
−36%
Bloodstained: Ritual Of The Night
PS4
£22.74
£34.99
−49%
Fade To Silence
PS4
£12.99
£24.99
−51%
Puyo Puyo Champions
PS4
£3.99
£7.99
−65%
Rage 2: Deluxe Edition
PS4
£24.99
£69.99
−67%
Rage 2
PS4
£16.99
£49.99
−67%
Warhammer: Chaosbane Magnus Edition
PS4
£24.99
£64.99
£21.74
−76%
Space Junkies
PS4
£3.99
£15.99
−68%
Warhammer: Chaosbane Deluxe Edition
PS4
£19.99
£52.99
£17.34
−63%
Outward
PS4
£12.99
£34.99
−74%
Warhammer: Chaosbane
PS4
£15.99
£49.99
£13.49
−61%
Earth Defense Force: Iron Rain Ultimate Edition
PS4
£36.99
£73.99
£29.59
−41%
Generation Zero
PS4
£14.99
£24.99
−61%
Earth Defense Force: Iron Rain
PS4
£24.99
£49.99
£19.99
−80%
Motogp 19
PS4
£12.99
£49.99
£10.49
−51%
Immortal Legacy: The Jade Cipher
PS4
£7.99
£15.99
−60%
Puyo Puyo Tetris
PS4
£6.49
£15.99
−36%
Gun Club VR
PS4
£12.99
£19.99
−31%
Rico
PS4
£11.19
£15.99
−51%
Mutant Year Zero: Road To Eden
PS4
£14.49
£28.99
−55%
Monster Boy And The Cursed Kingdom
PS4
£14.99
£32.99
−56%
Resident Evil 2 Deluxe Edition
PS4
£19.99
£44.99
−76%
Hellfront: Honeymoon
PS4
£1.99
£7.99
−49%
Genesis Alpha One
PS4
£12.99
£24.99
−61%
Earth Defense Force 5 Deluxe Edition
PS4
£32.23
£61.99
£24.79
−75%
Spike Volleyball
PS4
£12.99
£49.99
−64%
Soulcalibur Ⅵ
PS4
£19.99
£54.99
−59%
Earth Defense Force 5
PS4
£21.59
£39.99
£16.79
−76%
Riot — Civil Unrest
PS4
£3.99
£15.99
−69%
Lego DC Super-Villains
PS4
£15.99
£49.99
−51%
Road Redemption
PS4
£7.99
£15.99
−63%
Assassin's Creed Odyssey — Gold Edition
PS4
£30.39
£79.99
−64%
Battlefield V Year 2 Edition
PS4
£19.99
£54.99
−65%
Déraciné
PS4
£8.99
£24.99
−65%
Assassin's Creed Odyssey
PS4
£19.79
£54.99
−53%
Dakar 18
PS4
£9.49
£19.99
−76%
Pro Fishing Simulator
PS4
£9.99
£39.99
−76%
Earth Defense Force4.1 Wingdiver The Shooter
PS4
£9.49
£18.99
£4.74
−71%
My Little Riding Champion
PS4
£8.99
£29.99
−86%
Starlink: Battle For Atlas – Deluxe Edition
PS4
£12.99
£89.99
−44%
Knowledge Is Power: Decades
PS4
£8.99
£15.99
−51%
Rush VR
PS4
£9.99
£19.99
−44%
Chimparty
PS4
£8.99
£15.99
−88%
Starlink: Battle For Atlas
PS4
£8.99
£69.99
−65%
Scribblenauts Mega Pack
PS4
£8.99
£24.99
−36%
Transference
PS4
£12.99
£19.99
−70%
Layers Of Fear + Observer_ Bundle
PS4
£9.99
£32.99
−51%
Fishing Sim World: Pro Tour + Quad Lake Pass
PS4
£17.49
£34.99
−51%
Fishing Sim World: Pro Tour Deluxe Edition
PS4
£9.99
£19.99
−51%
Fishing Sim World: Pro Tour
PS4
£7.49
£14.99
−60%
Planet Alpha
PS4
£6.49
£15.99
−79%
V-Rally 4 Ultimate Edition
PS4
£15.99
£59.99
£12.99
−75%
V-Rally 4
PS4
£12.99
£49.99
−64%
Warhammer 40,000: Inquisitor — Martyr | Imperium Edition
PS4
£19.99
£47.99
£17.59
−26%
Little Dragons Café
PS4
£29.99
£39.99
−60%
Warhammer 40,000: Inquisitor — Martyr
PS4
£15.99
£34.99
£14.24
−61%
Super Street: The Game
PS4
£9.99
£19.99
£7.99
−49%
Torn
PS4
£12.99
£24.99
−67%
Salary Man Escape
PS4
£3.99
£11.99
−67%
Lego The Incredibles
PS4
£15.99
£47.99
−51%
Construction Simulator 2 Us — Console Edition
PS4
£5.99
£11.99
−76%
Next Up Hero
PS4
£3.99
£15.99
−75%
The Crew 2 Standard Edition
PS4
£12.99
£49.99
−74%
Tennis World Tour — Roland-Garros Edition
PS4
£14.99
£47.99
£12.59
−59%
Hungry Shark World
PS4
£3.29
£7.99
−68%
Raging Justice
PS4
£3.29
£9.99
−70%
Animal Force
PS4
£3.99
£12.99
−36%
Overcooked! 2
PS4
£12.99
£19.99
−63%
Dark Souls: Remastered
PS4
£12.99
£34.99
−63%
Street Fighter 30Th Anniversary Collection
PS4
£12.99
£34.99
−49%
Far Cry 3 Classic Edition
PS4
£12.99
£24.99
−44%
Mega Man X Legacy Collection 2
PS4
£8.99
£15.99
−44%
Mega Man X Legacy Collection
PS4
£8.99
£15.99
−56%
Mx Vs Atv All Out
PS4
£19.99
£44.99
−65%
Tt Isle Of Man — Ride On The Edge
PS4
£15.99
£44.99
−75%
Far Cry 5
PS4
£12.99
£49.99
−63%
Pure Farming 2018 Digital Deluxe Edition
PS4
£12.99
£34.99
−64%
Battlefield V And EA Sports UFC 3 Bundle
PS4
£19.99
£54.99
−64%
Mass Effect: Andromeda – Standard Recruit Edition
PS4
£6.49
£17.99
−44%
The Inpatient
PS4
£8.99
£15.99
−86%
Beast Quest
PS4
£3.69
£24.99
−71%
Titan Quest
PS4
£7.39
£24.99
−49%
Assassin's Creed Rogue Remastered
PS4
£12.99
£24.99
−63%
Need For Speed Payback
PS4
£9.49
£24.99
−59%
Premium Pool Arena
PS4
£3.29
£7.99
−44%
Frantics
PS4
£8.99
£15.99
−44%
Knowledge Is Power
PS4
£8.99
£15.99
−85%
Road Rage
PS4
£2.49
£15.99
−36%
Doom VFR
PS4
£12.99
£19.99
−68%
Ultrawings
PS4
£5.79
£17.99
−59%
Project Cars Bundle
PS4
£24.99
£59.99
−75%
The Sims 4
PS4
£8.99
£34.99
−65%
The Elder Scrolls V: Skyrim VR
PS4
£16.99
£47.99
−46%
Star Wars Battlefront II: Celebration Edition
PS4
£18.99
£34.99
−38%
Gran Turismo Sport
PS4
£9.99
£15.99
−61%
Steamworld Dig 2
PS4, PSVita
£6.39
£15.99
−84%
Outcast — Second Contact
PS4
£6.49
£39.99
−83%
Outcast – Second Contact Deluxe Edition
PS4
£7.99
£44.99
−67%
Lego Marvel Super Heroes 2
PS4
£15.99
£47.99
−70%
Wolfenstein II: The New Colossus
PS4
£9.99
£32.99
−76%
Thehunter: Call Of The Wild — 2019 Edition
PS4
£9.99
£39.99
−71%
Knack 2
PS4
£8.99
£29.99
−80%
Stifled
PS4
£3.29
£15.99
−75%
Assassin's Creed Origins
PS4
£12.99
£49.99
−65%
Thehunter: Call Of The Wild
PS4
£8.99
£24.99
−59%
Mega Man Legacy Collection 2
PS4
£4.99
£11.99
−60%
Resident Evil Revelations
PS4
£6.49
£15.99
−65%
No Heroes Allowed! VR
PS4
£8.99
£24.99
−69%
Elex
PS4
£15.99
£49.99
−85%
Dead Alliance: Multiplayer Edition
PS4
£2.49
£15.99
−67%
Batman: The Enemy Within — Season Pass
PS4
£3.99
£11.99
−71%
Merge Games Mega Bundle
PS4
£15.99
£39.99
£11.99
−86%
Dead Alliance
PS4
£3.69
£24.99
−77%
Tour De France 2017
PS4
£2.99
£12.99
−37%
Star Trek Bridge Crew: The Next Generation Bundle
PS4
£15.99
£24.99
−69%
Matterfall
PS4
£4.99
£15.99
−81%
Agents Of Mayhem — Total Mayhem Bundle
PS4
£4.99
£24.99
−80%
Agents Of Mayhem
PS4
£3.29
£15.99
−75%
Battlefield 1 Revolution
PS4
£8.99
£34.99
−81%
Unbox: Newbie's Adventure
PS4
£3.99
£19.99
−57%
Dead By Daylight: Special Edition
PS4
£12.99
£29.99
−56%
Elite Dangerous
PS4
£8.99
£19.99
−76%
The Surge
PS4
£3.99
£15.99
−76%
Seasons After Fall
PS4
£1.99
£7.99
−91%
Tango Fiesta
PS4
£0.79
£7.99
−68%
Gravity Rush 2
PS4
£12.99
£34.99
£11.24
−72%
Hunting Simulator
PS4
£12.99
£44.99
−76%
Shiness: The Lightning Kingdom
PS4
£1.99
£7.99
−44%
That's You!
PS4
£8.99
£15.99
−73%
Full Throttle Remastered
PS4, PSVita
£3.29
£11.99
−73%
Lego City Undercover
PS4
£12.99
£47.99
−76%
2Dark
PS4
£3.99
£15.99
−72%
Yooka-Laylee
PS4
£9.99
£34.99
−69%
Euro Fishing: Urban Edition
PS4
£6.39
£19.99
−73%
Kona
PS4
£3.29
£11.99
−56%
Euro Fishing: Season Pass
PS4
£13.49
£29.99
−69%
Euro Fishing: Castle Edition
PS4
£6.39
£19.99
−67%
Euro Fishing
PS4
£5.09
£14.99
−61%
Crawl
PS4
£4.79
£11.99
−69%
Dreamfall Chapters
PS4
£4.99
£15.99
−69%
Prey
PS4
£9.49
£29.99
−82%
Troll And I
PS4
£3.69
£19.99
−75%
Psychonauts In The Rhombus Of Ruin
PS4
£3.99
£15.49
−61%
Tom Clancy's Ghost Recon Wildlands — Standard Edition
PS4
£15.99
£39.99
−76%
Malicious Fallen Digital Deluxe Edition
PS4
£7.99
£32.99
−52%
Human: Fall Flat
PS4
£5.79
£11.99
−77%
Malicious Fallen
PS4
£5.79
£24.99
−78%
Torment: Tides Of Numenera
PS4
£9.99
£44.99
−31%
Uncharted 3: Drake's Deception Remastered
PS4
£8.99
£12.99
−76%
Lara Croft Go
PS4, PSVita
£1.99
£7.99
−51%
Tumble VR
PS4
£3.99
£7.99
−31%
Uncharted 2: Among Thieves Remastered
PS4
£8.99
£12.99
−71%
Thumper
PS4
£4.79
£15.99
−31%
Uncharted: Drake's Fortune Remastered
PS4
£8.99
£12.99
−69%
Super Stardust Ultra VR
PS4
£4.99
£15.99
−68%
Ultimate Marvel Vs. Capcom 3
PS4
£6.49
£19.99
−60%
Rigs Mechanized Combat League
PS4
£6.49
£15.99
−86%
Loading Human: Chapter 1
PS4
£3.69
£24.99
−44%
Hustle Kings VR
PS4
£8.99
£15.99
−72%
The Last Guardian
PS4
£9.99
£29.99
£8.49
−76%
Mordheim: City Of The Damned — Complete Edition
PS4
£7.99
£32.99
−75%
Mordheim: City Of The Damned
PS4
£6.49
£24.99
−47%
Steep X Games Gold Edition
PS4
£15.99
£29.99
−44%
Steep
PS4
£8.99
£15.99
−64%
Handball 17
PS4
£5.79
£15.99
−75%
Watch Dogs 2 — Deluxe Edition
PS4
£15.99
£62.99
−72%
Xcom 2 Digital Deluxe Edition
PS4
£14.99
£52.99
−79%
Xcom 2 Collection
PS4
£15.99
£74.99
−79%
Xcom 2
PS4
£9.79
£44.99
−60%
Trials Of The Blood Dragon + Ost
PS4
£6.49
£15.99
−67%
Trials Of The Blood Dragon
PS4
£3.99
£11.99
−67%
Risk Urban Assault
PS4
£3.99
£11.99
−69%
Mahjong
PS4
£2.49
£7.99
−65%
Hatsune Miku: Project Diva X
PS4
£12.99
£36.99
−76%
Valentino Rossi The Game
PS4
£3.99
£15.99
−60%
Resident Evil 4
PS4
£6.49
£15.99
−55%
Doom + Wolfenstein II Bundle
PS4
£21.99
£47.99
−82%
Ride 2 Special Edition
PS4
£9.99
£54.99
−34%
Battleship
PS4
£7.99
£11.99
−51%
Grow Up
PS4
£3.99
£7.99
−67%
Oceanhorn — Monster Of Uncharted Seas
PS4
£3.99
£11.99
−67%
Shadow Of The Beast
PS4
£3.99
£11.99
−69%
Bound
PS4
£4.99
£15.99
−81%
Ride 2
PS4
£8.99
£44.99
−69%
Solitaire
PS4
£2.49
£7.99
−64%
Inside
PS4
£5.79
£15.99
−75%
Deadlight: Director's Cut
PS4
£3.29
£12.99
−90%
Cast Of The Seven Godsends — Redux
PS4
£0.59
£5.79
−80%
Mighty No. 9
PS4, PS3, PSVita
£3.29
£15.99
−76%
Dead Rising
PS4
£3.99
£15.99
−76%
Dead Rising 2
PS4
£3.99
£15.99
−76%
Dead Rising 2 Off The Record
PS4
£3.99
£15.99
−76%
The Technomancer
PS4
£3.99
£15.99
−60%
Resident Evil 5
PS4
£6.49
£15.99
−69%
Riptide Gp: Renegade
PS4
£2.49
£7.99
−78%
Mirror's Edge Catalyst
PS4
£3.99
£17.99
−61%
The Outsider
PS4, PSVita
£1.59
£3.99
−76%
Steamworld Heist
PS4, PSVita
£2.99
£11.99
−65%
Far Cry Primal
PS4
£8.99
£24.99
−71%
Mortal Kombat XL
PS4
£13.99
£47.99
−63%
Tom Clancy's The Division Gold Edition
PS4
£14.99
£39.99
−65%
Heavy Rain
PS4
£8.99
£24.99
−78%
Hitman Go: Definitive Edition
PS4, PSVita
£1.49
£6.49
−65%
Tom Clancy's The Division
PS4
£8.99
£24.99
−59%
Tetraminos
PS4
£3.29
£7.99
−75%
Unravel Yarny Bundle
PS4
£6.49
£24.99
−69%
Assassin's Creed Chronicles: Russia
PS4
£2.49
£7.99
−72%
Assassin's Creed Chronicles – Trilogy
PS4
£5.79
£19.99
−87%
Lichdom: Battlemage
PS4
£1.19
£8.99
−67%
Far Cry 4 + Far Cry Primal Bundle
PS4
£14.99
£44.99
−73%
Day Of The Tentacle Remastered
PS4, PSVita
£3.29
£11.99
−85%
Alekhine's Gun
PS4
£2.49
£15.99
−64%
Sheltered
PS4
£3.69
£9.99
−75%
Trackmania Turbo
PS4
£6.49
£24.99
−60%
Resident Evil 6
PS4
£6.49
£15.99
−59%
Brick Breaker
PS4
£3.29
£7.99
−76%
Alienation
PS4
£3.99
£15.99
−68%
Layers Of Fear: Masterpiece Edition
PS4
£5.79
£17.99
−76%
Layers Of Fear
PS4
£3.99
£15.99
−61%
Banner Saga Trilogy
PS4
£15.99
£39.99
−69%
Assassin's Creed Chronicles: India
PS4
£2.49
£7.99
−38%
Uncharted: The Lost Legacy
PS4
£9.99
£15.99
−76%
Resident Evil 0
PS4
£3.99
£15.99
−80%
This War Of Mine: The Little Ones
PS4
£3.29
£15.99
−69%
Sébastien Loeb Rally Evo — Special Edition
PS4
£7.99
£24.99
−64%
Sébastien Loeb Rally Evo
PS4
£5.79
£15.99
−57%
Lego Marvel's Avengers
PS4
£12.99
£29.99
−79%
Assassin's Creed Syndicate Gold Edition
PS4
£9.49
£44.99
−65%
Beyond: Two Souls
PS4
£8.99
£24.99
−81%
Journey Collector's Edition
PS4
£3.99
£19.99
−69%
Assassin's Creed Syndicate
PS4
£7.99
£24.99
−85%
Mx Vs. Atv Supercross Encore
PS4
£3.99
£24.99
−51%
Fat Princess Adventures Mega Loot Bundle
PS4
£7.99
£15.99
−59%
Fat Princess Adventures
PS4
£4.99
£11.99
−72%
EA Family Bundle
PS4
£9.99
£34.99
−76%
Poncho
PS4
£2.99
£11.99
−81%
Need For Speed Deluxe Edition
PS4
£3.99
£19.99
−62%
Grow Home
PS4
£2.49
£6.49
−68%
Beyond Eyes
PS4
£3.29
£9.99
−76%
Tearaway Unfolded
PS4
£3.99
£15.99
−61%
Skyrim Special Edition + Fallout 4 G.O.T.Y. Bundle
PS4
£21.99
£55.99
−81%
Soma
PS4
£4.79
£23.99
−72%
Octodad: Dadliest Catch
PS4, PSVita
£3.29
£11.49
−69%
Beach Buggy Racing
PS4
£2.49
£7.99
−69%
Guilty Gear Xrd -Sign-
PS4
£4.99
£15.99
−59%
Boggle
PS4
£3.29
£7.99
−76%
Everybody's Gone To The Rapture
PS4
£3.99
£15.99
−66%
Goat Simulator: The Goaty
PS4
£6.49
£18.99
−67%
Goat Simulator
PS4
£2.49
£7.39
−74%
Zombi
PS4
£3.99
£14.99
−67%
Toy Soldiers: War Chest
PS4
£3.99
£11.99
−69%
Vector Unit Triple Pack
PS4
£4.99
£15.99
−71%
Riptide Gp2
PS4
£1.69
£5.79
−68%
Riptide Gp Bundle
PS4
£3.29
£9.99
−80%
Risen 3: Titan Lords — Enhanced Edition
PS4
£3.29
£15.99
−71%
Helldivers: Super-Earth Ultimate Edition
PS4, PS3, PSVita
£7.39
£24.99
−67%
Mega Man Legacy Collection
PS4
£3.99
£11.99
−68%
Tembo The Badass Elephant
PS4
£3.29
£9.99
−73%
Journey
PS4, PS3
£3.29
£11.99
−56%
The Crew
PS4
£8.99
£19.99
−72%
La Cops
PS4
£3.29
£11.49
−69%
Slender: The Arrival
PS4
£2.49
£7.99
−69%
Assassin's Creed Chronicles: China
PS4
£2.49
£7.99
−71%
Dmc4Se Demon Hunter Bundle
PS4
£8.99
£29.99
−73%
Broken Age
PS4, PSVita
£3.29
£11.99
−38%
Bloodborne
PS4
£9.99
£15.99
−57%
Wolfenstein: The Old Blood
PS4
£6.49
£14.99
−56%
Limbo
PS4
£3.29
£7.39
−67%
Limbo And Inside Bundle
PS4
£7.39
£21.99
−75%
The Order: 1886
PS4
£8.99
£34.99
−70%
The Wolf Among Us
PS4
£3.99
£12.99
−51%
The Last Of Us: Left Behind (Standalone)
PS4
£3.99
£7.99
−73%
Battlefield Hardline Ultimate Edition
PS4
£4.99
£17.99
−71%
The Witcher 3: Wild Hunt
PS4
£7.39
£24.99
−80%
Lego Batman 3: Beyond Gotham
PS4
£9.99
£47.99
−80%
Motorcycle Club
PS4
£3.29
£15.99
−65%
Assassin's Creed Unity
PS4
£8.99
£24.99
−74%
Far Cry 4 — Gold Edition
PS4
£11.99
£44.99
−65%
Far Cry 4
PS4
£8.99
£24.99
−67%
Rabbids Invasion — Gold Edition
PS4
£15.99
£47.99
−76%
Resident Evil
PS4
£3.99
£15.99
−92%
Dragon Age: Inquisition Deluxe Edition
PS4
£5.79
£64.99
−67%
Risk
PS4
£3.99
£11.99
−73%
Grim Fandango Remastered
PS4, PS3, PSVita
£3.29
£11.99
−69%
The Evil Within
PS4
£4.99
£15.99
−68%
Super Stardust Ultra
PS4
£3.29
£9.99
−76%
Counterspy
PS4, PS3, PSVita
£2.49
£9.99
−69%
Trials Fusion The Awesome Max Edition
PS4
£7.99
£24.99
−53%
Watch_Dogs Complete Edition
PS4
£11.99
£24.99
−64%
Trials Fusion
PS4
£5.79
£15.99
−61%
Trials Of The Blood Dragon + Trials Fusion Awesome Max Edition
PS4
£11.99
£29.99
−76%
Peggle 2
PS4
£2.49
£9.99
−57%
Wolfenstein: The New Order
PS4
£6.49
£14.99
−86%
Flockers
PS4
£2.89
£19.99
−69%
Need For Speed Rivals: Complete Edition
PS4
£9.49
£29.99
−66%
Pure Pool
PS4
£2.79
£7.99
−68%
The Unfinished Swan
PS4, PS3, PSVita
£3.29
£9.99
−47%
Child Of Light
PS4, PS3
£6.19
£11.49
−62%
Entwined
PS4, PS3, PSVita
£2.49
£6.49
−67%
Valiant Hearts: The Great War
PS4
£3.99
£11.99
−46%
Assassin's Creed Freedom Cry
PS4
£6.49
£11.99
−44%
Rayman Legends
PS4
£8.99
£15.99
−80%
Thief
PS4
£3.29
£15.99
−59%
Dead Nation: Apocalypse Edition
PS4
£4.99
£11.99
−69%
Assassin's Creed IV Black Flag — Standard Edition
PS4
£4.99
£15.99
−76%
Steamworld Dig
PS4, PSVita
£1.84
£7.39
−76%
Sound Shapes
PS4
£2.49
£9.99
−67%
Sound Shapes Ultimate Bundle
PS4, PS3, PSVita
£3.99
£11.99
−68%
Resogun
PS4, PS3, PSVita
£3.29
£9.99
−76%
Knack
PS4
£3.99
£15.99
−75%
Lego Marvel Super Heroes
PS4
£8.99
£34.99
−62%
Flower
PS4, PS3, PSVita
£2.49
£6.49
−44%
Killzone Shadow Fall
PS4
£8.99
£15.99
−76%
Escape Plan
PS4
£2.49
£9.99
−69%
Escape Plan Collection
PS4
£4.99
£15.99
−64%
Battlefield 4
PS4
£5.79
£15.99
−38%
Flow
PS4, PS3, PSVita
£2.49
£3.99
−60%
Doki-Doki Universe
PS4
£2.49
£6.19
−11%
Smite Digital Deluxe Edition 2020
PS4
£35.99
£39.99
−67%
Batman — The Telltale Series — Season Pass
PS4
£3.99
£11.99
−73%
Psychonauts
PS4
£2.49
£8.99
−52%
Resident Evil Code: Veronica X
PS4
£5.79
£11.99
Source: PS Prices