Like clockwork, Sony has dropped the prices on hundreds of games this week, giving us all a good reason to stay inside and mourn the passing of summer with some new games. If summer is still going on in your part of the world, get some games anyway and you'll be set for winter. For me, summer ended last night when I put the central heating on for the first time since February 2019.
This week's offers are plentiful, with big budget AAAs and smaller efforts from plucky indie developers. There's a little bit of everything for everyone, though if you're looking for the biggest bang for your buck, the Ubisoft sale will sort you out. Just about every Ubisoft-published game available on PS4 has been reduced, including the latest hits such as Far Cry New Dawn and Assassin's Creed Odyssey and its various editions. If you've not caught up on the previous games in the series, you can pick them up for a few quid a piece. It's good value, I reckon, and you'll definitely be getting your money's worth.
The full list of discounts and deals are down below, though there aren't that many PS Plus extra discounts this time around.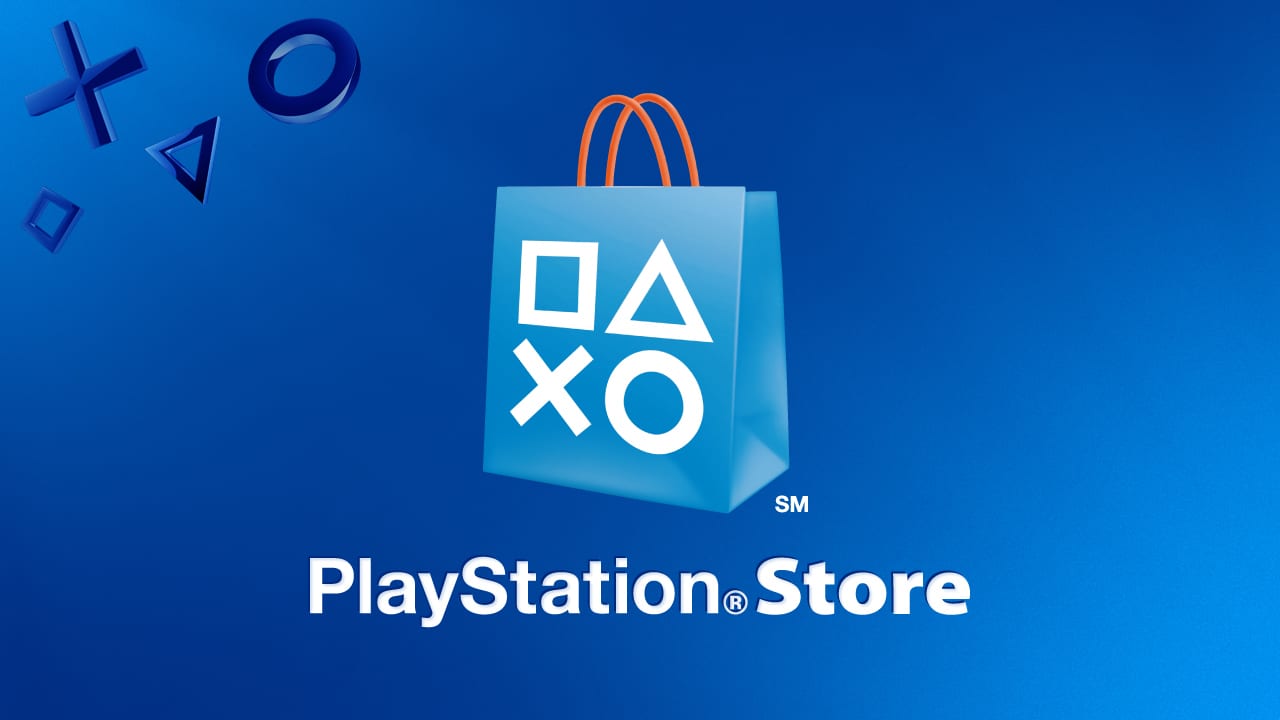 Discount
Name
Price
Price PS+
−60%
Fort Boyard
PS4
£9.99
£24.99
−22%
Ovivo
PS4
£4.49
£5.79
−17%
Bear With Me: The Lost Robots
PS4
£3.29
£3.99
−20%
Bear With Me: The Complete Collection
PS4
£9.49
£11.99
−40%
F1 2019 Legends Edition Senna & Prost
PS4
£38.99
£64.99
−40%
They Are Billions
PS4
£11.99
£19.99
−22%
Grass Cutter — Mutated Lawns
PS4
£4.49
£5.79
−40%
F1 2019
PS4
£32.99
£54.99
−58%
Queen's Quest 3: The End Of Dawn
PS4
£4.99
£11.99
−28%
Contra Anniversary Collection
PS4
£11.49
£15.99
−55%
Far Cry New Dawn Deluxe Edition
PS4
£23.99
£47.99
£21.59
−55%
Far Cry New Dawn
PS4
£19.99
£39.99
£17.99
−64%
Far Cry 5 + Far Cry New Dawn Complete Edition
PS4
£29.99
£84.99
−58%
Far Cry 5 + Far Cry New Dawn Ultimate Edition
PS4
£39.99
£95.99
−58%
Queen's Quest 2: Stories Of Forgotten Past
PS4
£4.99
£11.99
−53%
Space Junkies
PS4
£8.99
£15.99
£7.39
−36%
Warface — Ultimate Edition
PS4
£15.99
£24.99
−21%
We. The Revolution
PS4
£14.99
£18.99
−18%
Crashbots
PS4
£6.49
£7.99
−31%
Warface — Starter Edition
PS4
£7.99
£11.59
−34%
Awesome Pea
PS4
£3.29
£4.99
−33%
Legendary Eleven
PS4
£7.99
£11.99
−51%
Assassin's Creed III Remastered
PS4
£15.99
£29.99
£14.49
−37%
Farm Together
PS4
£9.99
£15.99
−28%
Castlevania Anniversary Collection
PS4
£11.49
£15.99
−46%
Trials Rising — Digital Gold Edition
PS4
£15.99
£29.99
−28%
Bartender VR Simulator
PS4
£11.49
£14.99
£10.74
−51%
Trials Rising
PS4
£9.79
£19.99
−40%
My Time At Portia
PS4
£14.99
£24.99
−28%
Arcade Classics Anniversary Collection
PS4
£11.49
£15.99
−60%
The Division 2 — Ultimate Edition
PS4
£38.39
£95.99
−33%
Modern Tales: Age Of Invention
PS4
£7.99
£11.99
−58%
The Division 2 — Gold Edition
PS4
£34.99
£84.99
−55%
The Division 2 — Standard Edition
PS4
£29.99
£59.99
£26.99
−32%
Drowning
PS4
£1.69
£2.49
−51%
Power Rangers Battle For The Grid: Collector's Edition
PS4
£15.99
£32.99
−27%
Blood Waves
PS4
£5.79
£7.99
−40%
Power Rangers: Battle For The Grid
PS4
£9.49
£15.99
−75%
Artifex Mundi Ultimate Collection
PS4
£15.99
£65.99
−48%
Borderlands: Game Of The Year Edition
PS4
£12.99
£24.99
−40%
Onimusha: Warlords
PS4
£9.49
£15.99
−50%
Castlevania Requiem: Symphony Of The Night & Rondo Of Blood
PS4
£7.99
£15.99
−50%
Tom Clancy's Rainbow Six Siege Ultimate Edition
PS4
£39.99
£80.99
−27%
Planet Rix-13
PS4
£2.89
£3.99
−60%
Pro Fishing Simulator
PS4
£15.99
£39.99
−70%
Tom Clancy's Rainbow Six Siege Deluxe Edition
PS4
£7.39
£24.99
−60%
Starlink: Battle For Atlas – Deluxe Edition
PS4
£44.99
£89.99
£35.99
−29%
At Sundown: Shots In The Dark — Avatar Edition
PS4
£11.99
£16.99
−37%
At Sundown: Shots In The Dark
PS4
£9.99
£15.99
−71%
Starlink: Battle For Atlas
PS4
£19.99
£69.99
−32%
Skytime
PS4
£1.69
£2.49
−35%
Sinner: Sacrifice For Redemption
PS4
£9.99
£15.49
−50%
Mind Labyrinth VR Dreams
PS4
£9.99
£19.99
−37%
Energy Cycle Edge
PS4
£2.49
£3.99
−50%
Spyro Reignited Trilogy
PS4
£17.49
£34.99
−60%
Just Dance 2019
PS4
£19.99
£49.99
−58%
Persian Nights: Sands Of Wonders
PS4
£4.99
£11.99
−36%
Mega Man 11
PS4
£15.99
£24.99
−35%
Transference
PS4
£12.99
£19.99
−50%
Shenmue I & II
PS4
£12.49
£24.99
−81%
F1 2018
PS4
£9.99
£54.99
−40%
Mega Man X Legacy Collection 2
PS4
£9.49
£15.99
−60%
Red Faction Guerrilla Re-Mars-Tered
PS4
£9.99
£24.99
−41%
Mega Man X Legacy Collection 1+2
PS4
£18.99
£32.49
−40%
Mega Man X Legacy Collection
PS4
£9.49
£15.99
−40%
Capcom Beat 'Em Up Bundle
PS4
£9.49
£15.99
−40%
Banner Saga 3
PS4
£11.99
£19.99
−57%
Deployment
PS4
£3.99
£9.49
−54%
Assassin's Creed Odyssey — Ultimate Edition
PS4
£42.31
£91.99
−66%
Zone Of The Enders: The 2Nd Runner — Mars
PS4
£8.49
£24.99
−43%
Assassin's Creed Odyssey — Gold Edition
PS4
£44.99
£79.99
−64%
My Brother Rabbit — Winter Edition
PS4
£4.99
£13.99
−55%
Assassin's Creed Odyssey
PS4
£24.74
£54.99
−40%
Grab The Bottle
PS4
£2.99
£4.99
−34%
Sigi — A Fart For Melusina
PS4
£3.29
£4.99
−50%
Metal Slug XX
PS4
£7.99
£15.99
−48%
Assassin's Creed Rogue Remastered
PS4
£12.99
£24.99
−68%
Grim Legends 3: The Dark City Deluxe
PS4
£4.99
£15.99
−70%
Where Are My Friends?
PS4
£1.69
£5.79
−37%
All-Star Fruit Racing
PS4
£9.99
£15.99
−58%
Hungry Shark World
PS4
£3.29
£7.99
−30%
The Mooseman
PS4
£4.49
£6.49
−66%
The Crew 2 — Gold Edition
PS4
£24.99
£74.99
−70%
The Crew 2 Standard Edition
PS4
£14.99
£49.99
−42%
Deep Ones
PS4
£2.89
£4.99
−61%
Eventide Collection
PS4
£11.49
£29.99
−58%
Eventide 3: Legacy Of Legends
PS4
£4.99
£11.99
−68%
Eventide 3: Legacy Of Legends Deluxe
PS4
£4.99
£15.99
−72%
Super Bomberman R
PS4
£9.49
£34.99
−68%
Far Cry 5
PS4
£15.99
£49.99
−68%
Premium Pool Arena
PS4
£2.49
£7.99
−45%
I Hate Running Backwards
PS4
£6.49
£11.99
−60%
South Park: The Stick Of Truth + The Fractured But Whole
PS4
£19.99
£49.99
−72%
South Park: The Fractured But Whole
PS4
£12.99
£47.99
−61%
Nightmares From The Deep Collection
PS4
£11.49
£29.99
−58%
Nightmares From The Deep 3: Davy Jones
PS4
£4.99
£11.99
−50%
One Eyed Kutkh
PS4
£2.49
£4.99
−54%
Street Fighter 30Th Anniversary Collection
PS4
£15.99
£34.99
−48%
Far Cry 3 Classic Edition
PS4
£12.99
£24.99
−53%
The Fall Part 2: Unbound
PS4
£6.49
£13.99
−78%
Gravel Special Edition
PS4
£11.99
£54.99
−82%
Gravel
PS4
£7.99
£44.99
−48%
South Park: The Stick Of Truth
PS4
£12.99
£24.99
−80%
Monster Energy Supercross — The Official Videogame
PS4
£8.99
£44.99
−50%
Riftstar Raiders
PS4
£7.99
£15.99
−76%
Monster Energy Supercross — Special Edition
PS4
£11.99
£49.99
−55%
Devil May Cry HD Collection & 4Se Bundle
PS4
£17.99
£39.99
−40%
Devil May Cry HD Collection
PS4
£14.99
£24.99
−37%
Metropolis: Lux Obscura
PS4
£4.99
£7.99
−66%
The King Of Fighters '97 Global Match
PS4, PSVita
£3.99
£11.99
−43%
North
PS4
£1.69
£2.99
−74%
Black Mirror
PS4
£8.99
£34.99
−61%
Let Them Come
PS4
£2.49
£6.49
−58%
Lost Grimoires 2: Shard Of Mystery
PS4
£4.99
£11.99
−43%
Neverend
PS4
£1.69
£2.99
−42%
Alteric
PS4
£2.89
£4.99
−59%
White Noise 2
PS4
£2.49
£6.19
−50%
Cat Quest
PS4
£4.99
£9.99
−51%
Abyss: The Wraiths Of Eden
PS4
£5.79
£11.99
−75%
Outcast — Second Contact
PS4
£9.99
£39.99
−45%
Locoroco 2 Remastered
PS4
£6.49
£11.99
−50%
Okami HD
PS4
£7.99
£15.99
−43%
Numantia
PS4
£8.99
£15.99
−74%
Outcast – Second Contact Deluxe Edition
PS4
£11.49
£44.99
−58%
Just Dance 2018
PS4
£19.99
£47.99
−68%
South Park: The Fractured But Whole — Gold Edition
PS4
£19.99
£62.99
−84%
F1 2017
PS4
£7.99
£49.99
−53%
Ruiner
PS4
£7.39
£15.99
−66%
Samurai Shodown V Special
PS4
£3.99
£11.99
−58%
Eventide 2: Sorcerer's Mirror
PS4
£4.99
£11.99
−60%
Assassin's Creed Origins — Gold Edition
PS4
£29.99
£74.99
−80%
Baja: Edge Of Control HD
PS4
£4.99
£24.99
−68%
Assassin's Creed Origins
PS4
£15.99
£49.99
−64%
Pillars Of Eternity: Complete Edition
PS4
£15.99
£44.99
−58%
Grim Legends 2: Song Of The Dark Swan
PS4
£4.99
£11.99
−50%
Spiral Splatter
PS4
£2.49
£4.99
−37%
Sonic Mania
PS4
£9.99
£15.99
−54%
Redout: Lightspeed Edition
PS4
£15.99
£34.99
−45%
Jak And Daxter: The Precursor Legacy
PS4
£6.49
£11.99
−80%
Battle Chasers: Nightwar
PS4
£4.99
£24.99
−69%
Laws Of Machine
PS4
£1.69
£5.49
−51%
Dark Arcana: The Carnival
PS4
£5.79
£11.99
−48%
Save The Ninja Clan
PS4
£1.69
£3.29
−37%
Flatout 4: Total Insanity
PS4
£9.99
£15.99
−80%
Dirt 4
PS4
£9.99
£49.99
−74%
Yooka-Laylee
PS4
£8.99
£34.99
−64%
The Golf Club 2
PS4
£8.99
£24.99
−58%
Lost Grimoires: Stolen Kingdom
PS4
£4.99
£11.99
−73%
Lost Grimoires Bundle
PS4
£4.99
£18.99
−64%
Micro Machines World Series
PS4
£8.99
£24.99
−50%
Crash Bandicoot N. Sane Trilogy
PS4
£17.49
£34.99
−72%
We Are The Dwarves
PS4
£3.29
£11.99
−60%
Motogp 17
PS4
£9.99
£24.99
−45%
Patapon Remastered
PS4
£6.49
£11.99
−45%
Locoroco Remastered
PS4
£6.49
£11.99
−50%
Star Trek Bridge Crew: The Next Generation Bundle
PS4
£19.99
£39.99
−46%
Star Trek: Bridge Crew
PS4
£15.99
£29.99
−75%
The Disney Afternoon Collection
PS4
£3.99
£15.99
−58%
Enigmatis 2: The Mists Of Ravenwood
PS4
£4.99
£11.99
−66%
Full Throttle Remastered
PS4, PSVita
£3.99
£11.99
−60%
Detective Stories Bundle
PS4
£11.99
£29.99
−43%
Energy Bundle (Energy Invasion, Energy Cycle, Energy Balance)
PS4
£3.69
£6.49
−58%
Black The Fall
PS4
£4.99
£11.99
−51%
Mega Man Legacy Collection 2
PS4
£5.79
£11.99
−60%
Mega Man Legacy Collection 1 & 2 Combo Pack
PS4
£7.99
£19.99
−51%
Eclipse Games Bundle
PS4, PSVita
£5.79
£11.99
−60%
Parappa The Rapper, Locoroco, Patapon Remaster Collection
PS4
£9.99
£24.99
−64%
For Honor Complete Edition
PS4
£29.99
£84.99
−60%
For Honor Marching Fire Edition
PS4
£15.99
£39.99
−45%
Parappa The Rapper Remastered
PS4
£6.49
£11.99
−64%
For Honor Standard Edition
PS4
£8.99
£24.99
−76%
Watch Dogs 2
PS4
£11.99
£49.99
−56%
Steep X Games Gold Edition
PS4
£12.99
£29.99
−50%
Steep
PS4
£7.99
£15.99
−61%
Spheroids
PS4, PSVita
£2.49
£6.49
−69%
Slain: Back From Hell
PS4, PSVita
£3.99
£12.99
−66%
Garou: Mark Of The Wolves
PS4, PSVita
£3.99
£11.99
−67%
Ultimate Marvel Vs. Capcom 3
PS4
£6.49
£19.99
−58%
Dino Dini's Kick Off Revival
PS4, PSVita
£3.29
£7.99
−77%
Watch Dogs 2 — Gold Edition
PS4
£17.99
£79.99
−67%
The Little Acre
PS4
£3.29
£9.99
−38%
Night In The Woods
PS4
£11.59
£18.99
−58%
Grim Legends: The Forsaken Bride
PS4
£4.99
£11.99
−76%
Kyurinaga's Revenge
PS4
£1.69
£4.99
£1.19
−68%
Farming Simulator 17 — Premium Edition
PS4
£15.99
£49.99
−57%
Feist
PS4
£3.99
£9.49
−54%
Farming Simulator 17 — Platinum Edition
PS4
£15.99
£34.99
−48%
Werewolves Within
PS4
£12.99
£24.99
−68%
Farming Simulator 17
PS4
£7.99
£24.99
−62%
Assassin's Creed The Ezio Collection
PS4
£14.99
£39.99
−67%
Yesterday Origins
PS4
£6.49
£19.99
−53%
The Turing Test
PS4
£7.39
£15.99
−62%
Eagle Flight
PS4
£12.99
£34.99
−58%
Enigmatis: The Ghosts Of Maple Creek
PS4
£4.99
£11.99
−66%
Clockwork Tales: Of Glass And Ink
PS4
£3.99
£11.99
−51%
Don't Starve Together: Console Edition
PS4
£5.79
£11.99
−67%
Ronin
PS4
£3.29
£9.99
−55%
Ducati — 90Th Anniversary
PS4
£3.99
£8.99
−81%
Loading Human: Chapter 1
PS4
£6.49
£34.99
−63%
Inside
PS4
£5.79
£15.99
−58%
Armikrog
PS4
£3.29
£7.99
−67%
Banner Saga 2
PS4
£6.49
£19.99
−59%
Trials Of The Blood Dragon + Ost
PS4
£6.49
£15.99
−66%
Trials Of The Blood Dragon
PS4
£3.99
£11.99
−67%
Valentino Rossi The Game — Digital Deluxe
PS4, PS3
£11.49
£34.99
−68%
Valentino Rossi The Game — Special Edition
PS4, PS3
£7.99
£24.99
−68%
Mahjong
PS4
£2.49
£7.99
−59%
Resident Evil 4
PS4
£6.49
£15.99
−59%
Valentino Rossi The Game
PS4
£6.49
£15.99
−66%
Risk Urban Assault
PS4
£3.99
£11.99
−58%
Nightmares From The Deep: The Cursed Heart
PS4
£4.99
£11.99
−85%
Deus Ex: Mankind Divided — Digital Deluxe Edition
PS4
£4.99
£34.99
−81%
Ride 2 Special Edition
PS4
£9.99
£54.99
−84%
Deus Ex: Mankind Divided
PS4
£3.99
£24.99
−33%
Battleship
PS4
£7.99
£11.99
−80%
Ride 2
PS4
£8.99
£44.99
−50%
Grow Up
PS4
£3.99
£7.99
−50%
Uno
PS4
£3.99
£7.99
−67%
Pac-Man Championship Edition 2
PS4
£3.29
£9.99
−57%
Pac-Man 256
PS4
£1.69
£3.99
−59%
Resident Evil 5
PS4
£6.49
£15.99
−60%
Sébastien Loeb Rally Evo — Special Edition
PS4
£9.99
£24.99
−53%
Sébastien Loeb Rally Evo
PS4
£7.39
£15.99
−60%
Not A Hero
PS4
£3.99
£9.99
−59%
Agatha Christie — The Abc Murders
PS4
£6.49
£15.99
−68%
Assassin's Creed Chronicles: Russia
PS4
£2.49
£7.99
−71%
Assassin's Creed Chronicles – Trilogy
PS4
£5.79
£19.99
−58%
Foul Play
PS4, PSVita
£3.29
£7.99
−73%
Far Cry Primal — Apex Edition
PS4
£7.99
£29.99
−79%
Tom Clancy's The Division Gold Edition
PS4
£14.99
£72.99
−77%
Tom Clancy's The Division
PS4
£8.99
£39.99
−58%
Tetraminos
PS4
£3.29
£7.99
−50%
Axiom Verge
PS4, PSVita
£7.39
£14.99
−48%
Arcade Game Series: Pac-Man
PS4
£1.69
£3.29
−49%
Arcade Game Series 3-In-1 Pack
PS4
£3.29
£6.49
−48%
Arcade Game Series: Dig Dug
PS4
£1.69
£3.29
−48%
Arcade Game Series: Ms. Pac-Man
PS4
£1.69
£3.29
−48%
Arcade Game Series: Galaga
PS4
£1.69
£3.29
−66%
The Last Blade 2
PS4, PSVita
£3.99
£11.99
−75%
Mxgp2 — The Official Motocross Videogame
PS4, PS3
£3.99
£15.99
−66%
Far Cry 4 + Far Cry Primal Bundle
PS4
£14.99
£44.99
−66%
Day Of The Tentacle Remastered
PS4, PSVita
£3.99
£11.99
−58%
Brick Breaker
PS4
£3.29
£7.99
−75%
Battle Worlds: Kronos
PS4
£3.99
£15.99
−74%
Trackmania Turbo
PS4
£6.49
£24.99
−58%
Tachyon Project
PS4, PSVita
£3.29
£7.99
−67%
Resident Evil Triple Pack
PS4
£12.99
£39.99
−59%
Resident Evil 6
PS4
£6.49
£15.99
−46%
The Park
PS4
£5.35
£9.99
−70%
Dirt Rally
PS4
£8.99
£29.99
−60%
Mxgp2 — Special Edition
PS4, PS3
£9.99
£24.99
−60%
Hasbro Family Fun Pack
PS4
£9.99
£24.99
−78%
Assassin's Creed Syndicate Gold Edition
PS4
£9.49
£44.99
−68%
Assassin's Creed Syndicate
PS4
£7.99
£24.99
−58%
Hatoful Boyfriend: Holiday Star
PS4, PSVita
£3.29
£7.99
−58%
Super Toy Cars
PS4
£3.29
£7.99
−60%
Banner Saga Trilogy
PS4
£15.99
£39.99
−68%
Assassin's Creed Chronicles: India
PS4
£2.49
£7.99
−67%
Banner Saga 1
PS4
£6.49
£19.99
−63%
Rebel Galaxy
PS4
£5.79
£15.99
−82%
Handball 16
PS4
£8.99
£49.99
−63%
Resident Evil 0
PS4
£5.79
£15.99
−75%
Just Cause 3: XXL Edition
PS4
£6.19
£24.99
−68%
Just Cause 3
PS4
£4.99
£15.99
−61%
Grow Home
PS4
£2.49
£6.49
−73%
Overlord: Fellowship Of Evil
PS4
£3.99
£14.99
−59%
Magicka 2: Special Edition
PS4
£6.49
£15.99
−66%
Magicka 2
PS4
£3.99
£11.99
−65%
Badland: Game Of The Year Edition
PS4, PS3, PSVita
£3.29
£9.49
−74%
Syberia Collection
PS3
£6.49
£24.99
−43%
Ziggurat
PS4
£1.69
£2.99
−73%
Zombi
PS4
£3.99
£14.99
−68%
Assassin's Creed Chronicles: China
PS4
£2.49
£7.99
−66%
Toy Soldiers: War Chest
PS4
£3.99
£11.99
−65%
Metal Slug 3
PS4, PS3, PSVita
£3.29
£9.49
−55%
The Crew
PS4
£8.99
£19.99
−55%
The Fall Bundle
PS4
£7.99
£17.99
−58%
The Fall
PS4
£3.29
£7.99
−74%
The Vanishing Of Ethan Carter
PS4
£3.99
£15.49
−58%
Mega Man Legacy Collection
PS4
£4.99
£11.99
−32%
Yasai Ninja
PS4
£1.69
£2.49
−58%
Hatoful Boyfriend
PS4, PSVita
£3.29
£7.99
−58%
Toren
PS4
£3.29
£7.99
−32%
Toro
PS4
£1.69
£2.49
−45%
Trivial Pursuit Live!
PS4
£6.49
£11.99
−83%
Hand Of Fate
PS4
£2.49
£14.99
−66%
Limbo
PS4
£2.49
£7.39
−66%
Limbo & Inside Bundle
PS4
£7.39
£21.99
−66%
Rabbids Invasion — Gold Edition
PS4
£15.99
£47.99
−82%
The Stealth Inc 1 & 2 Ultimate-Est Edition
PS4, PS3, PSVita
£2.49
£13.99
−73%
Resident Evil: Deluxe Origins Bundle
PS4
£7.99
£29.99
−63%
Resident Evil
PS4
£5.79
£15.99
−75%
Ride
PS4
£3.99
£15.99
−66%
Grim Fandango Remastered
PS4, PS3, PSVita
£3.99
£11.99
−66%
Risk
PS4
£3.99
£11.99
−72%
Nidhogg
PS4, PSVita
£3.29
£11.99
−84%
Sleeping Dogs Definitive Edition
PS4
£3.99
£24.99
−68%
Assassin's Creed Unity
PS4
£7.99
£24.99
−68%
Watch_Dogs Complete Edition
PS4
£7.99
£24.99
−59%
Watch_Dogs
PS4
£6.49
£15.99
−68%
Far Cry 4
PS4
£7.99
£24.99
−48%
Monopoly Family Fun Pack
PS4
£12.99
£24.99
−37%
Monopoly Deal
PS4
£2.49
£3.99
−45%
Monopoly Plus
PS4
£6.49
£11.99
−68%
Trials Fusion The Awesome Max Edition
PS4
£7.99
£24.99
−63%
Trials Fusion
PS4
£5.79
£15.99
−60%
Trials Of The Blood Dragon + Trials Fusion Awesome Max Edition
PS4
£11.99
£29.99
−58%
Strider
PS4
£4.99
£11.99
−45%
Assassin's Creed Freedom Cry
PS4
£6.49
£11.99
−43%
Rayman Legends
PS4
£8.99
£15.99
−55%
Motogp 14
PS4
£3.99
£8.99
−46%
Child Of Light
PS4, PS3
£6.19
£11.49
−66%
Valiant Hearts: The Great War
PS4
£3.99
£11.99
−61%
Another World — 20Th Anniversary Edition
PS4, PS3, PSVita
£2.49
£6.49
−66%
Cel Damage HD
PS4, PS3, PSVita
£2.49
£7.39
−68%
Assassin's Creed IV Black Flag — Standard Edition
PS4
£4.99
£15.99
Source: PS Prices