Roblox: Blair is a Phasmophobia-inspired ghost-hunting horror/thriller game in which you must work with three other players to figure out what kind of ghost you are dealing with in the location you have chosen to explore.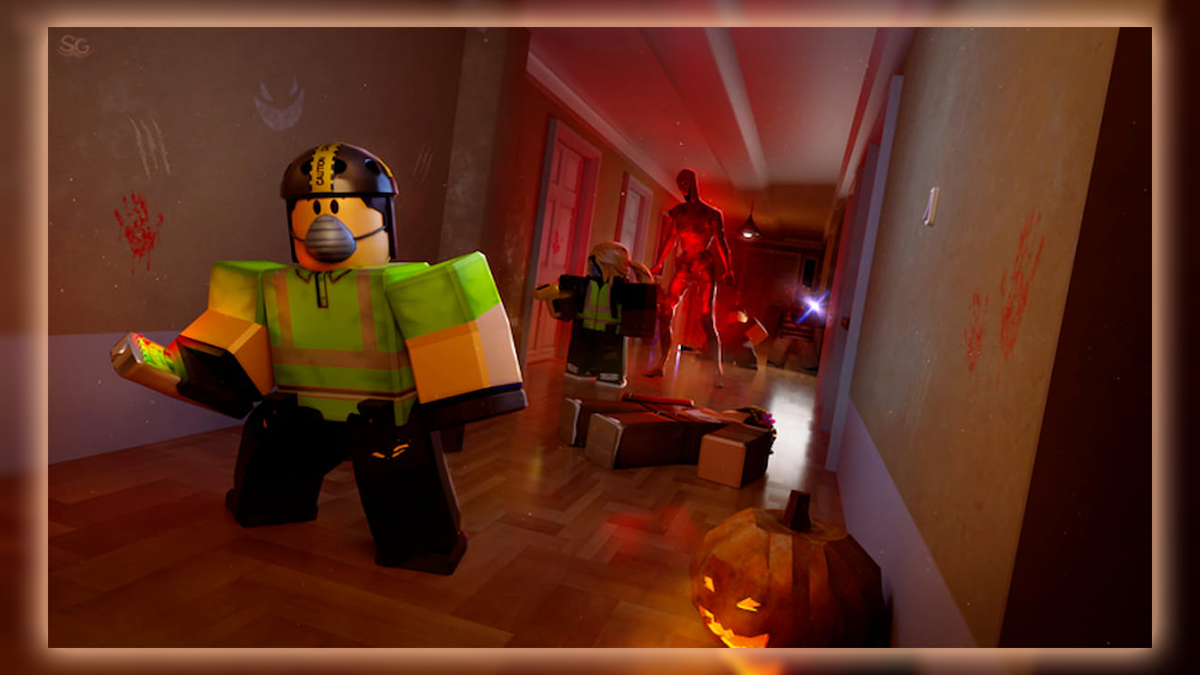 The Writing Book is a straightforward evidence item. You can have up to two in the van, but one is given to you for free each round. To use it, you must first find the location where most supernatural activity occurs. The ghost hunting grounds will be the coldest.
Equip the Writing Book. Drop them in the place where the cold spot is located. You will need Three pieces of evidence to identify what type of ghost you are dealing with. You can record the Freezing Temperature in your Journal as one of your pieces of evidence. Once you drop the book, you must wait for the spirit to write.
Another tool you can use to identify the type of ghost is the UV or ultraviolet flashlight. The UV flashlight illuminates a dim purple light. This item is used to look for fingerprints after the ghost interaction. Scan the whole object's surface. For the door, you might check both sides. The appearance of the prints after an interaction is not guaranteed. These prints can only be seen if directly viewed by a UV Flashlight. If you find one, mark it in your journal to help figure out the ghost type.
It does not appear within the van. It has a 50% chance of existence. Therefore it may or may not be seen several times. To turn on the device, press "E" or tap the "Activate Board" prompt on a touch screen device. Once the board is lit, you may start talking to it via chat. You can start with questions like, "Who are you?", "Where are you?" or "What's your name?" and many more basic questions that the ghost may spell out their answer. You can easily locate the ghost and continue your investigation by asking the question," Where are you?".
After using the board and locating where the ghost is situated, you can use your other equipment now to set up, like the camera. You can place it facing the center of the activity and then look at the feed on a monitor located on the bus.
All Roblox: Blair Codes for Cash (Tested October 2022)
The most recent and active Roblox: Blair codes are listed below. We highly advise you to use the codes as soon as they are released because they will only last for some time. But no worries! We assure you that the codes here on our site are always updated by our monitoring team so that you won't miss the rewards!
Also, please input the codes EXACTLY how it was listed below. You can also use the copy and paste command to ensure the function of the code well. If you notice that the code/s does not work, it is possible that the codes are case-sensitive or that you made a mistake. If you have double-checked them and they still do not function, please let us know in the comments so we can correct them as soon as possible.
Roblox: Blair Codes Working/ Active Codes
| | |
| --- | --- |
| CODES | REWARDS |
| LIKES_54500 | 200 Cash |
| christmas2021 | 2,500 Cash |
| november500 | 500 Cash |
Roblox: Blair Codes Old/ Expired Codes
We continue to track previously available codes but have since been removed from Roblox: Blair. This way, if players want to see which codes have been deactivated, they can do so by checking the list below. If you could use these codes before deactivating, don't worry about the rewards; you will not lose them!
There are no expired codes yet, as of now.
You can follow the game's developer on their social media account for more updates about the game. You may acquire news and updates and interact with other players on the game's official Discord server. We also update our list on this age once they are available, so keep us on your bookmark by typing CTRL + D on your keyboard or using the Add to Bookmark button on your phone's keyboard and check back often!

Those are all the codes for Roblox: Blair Champions that are currently available. Please let us know if you spot codes that have been expired or missing so we can update our list as soon as possible! You can share your suggestions and ideas with us in the comment section. Do not forget to give us a thumbs-up, happy reading, and enjoy the game!
FAQs
How do I Redeem Freebies using the Codes in Roblox: Blair Codes?
For those who are new to playing Roblox or those who do not know how to input codes yet, you can follow these easy steps to redeem code rewards in Roblox: Blair:
Open up Roblox: Blair on your PC or Mobile device.

In the main menu, select the "Codes" option.

Select a code from the list above. Paste it into the textbox labeled "Input Code."

Hit the "Submit Code" button to get your reward.


Related Posts