The Best Switch Co-Op Games: Play With Friends & Family
The Nintendo Switch is the perfect console to challenge your friends and family to a friendly duel on. Nintendo has given us many co-op games, but today, we're focused on the best Switch co-op games. Depending on what game you choose, you can play co-op online, locally or in person.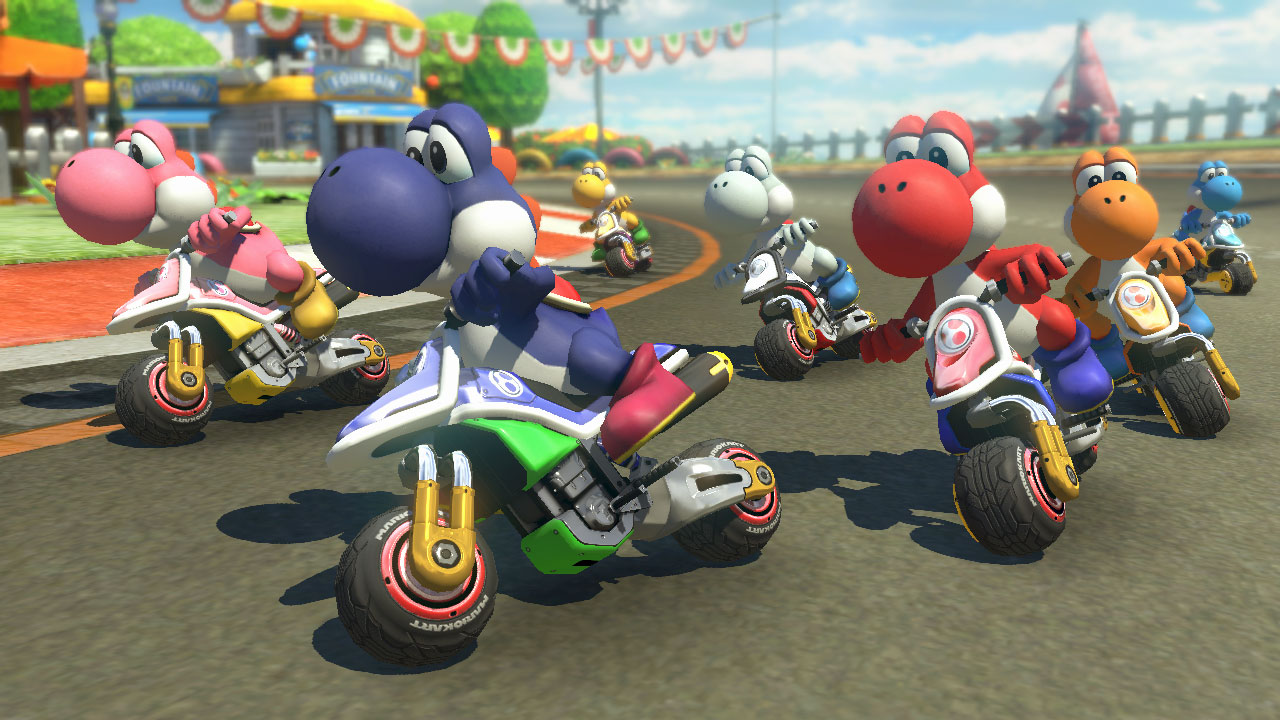 With online play, you play on online servers with dozens of other players. Local play consists of using WiFi to connect to other Nintendo Switches near you. Of course, in person play is feuding with your family members and friends over who gets to play first.
Nintendo has given us numerous co-op game options, so we're going to dive into the best co-op Switch games for you to share with your friends and family!
Super Mario Party
Super Mario Party had a rough start, but Nintendo did a great job on this one. Test your skills with your teammates in over 80 mini-games and see how you match up against other teams with online Mariothon. (Yes, they made their own name for marathons).
Choose from games like pedaling bikes, battling tanks, flipping meat and more. Super Mario Party has free-for-all's, 2 vs 2's and 1 vs 3's. So, be careful. You may be working together one moment, but choose to go against each other and someone may end up rage quitting.
Super Mario Party is a great co-op game, but you will need a controller for each person if you want to play together, which can get expensive.
Luigi's Mansion 3
Luigi's Mansion 3 was so popular, Nintendo revealed that they actually didn't develop it! This came as a shock to fans since Luigi's Mansion 3 has all the elements you typically see in a Nintendo game.
In Luigi's Mansion 3, Luigi is invited to the Last Resort Hotel! But, WHERE did Mario and all the others go? Luigi will have to face his fears to save his dear friends from the not-so-friendly things inside! Catch ghosts, solve puzzles and push through the madness to rescue your friends.
With co-op, your teammate plays as Gooigi, WHO CAN WALK ON SPIKES, go through tight spaces and help Luigi face the fearsome monsters!
Overcooked 2
Overcooked 2 is one of those games. It's chaotic, high-stress and sadly, a lot of fun. You're forced to cook in some of the strangest and most ridiculous situations possible. If you don't participate in a screaming match at some point while playing this game, consider yourself one of the lucky ones.
This game is designed to induce stress and overall put you in a state of confusion mid-game. At some point, you'll be falling from a hot air balloon, racing against the clock and possibly sleeping in the living room afterwards. But, I promise it is a lot of fun. This is hands down one of the best Switch co-op games.
Cuphead
Cuphead is by far one of the most challenging, yet rewarding, games on the Nintendo Switch to this day.
This side-scrolling game allows two players to take on the challenge as Mugman and Cuphead: two characters who are trying to pay off their debt to the devil. Yes, THE Devil. Cuphead is known for it's rigorous tutorial and overall tough game play. But if you can get past that, it's a very graphically inclined game that sucks you in and takes a new approach to gaming.
Mario Kart 8 Deluxe
Mario Kart 8 Deluxe is just an all-around great game. The graphics are splendid and the game play is fun. There's two main game-play options: Battle Mode, where you battle it out on teams to pop balloons and Racing Mode, where it's every man (and woman) for themselves to win the race.
Of course, you have the chance to unlock numerous karts, tires, characters and gliders. In my opinion, it's one of the best games for family-friendly fun. But, just because it's family-friendly doesn't mean the tension won't arise. Now its time you make your friends and family eat your bananas!
Minecraft
Let's be honest: there's very few people in this world that haven't played Minecraft. It's been around forever and has a very strong community. Some are borderline obsessed with the game, while others have decided it just may not be for them.
But, Minecraft is a stellar game for co-op. It has so many opportunities to explore and so many options for creativity and inspiration. This is mainly why it has such a strong community. It's also great for co-op because anyone of any age can enjoy this game.
With it's new cross play option, you can play with anyone you choose, no matter what platform they use.
New Super Mario Bros U Deluxe
This is a classic family-fun game. Play as one player or join up with your fellow Mario lovers to save the Mushroom Kingdom!
Nintendo created Toadette and Nabbit for the newcomers or players that are not as experienced, which takes out the frustration of playing if you're not a hardcore gamer. They've created a great platform that never feels crowded, gives generous power-ups and is overall fun to play alone or with loved ones.
Death Squared
Death Squared was designed for co-op. Throughout the game, you have to work your way through gradually harder puzzles and assist two robots in staying in their own circle without killing each other.
That may not seem hard, but navigating the obstacles and can be extremely challenging. The characters are designed well and assistance from a friend may keep your robots alive a little longer.
Moving Out
Get ready for couch co-op!
Moving Out allows up to 4 players to enjoy the craziness of moving out on time! Enjoy friendly arguments on the proper way to move a couch, watch your company soar to the top and move furniture as fast as possible while enjoying an 80's themed soundtrack.
Moving Out also has an assist mode. If you're not great with games or you want to start out easy, just adjust your game play so everyone can have fun.
Snipperclips Plus – Cut It Out, Together!
Snipperclips in a Nintendo exclusive, adorable co-op game.
You are challenged creatively to cut up your paper characters into specific shapes to solve puzzles. There's a large single player story line, but a friend can join in for co-op and help conquer the puzzles.