Unlock New Agents in Valorant with ease. We will show you how in this guide.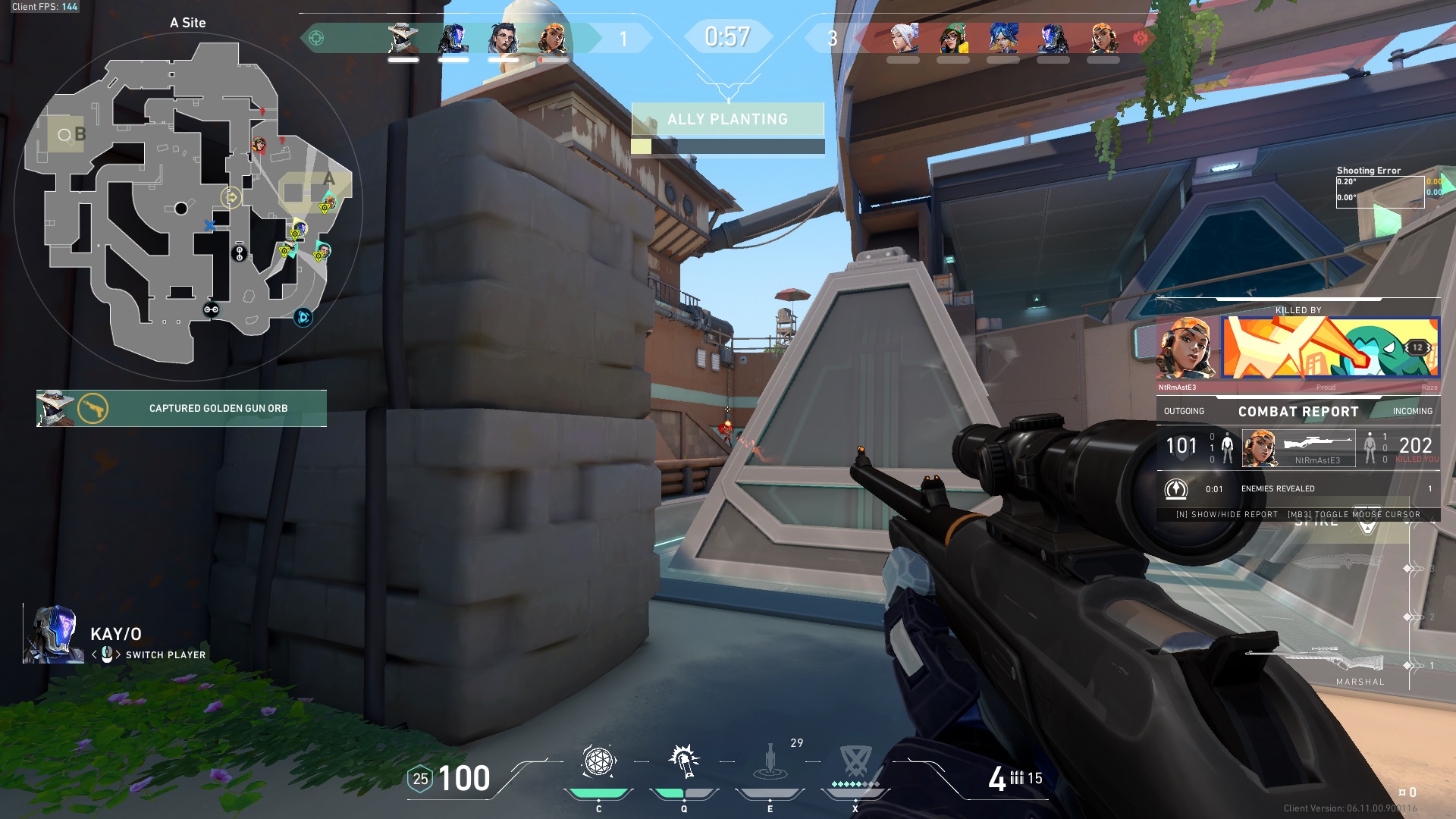 Agent 23 (codename Deadlock) is scheduled for release next week, and the devs are touting the new Agent to be a "lethal Sentinel who can stop Agents in their tracks" and will have the ability to "pull you in for a closer look."
You're probably excited to find out what the new Agent brings to the table in Valorant, and we are too. But before you can explore and experiment with the new Agent, you must know how to unlock him/her first.
This quick guide will show you how to unlock new Agents in Valorant.
How to Unlock New Agents in Valorant
There are two ways to unlock New Agents in Valorant. You can either amass XP and progress through Tiers 1-5 of their Agent Contracts or buy them out using Valorant Points.
Click on Agents.
2. Select the Agent you would like to unlock.
3. Click on Activate.
4. Play enough games and gain enough XP to progress to Tier 5.
As mentioned above, you can pay your way through Tier 1-5 using Valorant Points.
Click on the Green button to Unlock Tiers 1-5.
How many games does it take to unlock an Agent in Valorant?
How many games you need to get a new Agent from scratch in Valorant is hard to say. Nevertheless, you will need 375,000 XP to progress from Tier 1 to Tier 5 in the Agent Contract and unlock the Agent of your choice in-game.
Expect to play for 15-30 hours before you can unlock an Agent in Valorant. Of course, this number is a rough estimate and will still depend on how many games you can play daily.
You can collect XP by playing Deathmatch, Spike Rush, Unrated, or Ranked. You can also get more XP by completing Daily and Weekly Challenges.
How do you unlock new Agents in Valorant for free?
You can unlock all Agents in Valorant for free by playing games and earning XP. You must progress to Tier 5 in the Agent Contract when the Agent is unlocked and ready for play.
Around 375,000 XP is required to progress through Tier 1-5 in an Agent Contract. After you unlock an Agent, you can now play the Agent in any game mode in Valorant.
Here is a breakdown of the XP required for each Tier in the Agent Contract:
Tier 1: 25,000 XP
Tier 2: 50,000 XP
Tier 3: 75,000 XP
Tier 4: 100,000 XP
Tier 5: 125,000 XP
You will need 25,000 XP on top of each Tier XP requirement to progress to the next Tier. This means that after Tier 1, you must collect 50,000 XP + 25,000 XP to get to Tier 3. The pattern continues until you reach Tier 5.
What is the Fastest Way to Unlock Agents in Valorant?
The fastest way to gain XP and unlock Agents in Valorant is by playing a ton of Spike Rush. It won't matter whether you win or lose the match, as you'll still gain 1000 XP regardless of the outcome.
You can expect to get around 3000 XP in an hour since Spike Rush matches last 15-20 minutes. If you can grind out 2 hours' worth of Spike Rush daily, you can get around 6000 XP daily and speed up the process further. Considering the 375,000 XP requirement to unlock an Agent in Valorant, you can expect to unlock an Agent in 125 hours.
Don't forget to complete Daily and Weekly Missions to get extra XP and speed up the Agent unlock process.
Collect Them All
Now that you know how to unlock new Agents in Valorant, you should be able to unlock Agent 23 when they arrive in Valorant next week. You can unlock the new Agent for free by amassing XP or purchase them for 1000 VP so you can get first dibs on the Agent when they
Every Agent in Valorant brings unique gameplay characteristics that help keep the game fresh and exciting. Unlock all of them and try them in matches so you can get a good idea of what they have to offer.