Riot Games is sticking to a 7-map pool amidst the release of Pearl and a new Rank for Episode 5, Act 1.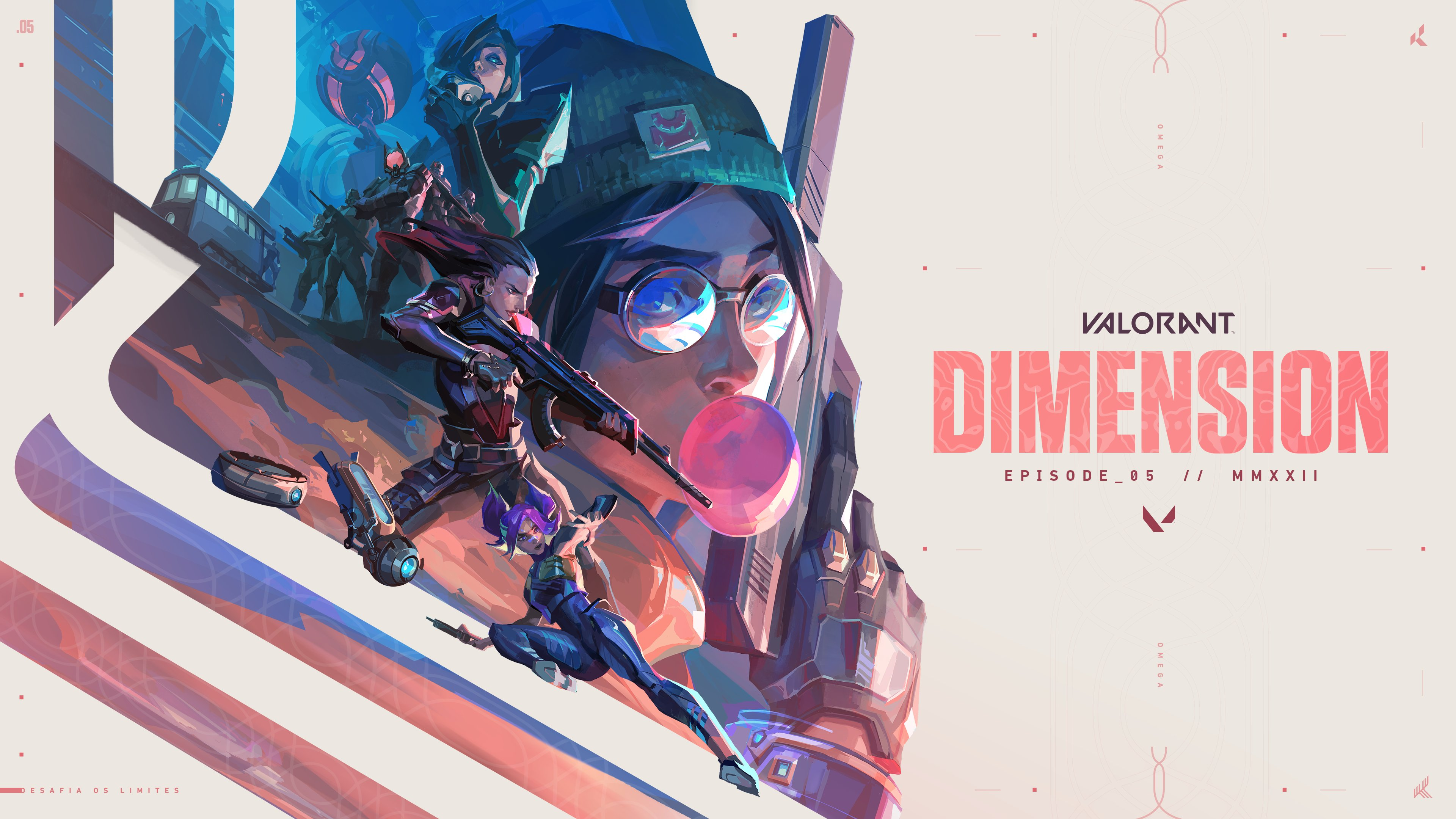 Image Credits: Riot Games
Riot Games has just recently removed Split from Unrated and Ranked Queues following a Jett exploit on the same map. Fortunately, it didn't take long before they re-added the map back into the game in a minor update.
A week later, Riot Games comes back hard with a new map, a new rank, map rotation changes, and mandatory bug fixes.
Fans are getting a very early look at the significant changes happening in VALORANT Episode 5 Act 1 with VALORANT Patch Notes 5.0, which this article outlines.
Pearly New Map
The newest addition to the VALORANT map rotation is Pearl – an aquatic underwater town set in Lisbon, Portugal.
Before the official map release and announcement from Riot Games, data miners have already figured out where the new map's setting will be for Episode 5 Act 1 through teasers and clues spread around various maps and marketing material for VALORANT.
In addition, the limited-time aqua-themed Neptune Skin Bundle also pointed toward an aquatic map, which would suit the Bundle quite nicely.
Pearl will be made available to players as soon as VALORANT Patch 5.0 drops. However, like most new map releases, Pearl will be given a dedicated Unrated queue for two weeks before Riot Games officially adds the new map to the Competitive Map Rotation.
This should give players enough time to learn the map's ins and outs before they start wagering Ranks in Pearl.
Splitting Up
For Patch 5.0, Riot Games has indefinitely removed Split from Unrated and Competitive Ranked queues.
VALORANT's Map Team Design Lead Joe "Pearl Hogbash" Lansford discussed the reasoning behind Split's demise in a follow-up article you can read here.
Without going into the details too much, Joe explains that the Map Design Team considered several factors before deciding to remove Split from Unrated and Ranked Queues, such as player sentiment, time since release, strategic variance, and of course, where Pearl fits in the map rotation.
In addition, the VALORANT Maps Team ultimately decided that "a permanent rotation consisting of just seven maps hits the sweet spot between variety and mastery, so players won't have to spend too much time learning new angles, lineups, and strategies."
The good news is that Split will still be playable in Custom and Spike Rush, so fans can still play on the Shinjuku-inspired map in-game.
Ascend To Higher Plane
VALORANT Patch 5.0 brings in a new Rank: Ascendant – a name so cool you swear this surpasses Radiant in ranking. However, that isn't the case for the new rank.
As cool as the new rank sounds, it slots nicely between Diamond and Immortal. So the new rank list will look somewhat like this:
Iron
Bronze
Silver
Gold
Platinum
Diamond
Ascendant
Immortal
Radiant
With the new Ascendant rank, Riot Games hopes to flatten the rank distribution curve for VALORANT (which looks like a pine tree off-center and to the left, right now) with too many players populating the Bronze and Silver ranks.
The simple solution would be to promote the lower ranks to a much higher rank. However, doing so would overpopulate other higher ranks as well, so promoting players isn't going to fix anything.
By adding an entirely new rank, Riot Games can promote the lower ranks and use the new Ascendant rank as a buffer, so the rest of the higher ranks won't get too overpopulated. Not a bad idea, don't you think?
The rest of the changes around the new rank are as follows:
Player rank will generally go up if they are currently below Ascendant
Immortal players and up will find it difficult to climb back to their previous rank before the rank reset—smaller Immortal Rank Leaderboard.
"Less Harsh" rank reset for Episode 5 to help fill up the Ascendant rank quickly.
Grouping restrictions for Ascendant are three ranks up or below.
Ascendant 1 is now the highest placement allowed.
25% five stack queue penalty now starts at Immortal 1.
Solo/Duo/5-stack restriction now starts at Immortal 1.
Renamed Sage's tier 8 Agent Contract unlock to "Dauntless."
Bugs
Patch 4.11 already addressed several bugs, so Riot Games didn't have to spend a ton of Raid to weed out the survivors.
Bug fixes for Patch 5.0 include:
Haven bug where players couldn't spray on a wall at A-Garden.
Jett bug where she could equip a weapon during Tailwind (like Yoru's Dimensional Rift bug)
Minimap bug where Sova's Recon Bolt and Fade's Haunt would reveal incorrect player positions.
A malfunctioning scope visual with Chamber's Tour de Force.
Progress bar animation bug with Ultimate Orbs and Spike defuses when done at max range.
Channeling progress bar bug after players reconnects into a match.
Buy Menu bug displaying the wrong equip speed animation during the following:

Cypher Spycam
Capturing Ultimate Orbs
Canceling and completing Spike plant
Out With The Old, In With The New
VALORANT fans have been itching for a new map for a few updates now. Thankfully, Riot Games finally delivers with the release of the aqua-themed map, Pearl. We hope the new map lives up to expectations, so players won't have to miss Split too much while it's out of the official map rotation.
On the other hand, the new rank, Ascendant, should help even-out rank distribution in VALORANT so players at the lower tiers can play against an even wider variety of players higher up.
So, there we have it! Episode 5, Act 1 is already shaping up to be a good one. VALORANT Patch 5.0 will be released on June 22.
Visit the PlayerAssist website for more Gaming Guides, Gaming News, Game Codes, and other Gaming Content!