Probably two of the most buzzed about things last week was The Batman and Sloclap's Sifu, and Voyager's Revenge on Youtube has given us a look at Robert Pattinson's Batman modded into the hit game.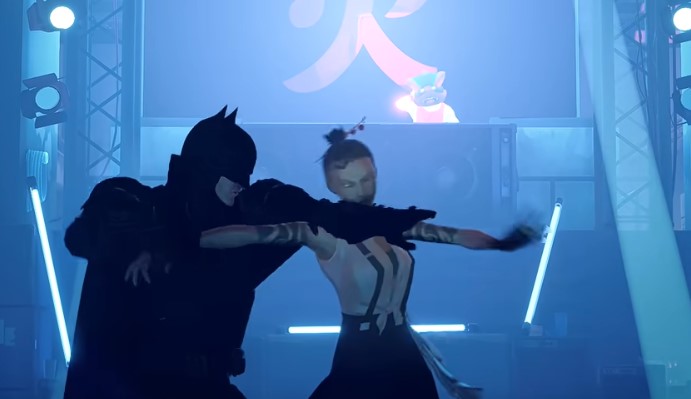 Watch this:
Besides just giving the main character a Batman skin, the video also goes so far as to mod some moves for this Dark Knight that mirror his fighting style in the 2022 movie. Here's a full list of the PC mods used which you can find in the description:
– The Batman 2022 Suit : https://www.nexusmods.com/sifu/mods/1…
– Modded moves: https://www.nexusmods.com/sifu/mods/163
– Free Camera: https://framedsc.com/GeneralGuides/un…
– Revenge Enhanced Combat Showcase: https://youtu.be/EZLDexTbCJ8
For now, Sloclap is celebrating over a million copies of Sifu sold. The game has come out to be a huge hit, and fans are loving the ode to classic kung fu movies and is calling the game a fine addition to the beat-'em-up genre.
As for The Batman, the movie just opened last weekend to some rave reviews. While we have some solid Batman games thanks to the Arkham series, it would be great if we can get even a small spinoff that has Pattinson's Batman at the center of the game. I bet more people would be excited for that as compared to Gotham Knights.
Sifu is the new game of Sloclap, the independent studio behind Absolver. A third person action game featuring intense hand-to-hand combat, it puts you in control of a young Kung-Fu student on a path of revenge. Sifu is set against a detailed backdrop of a fictional Chinese city where players uncover an ancient mystery via a series of difficult confrontations that test their skills to the limit.
To overcome seemingly insurmountable odds, fighters need to rely on a mastery of Kung Fu and a magical pendant that revives them after death. The cost of magic is dear, however, and drastically ages a fighter with each revival: time is the price paid for revenge.
The Batman is now available in theaters, and Sifu is currently playable for PlayStation 4|5 and PC via the Epic Games Store.