All of the presently accessible Roblox Starving Artists codes are compiled here. You can get stuff like free art coins and more by inputting these codes.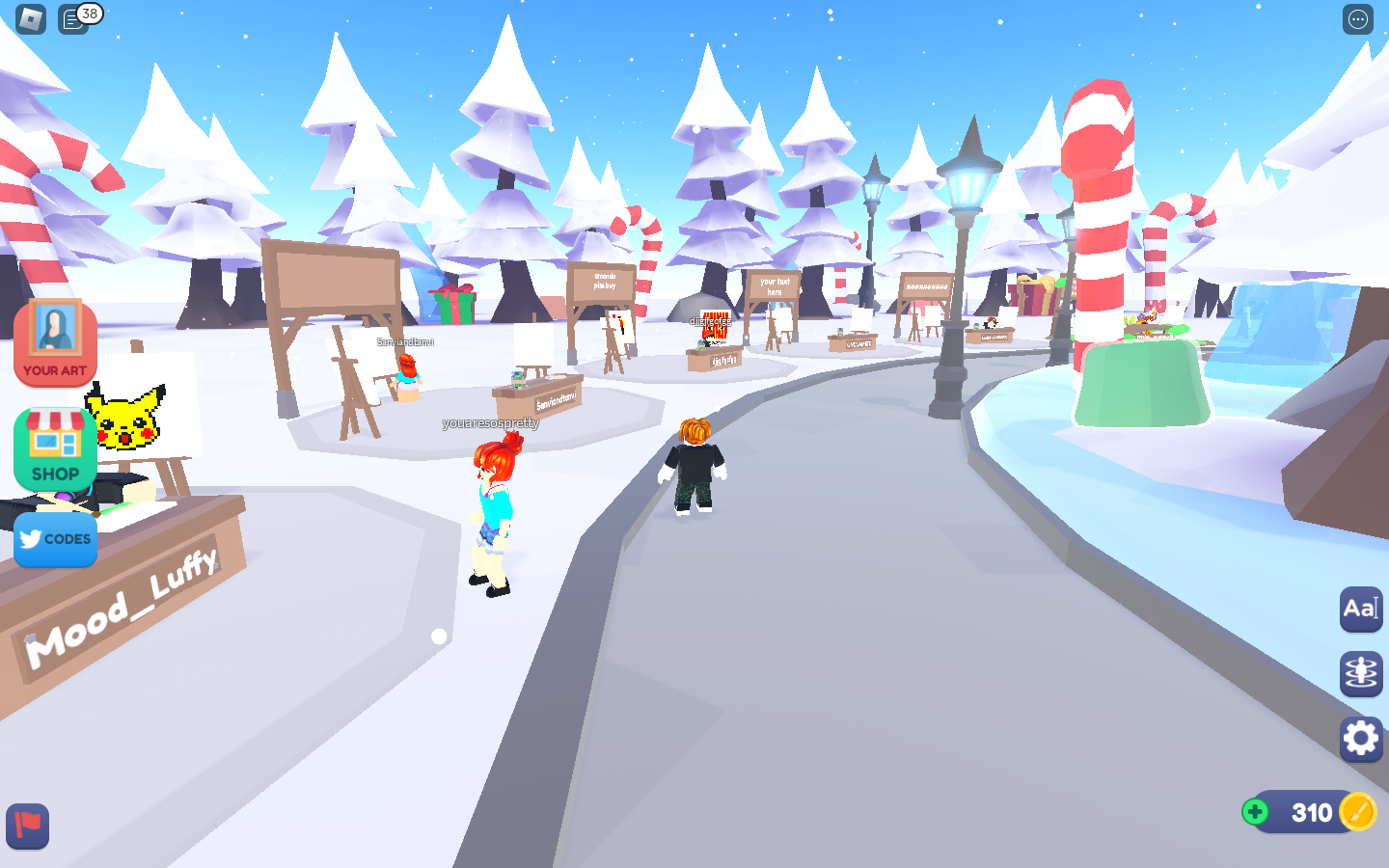 In Roblox Starving Artists, you'll have to make some amazing new artwork for yourself and sell it to other players for Robux. Create a one-of-a-kind work of art for the video game Starving Artists, make a shirt out of it, and try to sell it for some Robux. This is a fantastic way to accumulate real Robux and amuse artwork created by other gamers! If you have an artistic flair, you should play this game.
Roblox Starving Artists Codes – Tested January 2023
For Roblox Starving Artists, we've got the most recent working codes listed below. These can be exchanged for Art Coins, which you can then spend to unlocked new frames for your future artwork. Because the codes do expire after a certain amount of time, you will want to make sure to utilize them as soon as you can.
You can find whatever freebies you're looking for with the help of our Starving Artists codes list. If you need it, you can find instructions on how to utilize codes in Starving Artists below the list of codes.
Starving Artists Working Codes
The codes currently available are listed below:
| Codes | Rewards |
| --- | --- |
| christmas | Free Art Coins [New] |
| tipjar | Free Art Coins |
| hallowart | Free Art Coins |
| art300 | Free Art Coins |
| colors300 | Free Art Coins |
| brush250 | Free Art Coins |
| paint300 | Free Art Coins |
| starvingart | Free Art Coins |
| 100million | Free Art Coins |
| paintbrush250 | Free Art Coins |
| pixelart | Free Art Coins |
| fartist | Free Art Coins |
| pablo250 | Free Art Coins |
| monalisa200 | Free Art Coins |
| easterart | Free Art Coins |
| picasso250 | Free Art Coins |
| pablo300 | Free Art Coins |
| BOBUX | Free Art Coins |
| artcoin100 | Free Art Coins |
| starving | 100 Art Coins |
Expired Codes
The codes listed below are now unavailable rewards mentioned can't be redeemed:
| Codes | Rewards |
| --- | --- |
| aprilartist | Free Art Coins |
How to Enter Codes in Starving Artists
Starving Artists code redemption is a straightforward process. We advise copying and pasting the codes straight from our list to prevent mistakes or extra spaces. Follow this step-by-step instruction if you're unsure how to collect the game's prizes.
Open up Roblox Starving Artists on your PC or smartphone.

Go to the side of the screen and click the "Twitter" button.
Pick and copy a code from our list.

Enter it in the text field that says "Enter code here…"
Click "Submit" to receive your reward.

After redeeming the codes, any in-game bonuses or boosts ought to appear automatically on your account. If a code indicates that it is invalid, make sure you typed it accurately by checking it twice.
How to Get More Codes
For more codes, follow the experience's creator LAgurlzRBLX on Twitter. To connect with other players and get news and updates, you may also sign up for the game's official Discord server. Otherwise, we'll be updating this page with all of the most recent codes, so check back frequently!